Power Steering Pump Fits 91-98 LINCOLN & TOWN CAR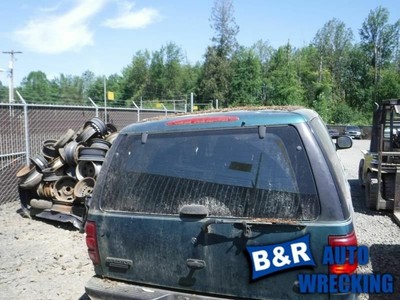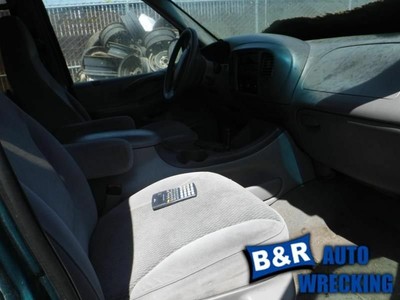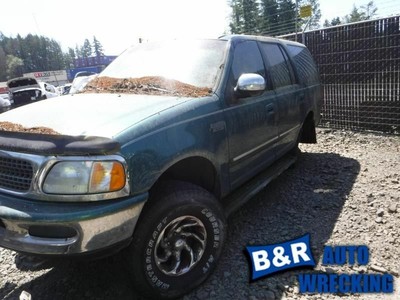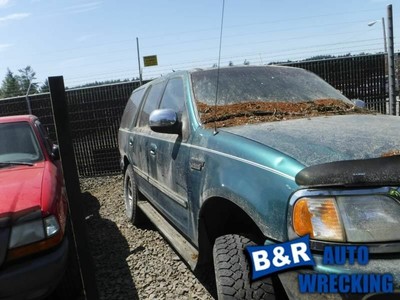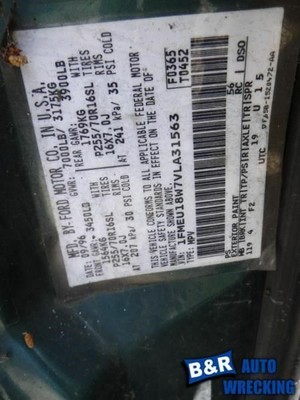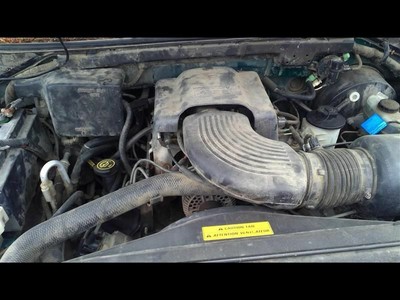 This part is no longer available for purchase.
It might be out of stock, or no longer available to purchase online. Find similar used parts online using the search box, or place a part request and let our network of trusted sellers find the part for you.
This is a used genuine OEM part from a 1997 Ford Expediton with VIN number 1FMEU18W7VLA31563.
Interchange Part Number: 553-00797A
Genuine OEM Part: Yes
Important Vehicle Attributes: 4.6L
Other options may be available by calling or emailing prior to making your purchase.We do not ship engines to Alaska, Hawaii, Puerto Rico, APO, FPO and INTERNATIONAL. Please no PO Box.Pick up at our facilities is available. Please email us prior to your purchase to arrange pick up.Please allow 5-10 days for delivery, longer for International orders. We ship via UPS from Oregon, Washington,  California as well as Nevada, so please allow proper time. Most areas in the US are within 5 days. No Expedited shipping is available.If an item arrives damaged, please contact us within 48 hours for instructions. The 180-day period starts when you take possession of the part. In the event a part sold with a warranty fails to operate within the warranty period we will replace the part(s) with a functionally equivalent part or refund the part purchase price. Warranty does not cover labor, towing, car rental, or additional parts and fluids. Returns Returns Full refunds not offered on items not returned in their original condition. Please message us with purchase concerns before pursuing return.No refund on deposits or unwanted special order parts or special "cut" items.If you have an issue with an item please message us for details within the 180 day period.If the item was not as described in the listing we will replace it FREE of charge or refund your full purchase price. If you ordered the wrong part then original shipping charges and return shipping charges are not refunded. Payments Payments We accept immediate payment using PayPal only. Sales Tax will be applied to all orders shipped to the state of Washington, Nevada and California. If you have a resale certificate please contact us for redemption instructions prior to your purchase. Fitment Fitment Images shown may be of the item sold or the vehicle the part is being pulled from. Please message us prior to ordering if you have any questions about color match or fitment. We will be happy to help!
This part is compatible with the following vehicles:
Year/Make/Model
Body & Trim
Engine
1991 Lincoln Town Car
Base Limousine 4-Door
Base Sedan 4-Door
Cartier Sedan 4-Door
Cypress Sedan 4-Door
Executive Limousine 4-Door
Executive Sedan 4-Door
Signature Sedan 4-Door
Touring Edition Sedan 4-Door
4.6L V8 SOHC
1992 Ford Crown Victoria
Base Sedan 4-Door
LX Sedan 4-Door
S Sedan 4-Door
Touring Sedan Sedan 4-Door
4.6L V8 SOHC
1992 Lincoln Town Car
Base Limousine 4-Door
Base Sedan 4-Door
Cartier Sedan 4-Door
Cypress Sedan 4-Door
Executive Limousine 4-Door
Executive Sedan 4-Door
Signature Sedan 4-Door
Touring Edition Sedan 4-Door
4.6L V8 SOHC
1992 Mercury Grand Marquis
GS Sedan 4-Door
LS Sedan 4-Door
4.6L V8 SOHC
1993 Ford Crown Victoria
Base Sedan 4-Door
LX Sedan 4-Door
Police Interceptor Sedan 4-Door
S Sedan 4-Door
4.6L V8 SOHC
1993 Lincoln Town Car
Base Limousine 4-Door
Base Sedan 4-Door
Cartier Sedan 4-Door
Cypress Sedan 4-Door
Executive Limousine 4-Door
Executive Sedan 4-Door
Jack Nicklaus Sedan 4-Door
Signature Sedan 4-Door
Touring Edition Sedan 4-Door
4.6L V8 SOHC
1993 Mercury Grand Marquis
GS Sedan 4-Door
LS Sedan 4-Door
4.6L V8 SOHC
1994 Ford Crown Victoria
Base Sedan 4-Door
LX Sedan 4-Door
Police Interceptor Sedan 4-Door
S Sedan 4-Door
4.6L V8 SOHC
1994 Lincoln Town Car
Base Limousine 4-Door
Base Sedan 4-Door
Cartier Sedan 4-Door
Cypress Sedan 4-Door
Executive Limousine 4-Door
Executive Sedan 4-Door
Signature Sedan 4-Door
Touring Edition Sedan 4-Door
Tournament Edition Sedan 4-Door
4.6L V8 SOHC
1994 Mercury Grand Marquis
GS Sedan 4-Door
LS Sedan 4-Door
4.6L V8 SOHC
1995 Ford Crown Victoria
Base Sedan 4-Door
LX Sedan 4-Door
Police Interceptor Sedan 4-Door
S Sedan 4-Door
4.6L V8 SOHC
1995 Lincoln Town Car
Base Limousine 4-Door
Base Sedan 4-Door
Cartier Sedan 4-Door
Cypress Sedan 4-Door
Executive Limousine 4-Door
Executive Sedan 4-Door
Signature Sedan 4-Door
Touring Edition Sedan 4-Door
4.6L V8 SOHC
1995 Mercury Grand Marquis
GS Sedan 4-Door
LS Sedan 4-Door
4.6L V8 SOHC
1996 Ford Crown Victoria
Base Sedan 4-Door
LX Sedan 4-Door
Police Interceptor Sedan 4-Door
S Sedan 4-Door
4.6L V8 CNG SOHC
4.6L V8 SOHC
1996 Lincoln Town Car
Anniversary Sedan 4-Door
Base Limousine 4-Door
Cartier Sedan 4-Door
Executive Limousine 4-Door
Executive Sedan 4-Door
Signature Sedan 4-Door
4.6L V8 SOHC
1996 Mercury Grand Marquis
GS Sedan 4-Door
LS Sedan 4-Door
4.6L V8 SOHC
1997 Ford Crown Victoria
Base Sedan 4-Door
LX Sedan 4-Door
Police Interceptor Sedan 4-Door
S Sedan 4-Door
4.6L V8 CNG SOHC
4.6L V8 SOHC
1997 Ford Expedition
Eddie Bauer Sport Utility 4-Door
XLT Sport Utility 4-Door
4.6L V8 SOHC
5.4L V8 SOHC
1997 Lincoln Town Car
Base Limousine 4-Door
Cartier Sedan 4-Door
Executive Limousine 4-Door
Executive Sedan 4-Door
Signature Sedan 4-Door
Touring Edition Sedan 4-Door
4.6L V8 SOHC
1997 Mercury Grand Marquis
GS Sedan 4-Door
LS Sedan 4-Door
4.6L V8 SOHC
1998 Ford Crown Victoria
Base Sedan 4-Door
LX Sedan 4-Door
Police Interceptor Sedan 4-Door
S Sedan 4-Door
4.6L V8 CNG SOHC
4.6L V8 SOHC
1998 Ford Expedition
Eddie Bauer Sport Utility 4-Door
XLT Sport Utility 4-Door
4.6L V8 SOHC
5.4L V8 SOHC
1998 Lincoln Navigator
Base Sport Utility 4-Door
5.4L V8 SOHC
1998 Lincoln Town Car
Base Limousine 4-Door
Cartier Sedan 4-Door
Executive Limousine 4-Door
Executive Sedan 4-Door
Signature Sedan 4-Door
4.6L V8 SOHC
1998 Mercury Grand Marquis
GS Sedan 4-Door
LS Sedan 4-Door
4.6L V8 SOHC
Warranty: 6 Month
Returns Accepted: Yes
Item must be returned within: 60 Days
Refund will be given as: Money back or replacement (buyer's choice)
Return shipping will be paid by: Seller