Acura RSX.2002-2006.Starter Nipponso.Type S.6-Speed..L4..2.0L.1.2KW 12V.CW.9-T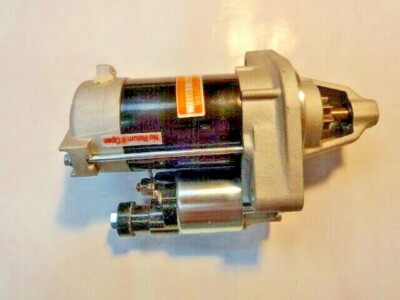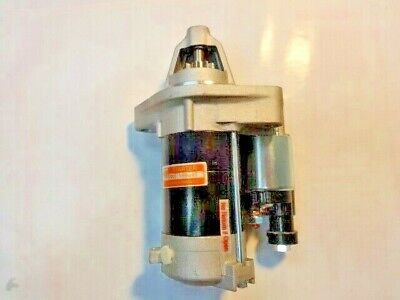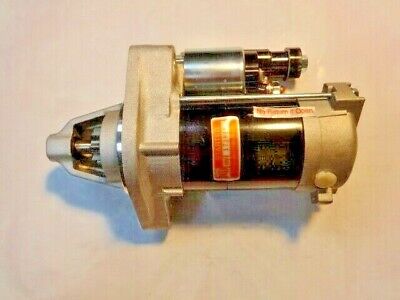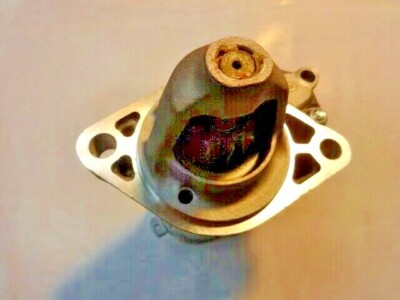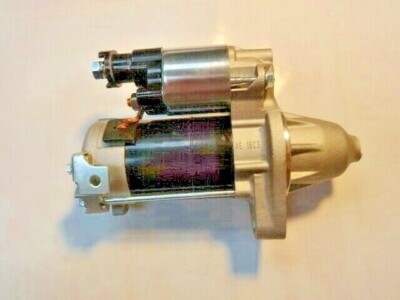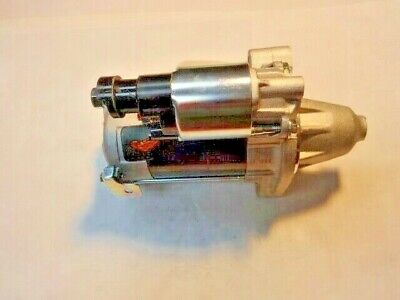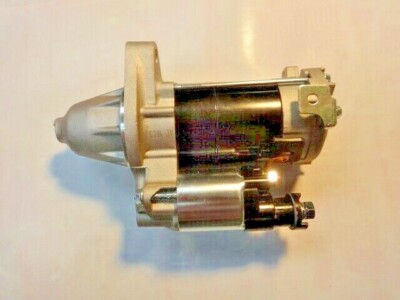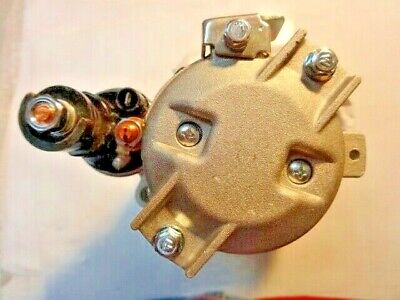 Item #:

PR-203064829478

Ships From:

Norwalk, California
Powered by


Price:

$85.00
Acura Part No: #17886
Manufacturer: Acura
Part Number: #17886
Other Part Number: Honda 31200-PRB-A11RM.31200-PRB-A01RM.DSDHG. DSDHL
Interchange Part Number: Acura 31200-PRB-A01. 31200-PRB-A11. DSDH9.
Fitment Type: Direct Replacement
Welcome to Narida International Corporation Where you will find the largest variety of Alternators and Starters in the business. This Honda High Output Starter is perfect for: 2002 to 2006 (AT) & (MT). Type S. 6-Speed Transmissions. Acura RSX. L4 , 2.0L. 1.2KW/12Volt. CW, 9 -Tooth pinion Engine Starter - Nippondenso PLGR Type S. 6-Speed Transmissions. L4 , 2.0L Engine All Transmissions:with Automatic & Manual Transmissions. Compatible Transmissions. Let us know if you have a Manual Transmission - It can be changed it to what ever fits you 6 in stock!Includes: A Professionally Re-manufactured Starter:Nippondenso - 428000-001Nippondenso - 428000-0010Nippondenso - 428000-1350Nippondenso - 428000-3280Acura - 31200-PRB-A01Acura - 31200-PRB-A01RMAcura - 31200-PRB-0010.Acura - 31200-PRB-A11Acura - 31200-PRB-A11RMAcura - 31200-DSDH9. DSDHG. DSDHL.Honda - 31200-PRB-A01Honda - 31200-PRB-A01RMHonda - 31200-PRB-0010Honda - 31200-PRB-A11Honda - 31200-PRB-A11RMHonda - DSDH9. DSDHG. DSDHL.Bosch - Remfd - SR1336XLucas Electrial Europe - LRS01718.America Power Systems - APS17886Alltech - 126-17886Autoelectro - AEY1718.Armature G Roy - 17886Atelier Dynamo - S17886Bepco - 80-17886Canadian Tire - 0195733.CASCO - CST40313. CST40313RS. CST40313AS.Dixie Electrical - S-80020.E G I - S-17886. Excel - 21370Mondial - 70-916-420 Mondaial New -70-916-420N.Nastra - S17886. Nastra New - 8817886.PASCO - S-10006142.. S-10006259.Raw power - 17886N. 17886R.Rayloc - 2446897. 446897.Rayloc New - 4N6897Reliance - 61058Road Warrior - 17886N. 17886R.Techno CVC - Imp-S17886Wai - 2-3002-ND. 17886N. 17886R.PIC - 190 - 6142.PIC - 190 -6259Lester: # 17886THIS UNIT COME WITH A FULL ONE YEAR WARRANTY! About Narida International Corporation: Established in 1999 we have become the leading vendor for many local industries including Mechanics, Auto Dealers, Sound Shops in U.S.A. We are proud to be the BEST at what we do and will continue to exceed your expectations. Do you have a challenge for us? - Bring it! We have a HUGE variety of stock alternators and starters, and we specialize in HIGH AMP alternators & starters for all cars - both foreign and domestic.*Return Policy: We will only accept returns for unused items before 30 days. The item must be in the original condition with all the manufacturer stickers attached to the item. There will also be a 20% restocking and handling fee. Money Back GuranteedWarranty / Exchange , Term & Conditions.- Our success is based on your satisfaction. If there are any problems or difficulties, please call our technical support at Mon. - Fri. Hours: 9AM-5PM PT- Please verify this is the correct item number you need before placing your order. Items ordered incorrectly must be exchanged within 10 business days. Buyer must pay for all shipping costs when exchanging.- One way Shipping only in USA.- 1 year exchange.International Buyers· Please note: Import duties, taxes, etc. are not included in the item price or shipping charges. These charges are the buyer's responsibility. Delivery times are varied and can be delayed by customs, which is out of our control. Narida International Corp, is responsible for the part that was purchased ONLY. It will be replaced in the case that the part fails. We assume that the client has, or at least, will hire a person who is qualified to install the part. That is why we recommend that you check the battery is charged one hundred percent. Normally, if you install an alternator with the low-voltage battery, the alternator will overheat and eventually fail. On a starter motor if the battery has low-voltage, the solenoid will burn. We always ensure that our part are checked, and in a good working condition before it is shipped out. We understand that it is hard to know how the electrical system operates. That is why we recommend you to follow the instructions. Please always charge or check the battery before installation; the battery is the heart of your car. Please check the acid of the battery at least twice a year. Thank you very much and please contact me if you have any questions.
Part number #17886 is compatible with the following vehicles:
Year/Make/Model
Body & Trim
Engine
2002 Acura RSX
Base Coupe 2-Door
Type-S Coupe 2-Door
2.0L l4 DOHC
2003 Acura RSX
Base Coupe 2-Door
Type-S Coupe 2-Door
2.0L l4 DOHC
2004 Acura RSX
Base Coupe 2-Door
Type-S Coupe 2-Door
2.0L l4 DOHC
2005 Acura RSX
Base Coupe 2-Door
Type-S Coupe 2-Door
2.0L l4 DOHC
2006 Acura RSX
Base Coupe 2-Door
Type-S Coupe 2-Door
2.0L l4 DOHC
Warranty: 1 Year
Returns Accepted: Yes
Item must be returned within: 30 Days
Refund will be given as: Money back or replacement (buyer's choice)
Return shipping will be paid by: Seller
Restocking Fee: 20%