97-05 BUICK CENTURY 3.1L ; 97-98 PONTIAC TRANS SPORT 3.4L A/C COMPRESSOR KIT.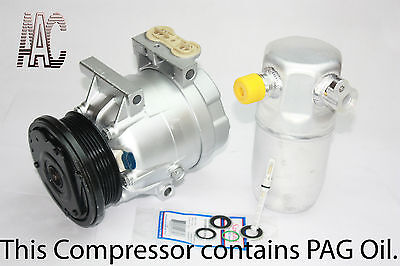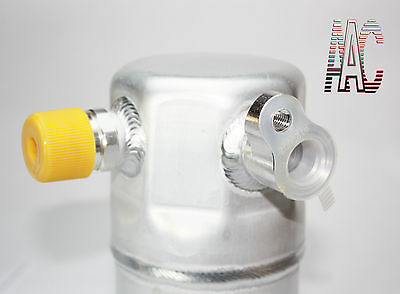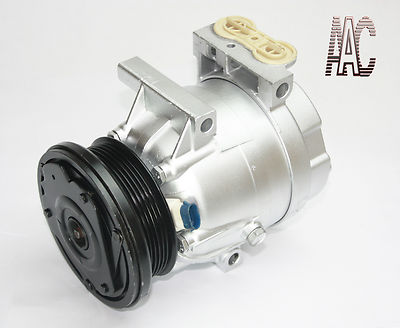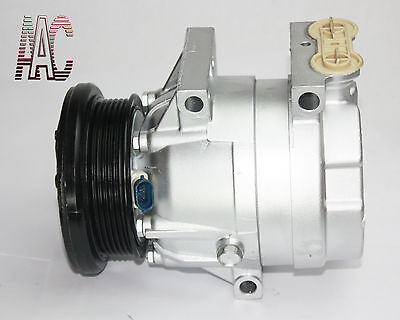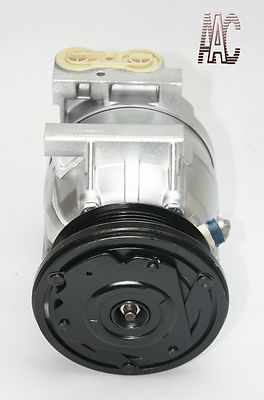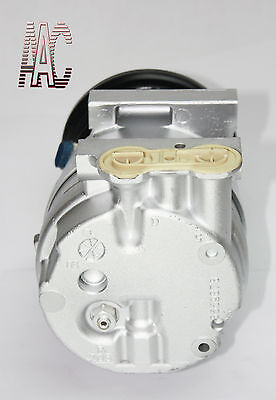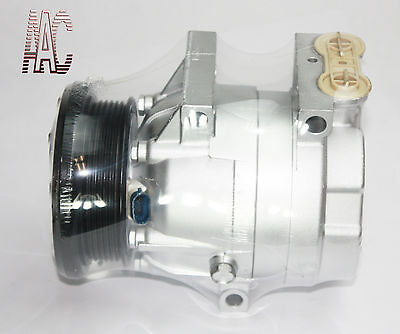 Part number 57992 is available for purchase online. To purchase the part or to get additional information about the part before you purchase it, click on the View More Details button.
Item #:

PR-110990253594

Ships From:

Anaheim, California
Price:

$155.49
Restocking Fee: 10%.
Returns Accepted: Returns Accepted.
Item must be returned within: 30 Days.
Refund will be given as: Money back or replacement (buyer's choice).
Return shipping will be paid by: Buyer.
Brand: ACE AUTO COMPRESSOR.
Interchange Part Number: 57992 58992.
Other Part Number: Accumulators: 33214 ACE-1792.
Surface Finish: Compressor with Clutch.
Warranty: Yes.
Reman GM V5 Compressor: 6 Groove Pulley Dia. 4.25".
Manufacturer Part Number: 57992.
This Compressor Kit fits the following Vehicle 1997-2003 PONTIAC GRAND PRIX 3.1L1999 PONTIAC MONTANA 3.4 1997-1998 PONTIAC TRANS SPORT 3.41997-2005 BUICK CENTURY 3.1L2000-2003 CHEVROLET IMPALA 3.4L 1998-2001 CHEVROLET LUMINA 3.4L1998-2003 CHEVROLET MONTE CARLO 3.4L 1997-1999 CHEVROLET VENTURE 3.4L1997-1999 OLDSMOBILE SILHOUETTE 3.4L Compressor Ships Pre-Charged with PAG OilEverything Shown in Photo is included with Order. Expedited Shipping: is $19.95 in the United States Including (Alaska and Hawaii) and all 2-3 business days if order is placed is before 4:00pm Pacific Time you can expect the item to arrive in 2-3 days. US Territories: FREE Shipping, Orders placed before 4:00 will ship same business day but delivery may up to 3-5 Business days. California Sales Tax: All California transactions will be charged rate of 8.25% International: Items will be shipped with tracking, but delivery may take up to 1-5 weeks.
Part number 57992 is compatible with the following vehicles:
Year/Make/Model
Body & Trim
Engine
1997 Buick Century
Custom Sedan 4-Door
Limited Sedan 4-Door
3.1L V6 OHV
1997 Chevrolet Venture
Base Mini Passenger Van 3-Door
Base Mini Passenger Van 4-Door
LS Mini Passenger Van 3-Door
LS Mini Passenger Van 4-Door
3.4L V6 OHV
3.4L V6 OHV
1997 Oldsmobile Silhouette
Base Mini Passenger Van 3-Door
Base Mini Passenger Van 4-Door
GL Mini Passenger Van 3-Door
GL Mini Passenger Van 4-Door
GLS Mini Passenger Van 3-Door
GLS Mini Passenger Van 4-Door
3.4L V6 OHV
1997 Pontiac Grand Prix
SE Coupe 2-Door
SE Sedan 4-Door
3.1L V6 OHV
3.1L V6 OHV
1997 Pontiac Trans Sport
Base Mini Passenger Van 3-Door
Base Mini Passenger Van 4-Door
3.4L V6 OHV
1998 Buick Century
Custom Sedan 4-Door
Limited Sedan 4-Door
3.1L V6 OHV
1998 Chevrolet Lumina
Base Sedan 4-Door
LS Sedan 4-Door
LTZ Sedan 4-Door
3.1L V6 OHV
1998 Chevrolet Monte Carlo
LS Coupe 2-Door
3.1L V6 OHV
1998 Chevrolet Venture
Base Mini Passenger Van 3-Door
Base Mini Passenger Van 4-Door
LS Mini Passenger Van 3-Door
LS Mini Passenger Van 4-Door
3.4L V6 OHV
3.4L V6 OHV
1998 Oldsmobile Silhouette
GL Mini Passenger Van 4-Door
GLS Mini Passenger Van 4-Door
GS Mini Passenger Van 4-Door
Premiere Mini Passenger Van 4-Door
3.4L V6 OHV
1998 Pontiac Grand Prix
SE Sedan 4-Door
3.1L V6 OHV
3.1L V6 OHV
1998 Pontiac Trans Sport
Base Mini Passenger Van 3-Door
Base Mini Passenger Van 4-Door
Montana Mini Passenger Van 3-Door
Montana Mini Passenger Van 4-Door
3.4L V6 OHV
1999 Buick Century
Custom Sedan 4-Door
Limited Sedan 4-Door
3.1L V6 OHV
1999 Chevrolet Lumina
Base Sedan 4-Door
LS Sedan 4-Door
LTZ Sedan 4-Door
3.1L V6 OHV
1999 Chevrolet Monte Carlo
LS Coupe 2-Door
3.1L V6 OHV
1999 Chevrolet Venture
Base Mini Passenger Van 3-Door
Base Mini Passenger Van 4-Door
LS Mini Passenger Van 3-Door
LS Mini Passenger Van 4-Door
3.4L V6 OHV
3.4L V6 OHV
1999 Oldsmobile Silhouette
GL Mini Passenger Van 4-Door
GLS Mini Passenger Van 4-Door
GS Mini Passenger Van 4-Door
Premiere Mini Passenger Van 4-Door
3.4L V6 OHV
1999 Pontiac Grand Prix
SE Sedan 4-Door
3.1L V6 OHV
1999 Pontiac Montana
Base Mini Passenger Van 3-Door
Base Mini Passenger Van 4-Door
3.4L V6 OHV
2000 Buick Century
Custom Sedan 4-Door
Limited Sedan 4-Door
3.1L V6 OHV
2000 Chevrolet Impala
Base Sedan 4-Door
3.4L V6 OHV
2000 Chevrolet Lumina
Base Sedan 4-Door
3.1L V6 OHV
2000 Chevrolet Monte Carlo
LS Coupe 2-Door
3.4L V6 OHV
2000 Pontiac Grand Prix
SE Sedan 4-Door
3.1L V6 OHV
2001 Buick Century
Custom Sedan 4-Door
Limited Sedan 4-Door
3.1L V6 OHV
2001 Chevrolet Impala
Base Sedan 4-Door
3.4L V6 OHV
2001 Chevrolet Lumina
Base Sedan 4-Door
3.1L V6 OHV
2001 Chevrolet Monte Carlo
LS Coupe 2-Door
3.4L V6 OHV
2001 Pontiac Grand Prix
SE Sedan 4-Door
3.1L V6 OHV
2002 Buick Century
Custom Sedan 4-Door
Limited Sedan 4-Door
3.1L V6 OHV
2002 Chevrolet Impala
Base Sedan 4-Door
3.4L V6 OHV
2002 Chevrolet Monte Carlo
LS Coupe 2-Door
3.4L V6 OHV
2002 Pontiac Grand Prix
SE Sedan 4-Door
3.1L V6 OHV
2003 Buick Century
Custom Sedan 4-Door
3.1L V6 OHV
2003 Chevrolet Impala
Base Sedan 4-Door
3.4L V6 OHV
2003 Chevrolet Monte Carlo
LS Competition Coupe 2-Door
LS Coupe 2-Door
LS Sport Coupe 2-Door
3.4L V6 OHV
2003 Pontiac Grand Prix
SE Sedan 4-Door
3.1L V6 OHV
2004 Buick Century
Custom Sedan 4-Door
Limited Sedan 4-Door
3.1L V6 OHV
2005 Buick Century
Custom Sedan 4-Door
Limited Sedan 4-Door
Special Edition Sedan 4-Door
3.1L V6 OHV