97-05 BUICK CENTURY 3.1L ; 97-98 PONTIAC TRANS SPORT 3.4L A/C COMPRESSOR KIT.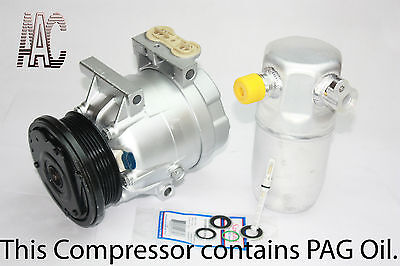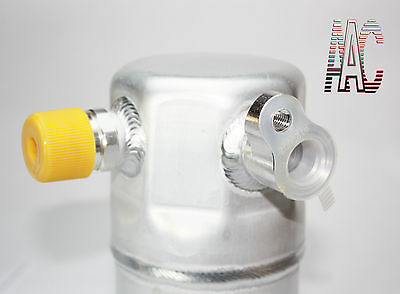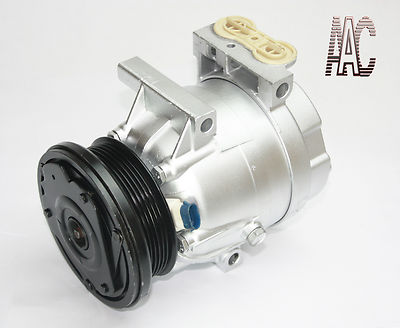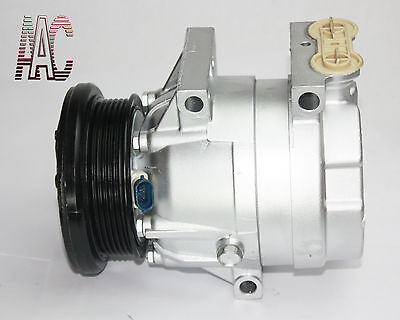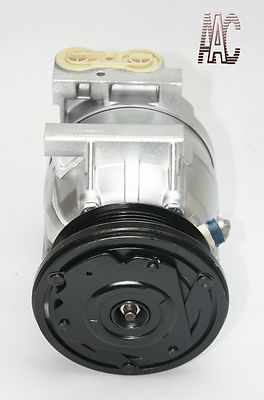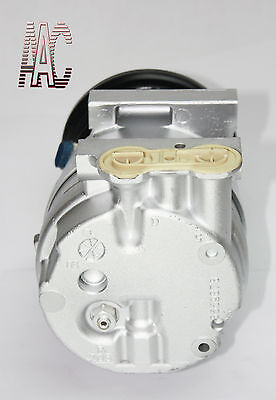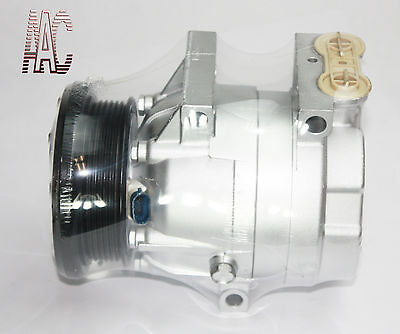 Item #:

PR-110990253594

Ships From:

Anaheim, California
Price:

$155.49
Ace Auto Compressor Part No: 57992
Manufacturer: Ace Auto Compressor
Part Number: 57992
Other Part Number: Accumulators: 33214 ACE-1792
Interchange Part Number: 57992 58992
This Compressor Kit fits the following Vehicle 1997-2003 PONTIAC GRAND PRIX 3.1L1999 PONTIAC MONTANA 3.4 1997-1998 PONTIAC TRANS SPORT 3.41997-2005 BUICK CENTURY 3.1L2000-2003 CHEVROLET IMPALA 3.4L 1998-2001 CHEVROLET LUMINA 3.4L1998-2003 CHEVROLET MONTE CARLO 3.4L 1997-1999 CHEVROLET VENTURE 3.4L1997-1999 OLDSMOBILE SILHOUETTE 3.4L Compressor Ships Pre-Charged with PAG OilEverything Shown in Photo is included with Order. Expedited Shipping: is $19.95 in the United States Including (Alaska and Hawaii) and all 2-3 business days if order is placed is before 4:00pm Pacific Time you can expect the item to arrive in 2-3 days. US Territories: FREE Shipping, Orders placed before 4:00 will ship same business day but delivery may up to 3-5 Business days. California Sales Tax: All California transactions will be charged rate of 8.25% International: Items will be shipped with tracking, but delivery may take up to 1-5 weeks.
Part number 57992 is compatible with the following vehicles:
Year/Make/Model
Body & Trim
Engine
1997 Buick Century
Custom Sedan 4-Door
Limited Sedan 4-Door
3.1L V6 OHV
1997 Chevrolet Venture
Base Mini Passenger Van 3-Door
Base Mini Passenger Van 4-Door
LS Mini Passenger Van 3-Door
LS Mini Passenger Van 4-Door
3.4L V6 OHV
3.4L V6 OHV
1997 Oldsmobile Silhouette
Base Mini Passenger Van 3-Door
Base Mini Passenger Van 4-Door
GL Mini Passenger Van 3-Door
GL Mini Passenger Van 4-Door
GLS Mini Passenger Van 3-Door
GLS Mini Passenger Van 4-Door
3.4L V6 OHV
1997 Pontiac Grand Prix
SE Coupe 2-Door
SE Sedan 4-Door
3.1L V6 OHV
3.1L V6 OHV
1997 Pontiac Trans Sport
Base Mini Passenger Van 3-Door
Base Mini Passenger Van 4-Door
3.4L V6 OHV
1998 Buick Century
Custom Sedan 4-Door
Limited Sedan 4-Door
3.1L V6 OHV
1998 Chevrolet Lumina
Base Sedan 4-Door
LS Sedan 4-Door
LTZ Sedan 4-Door
3.1L V6 OHV
1998 Chevrolet Monte Carlo
LS Coupe 2-Door
3.1L V6 OHV
1998 Chevrolet Venture
Base Mini Passenger Van 3-Door
Base Mini Passenger Van 4-Door
LS Mini Passenger Van 3-Door
LS Mini Passenger Van 4-Door
3.4L V6 OHV
3.4L V6 OHV
1998 Oldsmobile Silhouette
GL Mini Passenger Van 4-Door
GLS Mini Passenger Van 4-Door
GS Mini Passenger Van 4-Door
Premiere Mini Passenger Van 4-Door
3.4L V6 OHV
1998 Pontiac Grand Prix
SE Sedan 4-Door
3.1L V6 OHV
3.1L V6 OHV
1998 Pontiac Trans Sport
Base Mini Passenger Van 3-Door
Base Mini Passenger Van 4-Door
Montana Mini Passenger Van 3-Door
Montana Mini Passenger Van 4-Door
3.4L V6 OHV
1999 Buick Century
Custom Sedan 4-Door
Limited Sedan 4-Door
3.1L V6 OHV
1999 Chevrolet Lumina
Base Sedan 4-Door
LS Sedan 4-Door
LTZ Sedan 4-Door
3.1L V6 OHV
1999 Chevrolet Monte Carlo
LS Coupe 2-Door
3.1L V6 OHV
1999 Chevrolet Venture
Base Mini Passenger Van 3-Door
Base Mini Passenger Van 4-Door
LS Mini Passenger Van 3-Door
LS Mini Passenger Van 4-Door
3.4L V6 OHV
3.4L V6 OHV
1999 Oldsmobile Silhouette
GL Mini Passenger Van 4-Door
GLS Mini Passenger Van 4-Door
GS Mini Passenger Van 4-Door
Premiere Mini Passenger Van 4-Door
3.4L V6 OHV
1999 Pontiac Grand Prix
SE Sedan 4-Door
3.1L V6 OHV
1999 Pontiac Montana
Base Mini Passenger Van 3-Door
Base Mini Passenger Van 4-Door
3.4L V6 OHV
2000 Buick Century
Custom Sedan 4-Door
Limited Sedan 4-Door
3.1L V6 OHV
2000 Chevrolet Impala
Base Sedan 4-Door
3.4L V6 OHV
2000 Chevrolet Lumina
Base Sedan 4-Door
3.1L V6 OHV
2000 Chevrolet Monte Carlo
LS Coupe 2-Door
3.4L V6 OHV
2000 Pontiac Grand Prix
SE Sedan 4-Door
3.1L V6 OHV
2001 Buick Century
Custom Sedan 4-Door
Limited Sedan 4-Door
3.1L V6 OHV
2001 Chevrolet Impala
Base Sedan 4-Door
3.4L V6 OHV
2001 Chevrolet Lumina
Base Sedan 4-Door
3.1L V6 OHV
2001 Chevrolet Monte Carlo
LS Coupe 2-Door
3.4L V6 OHV
2001 Pontiac Grand Prix
SE Sedan 4-Door
3.1L V6 OHV
2002 Buick Century
Custom Sedan 4-Door
Limited Sedan 4-Door
3.1L V6 OHV
2002 Chevrolet Impala
Base Sedan 4-Door
3.4L V6 OHV
2002 Chevrolet Monte Carlo
LS Coupe 2-Door
3.4L V6 OHV
2002 Pontiac Grand Prix
SE Sedan 4-Door
3.1L V6 OHV
2003 Buick Century
Custom Sedan 4-Door
3.1L V6 OHV
2003 Chevrolet Impala
Base Sedan 4-Door
3.4L V6 OHV
2003 Chevrolet Monte Carlo
LS Competition Coupe 2-Door
LS Coupe 2-Door
LS Sport Coupe 2-Door
3.4L V6 OHV
2003 Pontiac Grand Prix
SE Sedan 4-Door
3.1L V6 OHV
2004 Buick Century
Custom Sedan 4-Door
Limited Sedan 4-Door
3.1L V6 OHV
2005 Buick Century
Custom Sedan 4-Door
Limited Sedan 4-Door
Special Edition Sedan 4-Door
3.1L V6 OHV
Warranty: Yes
Returns Accepted: Yes
Item must be returned within: 30 Days
Refund will be given as: Money back or replacement (buyer's choice)
Return shipping will be paid by: Seller
Restocking Fee: 10%