Used Mitsubishi Precis Parts For Sale
Looking for inexpensive used Mitsubishi Precis parts? If so, you've come to the right place!
The Mitsubishi Precis was manufactured for 7 years, from 1987 to 1994. Since the Precis is no longer in production, finding used Mitsubishi Precis parts may be the only way to get your car back on the road. Fortunately, PartRequest.com makes it easy to quickly find quality used Mitsubishi Precis parts. Simply place a part request through our website and have your request distributed to the reputable salvage yards on our service that sell Mitsubishi parts.
For over 15 years PartRequest.com has been making it easy to find quality used parts at reasonable prices. In fact, hundreds of thousands of people have successfully found the parts they need at the price they want.
You too can quickly and easily find quality used Mitsubishi parts! Our network of auto junk yards, salvage yards, auto wreckers and auto recyclers can provide you with top quality used Mitsubishi parts for your Mitsubishi Precis at prices you'll be amazed at.
Mitsubishi Precis parts purchased from the salvage yards that subscribe to PartRequest.com are guaranteed to fit your vehicle because they were made for your Mitsubishi Precis. Aside from saving lots of money, buying used parts from junk yards that specialize in Mitsubishi car ensures that you're getting the right part for your car.
---
---
Results Powered By
---
Mitsubishi Precis Parts for Sale
PartRequest.com allows you to quickly and easily find Mitsubishi Precis parts for sale, whether you choose to shop from the online inventory of our affiliated salvage yards or you choose to place an anonymous part request and comparison shop from the quotes you receive. Either way, we're sure you'll find the parts you need and get a great deal.
---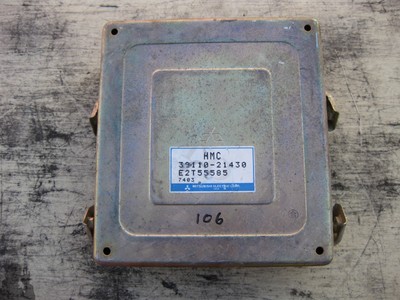 1987 Mitsubishi Precis 1.5L °39110-21430° ECM ECU
Part Number:

39110-21430

Stock Number:

PR-280326474040

Ships From:

San Fernando, California

More Info:

See Details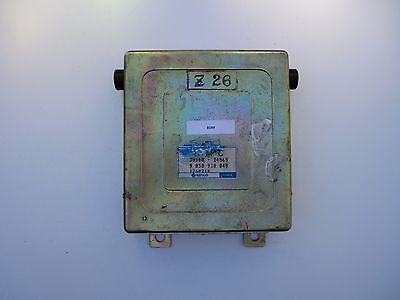 39110-24565 | 93-94 MITSUBISHI PRECIS / HYUNDAI EXCEL ECM ECU
Part Number:

39110-24565 , 3911024565

Stock Number:

PR-301584164834

Ships From:

Los Angeles, California

More Info:

See Details
---
---
1987-1989 PRECIS WINDSHIELD WIPER MTR
Part Number:

Does Not Apply

Stock Number:

PR-372850911458

Ships From:

WI

More Info:

See Details
---
---
---
If the parts you need are not listed above, place a part request here!
---