Wheel Cover HubCap With Center Hole Fits 99-05 FORD F250SD PICKUP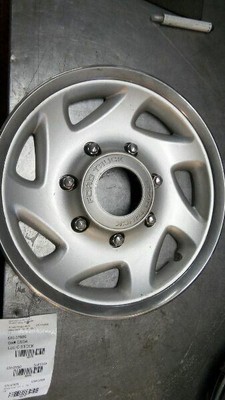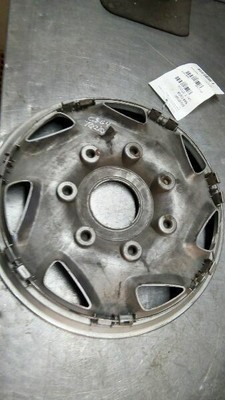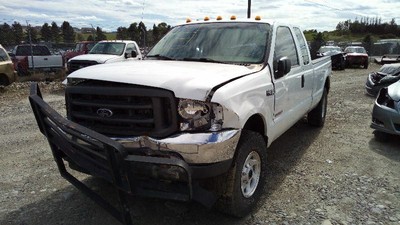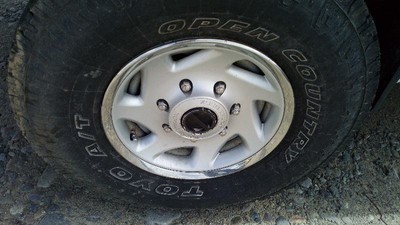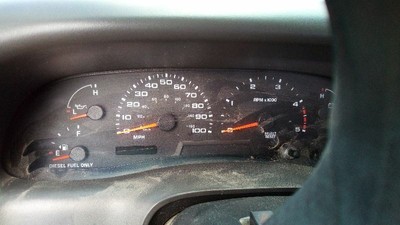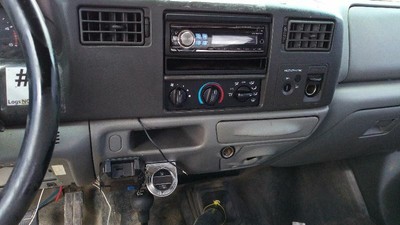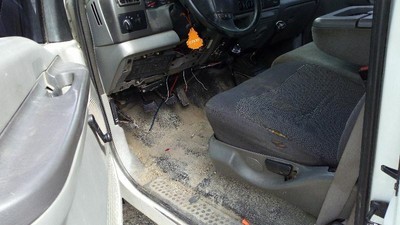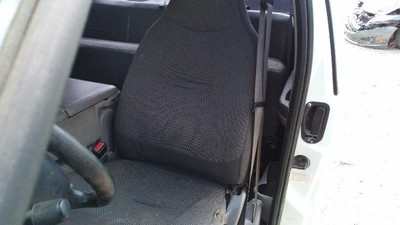 This part is no longer available for purchase.
It might be out of stock, or no longer available to purchase online. Find similar used parts online using the search box, or place a part request and let our network of trusted sellers find the part for you.
Returns Accepted: Returns Accepted.
Item must be returned within: 30 Days.
Refund will be given as: Money Back.
Return shipping will be paid by: Seller.
Designation: Used.
PartNumber: 570.
Mileage: 187000.
Model: F250SD.
Make: FORD TRUCK.
Interchange Part Number: 570-07020.
Year: 2004.
Stock #: CSG4.
MPN: Does Not Apply.
GTIN: Does not apply.
Inventory ID: 6257184.
VIN #: 1FTNX21PX4EC18738.
Manufacturer Part Number: Does Not Apply.
Brand: FORD TRUCK.
Conditions & Options: 1,B.
Genuine OEM: Yes.
We will be glad to help. Donor Vehicle VIN: 1FTNX21PX4EC18738 Model: F250SD Year: 2004 Mileage: 187000 (0 = not available or unknown) Stock Number: CSG4 Store Number: 1 Part Detail Part Grade: C Part Category: U Part Placement: Notes: 1,B This part will fit these makes and models with these options EXCURSION 00-05 w/center hole (4x4) FORD F350SD PICKUP 99-05 w/center hole (4x4) FORD F250SD PICKUP 99-05 w/center hole (4x4) --> WARRANTY / GUARANTEE --> This part is covered by our six month replacement warranty. In the event that this part fails, please contact us and we will either replace the part or issue a refund, at our discretion. Under most circumstances, shipping is non-refundable and will not be included in the refund amount. To save time and money, please be sure you are ordering the correct part for your vehicle. If you are unsure, please contact us before ordering. We do not warranty installation or other labor costs. Our mailing address is: Spalding Auto Parts Inc. Attn: Online Sales Dept. 10708 Knox Ave. Spokane Valley, Wa. 99206 Our Online Sales department is open 8 am to 5 pm Pacific time. Monday through Friday. We want you to receive the proper part. In the automotive world this can be quite a task! Please use our compatibility section to determine whether this part fits your vehicle. Please contact us just if you are unsure, and we will do our best to ensure you receive the correct part. We will be happy to help. Use the contact information just below. We want you to be satisfied and will make every effort to achieve this goal.
Part number Does Not Apply is compatible with the following vehicles:
Year/Make/Model
Body & Trim
Engine
1999 Ford F-250 Super Duty
Lariat Crew Cab Pickup 4-Door
Lariat Extended Cab Pickup 4-Door
XLT Crew Cab Pickup 4-Door
7.3L V8 DIESEL OHV Turbocharged
6.8L V10 SOHC
5.4L V8 SOHC
1999 Ford F-350 Super Duty
Lariat Cab & Chassis 2-Door
Lariat Extended Cab Pickup 4-Door
XL Extended Cab Pickup 4-Door
XLT Cab & Chassis 4-Door
XLT Extended Cab Pickup 4-Door
6.8L V10 SOHC
7.3L V8 DIESEL OHV Turbocharged
2000 Ford Excursion
Limited Sport Utility 4-Door
XLT Sport Utility 4-Door
5.4L V8 SOHC
6.8L V10 SOHC
7.3L V8 DIESEL OHV Turbocharged
2000 Ford F-250 Super Duty
Lariat Crew Cab Pickup 4-Door
Lariat Extended Cab Pickup 4-Door
XL Extended Cab Pickup 4-Door
XLT Crew Cab Pickup 4-Door
XLT Standard Cab Pickup 2-Door
7.3L V8 DIESEL OHV Turbocharged
5.4L V8 SOHC
6.8L V10 SOHC
2000 Ford F-350 Super Duty
Lariat Extended Cab Pickup 4-Door
XL Cab & Chassis 4-Door
XLT Cab & Chassis 4-Door
XLT Extended Cab Pickup 4-Door
7.3L V8 DIESEL OHV Turbocharged
6.8L V10 SOHC
2001 Ford Excursion
Limited Sport Utility 4-Door
XLT Sport Utility 4-Door
5.4L V8 SOHC
6.8L V10 SOHC
7.3L V8 DIESEL OHV Turbocharged
2001 Ford F-250 Super Duty
Lariat Crew Cab Pickup 4-Door
Lariat Extended Cab Pickup 4-Door
XL Crew Cab Pickup 4-Door
XL Extended Cab Pickup 4-Door
XL Standard Cab Pickup 2-Door
XLT Crew Cab Pickup 4-Door
XLT Extended Cab Pickup 4-Door
XLT Standard Cab Pickup 2-Door
5.4L V8 SOHC
6.8L V10 SOHC
7.3L V8 DIESEL OHV Turbocharged
2001 Ford F-350 Super Duty
Lariat Cab & Chassis 2-Door
Lariat Crew Cab Pickup 4-Door
Lariat Extended Cab Pickup 4-Door
XL Cab & Chassis 2-Door
XL Crew Cab Pickup 4-Door
XL Extended Cab Pickup 4-Door
XL Standard Cab Pickup 2-Door
XLT Cab & Chassis 2-Door
XLT Crew Cab Pickup 4-Door
XLT Extended Cab Pickup 4-Door
XLT Standard Cab Pickup 2-Door
5.4L V8 SOHC
6.8L V10 SOHC
7.3L V8 DIESEL OHV Turbocharged
2002 Ford Excursion
Limited Sport Utility 4-Door
XLT Sport Utility 4-Door
5.4L V8 SOHC
6.8L V10 SOHC
7.3L V8 DIESEL OHV Turbocharged
2002 Ford F-250 Super Duty
Lariat Crew Cab Pickup 4-Door
Lariat Extended Cab Pickup 4-Door
XL Crew Cab Pickup 4-Door
XL Extended Cab Pickup 4-Door
XL Standard Cab Pickup 2-Door
XLT Crew Cab Pickup 4-Door
XLT Extended Cab Pickup 4-Door
XLT Standard Cab Pickup 2-Door
5.4L V8 SOHC
6.8L V10 SOHC
7.3L V8 DIESEL OHV Turbocharged
2002 Ford F-350 Super Duty
Lariat Cab & Chassis 2-Door
Lariat Crew Cab Pickup 4-Door
Lariat Extended Cab Pickup 4-Door
XL Cab & Chassis 2-Door
XL Cab & Chassis 4-Door
XL Crew Cab Pickup 4-Door
XL Extended Cab Pickup 4-Door
XL Standard Cab Pickup 2-Door
XLT Crew Cab Pickup 4-Door
XLT Extended Cab Pickup 4-Door
XLT Standard Cab Pickup 2-Door
5.4L V8 SOHC
6.8L V10 SOHC
7.3L V8 DIESEL OHV Turbocharged
2003 Ford Excursion
Eddie Bauer Sport Utility 4-Door
Limited Sport Utility 4-Door
XLT Sport Utility 4-Door
5.4L V8 SOHC
6.8L V10 SOHC
7.3L V8 DIESEL OHV Turbocharged
2003 Ford F-250 Super Duty
Lariat Crew Cab Pickup 4-Door
Lariat Extended Cab Pickup 4-Door
XL Standard Cab Pickup 2-Door
XLT Standard Cab Pickup 2-Door
5.4L V8 SOHC
6.8L V10 SOHC
7.3L V8 DIESEL OHV Turbocharged
2003 Ford F-350 Super Duty
Lariat Cab & Chassis 2-Door
Lariat Extended Cab Pickup 4-Door
XL Standard Cab Pickup 2-Door
XLT Cab & Chassis 2-Door
XLT Cab & Chassis 4-Door
XLT Crew Cab Pickup 4-Door
XLT Standard Cab Pickup 2-Door
6.8L V10 SOHC
5.4L V8 SOHC
7.3L V8 DIESEL OHV Turbocharged
2004 Ford Excursion
Eddie Bauer Sport Utility 4-Door
Limited Sport Utility 4-Door
XLS Sport Utility 4-Door
XLT Sport Utility 4-Door
5.4L V8 SOHC
6.0L V8 DIESEL OHV Turbocharged
6.8L V10 SOHC
2004 Ford F-250 Super Duty
Harley-Davidson Edition Crew Cab Pickup 4-Door
Harley-Davidson Edition Extended Cab Pickup 4-Door
King Ranch Crew Cab Pickup 4-Door
Lariat Crew Cab Pickup 4-Door
Lariat Extended Cab Pickup 4-Door
XL Crew Cab Pickup 4-Door
XL Extended Cab Pickup 4-Door
XL Standard Cab Pickup 2-Door
XLT Crew Cab Pickup 4-Door
XLT Extended Cab Pickup 4-Door
XLT Standard Cab Pickup 2-Door
6.0L V8 DIESEL OHV Turbocharged
6.8L V10 SOHC
5.4L V8 SOHC
2004 Ford F-350 Super Duty
Harley-Davidson Edition Crew Cab Pickup 4-Door
Harley-Davidson Edition Extended Cab Pickup 4-Door
King Ranch Crew Cab Pickup 4-Door
Lariat Cab & Chassis 2-Door
Lariat Crew Cab Pickup 4-Door
Lariat Extended Cab Pickup 4-Door
XL Cab & Chassis 2-Door
XL Crew Cab Pickup 4-Door
XL Extended Cab Pickup 4-Door
XL Standard Cab Pickup 2-Door
XLT Cab & Chassis 2-Door
XLT Crew Cab Pickup 4-Door
XLT Extended Cab Pickup 4-Door
XLT Standard Cab Pickup 2-Door
6.0L V8 DIESEL OHV Turbocharged
6.8L V10 SOHC
5.4L V8 SOHC
2005 Ford Excursion
Eddie Bauer Sport Utility 4-Door
Limited Sport Utility 4-Door
XLT Sport Utility 4-Door
5.4L V8 SOHC
6.8L V10 SOHC
2005 Ford F-250 Super Duty
Harley-Davidson Edition Crew Cab Pickup 4-Door
King Ranch Crew Cab Pickup 4-Door
Lariat Crew Cab Pickup 4-Door
Lariat Extended Cab Pickup 4-Door
XL Crew Cab Pickup 4-Door
XL Extended Cab Pickup 4-Door
XL Standard Cab Pickup 2-Door
XLT Crew Cab Pickup 4-Door
XLT Extended Cab Pickup 4-Door
XLT Standard Cab Pickup 2-Door
6.0L V8 DIESEL OHV Turbocharged
6.8L V10 SOHC
5.4L V8 SOHC
2005 Ford F-350 Super Duty
Harley-Davidson Edition Crew Cab Pickup 4-Door
King Ranch Crew Cab Pickup 4-Door
Lariat Crew Cab Pickup 4-Door
Lariat Extended Cab Pickup 4-Door
XL Crew Cab Pickup 4-Door
XL Extended Cab Pickup 4-Door
XL Standard Cab Pickup 2-Door
XLT Crew Cab Pickup 4-Door
XLT Extended Cab Pickup 4-Door
XLT Standard Cab Pickup 2-Door
6.0L V8 DIESEL OHV Turbocharged
5.4L V8 SOHC
6.8L V10 SOHC