Wheel 18x7-1/2 Steel Spare 2012 Hole Fits 04-18 FORD F150 PICKUP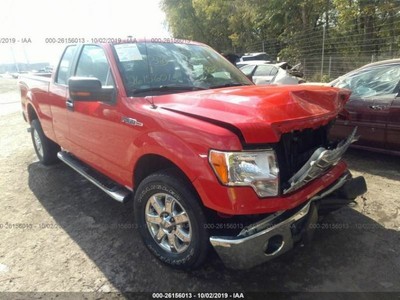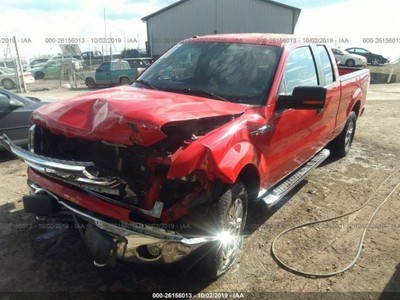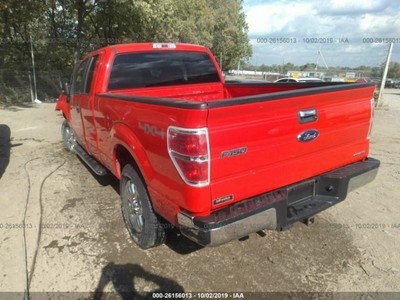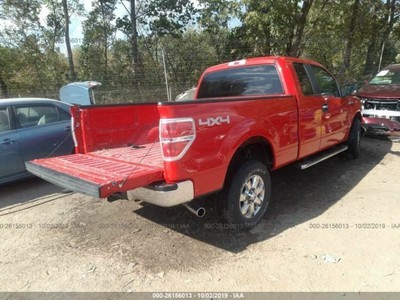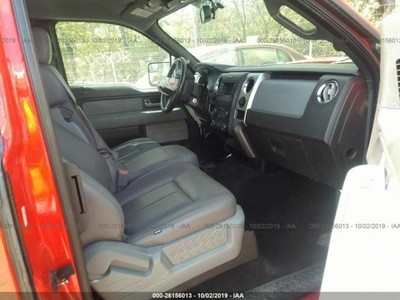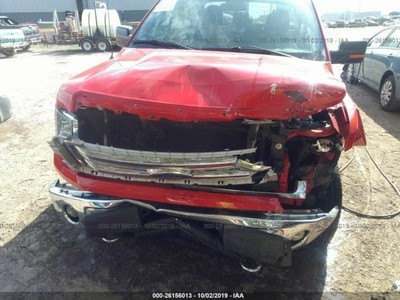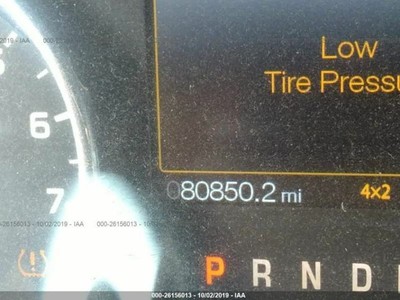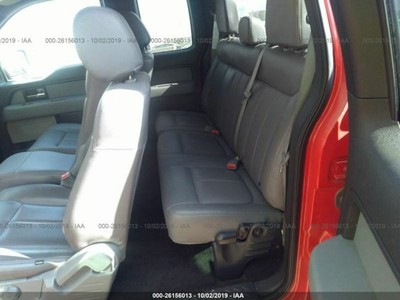 This part is no longer available for purchase.
It might be out of stock, or no longer available to purchase online. Find similar used parts online using the search box, or place a part request and let our network of trusted sellers find the part for you.
Returns Accepted: Returns Accepted.
Item must be returned within: 30 Days.
Refund will be given as: Money back or replacement (buyer's choice).
Return policy details: .
Return shipping will be paid by: Buyer.
Genuine OEM: Yes.
Interchange Part Number: 560-03526.
Designation: Used.
PartNumber: 560.
Mileage: 81000.
Model: F150.
Make: FORD TRUCK.
Year: 2013.
Stock #: V2060.
Brand: FORD TRUCK.
MPN: Does Not Apply.
Manufacturer Part Number: Does Not Apply.
GTIN: Does not apply.
Inventory ID: 884619.
VIN #: 1FTFX1EFXDKG45080.
Wheel 18x7-1/2 Steel Spare 12 Hole Fits 04-18 FORD F150 PICKUP 884619 Description--> Description DOES NOT INCLUDE TPMS SENSORS, WHEEL CONDITION INDEX: A-COND= Like new, B-COND= Normal Wear, C-COND= Visible scratches and/or corrsion. ALL WHEELS ARE GUARANTEED TO BE STRAIGHT AND HOLD AIR. TIRE IS NOT INCLUDED UNLESS IT'S A MINI SPARE. Donor Vehicle VIN: 1FTFX1EFXDKG45080 Model: F150 Year: 2013 Mileage: 81000 (0 = not available or unknown) Stock Number: V2060 Store Number: 1 Part Detail Part Grade: A Part Category: Y Part Placement: Notes: This part will fit these makes and models with these options NAVIGATOR 05-06 18x7-1/2, steel (12 hole, spare) EXPEDITION 11-17 18x7-1/2, (steel, 12 hole, spare) NAVIGATOR 07-17 18x7-1/2, (steel, 12 hole, spare) FORD F150 PICKUP 05-17 18x7-1/2, steel (spare, 12 hole) FORD F150 PICKUP 04 New Style, 18x7-1/2, steel (spare, 12 hole) FORD F150 PICKUP 18 18x7-1/2, steel ( spare, 12 hole ) LINCOLN LT 06-08 18x7-1/2, steel (spare, 12 hole) NAVIGATOR 03-04 18x7-1/2, steel (spare, 12 hole) --> WARRANTY / GUARANTEE --> Morris Rose Auto Parts sells all of our products with a 90 Day Parts Warranty. The part for sale is in good, working condition. If you have a problem with the part simply let us know and we will send a replacement if available or give refund.   If you need help with returning an item, send us a message. We are here to help. PLEASE NOTE: Freight shipping costs are not refundable. If you need to return a part via freight please contact us. Shipping costs will not be refunded if the part was ordered incorrectly.     --> SHIPPING NOTES ABOUT US HELP Morris Rose Auto Parts Inc. ships to US addresses within the 48 states only. We cannot arrange shipping to:  Other countries, Alaska, Hawaii, Puerto Rico, APO, FPO or PO Boxes.   You are welcome to arrange your own shipping, but there will be a $25 handling fee.   Pick up at our facilities is available M-F 8am-4:30pm.   Please message us prior to your purchase to arrange pick up. Items will be shipped within 1-2 business days of purchase. Please allow 3-6 business days for delivery. Most areas in the US are within 5 day. No expedited shipping available. Do not sign for shipment if it appears damaged unless delivery driver makes note of damage and contact us IMMEDIATLY We do not ship or process your order until payment is received in full and we have all correct shipping information. All items that are being shipped via freight truck will need to know if it will be shipped to commercial address with a forklift and loading dock, or to a residence.       CONTACT US If you have a question about a part please contact us before purchasing.  Click the "Ask A Question" tab to contact us. We try to answer all messages and offers within 24 hours except on weekends. We are open Monday-Friday 8am-5pm.    ABOUT US Morris Rose Auto Parts has been in the automotive recycling business since 1940.   We specialize in late model used auto parts and offer 90-day parts only warranties on all parts except body panels.   We are members of the Automotive Recyclers of Michigan and the Automotive Recyclers Association. We proudly participate in the Automotive Recyclers Association Gold Seal Program.   Parts Grading.  Please disregard the parts grading note above as this is a note automatically generated by the program we use.   You will want to read the descriptive notes regarding the condition of this part.     Grading Sheet Metal Body Parts: All body parts have an ARA damage code applied to it.  Grading is based on any necessary repair time required to make the panel "Like New." Damage is represented by unit amounts. A unit, (which is defined by a whole number) represents damage that can be covered by a credit card sized object. An item notes as 000 has no noted All items are used parts so they will not be 100% perfect and may have some light scrathes on them.    
Part number Does Not Apply is compatible with the following vehicles:
Year/Make/Model
Body & Trim
Engine
2003 Lincoln Navigator
Base Sport Utility 4-Door
5.4L V8 DOHC
2004 Lincoln Navigator
Base Sport Utility 4-Door
5.4L V8 DOHC
2005 Ford F-150
FX4 Crew Cab Pickup 4-Door
FX4 Extended Cab Pickup 3-Door
FX4 Extended Cab Pickup 4-Door
FX4 Standard Cab Pickup 2-Door
King Ranch Crew Cab Pickup 4-Door
King Ranch Extended Cab Pickup 4-Door
King Ranch Standard Cab Pickup 2-Door
Lariat Crew Cab Pickup 4-Door
Lariat Extended Cab Pickup 3-Door
Lariat Extended Cab Pickup 4-Door
STX Crew Cab Pickup 4-Door
STX Extended Cab Pickup 3-Door
STX Extended Cab Pickup 4-Door
STX Standard Cab Pickup 2-Door
XL Crew Cab Pickup 4-Door
XL Extended Cab Pickup 3-Door
XL Extended Cab Pickup 4-Door
XL Standard Cab Pickup 2-Door
XLT Crew Cab Pickup 4-Door
XLT Extended Cab Pickup 3-Door
XLT Extended Cab Pickup 4-Door
XLT Standard Cab Pickup 2-Door
5.4L V8 SOHC
4.2L V6 OHV
4.6L V8 SOHC
2005 Lincoln Navigator
Base Sport Utility 4-Door
5.4L V8 SOHC
2006 Ford F-150
FX4 Crew Cab Pickup 4-Door
FX4 Extended Cab Pickup 4-Door
FX4 Standard Cab Pickup 2-Door
Harley-Davidson Edition Extended Cab Pickup 4-Door
King Ranch Crew Cab Pickup 4-Door
Lariat Crew Cab Pickup 4-Door
Lariat Extended Cab Pickup 4-Door
STX Extended Cab Pickup 4-Door
STX Standard Cab Pickup 2-Door
XL Extended Cab Pickup 4-Door
XL Standard Cab Pickup 2-Door
XLT Crew Cab Pickup 4-Door
XLT Extended Cab Pickup 4-Door
XLT Standard Cab Pickup 2-Door
5.4L V8 FLEX SOHC
5.4L V8 SOHC
4.2L V6 OHV
4.6L V8 SOHC
2006 Lincoln Mark LT
Base Crew Cab Pickup 4-Door
5.4L V8 SOHC
2006 Lincoln Navigator
Luxury Sport Utility 4-Door
Ultimate Sport Utility 4-Door
5.4L V8 SOHC
2007 Ford F-150
FX2 Crew Cab Pickup 4-Door
FX2 Extended Cab Pickup 4-Door
FX4 Crew Cab Pickup 4-Door
FX4 Extended Cab Pickup 4-Door
FX4 Standard Cab Pickup 2-Door
Harley-Davidson Edition Crew Cab Pickup 4-Door
King Ranch Crew Cab Pickup 4-Door
Lariat Crew Cab Pickup 4-Door
Lariat Extended Cab Pickup 4-Door
STX Extended Cab Pickup 4-Door
STX Standard Cab Pickup 2-Door
XL Extended Cab Pickup 4-Door
XL Standard Cab Pickup 2-Door
XLT Crew Cab Pickup 4-Door
XLT Extended Cab Pickup 4-Door
XLT Standard Cab Pickup 2-Door
5.4L V8 FLEX SOHC
5.4L V8 SOHC
4.2L V6 OHV
4.6L V8 SOHC
2007 Lincoln Mark LT
Base Crew Cab Pickup 4-Door
5.4L V8 SOHC
2007 Lincoln Navigator
L Luxury Sport Utility 4-Door
L Ultimate Sport Utility 4-Door
Luxury Sport Utility 4-Door
Ultimate Sport Utility 4-Door
5.4L V8 SOHC
2008 Ford F-150
FX2 Crew Cab Pickup 4-Door
FX2 Extended Cab Pickup 4-Door
FX2 Standard Cab Pickup 2-Door
FX4 Crew Cab Pickup 4-Door
FX4 Extended Cab Pickup 4-Door
FX4 Standard Cab Pickup 2-Door
Harley-Davidson Edition Crew Cab Pickup 4-Door
King Ranch Crew Cab Pickup 4-Door
Lariat Crew Cab Pickup 4-Door
Lariat Extended Cab Pickup 4-Door
Limited Crew Cab Pickup 4-Door
STX Extended Cab Pickup 4-Door
STX Standard Cab Pickup 2-Door
XL Crew Cab Pickup 4-Door
XL Extended Cab Pickup 4-Door
XL Standard Cab Pickup 2-Door
XLT Crew Cab Pickup 4-Door
XLT Extended Cab Pickup 4-Door
XLT Standard Cab Pickup 2-Door
XTR Crew Cab Pickup 4-Door
XTR Extended Cab Pickup 4-Door
4.6L V8 SOHC
5.4L V8 FLEX SOHC
5.4L V8 SOHC
4.2L V6 OHV
2008 Lincoln Mark LT
Base Crew Cab Pickup 4-Door
5.4L V8 SOHC
2008 Lincoln Navigator
Base Sport Utility 4-Door
L Sport Utility 4-Door
5.4L V8 SOHC
2009 Ford F-150
FX4 Crew Cab Pickup 4-Door
FX4 Extended Cab Pickup 4-Door
King Ranch Crew Cab Pickup 4-Door
Lariat Crew Cab Pickup 4-Door
Lariat Extended Cab Pickup 4-Door
Platinum Crew Cab Pickup 4-Door
STX Extended Cab Pickup 4-Door
STX Standard Cab Pickup 2-Door
XL Crew Cab Pickup 4-Door
XL Extended Cab Pickup 4-Door
XL Standard Cab Pickup 2-Door
XLT Crew Cab Pickup 4-Door
XLT Extended Cab Pickup 4-Door
XLT Standard Cab Pickup 2-Door
5.4L V8 FLEX SOHC
4.6L V8 SOHC
2009 Lincoln Navigator
Base Sport Utility 4-Door
L Sport Utility 4-Door
5.4L V8 FLEX SOHC
2010 Ford F-150
FX2 Crew Cab Pickup 4-Door
FX2 Extended Cab Pickup 4-Door
FX4 Crew Cab Pickup 4-Door
FX4 Extended Cab Pickup 4-Door
Harley-Davidson Edition Crew Cab Pickup 4-Door
King Ranch Crew Cab Pickup 4-Door
Lariat Crew Cab Pickup 4-Door
Lariat Extended Cab Pickup 4-Door
Platinum Crew Cab Pickup 4-Door
STX Extended Cab Pickup 4-Door
STX Standard Cab Pickup 2-Door
SVT Raptor Extended Cab Pickup 4-Door
XL Crew Cab Pickup 4-Door
XL Extended Cab Pickup 4-Door
XL Standard Cab Pickup 2-Door
XLT Crew Cab Pickup 4-Door
XLT Extended Cab Pickup 4-Door
XLT Standard Cab Pickup 2-Door
4.6L V8 SOHC
5.4L V8 FLEX SOHC
6.2L V8 SOHC
2010 Lincoln Navigator
Base Sport Utility 4-Door
L Sport Utility 4-Door
5.4L V8 FLEX SOHC
2011 Ford Expedition
EL King Ranch Sport Utility 4-Door
EL Limited Sport Utility 4-Door
EL XL Sport Utility 4-Door
EL XLT Sport Utility 4-Door
King Ranch Sport Utility 4-Door
Limited Sport Utility 4-Door
Max King Ranch Sport Utility 4-Door
XL Sport Utility 4-Door
XLT Sport Utility 4-Door
5.4L V8 FLEX SOHC
2011 Ford F-150
FX2 Crew Cab Pickup 4-Door
FX2 Extended Cab Pickup 4-Door
FX4 Crew Cab Pickup 4-Door
FX4 Extended Cab Pickup 4-Door
Harley-Davidson Edition Crew Cab Pickup 4-Door
King Ranch Crew Cab Pickup 4-Door
Lariat Crew Cab Pickup 4-Door
Lariat Extended Cab Pickup 4-Door
Lariat Limited Crew Cab Pickup 4-Door
Platinum Crew Cab Pickup 4-Door
STX Extended Cab Pickup 4-Door
STX Standard Cab Pickup 2-Door
SVT Raptor Crew Cab Pickup 4-Door
SVT Raptor Extended Cab Pickup 4-Door
XL Crew Cab Pickup 4-Door
XL Extended Cab Pickup 4-Door
XL Standard Cab Pickup 2-Door
XLT Crew Cab Pickup 4-Door
XLT Extended Cab Pickup 4-Door
XLT Standard Cab Pickup 2-Door
5.0L V8 FLEX DOHC
6.2L V8 SOHC
2011 Lincoln Navigator
Base Sport Utility 4-Door
L Sport Utility 4-Door
5.4L V8 FLEX SOHC
2012 Ford Expedition
EL King Ranch Sport Utility 4-Door
EL Limited Sport Utility 4-Door
EL XL Sport Utility 4-Door
EL XLT Sport Utility 4-Door
King Ranch Sport Utility 4-Door
Limited Sport Utility 4-Door
XL Sport Utility 4-Door
XLT Sport Utility 4-Door
5.4L V8 FLEX SOHC
2012 Ford F-150
FX2 Crew Cab Pickup 4-Door
FX2 Extended Cab Pickup 4-Door
FX4 Crew Cab Pickup 4-Door
FX4 Extended Cab Pickup 4-Door
Harley-Davidson Edition Crew Cab Pickup 4-Door
King Ranch Crew Cab Pickup 4-Door
Lariat Crew Cab Pickup 4-Door
Lariat Extended Cab Pickup 4-Door
Platinum Crew Cab Pickup 4-Door
STX Extended Cab Pickup 4-Door
STX Standard Cab Pickup 2-Door
SVT Raptor Crew Cab Pickup 4-Door
SVT Raptor Extended Cab Pickup 4-Door
XL Crew Cab Pickup 4-Door
XL Extended Cab Pickup 4-Door
XL Standard Cab Pickup 2-Door
XLT Crew Cab Pickup 4-Door
XLT Extended Cab Pickup 4-Door
XLT Standard Cab Pickup 2-Door
5.0L V8 FLEX DOHC
6.2L V8 SOHC
2012 Lincoln Navigator
Base Sport Utility 4-Door
L Sport Utility 4-Door
5.4L V8 FLEX SOHC
2013 Ford F-150
FX2 Crew Cab Pickup 4-Door
FX2 Extended Cab Pickup 4-Door
Lariat Crew Cab Pickup 4-Door
Platinum Crew Cab Pickup 4-Door
STX Extended Cab Pickup 4-Door
STX Standard Cab Pickup 2-Door
SVT Raptor Extended Cab Pickup 4-Door
XL Standard Cab Pickup 2-Door
XLT Standard Cab Pickup 2-Door
5.0L V8 FLEX DOHC
6.2L V8 SOHC
2013 Lincoln Navigator
Base Sport Utility 4-Door
L Sport Utility 4-Door
5.4L V8 FLEX SOHC