Wash Reservoir With Rear Wiper Opt C25 Fits 00-05 SUBURBAN 1500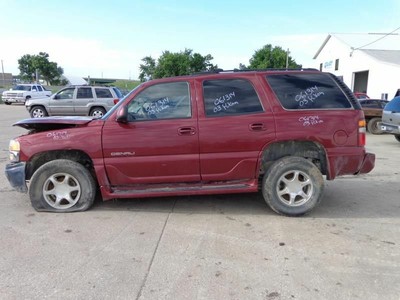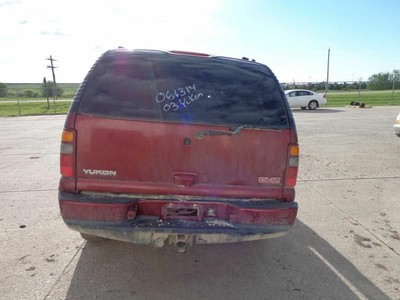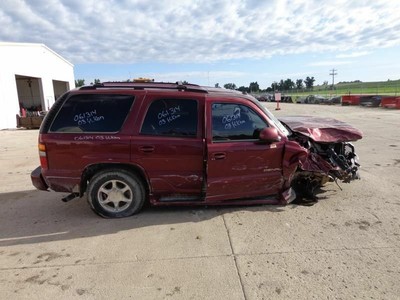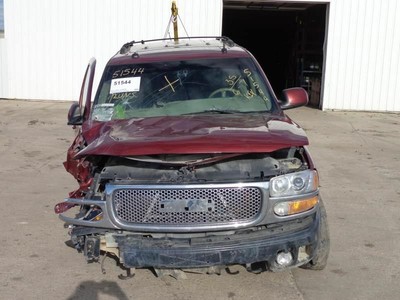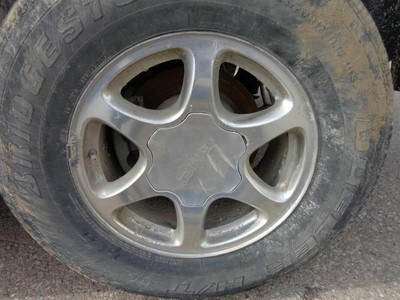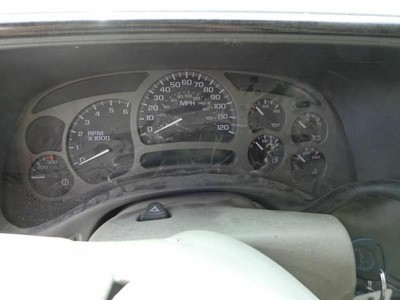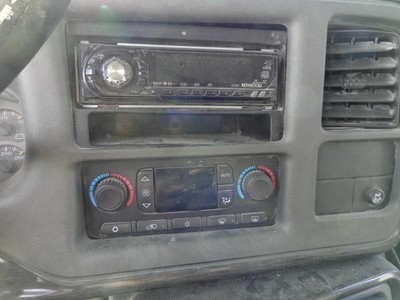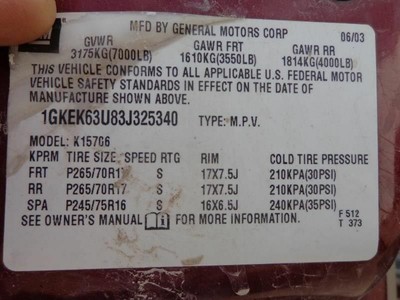 Part number Does Not Apply is available for purchase online. To purchase the part or to get additional information about the part before you purchase it, click on the View More Details button.
Item #:

PR-323930063779

Ships From:

Carroll, Iowa
Price:

$35.00
Returns Accepted: Returns Accepted.
Item must be returned within: 30 Days.
Refund will be given as: Money back or replacement (buyer's choice).
Return policy details: .
Return shipping will be paid by: Buyer.
Genuine OEM: Yes.
Interchange Part Number: 627-00226A.
Designation: Used.
Placement: Windshield Washer Reservoir.
PartNumber: 627.
Mileage: 141000.
Model: YUKON.
Make: GMC TRUCK.
Year: 2003.
Stock #: 061314.
Brand: GMC TRUCK.
MPN: Does Not Apply.
Manufacturer Part Number: Does Not Apply.
GTIN: Does not apply.
Inventory ID: 367136.
VIN #: 1GKEK63U83J325340.
Wash Reservoir With Rear Wiper Opt C25 Fits 00-05 SUBURBAN 1500 367136 Description--> Description Donor Vehicle VIN: 1GKEK63U83J325340 Model: YUKON Year: 2003 Mileage: 141000 (0 = not available or unknown) Stock Number: 061314 Store Number: 1 Part Detail Part Grade: A Part Category: U Part Placement: Windshield Washer Reservoir Notes: This part will fit these makes and models with these options TAHOE 01-05 w/rear wiper (opt C25) ESCALADE 02-05 YUKON XL 2500 00-05 w/rear wiper (opt C25) TAHOE 00 Silverado style, w/rear wiper (opt C25) SUBURBAN 2500 00-05 w/rear wiper (opt C25) YUKON 00 exc.  No labor warranty is provided. In the event a part sold with a warranty fails to operate within the warranty period we will replace the part(s) with a functionally equivalent part or refund the part purchase price, at our option. Original shipping charges and return shipping charges are not refunded. --> SHIPPING NOTES ABOUT US HELP Quandt Auto Salvage Inc ships to US addresses within the 48 states only via UPS ground. Alaska, Hawaii, Puerto Rico, APO, FPO or PO Box please contact us. Pick-up at our facilities is available. Please message us prior to your purchase to arrange pick-up. Items will be shipped within 1-2 days of purchase. Please allow up to 10 days for delivery. Most areas in the US are within 5 days. If you have a question about a part please contact us BEFORE purchasing. We try to answer all messages within 24 hours. If we are unable to answer your questions before the listing ends the item will be re-listed again soon for you to purchase. Core Charge. Core is an acronym for Cash On Return. A core charge is sometimes applied to rebuildable parts such as engines or alternators that can be redeemed for a portion of their original price. If the part you are purchasing has a core charge applied, it will be noted in the description. Parts Grading. A standard code system is used to communicate the condition and quality of a part between automotive recyclers, automotive repair shops, and insurers. Knowing how these codes are used will help you understand whether the part meets your expectations before you buy it and what you can expect from the part when you receive it. A Grade - The highest quality part. It is of low miles and/or exceptional condition for its age. B Grade - The second level quality part. It is of average miles and normal condition for its age. C Grade - The third level quality part. It has high miles and/or light damage. No Grade  - A part that has not yet been graded. Part Category. A category is a way of classifying a part in inventory. The category appears as a one-letter abbreviation under Part Detail. A category is a way to identify a part by location or condition, and helps to indicate whether a part needs to be pulled and prepped before shipping. Standard Part Categories include: Part Category    Description    Definition U Unbolted Used part, loose and unbolted from vehicle. Y Yard Used part, still on vehicle. N New Part manufactured from scratch. R Rebuilt Used part that is rebuilt or reconditioned. S Surplus Used part for which too many are available. Part Color Definitions Amber     AMB             Burgundy     BRG             Red RED Beige BEI Gold GLD Silver SIL Black BLK Gray GRY Tan TAN Blue BLU Green GRN Teal TEA Bronze BRZ Maroon MRN White WHT Brown BRN Purple PUR Yellow YEL      
Part number Does Not Apply is compatible with the following vehicles:
Year/Make/Model
Body & Trim
Engine
2000 Chevrolet Suburban 1500
Base Sport Utility 4-Door
LS Sport Utility 4-Door
LT Sport Utility 4-Door
5.3L V8 OHV
5.7L V8 OHV
2000 Chevrolet Suburban 2500
Base Sport Utility 4-Door
LS Sport Utility 4-Door
LT Sport Utility 4-Door
6.0L V8 OHV
2000 Chevrolet Tahoe
Base Sport Utility 4-Door
Limited Sport Utility 4-Door
LS Sport Utility 4-Door
LT Sport Utility 4-Door
Z71 Sport Utility 4-Door
4.8L V8 OHV
5.3L V8 OHV
5.7L V8 OHV
2000 GMC Yukon
SLE Sport Utility 4-Door
SLT Sport Utility 4-Door
4.8L V8 OHV
5.3L V8 OHV
2000 GMC Yukon XL 1500
SLE Sport Utility 4-Door
SLT Sport Utility 4-Door
5.3L V8 OHV
2000 GMC Yukon XL 2500
SLE Sport Utility 4-Door
SLT Sport Utility 4-Door
6.0L V8 OHV
2001 Chevrolet Suburban 1500
Base Sport Utility 4-Door
LS Sport Utility 4-Door
LT Sport Utility 4-Door
5.3L V8 OHV
5.7L V8 OHV
2001 Chevrolet Suburban 2500
Base Sport Utility 4-Door
LS Sport Utility 4-Door
LT Sport Utility 4-Door
6.0L V8 OHV
8.1L V8 OHV
2001 Chevrolet Tahoe
Base Sport Utility 4-Door
LS Sport Utility 4-Door
LT Sport Utility 4-Door
4.8L V8 OHV
5.3L V8 OHV
2001 GMC Yukon
Denali Sport Utility 4-Door
SLE Sport Utility 4-Door
SLT Sport Utility 4-Door
6.0L V8 OHV
4.8L V8 OHV
5.3L V8 OHV
2001 GMC Yukon XL 1500
Denali Sport Utility 4-Door
SLE Sport Utility 4-Door
SLT Sport Utility 4-Door
6.0L V8 OHV
5.3L V8 OHV
2001 GMC Yukon XL 2500
SLE Sport Utility 4-Door
SLT Sport Utility 4-Door
6.0L V8 OHV
8.1L V8 OHV
2002 Cadillac Escalade
Base Sport Utility 4-Door
5.3L V8 OHV
6.0L V8 OHV
2002 Chevrolet Suburban 1500
LS Sport Utility 4-Door
LT Sport Utility 4-Door
5.3L V8 FLEX OHV
5.3L V8 OHV
2002 Chevrolet Suburban 2500
LS Sport Utility 4-Door
LT Sport Utility 4-Door
6.0L V8 OHV
8.1L V8 OHV
2002 Chevrolet Tahoe
LS Sport Utility 4-Door
LT Sport Utility 4-Door
4.8L V8 OHV
5.3L V8 FLEX OHV
5.3L V8 OHV
2002 GMC Yukon
Denali Sport Utility 4-Door
SLE Sport Utility 4-Door
SLT Sport Utility 4-Door
6.0L V8 OHV
4.8L V8 OHV
5.3L V8 FLEX OHV
5.3L V8 OHV
2002 GMC Yukon XL 1500
Denali Sport Utility 4-Door
SLE Sport Utility 4-Door
SLT Sport Utility 4-Door
6.0L V8 OHV
5.3L V8 FLEX OHV
5.3L V8 OHV
2002 GMC Yukon XL 2500
SLE Sport Utility 4-Door
SLT Sport Utility 4-Door
6.0L V8 OHV
8.1L V8 OHV
2003 Cadillac Escalade
Base Sport Utility 4-Door
5.3L V8 OHV
6.0L V8 OHV
2003 Cadillac Escalade ESV
Base Sport Utility 4-Door
6.0L V8 OHV
2003 Chevrolet Suburban 1500
LS Sport Utility 4-Door
LT Sport Utility 4-Door
5.3L V8 FLEX OHV
5.3L V8 OHV
2003 Chevrolet Suburban 2500
LS Sport Utility 4-Door
LT Sport Utility 4-Door
6.0L V8 OHV
8.1L V8 OHV
2003 Chevrolet Tahoe
LS Sport Utility 4-Door
LT Sport Utility 4-Door
Z71 Sport Utility 4-Door
4.8L V8 OHV
5.3L V8 FLEX OHV
5.3L V8 OHV
2003 GMC Yukon
Denali Sport Utility 4-Door
SLE Sport Utility 4-Door
SLT Sport Utility 4-Door
6.0L V8 OHV
4.8L V8 OHV
5.3L V8 FLEX OHV
5.3L V8 OHV
2003 GMC Yukon XL 1500
Denali Sport Utility 4-Door
SLE Sport Utility 4-Door
SLT Sport Utility 4-Door
6.0L V8 OHV
5.3L V8 FLEX OHV
5.3L V8 OHV
2003 GMC Yukon XL 2500
SLE Sport Utility 4-Door
SLT Sport Utility 4-Door
6.0L V8 OHV
8.1L V8 OHV
2004 Cadillac Escalade
Base Sport Utility 4-Door
5.3L V8 OHV
6.0L V8 OHV
2004 Cadillac Escalade ESV
Base Sport Utility 4-Door
6.0L V8 OHV
2004 Chevrolet Suburban 1500
LS Sport Utility 4-Door
LT Sport Utility 4-Door
Z71 Sport Utility 4-Door
5.3L V8 FLEX OHV
5.3L V8 OHV
2004 Chevrolet Suburban 2500
LS Sport Utility 4-Door
LT Sport Utility 4-Door
6.0L V8 OHV
8.1L V8 OHV
2004 Chevrolet Tahoe
LS Sport Utility 4-Door
LT Sport Utility 4-Door
Z71 Sport Utility 4-Door
4.8L V8 OHV
5.3L V8 FLEX OHV
5.3L V8 OHV
2004 GMC Yukon
Denali Sport Utility 4-Door
SLE Sport Utility 4-Door
SLT Sport Utility 4-Door
6.0L V8 OHV
4.8L V8 OHV
5.3L V8 FLEX OHV
5.3L V8 OHV
2004 GMC Yukon XL 1500
Denali Sport Utility 4-Door
SLE Sport Utility 4-Door
SLT Sport Utility 4-Door
6.0L V8 OHV
5.3L V8 FLEX OHV
5.3L V8 OHV
2004 GMC Yukon XL 2500
SLE Sport Utility 4-Door
SLT Sport Utility 4-Door
6.0L V8 OHV
8.1L V8 OHV
2005 Cadillac Escalade
Base Sport Utility 4-Door
5.3L V8 OHV
6.0L V8 OHV
2005 Cadillac Escalade ESV
Base Sport Utility 4-Door
6.0L V8 OHV
2005 Chevrolet Suburban 1500
LS Sport Utility 4-Door
LT Sport Utility 4-Door
Z71 Sport Utility 4-Door
5.3L V8 FLEX OHV
5.3L V8 OHV
2005 Chevrolet Suburban 2500
LS Sport Utility 4-Door
LT Sport Utility 4-Door
6.0L V8 OHV
8.1L V8 OHV
2005 Chevrolet Tahoe
LS Sport Utility 4-Door
LT Sport Utility 4-Door
Z71 Sport Utility 4-Door
4.8L V8 OHV
5.3L V8 FLEX OHV
5.3L V8 OHV
2005 GMC Yukon
Denali Sport Utility 4-Door
SLE Sport Utility 4-Door
SLT Sport Utility 4-Door
6.0L V8 OHV
4.8L V8 OHV
5.3L V8 FLEX OHV
5.3L V8 OHV
2005 GMC Yukon XL 1500
Denali Sport Utility 4-Door
SLE Sport Utility 4-Door
SLT Sport Utility 4-Door
6.0L V8 OHV
5.3L V8 FLEX OHV
5.3L V8 OHV
2005 GMC Yukon XL 2500
SLE Sport Utility 4-Door
SLT Sport Utility 4-Door
6.0L V8 OHV
8.1L V8 OHV