Wash Reservoir With Integrated Washer And Coolant Tank Fits 07-12 CANYON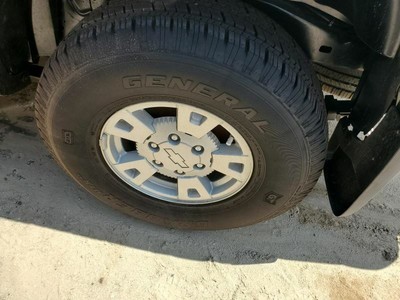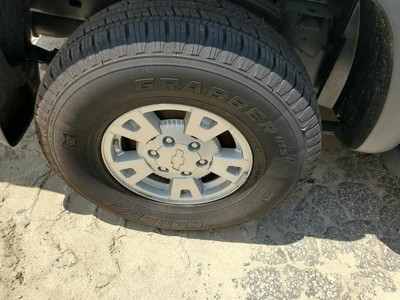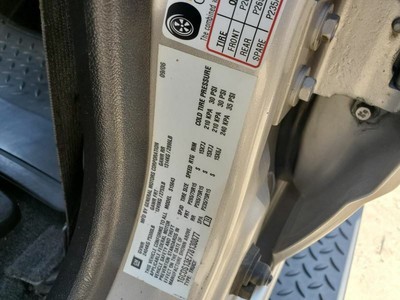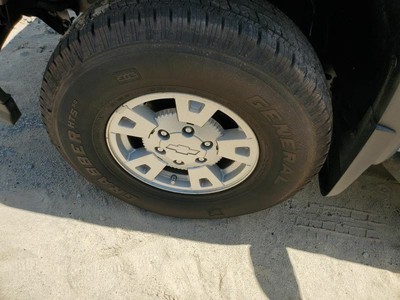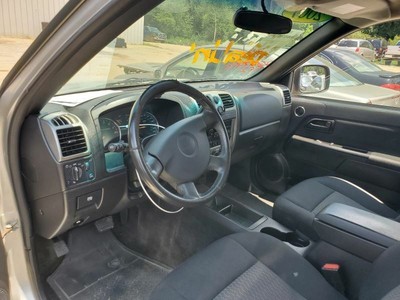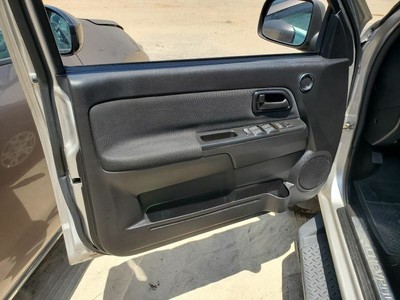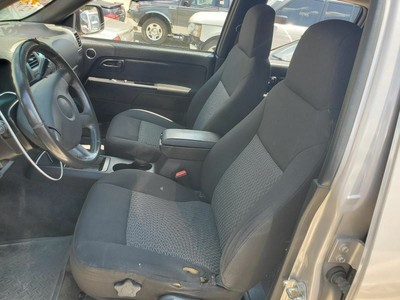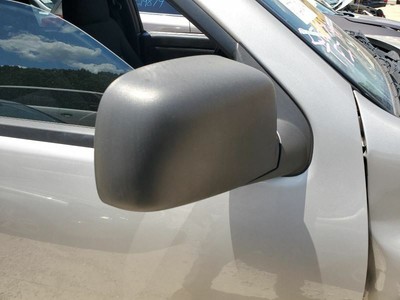 This part is no longer available for purchase.
It might be out of stock, or no longer available to purchase online. Find similar used parts online using the search box, or place a part request and let our network of trusted sellers find the part for you.
This is a used genuine OEM part from a 2007 Chevrolet Truck Colorado with VIN number 1GCDS13E778130877.
Interchange Part Number: 627-00233B
Genuine OEM Part: Yes
Important Vehicle Attributes: 3.70L A RWD PROD DATE 2006-09-18
Mileage: 158000
The 6 month period starts when you take possession of the part. We do not cover the expenses of reprogramming,or any labor costs unless a labor warranty is purchased at the time of checkout. In the event a part sold with a warranty fails to operate within the warranty period we will replace the part(s) with a functionally equivalent part or refund the part purchase price, at our option. No refund on deposits or unwanted special order parts or special "cut" items. Original shipping charges and return shipping charges are not refunded. You have 60 days to return a part for any reason other than failure, to process the return you must contact us within the 60 day period to obtain a RMA number (return material authorization). Once you obtain an RMA number, ship the item back to Weaver Automotive, 480 New Bethel Rd. Carnesville, GA 30521 along with the RMA number
This part is compatible with the following vehicles:
Year/Make/Model
Body & Trim
Engine
2007 Chevrolet Colorado
LS Extended Cab Pickup 4-Door
LS Standard Cab Pickup 2-Door
LT Crew Cab Pickup 4-Door
LT Extended Cab Pickup 4-Door
LT Standard Cab Pickup 2-Door
WT Cab & Chassis 2-Door
WT Extended Cab Pickup 4-Door
WT Standard Cab Pickup 2-Door
2.9L l4 DOHC
3.7L l5 DOHC
2007 GMC Canyon
SL Extended Cab Pickup 4-Door
SL Standard Cab Pickup 2-Door
SLE Crew Cab Pickup 4-Door
SLE Extended Cab Pickup 4-Door
SLE Standard Cab Pickup 2-Door
SLT Crew Cab Pickup 4-Door
SLT Extended Cab Pickup 4-Door
WT Cab & Chassis 2-Door
WT Extended Cab Pickup 4-Door
WT Standard Cab Pickup 2-Door
2.9L l4 DOHC
3.7L l5 DOHC
2007 Isuzu i-290
LS Extended Cab Pickup 4-Door
S Extended Cab Pickup 4-Door
2.9L l4 DOHC
2007 Isuzu i-370
LS Crew Cab Pickup 4-Door
LS Extended Cab Pickup 2-Door
3.7L l5 DOHC
2008 Chevrolet Colorado
LS Extended Cab Pickup 4-Door
LS Standard Cab Pickup 2-Door
LT Crew Cab Pickup 4-Door
LT Extended Cab Pickup 4-Door
LT Standard Cab Pickup 2-Door
WT Cab & Chassis 2-Door
WT Extended Cab Pickup 4-Door
WT Standard Cab Pickup 2-Door
2.9L l4 DOHC
3.7L l5 DOHC
2008 GMC Canyon
SL Extended Cab Pickup 4-Door
SL Standard Cab Pickup 2-Door
SLE Crew Cab Pickup 4-Door
SLE Extended Cab Pickup 4-Door
SLE Standard Cab Pickup 2-Door
SLT Crew Cab Pickup 4-Door
SLT Extended Cab Pickup 4-Door
WT Cab & Chassis 2-Door
WT Extended Cab Pickup 4-Door
WT Standard Cab Pickup 2-Door
2.9L l4 DOHC
3.7L l5 DOHC
2008 Isuzu i-290
S Extended Cab Pickup 4-Door
2.9L l4 DOHC
2008 Isuzu i-370
LS Crew Cab Pickup 4-Door
LS Extended Cab Pickup 4-Door
3.7L l5 DOHC
2009 Chevrolet Colorado
LT Crew Cab Pickup 4-Door
LT Extended Cab Pickup 4-Door
LT Standard Cab Pickup 2-Door
WT Cab & Chassis 2-Door
WT Extended Cab Pickup 4-Door
WT Standard Cab Pickup 2-Door
2.9L l4 DOHC
3.7L l5 DOHC
5.3L V8 OHV
2009 GMC Canyon
SLE Crew Cab Pickup 4-Door
SLE Extended Cab Pickup 4-Door
SLE Standard Cab Pickup 2-Door
SLT Crew Cab Pickup 4-Door
SLT Extended Cab Pickup 4-Door
WT Cab & Chassis 2-Door
WT Extended Cab Pickup 4-Door
WT Standard Cab Pickup 2-Door
2.9L l4 DOHC
3.7L l5 DOHC
5.3L V8 OHV
2010 Chevrolet Colorado
LT Crew Cab Pickup 4-Door
LT Extended Cab Pickup 4-Door
LT Standard Cab Pickup 2-Door
WT Cab & Chassis 2-Door
WT Extended Cab Pickup 4-Door
WT Standard Cab Pickup 2-Door
2.9L l4 DOHC
3.7L l5 DOHC
5.3L V8 OHV
2010 GMC Canyon
SLE Crew Cab Pickup 4-Door
SLE Extended Cab Pickup 4-Door
SLE Standard Cab Pickup 2-Door
SLT Crew Cab Pickup 4-Door
SLT Extended Cab Pickup 4-Door
WT Cab & Chassis 2-Door
WT Extended Cab Pickup 4-Door
WT Standard Cab Pickup 2-Door
2.9L l4 DOHC
3.7L l5 DOHC
5.3L V8 OHV
2010 Hummer H3T
Alpha Crew Cab Pickup 4-Door
Base Crew Cab Pickup 4-Door
5.3L V8 FLEX OHV
5.3L V8 OHV
3.7L l5 DOHC
2011 Chevrolet Colorado
LT Crew Cab Pickup 4-Door
LT Extended Cab Pickup 4-Door
LT Standard Cab Pickup 2-Door
WT Cab & Chassis 2-Door
WT Extended Cab Pickup 4-Door
WT Standard Cab Pickup 2-Door
2.9L l4 DOHC
3.7L l5 DOHC
5.3L V8 OHV
2011 GMC Canyon
SLE Crew Cab Pickup 4-Door
SLE Extended Cab Pickup 4-Door
SLE Standard Cab Pickup 2-Door
SLT Crew Cab Pickup 4-Door
SLT Extended Cab Pickup 4-Door
WT Cab & Chassis 2-Door
WT Extended Cab Pickup 4-Door
WT Standard Cab Pickup 2-Door
2.9L l4 DOHC
3.7L l5 DOHC
5.3L V8 OHV
2012 Chevrolet Colorado
LT Crew Cab Pickup 4-Door
LT Extended Cab Pickup 4-Door
LT Standard Cab Pickup 2-Door
WT Cab & Chassis 2-Door
WT Extended Cab Pickup 4-Door
WT Standard Cab Pickup 2-Door
2.9L l4 DOHC
3.7L l5 DOHC
5.3L V8 OHV
2012 GMC Canyon
SLE Crew Cab Pickup 4-Door
SLE Extended Cab Pickup 4-Door
SLE Standard Cab Pickup 2-Door
SLT Crew Cab Pickup 4-Door
SLT Extended Cab Pickup 4-Door
WT Cab & Chassis 2-Door
WT Extended Cab Pickup 4-Door
WT Standard Cab Pickup 2-Door
2.9L l4 DOHC
3.7L l5 DOHC
5.3L V8 OHV
Warranty: 6 Month
Returns Accepted: Yes
Item must be returned within: 30 Days
Refund will be given as: Money Back
Return shipping will be paid by: Seller