THROTTLE BODY VALVE FITS 02-03 EXPLORER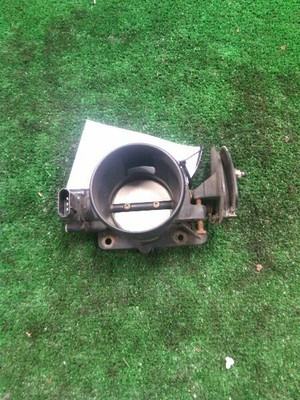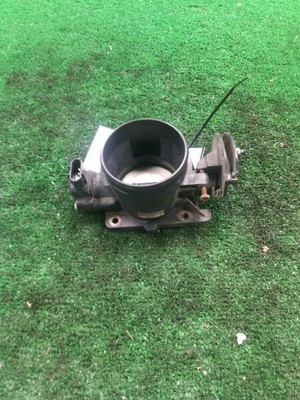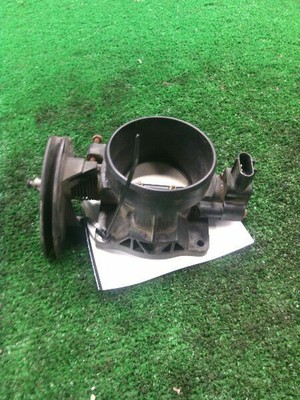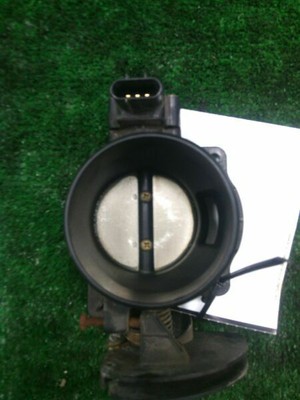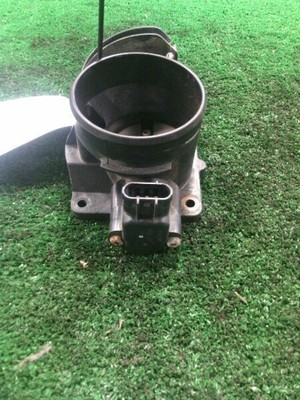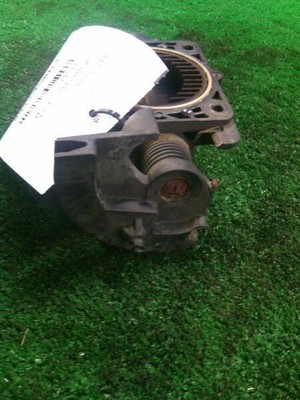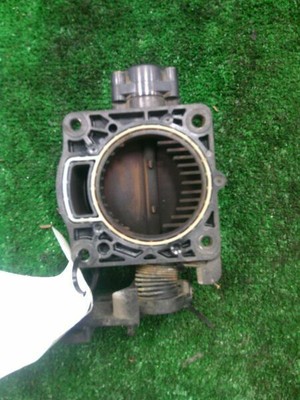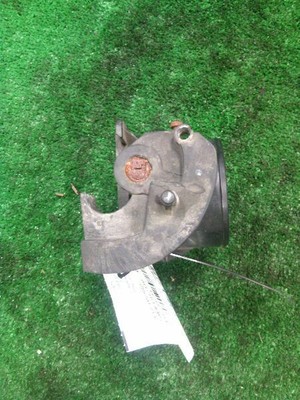 Part number 1L2U9E926DB is available for purchase online. To purchase the part or to get additional information about the part before you purchase it, click on the View More Details button.
Item #:

PR-254272361042

Ships From:

Rockford, Illinois
Price:

$44.98
Returns Accepted: Returns Accepted.
Item must be returned within: 60 Days.
Refund will be given as: Money Back.
Return policy details: .
Return shipping will be paid by: Buyer.
Conditions & Options: 4.0L.
Genuine OEM: Yes.
Interchange Part Number: 337-05382.
Designation: Used.
PartNumber: 337.
Mileage: 153000.
Model: EXPLORER.
Make: FORD TRUCK.
Year: 2002.
Stock #: BB2116.
Brand: FORD TRUCK.
MPN: 1L2U9E926DB.
Manufacturer Part Number: 1L2U9E926DB.
GTIN: Does not apply.
Inventory ID: 840564.
VIN #: 1FMZU72E02UA26389.
    THROTTLE BODY VALVE FITS 02-03 EXPLORER 840564 NOTES Description 4.0L Donor Vehicle Model: EXPLORER Year: 2002 Mileage: 153000 (0 = not available or unknown) Stock Number: BB2116 Advance Compatibility PLEASE BASE YOUR PURCHASE ON THE ADVANCE VEHICLE COMPATIBILITY BELOW: EXPLORER 02-03 Throttle Valve Assembly; 4 Dr, exc. Sport Trac; 6-245 (4.0L), (ID 1L2U-9E926-DB) MOUNTAINEER 02-03 Throttle Valve Assembly; 6-245 (4.0L), (ID 1L2U-9E926-DB) IF YOU ARE NOT SURE IF THE PART WILL FIT YOUR VEHICLE, PLEASE CONTACT US AND WE CAN LOOK IT UP FOR YOU.  The 6 month warranty starts when you take possession of the part.  No labor warranty is provided.            In the event a part sold with a warranty fails to operate within the warranty period we will replace the part(s) with a functionally equivalent part or refund the part purchase price, at our option.  No refund on deposits or unwanted special order parts or special "cut" items.            We offer a 60 day return policy on all of our parts.  If you end up not needing the part, you can return it within 60 days of your purchase date.  Buyer must pay shipping cost back to seller.  Please ship the item back to Rockford Auto Parts, 1023 Seminary St., Rockford, IL 61104. All of our parts are OEM parts so they are not new parts.  We sell only recycled automotive parts.  If you are adding this part to your vehicle, this listing does not include the extra parts you will need to install this part.  OEM parts are for replacing and not adding.  If you purchased the part to add to your vehicle and you end up not needing it, the buyer is require to pay the return shipping.  We make every effort to take the actual photo of the part you will receive.  If we do not have a photo of the actual part, we will provide you will the photo of the vehicle that the part was taken out of.  If you need more photos of the actual, please let us know and we will take more photos for you. Shipping Notes About Us Help Rockford Auto Parts ships to US addresses within the 48 states via Fedex ground, USPS, UPS ground and SpeeDee Delivery Service. For any freight shipment going to a residential address or commercial address without a forklift, there will be an additional $75 in shipping fees. No Alaska, Hawaii, Puerto Rico, APO, FPO or PO Box please.  No International shipping available. Pick up at our facilities is available. Please email us prior to your purchase to arrange pick up.  We do require the customer to pickup the part within 3 business days after payment.  Our handling time on most parts is 1 business day.  Handling time for freight shipments is 3 business days.  Please allow 1 to 10 business days for delivery.  Most areas in the US are within 5 days. No expedited shipping is available. If you have a question about a part please contact us BEFORE purchasing. We will answer all messages within 1 business day. If we are unable to answer your questions before the listing ends the item will be re-listed again soon for you to purchase. How to determine which side of the vehicle - It is based on when you are sitting in the vehicle.  So, left side of the vehicle or LH stands for the driver side of the vehicle.  The right side of the vehicle or RH stands for the passenger side of the vehicle.  If you are looking at an engine mount or transmission mount that says left or right, we considered the left as the front and right as the rear.  If you have any questions, please message us! Listing Abbreviations: AT = Automatic Transmission MT = Manual Transmission NIQ = Normal ware for age of part If the miles are 0, then the miles are unknown.   We do our best to verify the mileage on every vehicle.   Sometimes we receive a vehicle without a key so we take the mileage from the insurance company, the carfax or the oil sticker.   The miles are not always 100% correct.   We never include the bolts/hardware unless noted.   Pre-owned parts will contain rust. Sensors and motors left on parts are for convenince only.   We do not guarantee any sensors or motors unless noted.   You will need to replace the sensors or motors before installation.   Please send us a message if you have any questions. Shipping Notes Rockford Auto Parts ships to US addresses within the 48 states via Fedex ground, USPS, UPS ground and SpeeDee Delivery Service. For any freight shipment going to a residential address or commercial address without a forklift, there will be an additional $75 in shipping fees. No Alaska, Hawaii, Puerto Rico, APO, FPO or PO Box please.  No International shipping available. Pick up at our facilities is available. Please email us prior to your purchase to arrange pick up.  We do require the customer to pickup the part within 3 business days after payment.  Our handling time on most parts is 1 business day.  Handling time for freight shipments is 3 business days.  Please allow 1 to 10 business days for delivery.  Most areas in the US are within 5 days. No expedited shipping is available. About Us If you have a question about a part please contact us BEFORE purchasing. We will answer all messages within 1 business day. If we are unable to answer your questions before the listing ends the item will be re-listed again soon for you to purchase. Help How to determine which side of the vehicle - It is based on when you are sitting in the vehicle.  So, left side of the vehicle or LH stands for the driver side of the vehicle.  The right side of the vehicle or RH stands for the passenger side of the vehicle.  If you are looking at an engine mount or transmission mount that says left or right, we considered the left as the front and right as the rear.  If you have any questions, please message us! Listing Abbreviations: AT = Automatic Transmission MT = Manual Transmission NIQ = Normal ware for age of part If the miles are 0, then the miles are unknown.   We do our best to verify the mileage on every vehicle.   Sometimes we receive a vehicle without a key so we take the mileage from the insurance company, the carfax or the oil sticker.   The miles are not always 100% correct.   We never include the bolts/hardware unless noted.   Pre-owned parts will contain rust. Sensors and motors left on parts are for convenince only.   We do not guarantee any sensors or motors unless noted.   You will need to replace the sensors or motors before installation.   Please send us a message if you have any questions. What's Included With Your Order Here is a short description of what will generally be included with your item. If you have any questions or would like to know more about what comes with your item, PLEASE ASK!! A/C Compressor: Includes the clutch/pulley assembly A/C Condenser: Sensors and hoses are not included ABS Units: Include the ATTACHED electronic module unless otherwise noted Alternator: Includes the pulley. Any brackets are not included Axle/CV shaft: Does not include the axle nut Blower Motor: Include the squirrel cage/fan blade Brain Box: Needs to be reprogrammed for your vehicle.   Purchase by the part number only.   Message us for more information. Bumper: Please contact us regarding what is included.   Grilles are not included. Caliper: Includes the bracket and slides. Slides are not covered under warranty.   Most calipers will have rust on them. Column Switch: Includes wiring (if applicable) up to the first point it can be unplugged Compact Spare: Includes tire. Please match tire size before purchase. Spares are measured by the wheel not the tire. Control Arm: Includes the ball joint and any bushings Coolant Overflow Bottle: Cap is included Cowl Vent Panel: Message us for more information, often sold as one side only Crossmembers: Ball joints and bushings are left on for convenience only.   We do not guarantee the bushings or the ball joints.   We suggest to replace both before installation. Differential Carrier: Does not include axles Doors: Front and rear doors do not include the trim panel.   Trim panel is left on for convenience only.   Actuator and regulator are left in for convenience only.   Door switches not included. Door Trim Panel: Includes handle and armrest. Does not include window/lock switches Driveshafts: If the U-Joints are replaceable, we suggest you to replace U-Joints before installation. Engine: Included for convenience unless otherwise noted. These parts are not covered under warranty: Intake manifold, fuel injectors, oil pan, sensors, water pump. Not included: Throttle body, Turbo, wiring harness, exhaust manifold (may be left on in certain cases) Exhaust Manifold: Does not include turbo where applicable Fan Assembly: Includes motors and blades. Fender: Liner is not included unless stated. Fuel Injectors: Fitment is for the injectors only.   Rail is left with injectors for convenience only.   Rail is not guaranteed to fit.   If you need the rail, please send us a message before shipping. Fuel Filler Door: Includes hinge. Does not include bolts/hardware Fuel Pump: Includes sending unit and any molded hoses that are non-removable Fuel Tank: Pump is not included with fuel tank. Headlight: Brackets are included unless otherwise noted. HID headlights include the bulbs and ballast unless noted Hood: Hinges are usually left on unless noted.   Latch is not included. Hub: Includes wheel studs Ignition Coil(s): Message us for more information Interior Rear View Mirror: Does not included bracket glued to windshield Jack: See part notes. If noted as assembly, it will include the lug wrench Luggage Rack: Does not included bolts or hardware.   Cross bars usually sold separate. Mass Airflow Sensor: Does not include housing unless pictured Power Steering Pump: Includes pulley and ATTACHED reservoir. Remote reservoirs and brackets will not be included Power Steering Gear: Includes pitman arm Rack and Pinion: We leave the tie rods on for convenience only.   We do not guarantee the tie rods or the ball joints.   We suggest to replace both parts before installation. Radio: Pay special attention to our fitment description. Often times radios are more than one piece and we sell them each separately.   Please purchase by the part number only. Seat Tracks: Includes motor unless noted.   The modules are not included. Speedometer: Not all vehicles store their miles on the speedometer.   Some store the miles on the computer.   So changing a speedometer may not show the same miles from the listing. Spindle/Knuckle: Does not include hub unless noted.   ABS sensor is left on for convenience only.   Must replace sensor before installation. Starter: Includes solenoid Stabilizer Bar: Does not include links or bushings Steering Wheel: Does not include switches, clock spring or air bag unless noted. Strut: Struts are left assembled and include top plate, spring, and dust boot (dust boots on used struts are rarely in perfect shape) Sunvisor: Does not include clip Taillight: Pay special attention to fitment as we list the trunk lid mounted taillights as well as the quarter panel mounted. Does not include bulbs Temperature Control: Includes all knobs, buttons, and sliders unless noted Throttle Body: Includes sensors but they are not covered under our warranty Transmission: Automatic transmissions include torque converters and sensors. Many newer transmissions require a relearn/programming procedure. Manual transmissions do not include any part of the clutch system. Transfer Case: Does not include electric shift motor unless noted Washer Reservoir/Bottle: Includes cap unless noted Wheel/Rim: Does not include center cap, tire, wheel cover, or lug nuts Window Regulator: Does not include motor unless noted (most are noted with motor) Wiper Motor: Does not include arms or transmission unless noted Wiper Transmission: Does not include motor or arms unless noted      
Part number 1L2U9E926DB is compatible with the following vehicles:
Year/Make/Model
Body & Trim
Engine
2002 Ford Explorer
Eddie Bauer Sport Utility 4-Door
Limited Sport Utility 4-Door
XLS Sport Utility 4-Door
XLT Sport Utility 4-Door
4.0L V6 FLEX SOHC
4.0L V6 SOHC
2002 Ford Explorer Sport Trac
XL Sport Utility 4-Door
4.0L V6 SOHC
2002 Mercury Mountaineer
Base Sport Utility 4-Door
4.0L V6 FLEX SOHC
4.0L V6 SOHC
2003 Ford Explorer
Eddie Bauer Sport Utility 4-Door
Limited Sport Utility 4-Door
XLS Sport Utility 4-Door
XLT Sport Utility 4-Door
4.0L V6 FLEX SOHC
4.0L V6 SOHC
2003 Ford Explorer Sport Trac
XLS Sport Utility 4-Door
XLT Sport Utility 4-Door
4.0L V6 SOHC
2003 Mercury Mountaineer
Base Sport Utility 4-Door
4.0L V6 FLEX SOHC