Throttle Body Throttle Valve Assembly 3.5L Fits 11-18 EDGE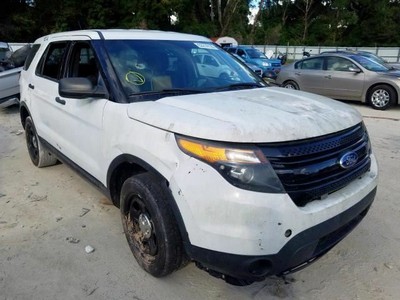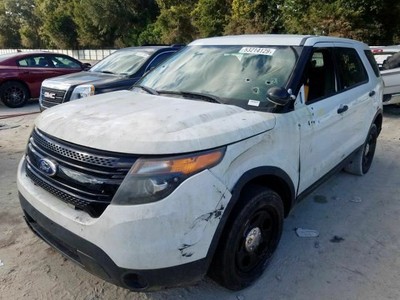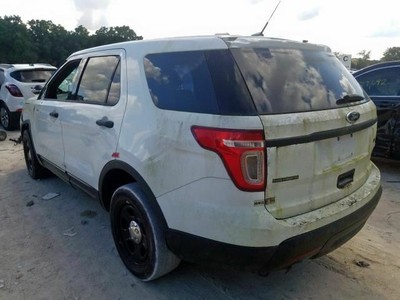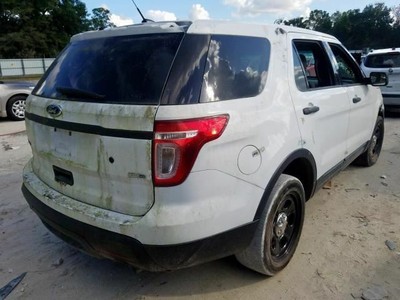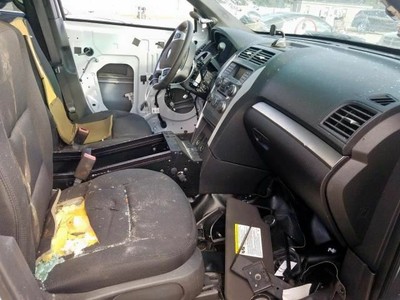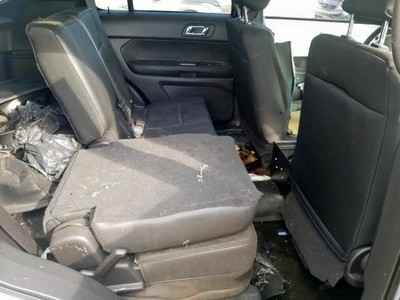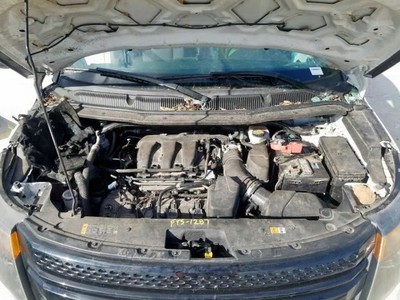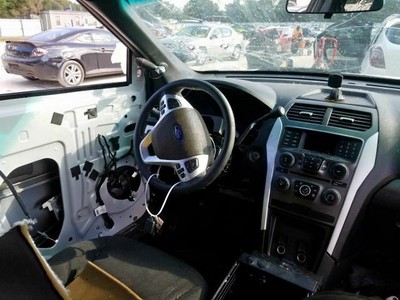 Item #:

PR-303390888719

Ships From:

Orlando, Florida
Price:

$40.00
Returns Accepted: Returns Accepted.
Item must be returned within: 30 Days.
Refund will be given as: Money back or replacement (buyer's choice).
Return policy details: .
Return shipping will be paid by: Seller.
Conditions & Options: 3.7L,AT,4x4.
Genuine OEM: Yes.
Interchange Part Number: 337-02235.
Designation: Used.
PartNumber: 337.
Mileage: 0.
Model: EXPLORER.
Make: FORD TRUCK.
Year: 2015.
Stock #: 698780.
Brand: FORD TRUCK.
MPN: Does Not Apply.
Manufacturer Part Number: Does Not Apply.
GTIN: Does not apply.
Inventory ID: 309075.
VIN #: 1FM5K8AR7FGC08495.
Throttle Body Throttle Valve Assembly 3.5L Fits 11-18 EDGE 309075 Donor Vehicle Model EXPLORER Year: 2015 Mileage: 0 Miles (0 = not available or unknow) Stock Number: 698780 Store Number: 1 Part Detail (see Help) Part Grade: Part Category: Y Part Placement: Notes: 3.7L,AT,4x4   This part will fit these makes and models with these options: EXPLORER 16-17 (throttle valve assembly); 3.7L TRANSIT 250 15-16 Throttle Valve Assembly; 3.7L LINCOLN CONTINENTAL 17 Throttle Valve Assembly; 3.7L MUSTANG 16-17 (throttle valve assembly); 3.7L EXPLORER 11 Throttle Valve Assembly; (3.5L) EXPLORER 13-15 Throttle Valve Assembly; 3.7L EXPLORER 18 (throttle valve assembly), 3.7L EDGE 11-14 Throttle Valve Assembly; 3.7L EDGE 18 (throttle valve assembly), 3.5L MKT 13-16 Throttle Valve Assembly; 3.7L MKX 17 (throttle valve assembly); 3.7L MKZ 13-16 Throttle Valve Assembly; 3.7L TRANSIT 150 15-16 Throttle Valve Assembly; 3.7L TRANSIT 250 17 (throttle valve assembly); 3.7L FORD F150 PICKUP 15-17 Throttle Valve Assembly; 3.5L, w/o turbo TRANSIT 350 15-16 Throttle Valve Assembly; 3.7L TRANSIT 350 17 (throttle valve assembly); 3.7L EXPLORER 12 Throttle Valve Assembly; 3.5L FLEX 17-18 (throttle valve assembly), (3.5L), w/o turbo MKX 11-15 Throttle Valve Assembly; (3.7L) EXPLORER 18 (throttle valve assembly), 3.5L, w/o turbo FLEX 13-16 Throttle Valve Assembly; (3.5L), w/o turbo TAURUS 13-16 Throttle Valve Assembly; 3.5L, w/o turbo MUSTANG 11-15 Throttle Valve Assembly; 3.7L MKS 13-16 Throttle Valve Assembly; 3.7L TAURUS 17-18 (throttle valve assembly); 3.7L EXPLORER 13-15 Throttle Valve Assembly; 3.5L, w/o turbo FORD F150 PICKUP 11-14 Throttle Valve Assembly; 3.7L MKX 16 Throttle Valve Assembly; 3.7L EXPLORER 16-17 (throttle valve assembly); 3.5L, w/o turbo TAURUS 13-16 Throttle Valve Assembly; 3.7L MKT 17-18 (throttle valve assembly), 3.7L EDGE 11-17 Throttle Valve Assembly; 3.5L TAURUS 17-18 (throttle valve assembly); 3.5L, w/o turbo TRANSIT 150 17 (throttle valve assembly); 3.7L About Us Shipping Guarantee & Returns Payment Help Contact Us Eco Green Auto Parts is a used car parts store, auto salvage and junkyard, recycled auto parts and used auto parts located in Orlando, Florida. We also carry aftermarket auto parts. Our goal is to have happy customers, and we will make your e-buying experience fast and easy!!   NOTE: Image(s) shown may be the vehicle from which the part was pulled, or a generic image representing typical stock, rather than the unique item being sold. Most parts we sell come with a 90-day money back guarantee unless otherwise stated. The 90 day period starts when you take possession of the part. No labor warranty is provided. In the event a part sold with a warranty fails to operate within the warranty period we will replace the part(s) with a functionally equivalent part or refund the part purchase price, at our option. No refund on deposits or unwanted special order parts or special "cut" items. FOR MORE DETAILS SEE OUR DESCRIPTION NOTES HERE https://www.ecogstore.com/description-notes
This part is compatible with the following vehicles:
Year/Make/Model
Body & Trim
Engine
2011 Ford Edge
Limited Sport Utility 4-Door
SE Sport Utility 4-Door
SEL Sport Utility 4-Door
Sport Sport Utility 4-Door
3.5L V6 DOHC
3.7L V6 DOHC
2011 Ford Explorer
Base Sport Utility 4-Door
Limited Sport Utility 4-Door
XLT Sport Utility 4-Door
3.5L V6 DOHC
2011 Ford F-150
XL Crew Cab Pickup 4-Door
XL Standard Cab Pickup 2-Door
3.7L V6 DOHC
2011 Ford Mustang
Base Convertible 2-Door
Base Coupe 2-Door
3.7L V6 DOHC
2011 Lincoln MKX
Base Sport Utility 4-Door
3.7L V6 DOHC
2012 Ford Edge
Limited Sport Utility 4-Door
SE Sport Utility 4-Door
SEL Sport Utility 4-Door
Sport Sport Utility 4-Door
3.5L V6 DOHC
3.7L V6 DOHC
2012 Ford Explorer
Base Sport Utility 4-Door
Limited Sport Utility 4-Door
XLT Sport Utility 4-Door
3.5L V6 DOHC
2012 Ford F-150
XL Crew Cab Pickup 4-Door
XL Standard Cab Pickup 2-Door
3.7L V6 DOHC
2012 Ford Mustang
Base Convertible 2-Door
Base Coupe 2-Door
3.7L V6 DOHC
2012 Lincoln MKX
Base Sport Utility 4-Door
3.7L V6 DOHC
2013 Ford Edge
Limited Sport Utility 4-Door
SE Sport Utility 4-Door
SEL Sport Utility 4-Door
Sport Sport Utility 4-Door
3.5L V6 DOHC
3.7L V6 DOHC
2013 Ford Explorer
Base Sport Utility 4-Door
Limited Sport Utility 4-Door
XLT Sport Utility 4-Door
3.5L V6 DOHC
2013 Ford F-150
XL Crew Cab Pickup 4-Door
XL Standard Cab Pickup 2-Door
3.7L V6 DOHC
2013 Ford Flex
Limited Sport Utility 4-Door
SE Sport Utility 4-Door
SEL Sport Utility 4-Door
3.5L V6 DOHC
2013 Ford Mustang
Base Convertible 2-Door
Base Coupe 2-Door
3.7L V6 DOHC
2013 Ford Police Interceptor Sedan
Base Sedan 4-Door
3.5L V6 DOHC
2013 Ford Taurus
Limited Sedan 4-Door
SE Sedan 4-Door
SEL Sedan 4-Door
3.5L V6 DOHC
2013 Lincoln MKS
Base Sedan 4-Door
3.7L V6 DOHC
2013 Lincoln MKT
Base Sport Utility 4-Door
3.7L V6 DOHC
2013 Lincoln MKX
Base Sport Utility 4-Door
3.7L V6 DOHC
2013 Lincoln MKZ
Base Sedan 4-Door
3.7L V6 DOHC
2014 Ford Edge
Limited Sport Utility 4-Door
SE Sport Utility 4-Door
SEL Sport Utility 4-Door
Sport Sport Utility 4-Door
3.5L V6 DOHC
3.7L V6 DOHC
2014 Ford Explorer
Base Sport Utility 4-Door
Limited Sport Utility 4-Door
XLT Sport Utility 4-Door
3.5L V6 DOHC
2014 Ford F-150
STX Crew Cab Pickup 4-Door
STX Extended Cab Pickup 4-Door
STX Standard Cab Pickup 2-Door
XL Crew Cab Pickup 4-Door
XL Extended Cab Pickup 4-Door
XL Standard Cab Pickup 2-Door
XLT Crew Cab Pickup 4-Door
XLT Extended Cab Pickup 4-Door
XLT Standard Cab Pickup 2-Door
3.7L V6 CNG DOHC
3.7L V6 LPG DOHC
3.7L V6 DOHC
2014 Ford Flex
Limited Sport Utility 4-Door
SE Sport Utility 4-Door
SEL Sport Utility 4-Door
3.5L V6 DOHC
2014 Ford Mustang
Base Convertible 2-Door
Base Coupe 2-Door
3.7L V6 DOHC
2014 Ford Police Interceptor Sedan
Base Sedan 4-Door
3.5L V6 DOHC
2014 Ford Taurus
Limited Sedan 4-Door
SE Sedan 4-Door
SEL Sedan 4-Door
3.5L V6 DOHC
2014 Lincoln MKS
Base Sedan 4-Door
3.7L V6 DOHC
2014 Lincoln MKT
Base Sport Utility 4-Door
3.7L V6 DOHC
2014 Lincoln MKX
Base Sport Utility 4-Door
3.7L V6 DOHC
2014 Lincoln MKZ
Base Sedan 4-Door
3.7L V6 DOHC
2015 Ford Edge
SE Sport Utility 4-Door
SEL Sport Utility 4-Door
Titanium Sport Utility 4-Door
3.5L V6 DOHC
2015 Ford Explorer
Base Sport Utility 4-Door
Limited Sport Utility 4-Door
XLT Sport Utility 4-Door
3.5L V6 DOHC
2015 Ford F-150
XL Crew Cab Pickup 4-Door
XL Extended Cab Pickup 4-Door
XL Standard Cab Pickup 2-Door
XLT Crew Cab Pickup 4-Door
XLT Extended Cab Pickup 4-Door
XLT Standard Cab Pickup 2-Door
3.5L V6 FLEX DOHC
3.5L V6 DOHC
2015 Ford Flex
Limited Sport Utility 4-Door
SE Sport Utility 4-Door
SEL Sport Utility 4-Door
3.5L V6 DOHC
2015 Ford Mustang
V6 Convertible 2-Door
V6 Coupe 2-Door
3.7L V6 DOHC
2015 Ford Police Interceptor Sedan
Base Sedan 4-Door
3.5L V6 FLEX DOHC
3.5L V6 DOHC
2015 Ford Taurus
Limited Sedan 4-Door
SE Sedan 4-Door
SEL Sedan 4-Door
3.5L V6 FLEX DOHC
3.5L V6 DOHC
2015 Ford Transit-150
Base Standard Cargo Van 3-Door
Base Standard Cargo Van 4-Door
XL Standard Passenger Van 3-Door
XLT Standard Passenger Van 3-Door
3.7L V6 CNG DOHC
3.7L V6 FLEX DOHC
3.7L V6 LPG DOHC
2015 Ford Transit-250
Base Cab & Chassis 2-Door
Base Cutaway Van 2-Door
Base Extended Cargo Van 3-Door
Base Extended Cargo Van 4-Door
Base Standard Cargo Van 3-Door
Base Standard Cargo Van 4-Door
3.7L V6 CNG DOHC
3.7L V6 FLEX DOHC
3.7L V6 LPG DOHC
2015 Ford Transit-350
Base Cab & Chassis 2-Door
Base Cutaway Van 2-Door
Base Extended Cargo Van 3-Door
Base Extended Cargo Van 4-Door
Base Standard Cargo Van 3-Door
Base Standard Cargo Van 4-Door
XL Standard Passenger Van 3-Door
XLT Standard Passenger Van 3-Door
3.7L V6 CNG DOHC
3.7L V6 FLEX DOHC
3.7L V6 LPG DOHC
2015 Ford Transit-350 HD
Base Cab & Chassis 2-Door
Base Cutaway Van 2-Door
Base Extended Cargo Van 3-Door
Base Extended Cargo Van 4-Door
XL Extended Passenger Van 3-Door
XLT Extended Passenger Van 3-Door
3.7L V6 CNG DOHC
3.7L V6 FLEX DOHC
3.7L V6 LPG DOHC
2015 Lincoln MKS
Base Sedan 4-Door
3.7L V6 DOHC
2015 Lincoln MKT
Base Sport Utility 4-Door
3.7L V6 DOHC
2015 Lincoln MKX
Base Sport Utility 4-Door
3.7L V6 DOHC
2015 Lincoln MKZ
Base Sedan 4-Door
Black Label Sedan 4-Door
3.7L V6 DOHC
2016 Ford Edge
SEL Sport Utility 4-Door
Titanium Sport Utility 4-Door
3.5L V6 DOHC
2016 Ford Explorer
Base Sport Utility 4-Door
Limited Sport Utility 4-Door
XLT Sport Utility 4-Door
3.5L V6 DOHC
2016 Ford F-150
XL Crew Cab Pickup 4-Door
XL Extended Cab Pickup 4-Door
XL Standard Cab Pickup 2-Door
XLT Crew Cab Pickup 4-Door
XLT Extended Cab Pickup 4-Door
XLT Standard Cab Pickup 2-Door
3.5L V6 FLEX DOHC
3.5L V6
2016 Ford Flex
Limited Sport Utility 4-Door
SE Sport Utility 4-Door
SEL Sport Utility 4-Door
3.5L V6 DOHC
2016 Ford Mustang
V6 Convertible 2-Door
V6 Coupe 2-Door
3.7L V6 DOHC
2016 Ford Police Interceptor Sedan
Base Sedan 4-Door
3.5L V6 FLEX DOHC
3.5L V6 DOHC
2016 Ford Taurus
Limited Sedan 4-Door
SE Sedan 4-Door
SEL Sedan 4-Door
3.5L V6 FLEX DOHC
3.5L V6 DOHC
2016 Ford Transit-150
Base Standard Cargo Van 3-Door
Base Standard Cargo Van 4-Door
XL Standard Passenger Van 3-Door
XLT Standard Passenger Van 3-Door
3.7L V6 CNG DOHC
3.7L V6 FLEX DOHC
3.7L V6 LPG DOHC
2016 Ford Transit-250
Base Cab & Chassis 2-Door
Base Cutaway Van 2-Door
Base Extended Cargo Van 3-Door
Base Extended Cargo Van 4-Door
Base Standard Cargo Van 3-Door
Base Standard Cargo Van 4-Door
3.7L V6 CNG DOHC
3.7L V6 FLEX DOHC
3.7L V6 LPG DOHC
2016 Ford Transit-350
Base Cab & Chassis 2-Door
Base Cutaway Van 2-Door
Base Extended Cargo Van 3-Door
Base Extended Cargo Van 4-Door
Base Standard Cargo Van 3-Door
Base Standard Cargo Van 4-Door
XL Standard Passenger Van 3-Door
XLT Standard Passenger Van 3-Door
3.7L V6 CNG DOHC
3.7L V6 FLEX DOHC
3.7L V6 LPG DOHC
2016 Ford Transit-350 HD
Base Cab & Chassis 2-Door
Base Cutaway Van 2-Door
Base Extended Cargo Van 3-Door
Base Extended Cargo Van 4-Door
XL Extended Passenger Van 3-Door
XLT Extended Passenger Van 3-Door
3.7L V6 CNG DOHC
3.7L V6 FLEX DOHC
3.7L V6 LPG DOHC
2016 Lincoln MKS
Base Sedan 4-Door
3.7L V6 DOHC
2016 Lincoln MKT
Base Sport Utility 4-Door
3.7L V6 DOHC
2016 Lincoln MKX
Black Label Sport Utility 4-Door
Premiere Sport Utility 4-Door
Reserve Sport Utility 4-Door
Select Sport Utility 4-Door
3.7L V6 DOHC
2016 Lincoln MKZ
Base Sedan 4-Door
Black Label Sedan 4-Door
3.7L V6 DOHC
2017 Ford Explorer
Base Sport Utility 4-Door
Limited Sport Utility 4-Door
XLT Sport Utility 4-Door
3.5L V6 DOHC
2017 Ford Mustang
V6 Convertible 2-Door
V6 Coupe 2-Door
3.7L V6 DOHC
2017 Ford Police Interceptor Utility
Base Sport Utility 4-Door
3.7L V6 FLEX DOHC
2017 Ford Transit-250
Base Standard Cargo Van 3-Door
3.7L V6 LPG DOHC