Speedometer Cluster Fits 1991 CHEVROLET 1500 PICKUP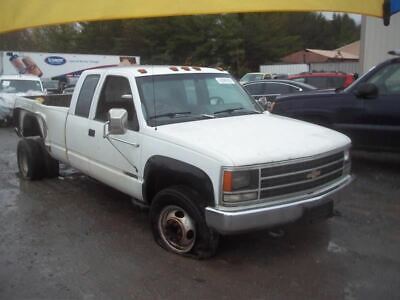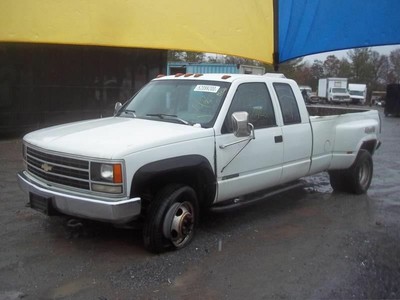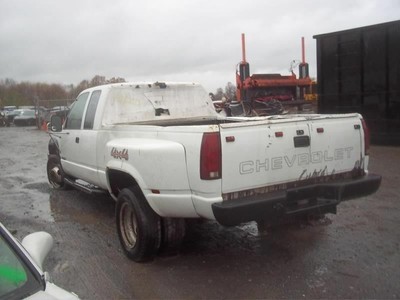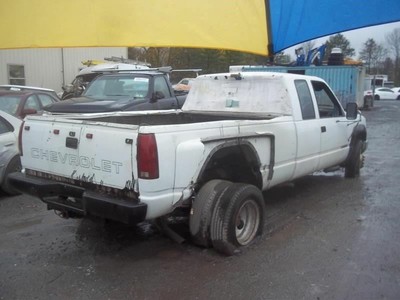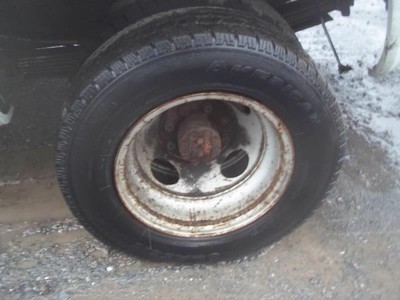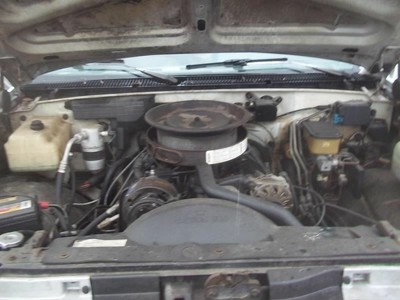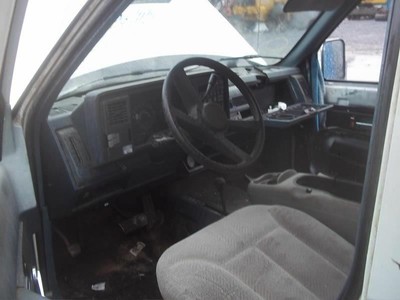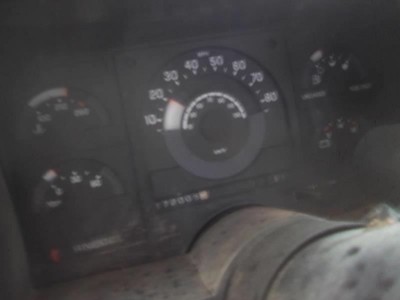 Item #:

PR-184535200310

Ships From:

Taneytown, Maryland
Powered by


Price:

$110.00
This is a used genuine OEM part from a 1991 Chevrolet Truck Tchev3500 with VIN number 2GCHK39NXM1213464.
Interchange Part Number: 257-01591
Genuine OEM Part: Yes
Important Vehicle Attributes: 7.4,AT,4x4,DRW,no tach
Mileage: 172000
We do not guarantee to match color per photos shown, we ship the best we have at time of sale! We do not guarantee bearings, bushings, seals ect. Questions please ask prior to purchase! Steering wheels are not included, plastics and keys are not guaranteed with column.      We do not guarantee bushings, bearings, seals, ball joints, boots etc.      We do not guarantee to match , miles (on engines, transmissions, speedometers ect.   We ship the best we have at time of sale. We ship the best we have at time of sale unless other arrangements are made prior to shipping.      We do not guarantee internal parts of doors such as regulator, switches, lock actuators, interior panels,   we do try to make sure all this is left in or on the door however we do not guarantee the parts to be same as yours or in working order.   Side View Mirrors are NOT part of the door they are sold seperate.   We are selling the door only , we sell regulators and such seperately that we do  warranty, those left in doors when shipped are not the (Door) therefor not warrantied as part of the Door that is purchased.      We do not include steering wheel with column, we do not guarantee keys or plastics to be with columns.      We do not provide return shipping if the item has been ordered incorrectly.      If the part is damaged and /or malfunctioning we reserve the right to replace or refund at our discretion upon inspection of the original part.        All our parts have 30 day warranty period starting the day you receive. --> SHIPPING NOTES ABOUT US HELP We use UPS ground as well as USPS shipping for small parts. Tracking numbers are uploaded when invoice is printed.   Freight parts are shipped FREE to Commercial addresses only!   Residential and lift gate services are available at the buyers request , with additional charges being paid by the buyer.   We are glad to give you the discounted rate we receive and send an invoice for those additional charges or you may secure your own type of transportation and we will provide you with weight and measurements of the item. Core Charge. Core is an acronym for 'Cash On Return'. A core charge is sometimes applied to rebuildable parts such as engines or alternators that can be redeemed for a portion of their original price. If the part you are purchasing has a core charge applied, it will be noted in the description.   Parts Grading. A standard code system is used to communicate the condition and quality of a part between automotive recyclers, automotive repair shops, and insurers. Knowing how these codes are used will help you understand whether the part meets your expectations before you buy it and what you can expect from the part when you receive it. We ship the best used auto part we have at time of any sale. We sell used auto parts so they are never going to be perfect, however we do try to ship the best we have at time of sale, and if there are problems we will contact buyer prior to shipping. We do not knowingly ship any broken or damaged parts!   A Grade - The highest quality part. It is of low miles and/or exceptional condition for its age. B Grade - The second level quality part. It is of average miles and normal condition for its age. C Grade - The third level quality part. It has high miles and/or light damage. No Grade - A part that has not yet been graded.
This part is compatible with the following vehicles:
Year/Make/Model
Body & Trim
Engine
1991 Chevrolet C1500
Cheyenne Extended Cab Pickup 2-Door
Cheyenne Standard Cab Pickup 2-Door
Scottsdale Extended Cab Pickup 2-Door
Scottsdale Standard Cab Pickup 2-Door
Silverado Extended Cab Pickup 2-Door
Silverado Standard Cab Pickup 2-Door
WT Standard Cab Pickup 2-Door
5.0L V8 OHV
5.7L V8 OHV
7.4L V8 OHV
4.3L V6 OHV
1991 Chevrolet C2500
Cheyenne Cab & Chassis 2-Door
Cheyenne Extended Cab Pickup 2-Door
Cheyenne Standard Cab Pickup 2-Door
Scottsdale Cab & Chassis 2-Door
Scottsdale Extended Cab Pickup 2-Door
Scottsdale Standard Cab Pickup 2-Door
Silverado Cab & Chassis 2-Door
Silverado Extended Cab Pickup 2-Door
Silverado Standard Cab Pickup 2-Door
5.0L V8 OHV
5.7L V8 OHV
7.4L V8 OHV
4.3L V6 OHV
1991 Chevrolet C3500
Cheyenne Cab & Chassis 2-Door
Cheyenne Extended Cab Pickup 2-Door
Cheyenne Standard Cab Pickup 2-Door
Scottsdale Cab & Chassis 2-Door
Scottsdale Extended Cab Pickup 2-Door
Scottsdale Standard Cab Pickup 2-Door
Silverado Cab & Chassis 2-Door
Silverado Extended Cab Pickup 2-Door
Silverado Standard Cab Pickup 2-Door
5.7L V8 OHV
7.4L V8 OHV
1991 Chevrolet K1500
Cheyenne Extended Cab Pickup 2-Door
Cheyenne Standard Cab Pickup 2-Door
Scottsdale Extended Cab Pickup 2-Door
Scottsdale Standard Cab Pickup 2-Door
Silverado Extended Cab Pickup 2-Door
Silverado Standard Cab Pickup 2-Door
Sport Standard Cab Pickup 2-Door
WT Standard Cab Pickup 2-Door
4.3L V6 OHV
5.0L V8 OHV
5.7L V8 OHV
1991 Chevrolet K2500
Cheyenne Cab & Chassis 2-Door
Cheyenne Extended Cab Pickup 2-Door
Cheyenne Standard Cab Pickup 2-Door
Scottsdale Cab & Chassis 2-Door
Scottsdale Extended Cab Pickup 2-Door
Scottsdale Standard Cab Pickup 2-Door
Silverado Cab & Chassis 2-Door
Silverado Extended Cab Pickup 2-Door
Silverado Standard Cab Pickup 2-Door
5.0L V8 OHV
5.7L V8 OHV
7.4L V8 OHV
4.3L V6 OHV
1991 Chevrolet K3500
Cheyenne Cab & Chassis 2-Door
Cheyenne Extended Cab Pickup 2-Door
Cheyenne Standard Cab Pickup 2-Door
Scottsdale Cab & Chassis 2-Door
Scottsdale Extended Cab Pickup 2-Door
Scottsdale Standard Cab Pickup 2-Door
Silverado Cab & Chassis 2-Door
Silverado Extended Cab Pickup 2-Door
Silverado Standard Cab Pickup 2-Door
5.7L V8 OHV
7.4L V8 OHV
1991 Chevrolet R3500
Cheyenne Cab & Chassis 4-Door
Cheyenne Crew Cab Pickup 4-Door
Silverado Cab & Chassis 4-Door
Silverado Crew Cab Pickup 4-Door
5.7L V8 OHV
7.4L V8 OHV
1991 Chevrolet V3500
Cheyenne Crew Cab Pickup 4-Door
Silverado Crew Cab Pickup 4-Door
5.7L V8 OHV
7.4L V8 OHV
1991 GMC C1500
Sierra Extended Cab Pickup 2-Door
Sierra SLE Extended Cab Pickup 2-Door
Sierra SLE Standard Cab Pickup 2-Door
Sierra SLX Extended Cab Pickup 2-Door
Sierra SLX Standard Cab Pickup 2-Door
Sierra Standard Cab Pickup 2-Door
4.3L V6 OHV
5.0L V8 OHV
5.7L V8 OHV
1991 GMC C2500
Sierra Cab & Chassis 2-Door
Sierra Extended Cab Pickup 2-Door
Sierra SLE Cab & Chassis 2-Door
Sierra SLE Extended Cab Pickup 2-Door
Sierra SLE Standard Cab Pickup 2-Door
Sierra SLX Cab & Chassis 2-Door
Sierra SLX Extended Cab Pickup 2-Door
Sierra SLX Standard Cab Pickup 2-Door
Sierra Standard Cab Pickup 2-Door
4.3L V6 OHV
5.0L V8 OHV
5.7L V8 OHV
7.4L V8 OHV
1991 GMC C3500
Sierra Cab & Chassis 2-Door
Sierra Extended Cab Pickup 2-Door
Sierra SLE Cab & Chassis 2-Door
Sierra SLE Extended Cab Pickup 2-Door
Sierra SLE Standard Cab Pickup 2-Door
Sierra SLX Cab & Chassis 2-Door
Sierra SLX Extended Cab Pickup 2-Door
Sierra SLX Standard Cab Pickup 2-Door
Sierra Standard Cab Pickup 2-Door
5.7L V8 OHV
7.4L V8 OHV
1991 GMC K1500
Sierra Extended Cab Pickup 2-Door
Sierra SLE Extended Cab Pickup 2-Door
Sierra SLE Standard Cab Pickup 2-Door
Sierra SLX Extended Cab Pickup 2-Door
Sierra SLX Standard Cab Pickup 2-Door
Sierra Standard Cab Pickup 2-Door
4.3L V6 OHV
5.0L V8 OHV
5.7L V8 OHV
1991 GMC K2500
Sierra Cab & Chassis 2-Door
Sierra Extended Cab Pickup 2-Door
Sierra SLE Cab & Chassis 2-Door
Sierra SLE Extended Cab Pickup 2-Door
Sierra SLE Standard Cab Pickup 2-Door
Sierra SLX Cab & Chassis 2-Door
Sierra SLX Extended Cab Pickup 2-Door
Sierra SLX Standard Cab Pickup 2-Door
Sierra Standard Cab Pickup 2-Door
4.3L V6 OHV
5.0L V8 OHV
5.7L V8 OHV
7.4L V8 OHV
1991 GMC K3500
Sierra Cab & Chassis 2-Door
Sierra Extended Cab Pickup 2-Door
Sierra SLE Cab & Chassis 2-Door
Sierra SLE Extended Cab Pickup 2-Door
Sierra SLE Standard Cab Pickup 2-Door
Sierra SLX Cab & Chassis 2-Door
Sierra SLX Extended Cab Pickup 2-Door
Sierra SLX Standard Cab Pickup 2-Door
Sierra Standard Cab Pickup 2-Door
5.7L V8 OHV
7.4L V8 OHV
1991 GMC R3500
Base Cab & Chassis 4-Door
Base Crew Cab Pickup 4-Door
SLE Cab & Chassis 4-Door
SLE Crew Cab Pickup 4-Door
5.7L V8 OHV
7.4L V8 OHV
1991 GMC V3500
Base Crew Cab Pickup 4-Door
SLE Crew Cab Pickup 4-Door
5.7L V8 OHV
7.4L V8 OHV
Returns Accepted: Yes
Item must be returned within: 30 Days
Refund will be given as: Money Back
Return shipping will be paid by: Buyer