RZR 800 Engine Radiator Overflow Tank From 2010 Polaris #52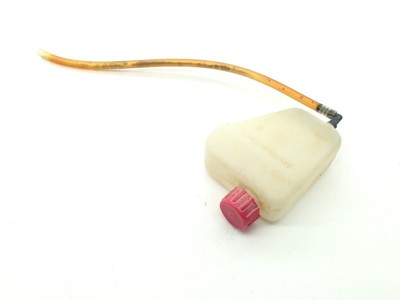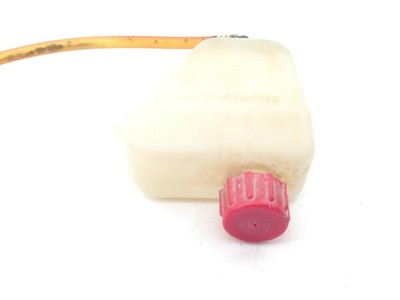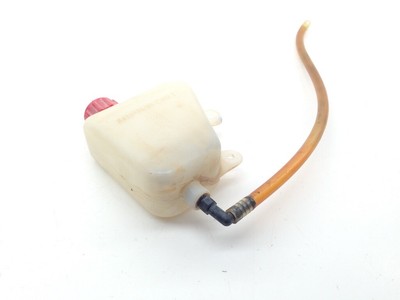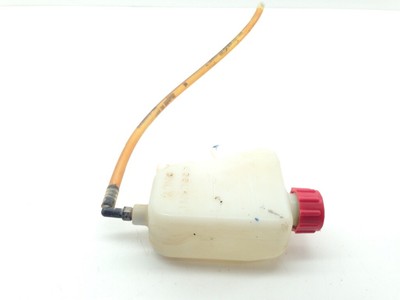 This part is no longer available for purchase.
It might be out of stock, or no longer available to purchase online. Find similar used parts online using the search box, or place a part request and let our network of trusted sellers find the part for you.
Custom Bundle: NO.
STOCKNUMBER: 1908.
Manufacturer Part Number: Does Not Apply.
Brand: Polaris.
California Prop 65 Warning: "WARNING: This product contains chemicals known to the State of California to cause cancer and/or reproductive harm, and birth defects or other reproductive harm. for more information: www.P65Warnings.ca.gov".
Warranty: 30 Days.
Part: Engine Radiator Overflow Tank.
Location: 04B05A02.
Make: Polaris.
SKU: 173073.
Year: 2010.
Model: RZR 800.
Returns Accepted: Returns Accepted.
Item must be returned within: 30 Days.
Refund will be given as: Money back or replacement (buyer's choice).
Return policy details: .
Return shipping will be paid by: Seller.
This listing is for a USED Engine Radiator Overflow Tank we removed from a 2010 RZR 800. Domestic Shipping Free and Flat Rate Shipping is limited to lower 48 States only. Orders paid by 2:00 PM EST Monday-Friday ship same day. We ship Mon-Fri excluding Holidays. We use FedEx, UPS, and USPS. Which shipping method is used for your order is at our discretion. If you have a physical address and a PO box please provide both. Please make sure your address is correct before checkout. Our shipping process is automated and we may not be able to change the address or cancel an order once payment is completed. Hawaii, Alaska, Puerto Rico and APO addresses must contact us prior to purchasing item for a shipping quote first. Shipping fees to APO, AK, PR and HI will be calculated individually and added to customer invoice prior to paying for the item. Pirate MX Powersports is not responsible for taxes and duties which may be due on your shipment. Please note that all prices are in U.S. Dollars. Wear items such as bearing, light bulbs, bushings, etc.. are not guaranteed and may or may not need replaced. They may be included with the part free of charge. Unless stated otherwise in the description all parts listed are USED and therefore are sold in "AS IS" condition with "NO WARRANTY" of any kind. This release is for any and all liability for personal injuries (including death) and property losses or damage occasioned by, or in connection with the use of parts purchased from the above mentioned seller. If there's an issue with your part please let us know. We deal with a high volume of used parts and we make every effort to describe the parts as accurately as possible. However we are human and while it does not happen often we do occasionally miss something. If there's an issue with your part please let us know. WARNING: This product contains chemicals known to the State of California to cause cancer and/or reproductive harm, and birth defects or other reproductive harm. for more information: www.P65Warnings.ca.gov
Part number Does Not Apply is compatible with the following vehicles:
| Year/Make/Model | Body & Trim | Engine |
| --- | --- | --- |
| 2007 Polaris Ranger 500 | | |
| 2007 Polaris Ranger 700 | | |
| 2007 Polaris Ranger XP 700 | | |
| 2007 Polaris Sportsman 700 | | |
| 2007 Polaris Sportsman 800 | | |
| 2007 Polaris Sportsman X2 500 | | |
| 2008 Polaris RZR 800 | | |
| 2008 Polaris Ranger 500 | | |
| 2008 Polaris Ranger 700 | | |
| 2008 Polaris Ranger Crew 700 | | |
| 2008 Polaris Ranger XP 700 | | |
| 2008 Polaris Sportsman 400 | | |
| 2008 Polaris Sportsman 500 | | |
| 2008 Polaris Sportsman 800 | | |
| 2008 Polaris Sportsman X2 500 | | |
| 2008 Polaris Sportsman X2 700 | | |
| 2008 Polaris Sportsman X2 800 | | |
| 2009 Polaris RZR 800 | | |
| 2009 Polaris RZR S 800 | | |
| 2009 Polaris Ranger 500 | | |
| 2009 Polaris Ranger 700 | | |
| 2009 Polaris Ranger Crew 700 | | |
| 2009 Polaris Ranger HD 700 | | |
| 2009 Polaris Ranger XP 700 | | |
| 2009 Polaris Sportsman 400 | | |
| 2009 Polaris Sportsman 500 | | |
| 2009 Polaris Sportsman 800 | | |
| 2009 Polaris Sportsman X2 500 | | |
| 2009 Polaris Sportsman X2 800 | | |
| 2010 Polaris RZR 800 | | |
| 2010 Polaris RZR S 800 | | |
| 2010 Polaris Ranger 400 | | |
| 2010 Polaris Ranger 800 | | |
| 2010 Polaris Ranger Crew 800 | | |
| 2010 Polaris Sportsman 400 | | |
| 2010 Polaris Sportsman 500 | | |
| 2010 Polaris Sportsman 800 | | |
| 2011 Polaris RZR 4 800 | | |
| 2011 Polaris RZR 800 | | |
| 2011 Polaris RZR S 800 | | |
| 2011 Polaris RZR SW 800 | | |
| 2011 Polaris Ranger 400 | | |
| 2011 Polaris Ranger 500 | | |
| 2011 Polaris Ranger 800 | | |
| 2011 Polaris Ranger 900 | | |
| 2011 Polaris Ranger Crew 500 | | |
| 2011 Polaris Ranger Crew 800 | | |
| 2011 Polaris Sportsman 400 | | |
| 2011 Polaris Sportsman 500 | | |
| 2012 Polaris RZR 4 800 | | |
| 2012 Polaris RZR 570 | | |
| 2012 Polaris RZR 800 | | |
| 2012 Polaris RZR S 800 | | |
| 2012 Polaris Ranger 400 | | |
| 2012 Polaris Ranger 500 | | |
| 2012 Polaris Ranger 800 | | |
| 2012 Polaris Ranger 900 | | |
| 2012 Polaris Ranger Crew 500 | | |
| 2012 Polaris Ranger Crew 800 | | |
| 2012 Polaris Ranger Crew 900 | | |
| 2012 Polaris Ranger XP 800 | | |
| 2012 Polaris Sportsman 400 | | |
| 2012 Polaris Sportsman 500 | | |
| 2012 Polaris Sportsman 800 | | |
| 2013 Polaris RZR 4 800 | | |
| 2013 Polaris RZR 570 | | |
| 2013 Polaris RZR 800 | | |
| 2013 Polaris RZR S 800 | | |
| 2013 Polaris Ranger 400 | | |
| 2013 Polaris Ranger 500 | | |
| 2013 Polaris Ranger 800 | | |
| 2013 Polaris Ranger 900 | | |
| 2013 Polaris Ranger Crew 500 | | |
| 2013 Polaris Ranger Crew 800 | | |
| 2013 Polaris Ranger Crew 900 | | |
| 2013 Polaris Sportsman 400 | | |
| 2013 Polaris Sportsman 500 | | |
| 2013 Polaris Sportsman 800 | | |
| 2014 Polaris RZR 4 800 | | |
| 2014 Polaris RZR 570 | | |
| 2014 Polaris RZR 800 | | |
| 2014 Polaris RZR S 800 | | |
| 2014 Polaris Ranger 400 | | |
| 2014 Polaris Ranger 570 | | |
| 2014 Polaris Ranger 800 | | |
| 2014 Polaris Ranger 900 | | |
| 2014 Polaris Ranger Crew 570 | | |
| 2014 Polaris Ranger Crew 800 | | |
| 2014 Polaris Ranger Crew 900 | | |
| 2014 Polaris Sportsman 400 | | |
| 2014 Polaris Sportsman 570 | | |
| 2014 Polaris Sportsman 800 | | |
| 2014 Polaris Sportsman ACE | | |
| 2015 Polaris RZR 570 | | |
| 2015 Polaris Ranger 570 | | |
| 2015 Polaris Ranger Crew 570 | | |
| 2015 Polaris Ranger ETX | | |
| 2015 Polaris Sportsman 570 | | |
| 2015 Polaris Sportsman ACE | | |
| 2015 Polaris Sportsman ACE 570 | | |
| 2015 Polaris Sportsman ETX | | |
| 2015 Polaris Sportsman SP 570 | | |
| 2015 Polaris Sportsman X2 570 | | |
| 2016 Polaris RZR 570 | | |
| 2016 Polaris Sportsman 450 | | |
| 2016 Polaris Sportsman 570 | | |
| 2016 Polaris Sportsman 850 | | |
| 2016 Polaris Sportsman SP 570 | | |
| 2016 Polaris Sportsman X2 570 | | |
| 2017 Polaris Ranger 570 | | |
| 2018 Polaris RZR 570 | | |
| 2018 Polaris Ranger 500 | | |
| 2018 Polaris Ranger 570 | | |
| 2018 Polaris Ranger Crew 570-4 | | |