REAR LOWER CONTROL ARM TO FRAME BOLT | FITS 2007-2017 FORD EXPEDITION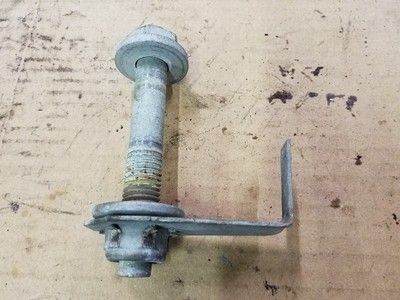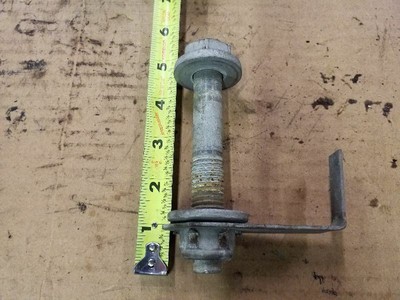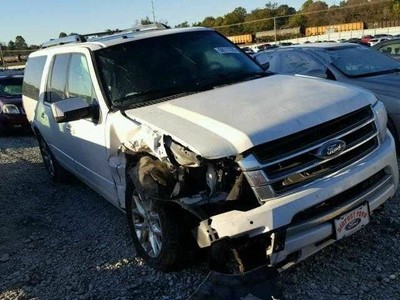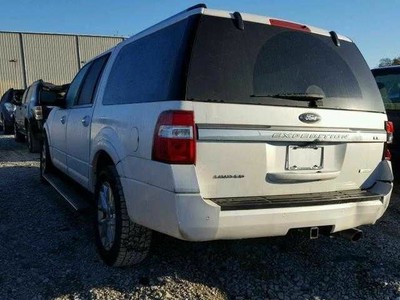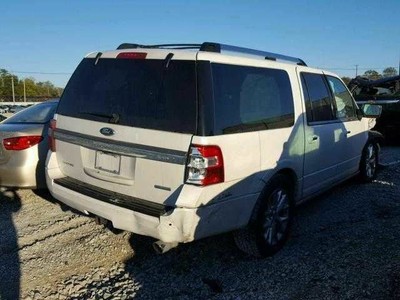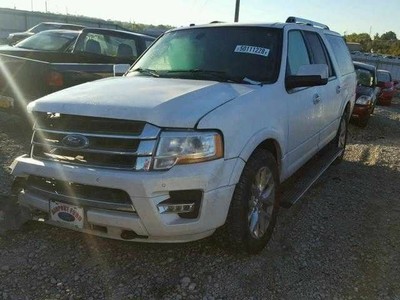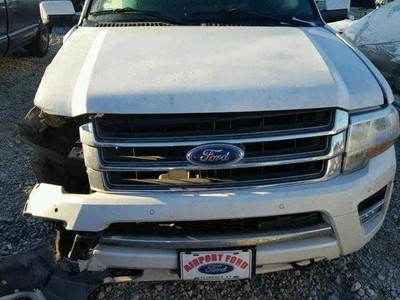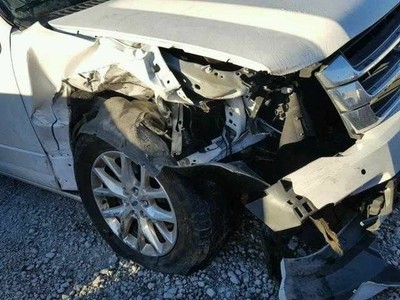 Item #:

PR-123832709824

Ships From:

Athens, Tennessee
Price:

$22.50
This is a used genuine OEM part from a 2016 Ford Expediton with VIN number 1FMJK2AT4GEF25929.
Interchange Part Number: 513-00405
Genuine OEM Part: Yes
Important Vehicle Attributes: REAR LWR CONTROL ARM TO FRAME BOLT
Mileage: 42000
REAR LOWER CONTROL ARM TO FRAME BOLT | FITS 2007-2017 FORD EXPEDITION Description--> Description Listed for sale is a used 5" Rear Lower Control Arm to Frame Bolt that was removed from a 2016 Ford Expedition EL Limited with a 3.5L engine and 42K miles. This bolt attaches to the rear lower control arm to the frame. The part is in good condition with normal wear. If you have any questions, just send us a message and thanks for looking!  The 30 day period starts when you take possession of the part.   No labor warranty is provided.   For international buyers, the return shipping cost back to us is the responsiblity of the buyer.          In the event a part sold with a warranty fails to operate within the warranty period we will replace the part(s) with a functionally equivalent part or refund the part purchase price, at our option.          No refund on deposits or unwanted special order parts or special "cut" items.                Original shipping charges and return shipping charges are not refunded. --> SHIPPING NOTES ABOUT US HELP Pro Part Works ships to US addresses within the 48 states via USPS and Fedex.          We also can ship to Alaska, Hawaii, Puerto Rico, APO, FPO or a PO Box (some exceptions apply).   If your country is not part of the global shipping program or on the list of country's we ship to, contact us for a shipping quote.        For items sold with "Free Shipping" or "Flat Rate Shipping", the free shipping or flat rate shipping only applies when the item is shipped to a address within the continental USA.   If you live outside the continental USA, please contact us for a qoute on shipping.          Pick-up at our facilities is available.          Items shipped USPS/Fedex will be shipped within 1 business day of purchase.   Please keep in mind that weekend and holiday orders will ship on the next business day. You will receive a shipment confirmation and tracking # once the item ships.                   Please keep in mind most shipping services under 'Free Shipping', 'FedEx Ground', or 'USPS Parcel Select' are ground services.    Most packages are delivered in the continental US within 5 days. But in some cases, it may take 5-10 days for delivery. If you need the item faster, we do offer expedited shipping but you must contact us before a purchase is made for a shipping quote and to work out further details. For items with FREE FREIGHT SHIPPING, the part must be delivered to a business address within the city limits with a loading dock or a fork lift onsite.   We also can ship it to a freight terminal for you to drive to the freight terminal and pick the part up. For freight items that are NOT free freight shipping, please contact for a shipping quote BEFORE purchasing the item.  Freight items are shipped within 1-3 business days.   If you have a question about a part please contact us BEFORE purchasing. We are open Monday - Friday 8AM to 5PM (Eastern time).   We try to answer all messages within 24 hours but keep in mind if a message is sent outside of our normal business hours or on weekends/holidays, there may be a delay in responding.   We answer all messages in the order we receive them.                   If we are unable to answer your questions before the listing ends the item will be re-listed again soon for you to purchase.            Core Charge. Core is an acronym for 'Cash On Return'. A core charge is sometimes applied to rebuildable parts such as engines or alternators that can be redeemed for a portion of their original price. If the part you are purchasing has a core charge applied, it will be noted in the description. Parts Grading. A standard code system is used to communicate the condition and quality of a part between automotive recyclers, automotive repair shops, and insurers. Knowing how these codes are used will help you understand whether the part meets your expectations before you buy it and what you can expect from the part when you receive it. A Grade - The highest quality part. It is of low miles and/or exceptional condition for its age. B Grade - The second level quality part. It is of average miles and normal condition for its age. C Grade - The third level quality part. It has high miles and/or light damage. No Grade - A part that has not yet been graded.
This part is compatible with the following vehicles:
Year/Make/Model
Body & Trim
Engine
2007 Ford Expedition
Eddie Bauer Sport Utility 4-Door
EL Eddie Bauer Sport Utility 4-Door
EL Limited Sport Utility 4-Door
EL XLT Sport Utility 4-Door
Limited Sport Utility 4-Door
Max Eddie Bauer Sport Utility 4-Door
Max Limited Sport Utility 4-Door
XLT Sport Utility 4-Door
5.4L V8 SOHC
2007 Lincoln Navigator
L Luxury Sport Utility 4-Door
L Ultimate Sport Utility 4-Door
Luxury Sport Utility 4-Door
Ultimate Sport Utility 4-Door
5.4L V8 SOHC
2008 Ford Expedition
Eddie Bauer Sport Utility 4-Door
EL Eddie Bauer Sport Utility 4-Door
EL King Ranch Sport Utility 4-Door
EL Limited Sport Utility 4-Door
EL XLT Sport Utility 4-Door
Funkmaster Flex Edition Sport Utility 4-Door
King Ranch Sport Utility 4-Door
Limited Sport Utility 4-Door
Max Eddie Bauer Sport Utility 4-Door
Max Limited Sport Utility 4-Door
XLT Sport Utility 4-Door
5.4L V8 SOHC
2008 Lincoln Navigator
Base Sport Utility 4-Door
L Sport Utility 4-Door
5.4L V8 SOHC
2009 Ford Expedition
Eddie Bauer Sport Utility 4-Door
EL Eddie Bauer Sport Utility 4-Door
EL King Ranch Sport Utility 4-Door
EL Limited Sport Utility 4-Door
EL XLT Sport Utility 4-Door
King Ranch Sport Utility 4-Door
Limited Sport Utility 4-Door
Max Eddie Bauer Sport Utility 4-Door
Max King Ranch Sport Utility 4-Door
Max Limited Sport Utility 4-Door
XLT Sport Utility 4-Door
5.4L V8 FLEX SOHC
5.4L V8 SOHC
2009 Lincoln Navigator
Base Sport Utility 4-Door
L Sport Utility 4-Door
5.4L V8 FLEX SOHC
2010 Ford Expedition
Eddie Bauer Sport Utility 4-Door
EL Eddie Bauer Sport Utility 4-Door
EL King Ranch Sport Utility 4-Door
EL Limited Sport Utility 4-Door
EL XLT Sport Utility 4-Door
King Ranch Sport Utility 4-Door
Limited Sport Utility 4-Door
Max Eddie Bauer Sport Utility 4-Door
Max King Ranch Sport Utility 4-Door
Max Limited Sport Utility 4-Door
XLT Sport Utility 4-Door
5.4L V8 FLEX SOHC
5.4L V8 SOHC
2010 Lincoln Navigator
Base Sport Utility 4-Door
L Sport Utility 4-Door
5.4L V8 FLEX SOHC
2011 Ford Expedition
EL King Ranch Sport Utility 4-Door
EL Limited Sport Utility 4-Door
EL XL Sport Utility 4-Door
EL XLT Sport Utility 4-Door
King Ranch Sport Utility 4-Door
Limited Sport Utility 4-Door
Max King Ranch Sport Utility 4-Door
Max Limited Sport Utility 4-Door
Max XL Sport Utility 4-Door
XL Sport Utility 4-Door
XLT Sport Utility 4-Door
5.4L V8 FLEX SOHC
5.4L V8 SOHC
2011 Lincoln Navigator
Base Sport Utility 4-Door
L Sport Utility 4-Door
5.4L V8 FLEX SOHC
2012 Ford Expedition
EL King Ranch Sport Utility 4-Door
EL Limited Sport Utility 4-Door
EL XL Sport Utility 4-Door
EL XLT Sport Utility 4-Door
King Ranch Sport Utility 4-Door
Limited Sport Utility 4-Door
Max Limited Sport Utility 4-Door
XL Sport Utility 4-Door
XLT Sport Utility 4-Door
5.4L V8 FLEX SOHC
5.4L V8 SOHC
2012 Lincoln Navigator
Base Sport Utility 4-Door
L Sport Utility 4-Door
5.4L V8 FLEX SOHC
2013 Ford Expedition
EL King Ranch Sport Utility 4-Door
EL Limited Sport Utility 4-Door
EL XL Sport Utility 4-Door
EL XLT Sport Utility 4-Door
King Ranch Sport Utility 4-Door
Limited Sport Utility 4-Door
Max Limited Sport Utility 4-Door
XL Sport Utility 4-Door
XLT Sport Utility 4-Door
5.4L V8 FLEX SOHC
5.4L V8 SOHC
2013 Lincoln Navigator
Base Sport Utility 4-Door
L Sport Utility 4-Door
5.4L V8 FLEX SOHC
2014 Ford Expedition
EL King Ranch Sport Utility 4-Door
EL Limited Sport Utility 4-Door
EL XL Sport Utility 4-Door
EL XLT Sport Utility 4-Door
King Ranch Sport Utility 4-Door
Limited Sport Utility 4-Door
Max Limited Sport Utility 4-Door
XL Sport Utility 4-Door
XLT Sport Utility 4-Door
5.4L V8 FLEX SOHC
5.4L V8 SOHC
2014 Lincoln Navigator
Base Sport Utility 4-Door
L Sport Utility 4-Door
5.4L V8 FLEX SOHC
2015 Ford Expedition
EL King Ranch Sport Utility 4-Door
EL Limited Sport Utility 4-Door
EL Platinum Sport Utility 4-Door
EL XL Sport Utility 4-Door
EL XLT Sport Utility 4-Door
King Ranch Sport Utility 4-Door
Limited Sport Utility 4-Door
Max Limited Sport Utility 4-Door
Platinum Sport Utility 4-Door
XL Sport Utility 4-Door
XLT Sport Utility 4-Door
3.5L V6 DOHC Turbocharged
2015 Lincoln Navigator
Base Sport Utility 4-Door
L Sport Utility 4-Door
3.5L V6 DOHC Turbocharged
2016 Ford Expedition
EL King Ranch Sport Utility 4-Door
EL Limited Sport Utility 4-Door
EL Platinum Sport Utility 4-Door
EL SSV Sport Utility 4-Door
EL XL Sport Utility 4-Door
EL XLT Sport Utility 4-Door
King Ranch Sport Utility 4-Door
Limited Sport Utility 4-Door
Max Limited Sport Utility 4-Door
Platinum Sport Utility 4-Door
SSV Sport Utility 4-Door
XL Sport Utility 4-Door
XLT Sport Utility 4-Door
3.5L V6 DOHC Turbocharged
3.5L V6 FLEX DOHC Turbocharged
2016 Lincoln Navigator
L Reserve Sport Utility 4-Door
L Select Sport Utility 4-Door
Reserve Sport Utility 4-Door
Select Sport Utility 4-Door
3.5L V6 DOHC Turbocharged
2017 Ford Expedition
EL King Ranch Sport Utility 4-Door
EL Limited Sport Utility 4-Door
EL Platinum Sport Utility 4-Door
EL SSV Sport Utility 4-Door
EL XL Sport Utility 4-Door
EL XLT Sport Utility 4-Door
King Ranch Sport Utility 4-Door
Limited Sport Utility 4-Door
Max Limited Sport Utility 4-Door
Platinum Sport Utility 4-Door
SSV Sport Utility 4-Door
XL Sport Utility 4-Door
XLT Sport Utility 4-Door
3.5L V6 DOHC Turbocharged
2017 Lincoln Navigator
L Reserve Sport Utility 4-Door
L Select Sport Utility 4-Door
Reserve Sport Utility 4-Door
Select Sport Utility 4-Door
3.5L V6 DOHC Turbocharged
Returns Accepted: Yes
Item must be returned within: 30 Days
Refund will be given as: Money Back
Return shipping will be paid by: Seller