Passenger Right Side View Mirror Manual Fits 82-96 CENTURY E13-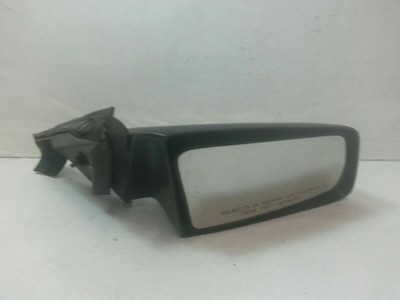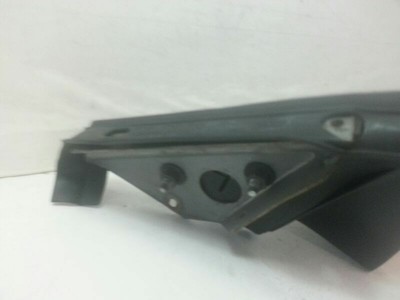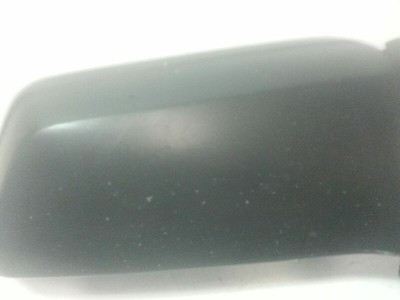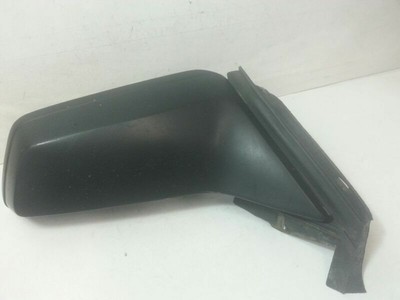 Item #:

PR-362964236982

Ships From:

Akron, Ohio
Powered by


Price:

$32.70
This is a used genuine OEM part from a 1993 Buick Century.
Year: 1993
Manufacturer: Buick
Model: Century
Interchange Part Number: 128-02275R
Genuine OEM Part: Yes
Important Vehicle Attributes: NORMAL WEAR;SCRATCHES;BLACK
Passenger Right Side View Mirror Manual Fits 82-96 CENTURY E13-162510 Description--> Description Donor Vehicle VIN: Model: CENTURY Year: 1993 Mileage: 0 (0 = not available or unknown) Stock Number: 162510 Store Number: 1 Part Detail Part Grade: Part Category: U Part Placement: Passenger/Right Notes: NORMAL WEAR;SCRATCHES;BLACK This part will fit these makes and models with these options CIERA 82-87 Manual; R. CENTURY 82-87 Manual; R. CELEBRITY 82-87 Manual; R. SKYLARK 83-85 Manual; R. CITATION 83-85 Manual; R. CENTURY 88-96 Manual; (R.) 6000 82-91 Manual; R. CELEBRITY 88-90 Manual; (R.) CIERA 88-96 Manual; (R.)   Our parts come with a 60-day warranty/return policy.  Please do not ship anything back without first contacting us to receive a RMA# so that we can process your return promptly. You must keep all boxes/packaging materials your item was shipped in as we do insure some items and these items must be available for inspection/photos if a claim is filed. Even if your item doesn't show any physical damage as in the case of electronic items that may have occurred damage during transit and may not be apparent until installed. If you throw out your packaging and it is not available for USPS/UPS inspection the claim will be denied and no refund will be available for you.   Original shipping charges and return shipping charges are not refunded.   Parts covered under warranty - in case the part sold fails to work due to defective material or we provided wrong fitment, we will replace the part or issue a full refund up to the cost of the part purchased price (no refunds for labor cost). Items not covered under warranty - parts that are not found to be defective but are returned; the return shipping will be paid by buyer.  Altered items and custom orders are non-refundable or returnable. Once you obtain an RMA#, please package the item up securely to ship it back to us and put the RMA # clearly on the outside of the package.   If this listing has that feature please be aware that not all compatible vehicles may be displayed and may contain some incorrect information.   For accurate compatibility and interchange fitment information see the "Interchange/Fitment" section in our listing.   --> SHIPPING NOTES ABOUT US HELP SHIPPING: SHIPPING COST- Shipping & Handling is FREE on most parts we sell within the continental U.S. 48 states.  We do sell a few larger parts that we have added calculated shipping to. "Free Shipping" that is offered with your purchase doesn't mean shipping was free; obviously we don't really get "free shipping" someone has to pay the shipping carrier. We pay the shipping charges originally, but if you need to return an item our actual cost we paid to ship this item will not be refunded regardless of the fact you were offered "free shipping".   SHIPPING HANDLING TIME/CARRIER-  Most parts will ship within 1 business day Monday-Friday. Transit times are not guaranteed. Once a part leaves our facility we have NO control over the transit times this is up to the carrier/service used.   Most parts are shipped using UPS or USPS (whichever is least expensive) at our discretion, which is why we ask for NO PO BOXES; please provide us with an actual physical address. CONTACT US: If you have a question about a part please contact us BEFORE purchasing. .  If you send us a message on Saturday or Sunday we will try to answer your message when we get back into the office on Monday. HELP: Today's Parts at Yesterday's Prices!  We sell used OEM and some excellent quality aftermarket automobile parts at a fraction of OEM prices! Our car parts inventory changes daily! PARTS WE SELL-  Most of our parts are removed from USED vehicles and are OEM.  We do have some good quality new and used Aftermarket parts also. Therefore there will be some NORMAL wear/tear (examples (not limited to) - scratches, scuffs, pitting, yellowing, fogginess and hairline stress cracks), but in GOOD usable condition. We do not guarantee bulbs, plugs, wires, mounting brackets and mounting hardware for any of our parts. If a part has some major damage we will list that above in the "Item Condition".   Keep in mind these are not new parts and you are able to purchase these parts at a fraction of what the dealer is selling them for! They are the same quality you can get at your local salvage yard without having to waste gas or your time taking the part off yourself. Let us do it for you!  
This part is compatible with the following vehicles:
Year/Make/Model
Body & Trim
Engine
1982 Buick Century
Custom Coupe 2-Door
Custom Sedan 4-Door
Limited Coupe 2-Door
Limited Sedan 4-Door
2.8L V6 OHV
3.0L V6 OHV
4.3L V6 DIESEL OHV
1982 Chevrolet Celebrity
Base Coupe 2-Door
Base Sedan 4-Door
CL Coupe 2-Door
CL Sedan 4-Door
CS Coupe 2-Door
CS Sedan 4-Door
2.8L V6 OHV
4.3L V6 DIESEL OHV
1982 Pontiac 6000
Base Coupe 2-Door
Base Sedan 4-Door
LE Coupe 2-Door
LE Sedan 4-Door
2.8L V6 OHV
4.3L V6 DIESEL OHV
1983 Buick Century
Custom Coupe 2-Door
Custom Sedan 4-Door
Limited Coupe 2-Door
Limited Sedan 4-Door
T-Type Coupe 2-Door
T-Type Sedan 4-Door
3.0L V6 OHV
4.3L V6 DIESEL OHV
2.8L V6
1983 Buick Skylark
Custom Coupe 2-Door
Custom Sedan 4-Door
Limited Coupe 2-Door
Limited Sedan 4-Door
Sport Coupe 2-Door
2.8L V6 OHV
1983 Chevrolet Celebrity
Base Coupe 2-Door
Base Sedan 4-Door
CL Coupe 2-Door
CL Sedan 4-Door
2.8L V6 OHV
4.3L V6 DIESEL OHV
1983 Chevrolet Citation
Base Coupe 2-Door
Base Hatchback 2-Door
Base Hatchback 4-Door
X-11 Coupe 2-Door
X-11 Hatchback 2-Door
2.8L V6 OHV
1983 Oldsmobile Omega
Base Coupe 2-Door
Base Sedan 4-Door
Brougham Coupe 2-Door
Brougham Sedan 4-Door
ES Coupe 2-Door
ES Sedan 4-Door
ESC Coupe 2-Door
2.8L V6 OHV
1983 Pontiac 6000
Base Coupe 2-Door
Base Sedan 4-Door
LE Coupe 2-Door
LE Sedan 4-Door
STE Coupe 2-Door
2.8L V6 OHV
4.3L V6 DIESEL OHV
1983 Pontiac Phoenix
Base Coupe 2-Door
LJ Coupe 2-Door
LJ Hatchback 4-Door
SJ Coupe 2-Door
2.8L V6 OHV
1984 Buick Century
Custom Coupe 2-Door
Custom Sedan 4-Door
Custom Wagon 4-Door
Estate Wagon 4-Door
Limited Coupe 2-Door
Limited Sedan 4-Door
Olympia Limited Sedan 4-Door
T-Type Coupe 2-Door
T-Type Sedan 4-Door
2.8L V6
3.0L V6 OHV
4.3L V6 DIESEL OHV
1984 Buick Skylark
Custom Coupe 2-Door
Custom Sedan 4-Door
Limited Coupe 2-Door
Limited Sedan 4-Door
T-Type Coupe 2-Door
2.8L V6 OHV
1984 Chevrolet Celebrity
Base Coupe 2-Door
Base Sedan 4-Door
Base Wagon 4-Door
Eurosport Coupe 2-Door
Eurosport Sedan 4-Door
Eurosport Wagon 4-Door
2.8L V6 OHV
4.3L V6 DIESEL OHV
1984 Chevrolet Citation II
Base Hatchback 2-Door
Base Hatchback 4-Door
Base Sedan 2-Door
X-11 Hatchback 2-Door
X-11 Sedan 2-Door
2.8L V6 OHV
1984 Oldsmobile Omega
Base Coupe 2-Door
Base Sedan 4-Door
Brougham Coupe 2-Door
Brougham Sedan 4-Door
2.8L V6 OHV
1984 Pontiac 6000
Base Coupe 2-Door
Base Wagon 4-Door
LE Coupe 2-Door
LE Sedan 4-Door
LE Wagon 4-Door
STE Sedan 4-Door
2.8L V6 OHV
4.3L V6 DIESEL OHV
1984 Pontiac Phoenix
Base Coupe 2-Door
Base Hatchback 4-Door
LE Coupe 2-Door
LE Hatchback 4-Door
SE Coupe 2-Door
2.8L V6 OHV
1985 Buick Century
Custom Coupe 2-Door
Custom Sedan 4-Door
Custom Wagon 4-Door
Estate Wagon Wagon 4-Door
Limited Coupe 2-Door
Limited Sedan 4-Door
3.0L V6 OHV
4.3L V6 DIESEL OHV
1985 Buick Skylark
Custom Sedan 4-Door
Limited Sedan 4-Door
2.8L V6 OHV
1985 Chevrolet Celebrity
Base Coupe 2-Door
Base Sedan 4-Door
Base Wagon 4-Door
Classic Coupe 2-Door
Classic Sedan 4-Door
Estate Wagon 4-Door
Eurosport Coupe 2-Door
Eurosport Sedan 4-Door
Eurosport Wagon 4-Door
2.8L V6 OHV
4.3L V6 DIESEL OHV
1985 Chevrolet Citation II
Base Hatchback 2-Door
Base Hatchback 4-Door
Base Sedan 2-Door
X-11 Hatchback 2-Door
2.8L V6 OHV
1985 Pontiac 6000
Base Coupe 2-Door
Base Sedan 4-Door
Base Wagon 4-Door
LE Coupe 2-Door
LE Sedan 4-Door
LE Wagon 4-Door
STE Sedan 4-Door
2.8L V6 OHV
4.3L V6 DIESEL OHV
1986 Buick Century
Custom Coupe 2-Door
Custom Sedan 4-Door
Custom Wagon 4-Door
Estate Wagon Wagon 4-Door
Limited Coupe 2-Door
Limited Sedan 4-Door
2.8L V6 OHV
1986 Chevrolet Celebrity
Base Coupe 2-Door
Base Sedan 4-Door
Base Wagon 4-Door
Estate Wagon 4-Door
Eurosport Coupe 2-Door
Eurosport Sedan 4-Door
Eurosport Wagon 4-Door
2.8L V6 OHV
1986 Pontiac 6000
Base Coupe 2-Door
Base Sedan 4-Door
Base Wagon 4-Door
LE Coupe 2-Door
LE Sedan 4-Door
SE Wagon 4-Door
STE Sedan 4-Door
2.8L V6 OHV
1987 Buick Century
Custom Coupe 2-Door
Custom Sedan 4-Door
Custom Wagon 4-Door
Estate Wagon Wagon 4-Door
Limited Coupe 2-Door
Limited Sedan 4-Door
2.8L V6 OHV
1987 Chevrolet Celebrity
Base Coupe 2-Door
Base Sedan 4-Door
Base Wagon 4-Door
Estate Wagon 4-Door
Eurosport Coupe 2-Door
Eurosport Sedan 4-Door
2.8L V6 OHV
1987 Pontiac 6000
Base Coupe 2-Door
Base Sedan 4-Door
LE Sedan 4-Door
LE Wagon 4-Door
SE Wagon 4-Door
2.8L V6 OHV
1988 Buick Century
Custom Coupe 2-Door
Custom Sedan 4-Door
Custom Wagon 4-Door
Estate Wagon Wagon 4-Door
Limited Coupe 2-Door
Limited Sedan 4-Door
2.8L V6 OHV
1988 Chevrolet Celebrity
Base Coupe 2-Door
Base Sedan 4-Door
Base Wagon 4-Door
Eurosport Coupe 2-Door
Eurosport Sedan 4-Door
Eurosport Wagon 4-Door
2.8L V6 OHV
1988 Pontiac 6000
Base Sedan 4-Door
Base Wagon 4-Door
LE Sedan 4-Door
LE Wagon 4-Door
SE Sedan 4-Door
SE Wagon 4-Door
2.8L V6 OHV
1989 Buick Century
Custom Coupe 2-Door
Custom Sedan 4-Door
Custom Wagon 4-Door
Estate Wagon Wagon 4-Door
Limited Coupe 2-Door
Limited Sedan 4-Door
2.8L V6 OHV
3.3L V6 OHV
1989 Chevrolet Celebrity
Base Sedan 4-Door
Base Wagon 4-Door
CL Sedan 4-Door
CL Wagon 4-Door
Eurosport Sedan 4-Door
Eurosport Wagon 4-Door
2.8L V6 OHV
1989 Pontiac 6000
LE Sedan 4-Door
Special Edition Sedan 4-Door
Special Edition Wagon 4-Door
STE Sedan 4-Door
2.8L V6 OHV
3.1L V6 OHV
1990 Buick Century
Custom Coupe 2-Door
Custom Sedan 4-Door
Custom Wagon 4-Door
Limited Sedan 4-Door
Limited Wagon 4-Door
3.3L V6 OHV
1990 Chevrolet Celebrity
Base Wagon 4-Door
Eurosport Wagon 4-Door
3.1L V6 OHV
1990 Pontiac 6000
Special Edition Sedan 4-Door
3.1L V6 OHV
1991 Buick Century
Custom Coupe 2-Door
Custom Sedan 4-Door
Custom Wagon 4-Door
Limited Sedan 4-Door
Limited Wagon 4-Door
Special Sedan 4-Door
3.3L V6 OHV
1991 Pontiac 6000
LE Wagon 4-Door
Special Edition Sedan 4-Door
3.1L V6 OHV
1992 Buick Century
Custom Coupe 2-Door
Custom Sedan 4-Door
Custom Wagon 4-Door
Limited Sedan 4-Door
Limited Wagon 4-Door
Special Sedan 4-Door
3.3L V6 OHV
1993 Buick Century
Custom Coupe 2-Door
Custom Sedan 4-Door
Custom Wagon 4-Door
Limited Sedan 4-Door
Special Sedan 4-Door
Special Wagon 4-Door
3.3L V6 OHV
1994 Buick Century
Custom Sedan 4-Door
Special Sedan 4-Door
Special Wagon 4-Door
3.1L V6 OHV
1995 Buick Century
Custom Sedan 4-Door
Special Sedan 4-Door
Special Wagon 4-Door
3.1L V6 OHV
1996 Buick Century
Custom Sedan 4-Door
Special Sedan 4-Door
Special Wagon 4-Door
3.1L V6 OHV
Returns Accepted: Yes
Item must be returned within: 60 Days
Refund will be given as: Money back or replacement (buyer's choice)
Return shipping will be paid by: Buyer