Passenger Right Rear Door Glass Fits 86-95 SABLE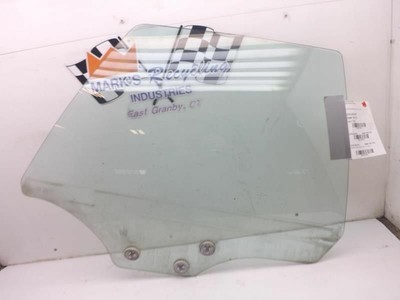 Part number 278-05027R is available for purchase online. To purchase the part or to get additional information about the part before you purchase it, click on the View More Details button.
Item #:

PR-372843003475

Ships From:

East Granby, Connecticut
Price:

$71.09
Returns Accepted: Returns Accepted.
Item must be returned within: 30 Days.
Refund will be given as: Money back or replacement (buyer's choice).
Return policy details: .
Return shipping will be paid by: Buyer.
Genuine OEM: Yes.
Interchange Part Number: 278-05027R.
Designation: Used.
Placement: Passenger/Right.
PartNumber: 278.
Mileage: 111000.
Model: SABLE.
Make: MERCURY.
Year: 1994.
Stock #: 140176.
Brand: MERCURY.
GTIN: Does not apply.
Inventory ID: 127373.
VIN #: 1MELM50U1RA628401.
Engines and Transmissions carry a 91 day warranty. The 6 month period starts when you take possession of the part. *If a package is damaged upon arrival; make note with the courier at time of acceptance.. * If an engine/transmission or any other freight item arrives damaged.  DO NOT ACCEPT IT FROM DRIVER.  If the item is accepted damaged; YOU have NO recourse with the shipping company. WE ARE NOT responsible for the damage. In the event a part sold with a warranty fails to operate within the warranty period we will replace the part(s) with a functionally equivalent part or offer PayPal refund of the purchase price, at our option. No labor warranty is provided. IF the wrong item or vehicle parts was ordered; original shipping cost will not be refunded. Once you obtain an RMA number, ship the item back to: Marks Auto Parts Inc 22 Russell  Road, Box Z East Granby, CT, 06026 --> SHIPPING NOTES ABOUT US HELP   Marks Auto Parts, Inc. ships to US addresses within the 48 states only; via: FedEx and USPS No International shipping available. MAP Freight Reguests: Please Provide ZIP Code and whether you have a Loading dock to accept delivery. *EXTRA SHIPPING: NO Loading Dock OR NON Biz Del - $100 * Paid PRIOR to Shipping Items will be packaged/shipped within 1-2 days of purchase. (Mon.-Friday 8 a.m - 3p.m E.S.T.) Please allow 5-10 days for delivery. Most areas in the US are within 5 days. Pick up at our facilities is available. Please email us prior to your purchase to arrange pick up. No expedited shipping is available. ___________________________________________________________________________________________ FREIGHT: If an engine/transmission or any other freight item arrives damaged: DO NOT ACCEPT IT FROM DRIVER. If the item is accepted damaged, YOU have NO recourse with the shipping company. WE ARE NOT responsible for the damage.   Welcome to Marks Auto Parts Inc. We are an automotive recycling center, located in E, Granby, CT; Est. 1971. We are committed to practicing honest and fair business transactions ... Thanx for shopping. We try to answer all messages within 24 hours. (Mon-Fri.)   Parts Grading: A standard code system is used to communicate the condition and quality of a part between automotive recyclers, automotive repair shops, and insurers. Knowing how these codes are used will help you understand whether the part meets your expectations before you buy it and what you can expect from the part when you receive it. A Grade    - The highest quality part. It is of low miles and/or exceptional condition for its age. B Grade    - The second level quality part. It is of average miles and normal condition for its age. C Grade    - The third level quality part. It has high miles and or light damage. No Grade  - A part that has not yet been graded. Part Category: A category is a way of classifying a part in inventory. The category appears as a one-letter abbreviation under Part Detail. A category is a way to identify a part by location or condition, and helps to indicate whether a part needs to be pulled and prepped before shipping. Standard Part Categories Include: Part Category      Description     Definition U                           Unbolted          Used part, loose and unbolted from vehicle. Y                           Yard                 Used part, still on vehicle. N                           New                 Part manufactured from scratch. Part Color Definitions: Amber   AMB    Burgundy  BRG         Red      RED Beige:   BEI      Gold          GLD         Silver    SIL Black:   BLK     Gray          GRY         Tan       TAN Blue      BLU     Green       GRN         Teal      TEA Bronze  BRZ     Maroon     MRN        White    WHT Brown   BRN     Purple       PUR        Yellow   YEL    
Part number 278-05027R is compatible with the following vehicles:
Year/Make/Model
Body & Trim
Engine
1986 Ford Taurus
MT5 Wagon 4-Door
LX Wagon 4-Door
GL Wagon 4-Door
L Sedan 4-Door
L Wagon 4-Door
LX Sedan 4-Door
MT5 Sedan 4-Door
2.5L l4 OHV
3.0L V6 OHV
1986 Mercury Sable
LS Wagon 4-Door
GS Wagon 4-Door
LS Sedan 4-Door
2.5L l4 OHV
3.0L V6 OHV
1987 Ford Taurus
MT5 Wagon 4-Door
LX Wagon 4-Door
GL Wagon 4-Door
L Sedan 4-Door
L Wagon 4-Door
LX Sedan 4-Door
MT5 Sedan 4-Door
2.5L l4 OHV
3.0L V6 OHV
1987 Mercury Sable
LS Wagon 4-Door
GS Wagon 4-Door
LS Sedan 4-Door
3.0L V6 OHV
1988 Ford Taurus
MT5 Sedan 4-Door
LX Wagon 4-Door
GL Wagon 4-Door
L Sedan 4-Door
L Wagon 4-Door
LX Sedan 4-Door
2.5L l4 OHV
3.0L V6 OHV
3.8L V6 OHV
1988 Mercury Sable
LS Wagon 4-Door
GS Wagon 4-Door
LS Sedan 4-Door
3.0L V6 OHV
3.8L V6 OHV
1989 Ford Taurus
L Wagon 4-Door
LX Wagon 4-Door
GL Wagon 4-Door
L Sedan 4-Door
LX Sedan 4-Door
SHO Sedan 4-Door
2.5L l4 OHV
3.0L V6 OHV
3.8L V6 OHV
3.0L V6 DOHC
1989 Mercury Sable
LS Wagon 4-Door
GS Wagon 4-Door
LS Sedan 4-Door
3.0L V6 OHV
3.8L V6 OHV
1990 Ford Taurus
L Wagon 4-Door
LX Wagon 4-Door
GL Wagon 4-Door
L Sedan 4-Door
LX Sedan 4-Door
SHO Sedan 4-Door
2.5L l4 OHV
3.0L V6 OHV
3.8L V6 OHV
3.0L V6 DOHC
1990 Mercury Sable
LS Wagon 4-Door
GS Wagon 4-Door
LS Sedan 4-Door
3.0L V6 OHV
3.8L V6 OHV
1991 Ford Taurus
GL Wagon 4-Door
LX Wagon 4-Door
L Sedan 4-Door
L Wagon 4-Door
LX Sedan 4-Door
SHO Sedan 4-Door
2.5L l4 OHV
3.0L V6 OHV
3.8L V6 OHV
3.0L V6 DOHC
1991 Mercury Sable
LS Wagon 4-Door
GS Wagon 4-Door
LS Sedan 4-Door
3.0L V6 OHV
3.8L V6 OHV
1992 Ford Taurus
LX Wagon 4-Door
GL Wagon 4-Door
L Sedan 4-Door
L Wagon 4-Door
LX Sedan 4-Door
SHO Sedan 4-Door
3.0L V6 OHV
3.8L V6 OHV
3.0L V6 DOHC
1992 Mercury Sable
LS Wagon 4-Door
GS Wagon 4-Door
LS Sedan 4-Door
3.0L V6 OHV
3.8L V6 OHV
1993 Ford Taurus
LX Wagon 4-Door
GL Wagon 4-Door
LX Sedan 4-Door
SHO Sedan 4-Door
3.0L V6 FLEX OHV
3.0L V6 OHV
3.8L V6 OHV
3.0L V6 DOHC
3.2L V6 DOHC
1993 Mercury Sable
LS Wagon 4-Door
GS Wagon 4-Door
LS Sedan 4-Door
3.0L V6 OHV
3.8L V6 OHV
1994 Ford Taurus
GL Wagon 4-Door
LX Wagon 4-Door
LX Sedan 4-Door
SHO Sedan 4-Door
3.0L V6 FLEX OHV
3.0L V6 OHV
3.8L V6 OHV
3.0L V6 DOHC
3.2L V6 DOHC
1994 Mercury Sable
LS Wagon 4-Door
GS Wagon 4-Door
LS Sedan 4-Door
3.0L V6 OHV
3.8L V6 OHV
1995 Ford Taurus
GL Wagon 4-Door
SE Sedan 4-Door
LX Sedan 4-Door
LX Wagon 4-Door
SHO Sedan 4-Door
3.0L V6 FLEX OHV
3.0L V6 OHV
3.8L V6 OHV
3.0L V6 DOHC
3.2L V6 DOHC
1995 Mercury Sable
LTS Sedan 4-Door
LS Wagon 4-Door
GS Wagon 4-Door
LS Sedan 4-Door
3.0L V6 OHV
3.8L V6 OHV