Passenger Front Window Regulator Electric Fits 03-10 DODGE 3500 PICKUP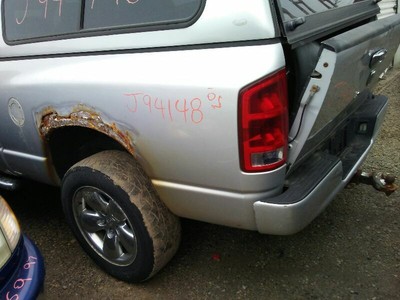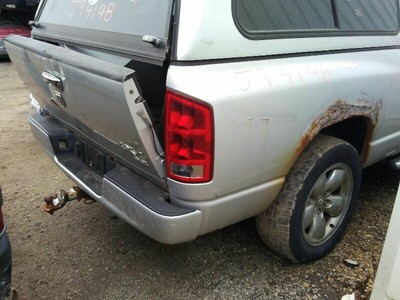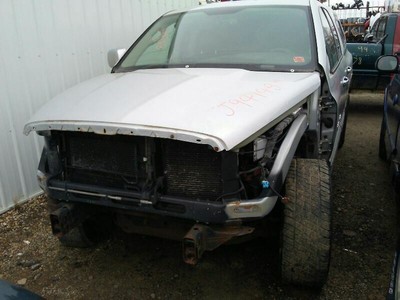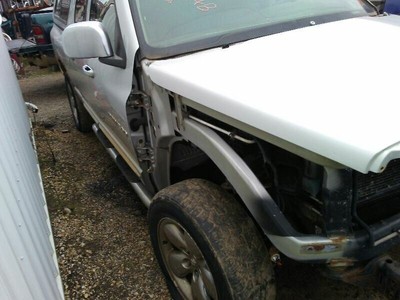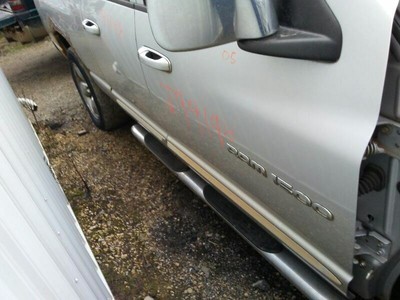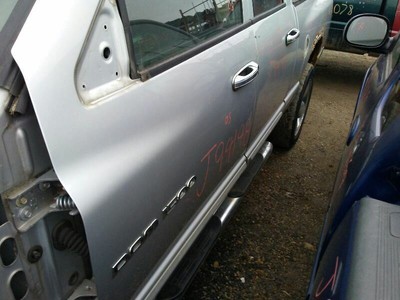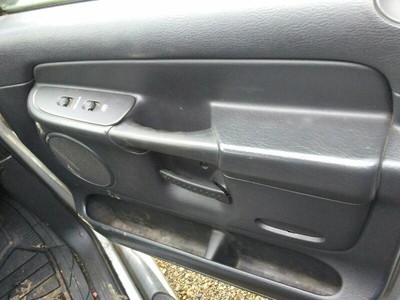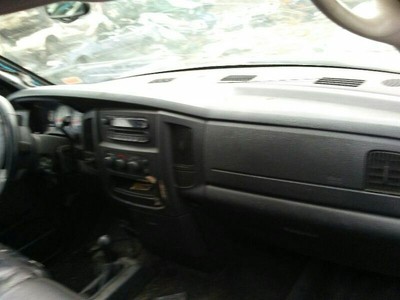 Item #:

PR-293325243041

Ships From:

Caledonia, Illinois
Powered by


Price:

$35.00
This is a used genuine OEM part from a 2005 Dodge Truck Tdodr1500 with VIN number 1D7HU18D55S222104.
Interchange Part Number: 125-02047R
Genuine OEM Part: Yes
Important Vehicle Attributes: 4 DR,PW
Mileage: 283000
Passenger Front Window Regulator Electric Fits 03-10 DODGE 3500 PICKUP 597199 Description--> Description Donor Vehicle VIN: 1D7HU18D55S222104 Model: TDODR1500 Year: 2005 Mileage: 283000 (0 = not available or unknown) Stock Number: J94148 Store Number: 1 Part Detail Part Grade: Part Category: Y Part Placement: Passenger/Right Notes: 4 DR,PW This part will fit these makes and models with these options DODGE 3500 PICKUP 10 Chassis cab, R., electric DODGE 1500 PICKUP 02-08 electric, R. DODGE 2500 PICKUP 03-09 electric, R. DODGE 3500 PICKUP 03-09 electric, R. --> WARRANTY / GUARANTEE --> Guarantee and Returns RETURN POLICY: All returned items are subject to the following conditions: Invoice must accompany all returns. Parts must be returned unused and in the same conditions as purchased. No returns on parts under $20.00. No returns after 90 days from date of purchase. All carburetors and electrical parts are non-refundable. All returns are subject to the terms and conditions of Graceffa Companies, Inc.'s Limited Warranty. ALL CORE RETURNS MUST BE ACCOMPANIED BY THIS RECEIPT. LIMITED WARRANTY: FOR A PERIOD OF 90 DAYS FROM THE ACTUAL DATE OF THE INVOICE, Graceffa Companies, Inc. will, in its discretion, repair, replace, or refund the purchase price of any part of any part determined, upon inspection by Graceffa Companies, Inc., to be faulty due to defective workmanship and/or material. This limited warranty shall not apply to any part which has been damaged or otherwise rendered defective due to accident, abuse, neglect, alteration, improper maintenance, application or installation, or any part which as been installed in a vehicle used for commercial purposes, racing, off road purposes, or any other use which would cause greater than normal wear.  THIS WARRANTY OF REPAIR, REPLACEMENT OR REFUND IS MADE IN LIEU OF ALL OTHER REMEDIES.  No claim by Purchaser, other than demand for repair, replacement or refund, shall be honored by Graceffa Companies, Inc. Graceffa Companies, Inc. shall not be liable for contingent liabilities arising out of the improper function of any part sold, nor shall Graceffa Companies, Inc. be liable for any claims for labor, lost goodwill, commercial loss, lost profits, loss of use, property, or any other consequential damages resulting from, arising out of or in connection with testing, use operation, installation, replacement or repair of any part sold.  GRACEFFA COMPANIES, INC. DOES NOT WARRANT ANY PART FOR MERCHANTABILITY OR FITNESS FOR ANY PARTICULAR PURPOSE AND THERE IS NO WARRANTY EXPRESS OR IMPLIED, EXCEPT THAT THE PART SHALL PERFORM NORMALLY FOR THE TIME PERIOD HEREIN STATED.  Unless otherwise agreed in writing, this limited warranty shall expire 90 days from the actual date of the Invoice. All warranty claims must be accompanied by the Invoice and must be made within the warranty period. Claims made after the warranty period will not be honored. This limited warranty is further conditioned upon the use of new fluids, filters, seals, and gaskets, as necessary, in connection with the installation of any parts, as it is expressly understood that all parts are sold without related or necessary fluids, etc. In addition, it is expressly understood that engine assemblies consist of a short block assembly and cylinder head(s). Any other parts left on the engine assembly at the time of sale are included for possible purchaser's convenience only and are to be used at purchaser's option only. These parts are not covered under this limited warranty.   Once you obtain an RMA number, ship the item back to  Junction Auto Parts 4557 IL RT 173 Caledonia, IL, 61011  Please include the RMA number. --> SHIPPING NOTES ABOUT US HELP Junction Auto Parts ships to US addresses within the 48 states via SPEE-DEE (Illinois, Iowa, Minnesota, Wisconsin, and parts of North/South Dakota and Nebraska) and Fed Ex. Items will be shipped within same day or 2 days of purchase, pending availability. Please allow 2-7 days for delivery. Windshield/Back Glass Windshield and Back Glass are available for Local Pick Up Only. Freight Items For large items that must be shipped via Freight Truck, the delivery site must be a commercially zoned address capable of unloading a freight truck. We can also arrange for you to pick up your freight item at your local freight terminal. For an accurate residential freight quote, please contact us before your purchase. If for some reason our shipping cost is greatly over this estimate, we reserve the right to ask for additional funds or an alternate ship address. Local Pick Up Pick-up at our facilities is available. Please message us prior to your purchase to arrange pick-up. Ship To Location If Shipping is not listed please contact for shipping quote. Please send phone number, city, state, and zip code. Please do not "Buy It Now" until you get a shipping quote. If you have a question about a part please contact us BEFORE purchasing. We try to answer all messages within 24 hours.   If we are unable to answer your questions before the listing ends the item will be re-listed again soon for you to purchase. Core Charge. Core is an acronym for 'Cash On Return'. A core charge is sometimes applied to rebuildable parts such as engines or alternators that can be redeemed for a portion of their original price. If the part you are purchasing has a core charge applied, it will be noted in the description. Parts Grading. A standard code system is used to communicate the condition and quality of a part between automotive recyclers, automotive repair shops, and insurers. Knowing how these codes are used will help you understand whether the part meets your expectations before you buy it and what you can expect from the part when you receive it. A Grade - The highest quality part. It is of low miles and/or exceptional condition for its age. B Grade - The second level quality part. It is of average miles and normal condition for its age. C Grade - The third level quality part. It has high miles and/or light damage. No Grade - A part that has not yet been graded.
This part is compatible with the following vehicles:
Year/Make/Model
Body & Trim
Engine
2003 Dodge Ram 2500
ST Cab & Chassis 2-Door
ST Cab & Chassis 4-Door
ST Crew Cab Pickup 4-Door
ST Standard Cab Pickup 2-Door
5.7L V8 OHV
5.9L l6 DIESEL OHV Turbocharged
8.0L V10 OHV
2004 Dodge Ram 1500
SLT Crew Cab Pickup 4-Door
SLT Standard Cab Pickup 2-Door
SRT-10 Standard Cab Pickup 2-Door
ST Crew Cab Pickup 4-Door
ST Standard Cab Pickup 2-Door
4.7L V8 SOHC
8.3L V10 OHV
2004 Dodge Ram 2500
SLT Cab & Chassis 2-Door
SLT Cab & Chassis 4-Door
SLT Crew Cab Pickup 4-Door
SLT Standard Cab Pickup 2-Door
ST Cab & Chassis 2-Door
ST Cab & Chassis 4-Door
ST Crew Cab Pickup 4-Door
ST Standard Cab Pickup 2-Door
5.7L V8 OHV
5.9L l6 DIESEL OHV Turbocharged
2004 Dodge Ram 3500
SLT Cab & Chassis 2-Door
SLT Cab & Chassis 4-Door
SLT Crew Cab Pickup 4-Door
SLT Standard Cab Pickup 2-Door
ST Cab & Chassis 2-Door
ST Cab & Chassis 4-Door
ST Crew Cab Pickup 4-Door
ST Standard Cab Pickup 2-Door
5.7L V8 OHV
5.9L l6 DIESEL OHV Turbocharged
2005 Dodge Ram 1500
Laramie Crew Cab Pickup 4-Door
Laramie Standard Cab Pickup 2-Door
SLT Crew Cab Pickup 4-Door
SLT Standard Cab Pickup 2-Door
SRT-10 Standard Cab Pickup 2-Door
ST Crew Cab Pickup 4-Door
ST Standard Cab Pickup 2-Door
5.7L V8 OHV
8.3L V10 OHV
4.7L V8 SOHC
2005 Dodge Ram 2500
Laramie Crew Cab Pickup 4-Door
Laramie Standard Cab Pickup 2-Door
SLT Crew Cab Pickup 4-Door
SLT Standard Cab Pickup 2-Door
ST Crew Cab Pickup 4-Door
ST Standard Cab Pickup 2-Door
5.7L V8 OHV
5.9L l6 DIESEL OHV Turbocharged
2005 Dodge Ram 3500
Laramie Crew Cab Pickup 4-Door
Laramie Standard Cab Pickup 2-Door
SLT Crew Cab Pickup 4-Door
SLT Standard Cab Pickup 2-Door
ST Crew Cab Pickup 4-Door
ST Standard Cab Pickup 2-Door
5.7L V8 OHV
2006 Dodge Ram 1500
Laramie Crew Cab Pickup 4-Door
Laramie Extended Crew Cab Pickup 4-Door
Laramie Standard Cab Pickup 2-Door
SLT Crew Cab Pickup 4-Door
SLT Extended Crew Cab Pickup 4-Door
SLT Standard Cab Pickup 2-Door
Sport Crew Cab Pickup 4-Door
SRT-10 Crew Cab Pickup 4-Door
SRT-10 Standard Cab Pickup 2-Door
ST Crew Cab Pickup 4-Door
ST Standard Cab Pickup 2-Door
TRX4 Crew Cab Pickup 4-Door
4.7L V8 SOHC
5.7L V8 OHV
8.3L V10 OHV
3.7L V6 SOHC
2006 Dodge Ram 2500
Laramie Crew Cab Pickup 4-Door
Laramie Extended Crew Cab Pickup 4-Door
Laramie Standard Cab Pickup 2-Door
Power Wagon Crew Cab Pickup 4-Door
Power Wagon Standard Cab Pickup 2-Door
SLT Crew Cab Pickup 4-Door
SLT Extended Crew Cab Pickup 4-Door
SLT Standard Cab Pickup 2-Door
Sport Crew Cab Pickup 4-Door
Sport Standard Cab Pickup 2-Door
ST Crew Cab Pickup 4-Door
ST Standard Cab Pickup 2-Door
TRX4 Crew Cab Pickup 4-Door
TRX4 Standard Cab Pickup 2-Door
5.7L V8 OHV
5.9L l6 DIESEL OHV Turbocharged
2006 Dodge Ram 3500
Laramie Crew Cab Pickup 4-Door
Laramie Extended Crew Cab Pickup 4-Door
Laramie Standard Cab Pickup 2-Door
SLT Crew Cab Pickup 4-Door
SLT Extended Crew Cab Pickup 4-Door
SLT Standard Cab Pickup 2-Door
Sport Crew Cab Pickup 4-Door
Sport Standard Cab Pickup 2-Door
ST Crew Cab Pickup 4-Door
ST Standard Cab Pickup 2-Door
5.7L V8 OHV
5.9L l6 DIESEL OHV Turbocharged
2007 Dodge Ram 1500
Laramie Crew Cab Pickup 4-Door
Laramie Extended Crew Cab Pickup 4-Door
SLT Crew Cab Pickup 4-Door
SLT Extended Crew Cab Pickup 4-Door
SLT Standard Cab Pickup 2-Door
Sport Crew Cab Pickup 4-Door
Sport Standard Cab Pickup 2-Door
ST Crew Cab Pickup 4-Door
ST Standard Cab Pickup 2-Door
TRX4 Crew Cab Pickup 4-Door
TRX4 Standard Cab Pickup 2-Door
5.7L V8 OHV
4.7L V8 FLEX SOHC
4.7L V8 SOHC
3.7L V6 SOHC
2007 Dodge Ram 2500
Laramie Crew Cab Pickup 4-Door
Laramie Extended Crew Cab Pickup 4-Door
Power Wagon Crew Cab Pickup 4-Door
Power Wagon Standard Cab Pickup 2-Door
SLT Crew Cab Pickup 4-Door
SLT Extended Crew Cab Pickup 4-Door
SLT Standard Cab Pickup 2-Door
Sport Crew Cab Pickup 4-Door
Sport Standard Cab Pickup 2-Door
ST Crew Cab Pickup 4-Door
ST Standard Cab Pickup 2-Door
TRX4 Crew Cab Pickup 4-Door
5.7L V8 OHV
5.9L l6 DIESEL OHV Turbocharged
2007 Dodge Ram 3500
Laramie Crew Cab Pickup 4-Door
Laramie Extended Crew Cab Pickup 4-Door
SLT Crew Cab Pickup 4-Door
SLT Extended Crew Cab Pickup 4-Door
SLT Standard Cab Pickup 2-Door
Sport Crew Cab Pickup 4-Door
Sport Standard Cab Pickup 2-Door
ST Crew Cab Pickup 4-Door
ST Standard Cab Pickup 2-Door
TRX4 Crew Cab Pickup 4-Door
5.7L V8 OHV
5.9L l6 DIESEL OHV Turbocharged
6.7L l6 DIESEL OHV Turbocharged
2008 Dodge Ram 1500
Laramie Crew Cab Pickup 4-Door
Laramie Extended Crew Cab Pickup 4-Door
SLT Crew Cab Pickup 4-Door
SLT Extended Crew Cab Pickup 4-Door
SLT Standard Cab Pickup 2-Door
ST Crew Cab Pickup 4-Door
ST Standard Cab Pickup 2-Door
SXT Crew Cab Pickup 4-Door
SXT Extended Crew Cab Pickup 4-Door
SXT Standard Cab Pickup 2-Door
5.7L V8 OHV
4.7L V8 SOHC
3.7L V6 SOHC
2008 Dodge Ram 2500
Laramie Crew Cab Pickup 4-Door
Laramie Extended Crew Cab Pickup 4-Door
Power Wagon Crew Cab Pickup 4-Door
Power Wagon Standard Cab Pickup 2-Door
SLT Crew Cab Pickup 4-Door
SLT Extended Crew Cab Pickup 4-Door
SLT Standard Cab Pickup 2-Door
ST Crew Cab Pickup 4-Door
ST Standard Cab Pickup 2-Door
SXT Crew Cab Pickup 4-Door
SXT Extended Crew Cab Pickup 4-Door
SXT Standard Cab Pickup 2-Door
5.7L V8 OHV
6.7L l6 DIESEL OHV Turbocharged
2008 Dodge Ram 3500
Laramie Cab & Chassis 4-Door
Laramie Crew Cab Pickup 4-Door
Laramie Extended Crew Cab Pickup 4-Door
SLT Cab & Chassis 2-Door
SLT Cab & Chassis 4-Door
SLT Crew Cab Pickup 4-Door
SLT Extended Crew Cab Pickup 4-Door
SLT Standard Cab Pickup 2-Door
ST Cab & Chassis 2-Door
ST Cab & Chassis 4-Door
ST Crew Cab Pickup 4-Door
ST Standard Cab Pickup 2-Door
SXT Crew Cab Pickup 4-Door
SXT Extended Crew Cab Pickup 4-Door
SXT Standard Cab Pickup 2-Door
5.7L V8 OHV
6.7L l6 DIESEL OHV Turbocharged
2009 Dodge Ram 2500
Laramie Crew Cab Pickup 4-Door
Laramie Extended Crew Cab Pickup 4-Door
Power Wagon Crew Cab Pickup 4-Door
Power Wagon Standard Cab Pickup 2-Door
SLT Crew Cab Pickup 4-Door
SLT Extended Crew Cab Pickup 4-Door
SLT Standard Cab Pickup 2-Door
ST Crew Cab Pickup 4-Door
ST Standard Cab Pickup 2-Door
SXT Crew Cab Pickup 4-Door
SXT Extended Crew Cab Pickup 4-Door
SXT Standard Cab Pickup 2-Door
5.7L V8 OHV
6.7L l6 DIESEL OHV Turbocharged
2009 Dodge Ram 3500
Laramie Cab & Chassis 4-Door
Laramie Crew Cab Pickup 4-Door
Laramie Extended Crew Cab Pickup 4-Door
SLT Cab & Chassis 2-Door
SLT Cab & Chassis 4-Door
SLT Crew Cab Pickup 4-Door
SLT Extended Crew Cab Pickup 4-Door
SLT Standard Cab Pickup 2-Door
ST Cab & Chassis 2-Door
ST Cab & Chassis 4-Door
ST Crew Cab Pickup 4-Door
ST Standard Cab Pickup 2-Door
SXT Crew Cab Pickup 4-Door
SXT Extended Crew Cab Pickup 4-Door
SXT Standard Cab Pickup 2-Door
5.7L V8 OHV
6.7L l6 DIESEL OHV Turbocharged
2010 Dodge Ram 3500
SLT Cab & Chassis 2-Door
SLT Cab & Chassis 4-Door
ST Cab & Chassis 2-Door
ST Cab & Chassis 4-Door
6.7L l6 DIESEL OHV Turbocharged
Returns Accepted: Yes
Item must be returned within: 30 Days
Refund will be given as: Money Back
Return shipping will be paid by: Buyer