Passenger Front Spindle/Knuckle Suspension Option FWD Fits 11-17 REGAL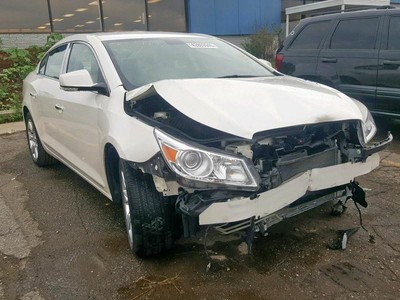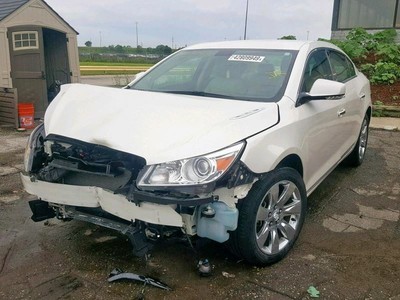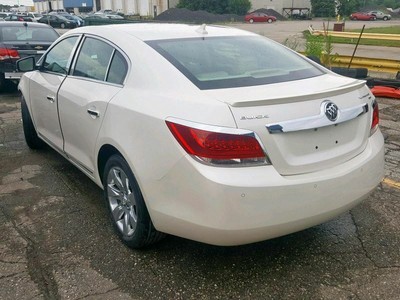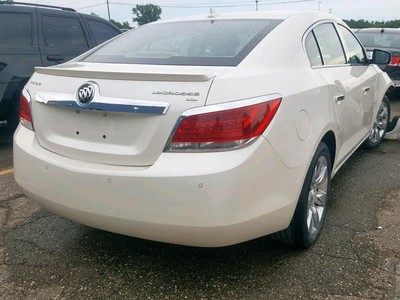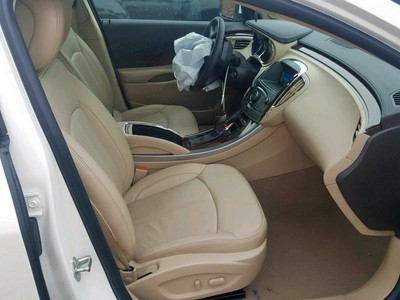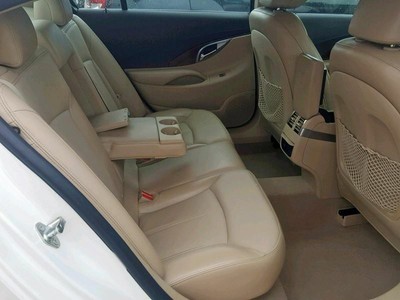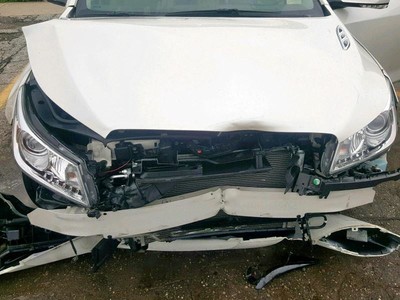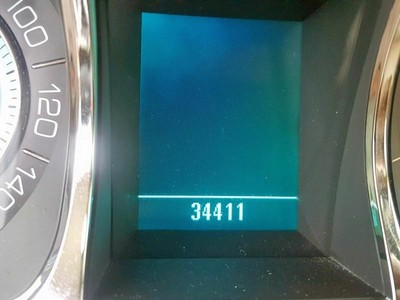 This part is no longer available for purchase.
It might be out of stock, or no longer available to purchase online. Find similar used parts online using the search box, or place a part request and let our network of trusted sellers find the part for you.
This is a used genuine OEM part from a 2010 Buick Lacrosse with VIN number 1G4GC5EG5AF197167.
Interchange Part Number: 515-00261R
Genuine OEM Part: Yes
Important Vehicle Attributes: WITH HUB,34K MILES
Mileage: 34000
Donor Vehicle Details Year 2010 Model LACROSSE Odometer 34000 Miles Stock Number B11914 Item Details: WITH HUB,34K MILES Part also fits ALLURE 10 (chassis equipment), opt GNA, R. MALIBU 16 (chassis opt GNA), VIN 1 (4th digit, Limited), R. IMPALA 14-16 VIN 1 (4th digit, New Style), R. REGAL 12-16 (suspension option), opt GNA, R. REGAL 17 (suspension option), FWD ( opt GNA ), R. MALIBU 13-15 (chassis opt GNA), R. IMPALA 17-18 R. LACROSSE 10-16 chassis opt GNA, R. REGAL 11 R. Installation Some parts may require programming or specialized installation techniques. Please check with your local mechanic or dealership BEFORE purchasing! If you have any questions about a part, please contact us BEFORE purchasing! Local pick up is available. Please contact us prior to your purchase to arrange pickup. Warranty and Returns All parts come with a standard 6 MONTH PARTS WARRANTY!  Gaskets, seals, filters, and fluids are not covered under this warranty. We also offer the BEST extended warranty coverage in the industry 6 Month, 1 Year, and 3 Year parts AND labor warranties available for purchase. With our EXTENDED coverage warranties not only will we send a replacement part if the original fails, we will also help pay labor to re-install the replacement part! Please contact us directly with any questions regarding EXTENDED parts and labor warranties. Payment Policies We accept immediate payment using PayPal only. 6% sales tax will be applied to all orders picked up or shipped to the state of MI.
This part is compatible with the following vehicles:
Year/Make/Model
Body & Trim
Engine
2010 Buick Allure
CX Sedan 4-Door
CXL Sedan 4-Door
CXS Sedan 4-Door
2.4L l4 DOHC
3.0L V6 DOHC
3.6L V6 DOHC
2010 Buick LaCrosse
CX Sedan 4-Door
CXL Sedan 4-Door
CXS Sedan 4-Door
2.4L l4 DOHC
3.0L V6 DOHC
3.6L V6 DOHC
2011 Buick LaCrosse
CX Sedan 4-Door
CXL Sedan 4-Door
CXS Sedan 4-Door
2.4L l4 DOHC
3.6L V6 DOHC
2011 Buick Regal
CXL Sedan 4-Door
2.0L l4 FLEX DOHC Turbocharged
2.4L l4 DOHC
2012 Buick LaCrosse
Base Sedan 4-Door
Convenience Sedan 4-Door
Leather Sedan 4-Door
Premium Sedan 4-Door
Touring Sedan 4-Door
2.4L l4 ELECTRIC/ DOHC
3.6L V6 FLEX DOHC
2012 Buick Regal
Base Sedan 4-Door
GS Sedan 4-Door
Premium Sedan 4-Door
2.4L l4 ELECTRIC/ DOHC
2.4L l4 FLEX DOHC
2.0L l4 FLEX DOHC Turbocharged
2013 Buick LaCrosse
Base Sedan 4-Door
Leather Sedan 4-Door
Premium Sedan 4-Door
Touring Sedan 4-Door
2.4L l4 ELECTRIC/ DOHC
3.6L V6 FLEX DOHC
2013 Buick Regal
Base Sedan 4-Door
GS Sedan 4-Door
Premium Sedan 4-Door
2.4L l4 ELECTRIC/ DOHC
2.0L l4 FLEX DOHC Turbocharged
2013 Chevrolet Malibu
Eco Sedan 4-Door
LS Sedan 4-Door
LT Sedan 4-Door
LTZ Sedan 4-Door
2.4L l4 ELECTRIC/ DOHC
2.5L l4 DOHC
2.0L l4 DOHC Turbocharged
2014 Buick LaCrosse
Base Sedan 4-Door
Leather Sedan 4-Door
Premium Sedan 4-Door
2.4L l4 ELECTRIC/ DOHC
3.6L V6 FLEX DOHC
2014 Buick Regal
Base Sedan 4-Door
GS Sedan 4-Door
Premium Sedan 4-Door
2.4L l4 ELECTRIC/ DOHC
2.0L l4 DOHC Turbocharged
2014 Chevrolet Malibu
Eco Sedan 4-Door
LS Sedan 4-Door
LT Sedan 4-Door
LTZ Sedan 4-Door
2.4L l4 ELECTRIC/ DOHC
2.5L l4 DOHC
2.0L l4 DOHC Turbocharged
2015 Buick LaCrosse
Base Sedan 4-Door
Leather Sedan 4-Door
Premium Sedan 4-Door
2.4L l4 ELECTRIC/ DOHC
3.6L V6 FLEX DOHC
3.6L V6 DOHC
2015 Buick Regal
Base Sedan 4-Door
GS Sedan 4-Door
Premium Sedan 4-Door
2.0L l4 DOHC Turbocharged
2.4L l4 FLEX DOHC
2.4L l4 ELECTRIC/ DOHC
2015 Chevrolet Malibu
LS Sedan 4-Door
LT Sedan 4-Door
LTZ Sedan 4-Door
2.5L l4 DOHC
2.0L l4 DOHC Turbocharged
2016 Buick LaCrosse
Base Sedan 4-Door
Leather Sedan 4-Door
Premium Sedan 4-Door
Sport Touring Sedan 4-Door
2.4L l4 ELECTRIC/ DOHC
3.6L V6 FLEX DOHC
3.6L V6 DOHC
2016 Buick Regal
Base Sedan 4-Door
GS Sedan 4-Door
Premium Sedan 4-Door
Sport Touring Sedan 4-Door
2.0L l4 DOHC Turbocharged
2.4L l4 FLEX DOHC
2.4L l4 ELECTRIC/ DOHC
2016 Chevrolet Malibu
Hybrid Sedan 4-Door
L Sedan 4-Door
LS Sedan 4-Door
LT Sedan 4-Door
Premier Sedan 4-Door
1.8L l4 ELECTRIC/ DOHC
1.5L l4 DOHC Turbocharged
1.5L l4 Turbocharged
2.0L l4 DOHC Turbocharged
2.0L l4 Turbocharged
2016 Chevrolet Malibu Limited
LS Sedan 4-Door
LT Sedan 4-Door
LTZ Sedan 4-Door
2.5L l4 DOHC
2017 Buick Regal
Base Sedan 4-Door
GS Sedan 4-Door
Premium Sedan 4-Door
Sport Touring Sedan 4-Door
2.0L l4 DOHC Turbocharged
2.4L l4 FLEX DOHC
2017 Chevrolet Impala
LS Sedan 4-Door
LT Sedan 4-Door
Premier Sedan 4-Door
2.5L l4 FLEX DOHC
3.6L V6 BI-FUEL DOHC
3.6L V6 FLEX DOHC
2018 Chevrolet Impala
LS Sedan 4-Door
LT Sedan 4-Door
Premier Sedan 4-Door
2.5L l4 FLEX DOHC
3.6L V6 FLEX DOHC
2019 Chevrolet Impala
LS Sedan 4-Door
LT Sedan 4-Door
Premier Sedan 4-Door
2.5L l4 FLEX DOHC
3.6L V6 FLEX DOHC
Warranty: 6 Month
Returns Accepted: Yes
Item must be returned within: 60 Days
Refund will be given as: Money Back
Return shipping will be paid by: Seller