Lower Control Arm Rear Classic Style Toe Link Fits 07-17 COMPASS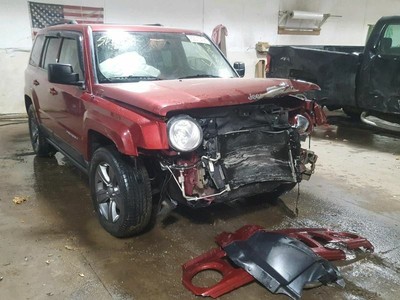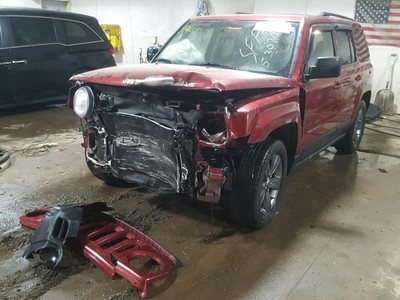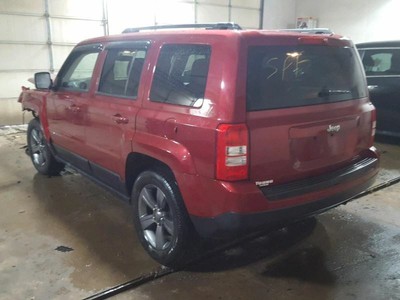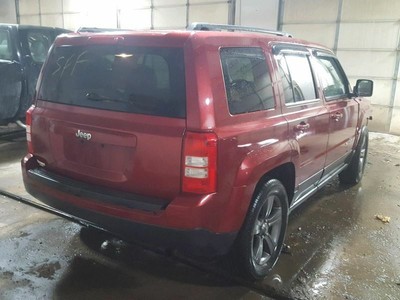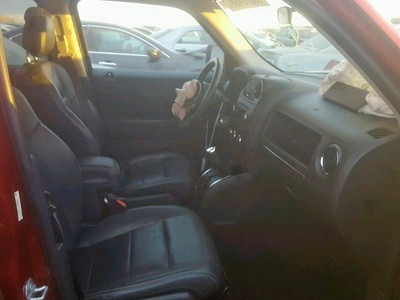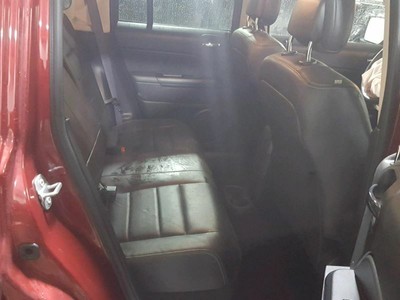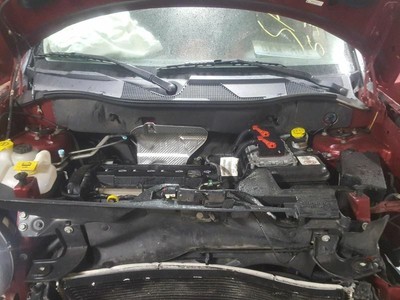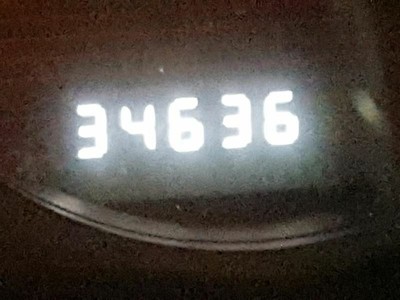 Item #:

PR-233424007186

Ships From:

Cedar Springs, Michigan
Price:

$95.00
Returns Accepted: Returns Accepted.
Item must be returned within: 60 Days.
Refund will be given as: Money Back.
Return policy details: .
Return shipping will be paid by: Seller.
Conditions & Options: LH,REAR,43K MILES.
Genuine OEM: Yes.
Interchange Part Number: 513-00426.
Designation: Used.
PartNumber: 513.
Mileage: 35000.
Model: PATRIOT.
Make: JEEP/PLYMOUTH TRUCK.
Year: 2015.
Stock #: B11861.
Brand: JEEP/PLYMOUTH TRUCK.
MPN: Does Not Apply.
Manufacturer Part Number: Does Not Apply.
GTIN: Does not apply.
Inventory ID: 395341.
VIN #: 1C4NJPFA4FD107212.
Warranty: 6 Month.
Donor Vehicle Details Year 2015 Model PATRIOT Odometer 35000 Miles Stock Number B11861 Item Details: LH,REAR,43K MILES Part also fits COMPASS 17 classic style ( vertical rear door handle ), toe link COMPASS 07-16 toe link CALIBER 07-12 toe link PATRIOT 07-17 toe link Installation Some parts may require programming or specialized installation techniques. Please check with your local mechanic or dealership BEFORE purchasing! If you have any questions about a part, please contact us BEFORE purchasing! Local pick up is available. Please contact us prior to your purchase to arrange pickup. Warranty and Returns All parts come with a standard 6 MONTH PARTS WARRANTY!  Gaskets, seals, filters, and fluids are not covered under this warranty. We also offer the BEST extended warranty coverage in the industry 6 Month, 1 Year, and 3 Year parts AND labor warranties available for purchase. With our EXTENDED coverage warranties not only will we send a replacement part if the original fails, we will also help pay labor to re-install the replacement part! Please contact us directly with any questions regarding EXTENDED parts and labor warranties. Payment Policies We accept immediate payment using PayPal only. 6% sales tax will be applied to all orders picked up or shipped to the state of MI.
This part is compatible with the following vehicles:
Year/Make/Model
Body & Trim
Engine
2007 Dodge Caliber
R/T Hatchback 4-Door
SE Hatchback 4-Door
SXT Hatchback 4-Door
2.4L l4 DOHC
1.8L l4 DOHC
2.0L l4 DOHC
2007 Jeep Compass
Base Sport Utility 4-Door
Limited Sport Utility 4-Door
Sport Sport Utility 4-Door
2.0L l4 DOHC
2.4L l4 DOHC
2007 Jeep Patriot
Limited Sport Utility 4-Door
Sport Sport Utility 4-Door
2.4L l4 DOHC
2.0L l4 DOHC
2008 Dodge Caliber
R/T Hatchback 4-Door
SE Hatchback 4-Door
SRT-4 Hatchback 4-Door
SXT Hatchback 4-Door
2.4L l4 DOHC
1.8L l4 DOHC
2.0L l4 DOHC
2.4L l4 DOHC Turbocharged
2008 Jeep Compass
Limited Sport Utility 4-Door
North Edition Sport Utility 4-Door
Sport Sport Utility 4-Door
2.4L l4 DOHC
2.0L l4 DOHC
2008 Jeep Patriot
Limited Sport Utility 4-Door
North Edition Sport Utility 4-Door
Sport Sport Utility 4-Door
2.4L l4 DOHC
2.0L l4 DOHC
2009 Dodge Caliber
R/T Hatchback 4-Door
SE Hatchback 4-Door
SRT-4 Hatchback 4-Door
SXT Hatchback 4-Door
2.4L l4 DOHC
1.8L l4 DOHC
2.0L l4 DOHC
2.4L l4 DOHC Turbocharged
2009 Jeep Compass
Limited Sport Utility 4-Door
Sport Sport Utility 4-Door
2.4L l4 DOHC
2.0L l4 DOHC
2009 Jeep Patriot
Limited Sport Utility 4-Door
Sport Sport Utility 4-Door
2.4L l4 DOHC
2.0L l4 DOHC
2010 Dodge Caliber
Express Hatchback 4-Door
Heat Hatchback 4-Door
Mainstreet Hatchback 4-Door
R/T Hatchback 4-Door
Rush Hatchback 4-Door
SE Hatchback 4-Door
SXT Hatchback 4-Door
Uptown Hatchback 4-Door
2.0L l4 DOHC
2.4L l4 DOHC
2010 Jeep Compass
Limited Sport Utility 4-Door
Sport Sport Utility 4-Door
2.4L l4 DOHC
2.0L l4 DOHC
2010 Jeep Patriot
Limited Sport Utility 4-Door
Sport Sport Utility 4-Door
2.4L l4 DOHC
2.0L l4 DOHC
2011 Dodge Caliber
Canada Value Package Hatchback 4-Door
Express Hatchback 4-Door
Heat Hatchback 4-Door
Mainstreet Hatchback 4-Door
Rush Hatchback 4-Door
SE Plus Hatchback 4-Door
SXT Hatchback 4-Door
Uptown Hatchback 4-Door
2.0L l4 DOHC
2.4L l4 DOHC
2011 Jeep Compass
Base Sport Utility 4-Door
Latitude Sport Utility 4-Door
Limited Sport Utility 4-Door
North Edition Sport Utility 4-Door
Sport Sport Utility 4-Door
2.0L l4 DOHC
2.4L l4 DOHC
2011 Jeep Patriot
Latitude Sport Utility 4-Door
Latitude X Sport Utility 4-Door
Limited Sport Utility 4-Door
North Edition Sport Utility 4-Door
Sport Sport Utility 4-Door
2.0L l4 DOHC
2.4L l4 DOHC
2012 Dodge Caliber
SE Hatchback 4-Door
SXT Hatchback 4-Door
SXT Plus Hatchback 4-Door
2.0L l4 DOHC
2.4L l4 DOHC
2012 Jeep Compass
Latitude Sport Utility 4-Door
Limited Sport Utility 4-Door
North Edition Sport Utility 4-Door
Sport Sport Utility 4-Door
2.0L l4 DOHC
2.4L l4 DOHC
2012 Jeep Patriot
Latitude Sport Utility 4-Door
Limited Sport Utility 4-Door
North Edition Sport Utility 4-Door
Sport Sport Utility 4-Door
2.0L l4 DOHC
2.4L l4 DOHC
2013 Jeep Compass
Latitude Sport Utility 4-Door
Limited Sport Utility 4-Door
North Sport Utility 4-Door
Sport Sport Utility 4-Door
2.0L l4 DOHC
2.4L l4 DOHC
2013 Jeep Patriot
Latitude Sport Utility 4-Door
Limited Sport Utility 4-Door
North Sport Utility 4-Door
Sport Sport Utility 4-Door
2.0L l4 DOHC
2.4L l4 DOHC
2014 Jeep Compass
Latitude Sport Utility 4-Door
Limited Sport Utility 4-Door
North Sport Utility 4-Door
Sport Sport Utility 4-Door
2.0L l4 DOHC
2.4L l4 DOHC
2014 Jeep Patriot
Latitude Sport Utility 4-Door
Limited Sport Utility 4-Door
North Sport Utility 4-Door
Sport Sport Utility 4-Door
2.0L l4 DOHC
2.4L l4 DOHC
2015 Jeep Compass
Altitude Sport Utility 4-Door
High Altitude Sport Utility 4-Door
Latitude Sport Utility 4-Door
Limited Sport Utility 4-Door
North Sport Utility 4-Door
Sport Sport Utility 4-Door
2.4L l4 DOHC
2.0L l4 DOHC
2015 Jeep Patriot
Latitude Sport Utility 4-Door
Limited Sport Utility 4-Door
North Sport Utility 4-Door
Sport Sport Utility 4-Door
2.0L l4 DOHC
2.4L l4 DOHC
2016 Jeep Compass
75th Anniversary Sport Utility 4-Door
Latitude Sport Utility 4-Door
North Sport Utility 4-Door
Sport Sport Utility 4-Door
2.4L l4 DOHC
2.0L l4 DOHC
2016 Jeep Patriot
75th Anniversary Sport Utility 4-Door
Latitude Sport Utility 4-Door
North Sport Utility 4-Door
Sport Sport Utility 4-Door
2.4L l4 DOHC
2.0L l4 DOHC
2017 Jeep Patriot
Latitude Sport Utility 4-Door
North Sport Utility 4-Door
Sport Sport Utility 4-Door
2.0L l4 DOHC
2.4L l4 DOHC