IGNITION SWITCH Mazda 3 5 2004 2004-2005 2005-2006 2006-2008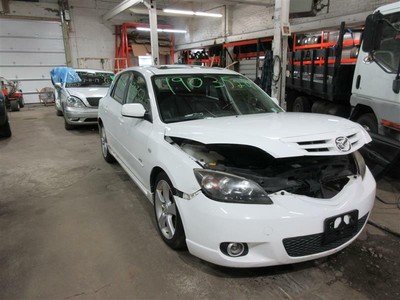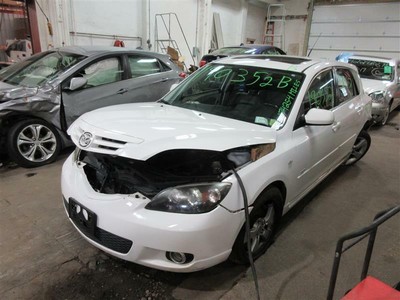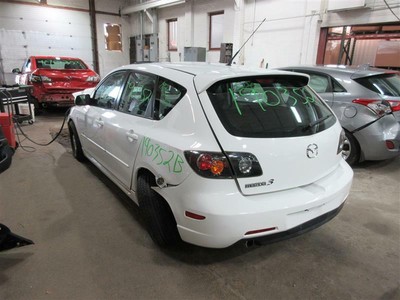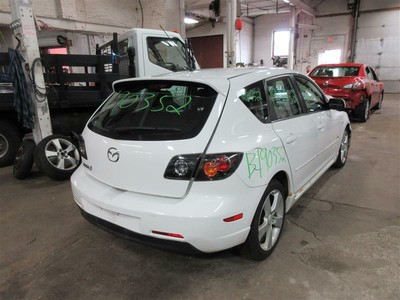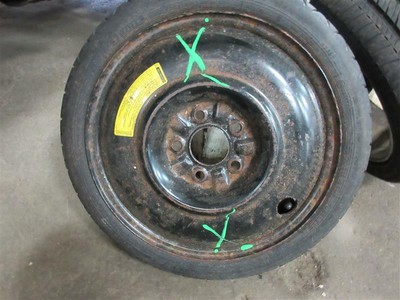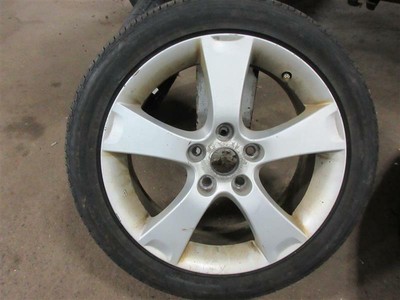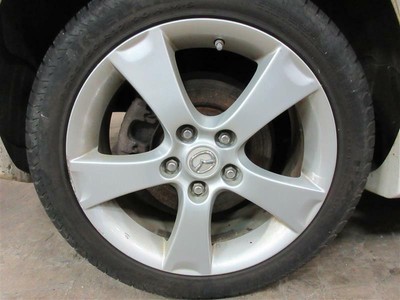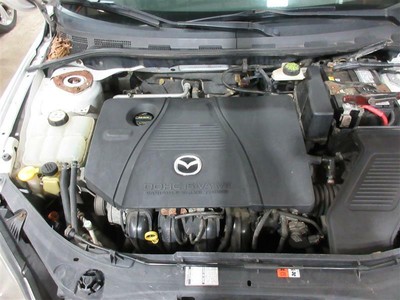 Part number BP4K66151, BP4K66151A, BP4K66151B is available for purchase online. To purchase the part or to get additional information about the part before you purchase it, click on the View More Details button.
Item #:

PR-401955425811

Ships From:

Waterbury, Connecticut
Price:

$113.17
Returns Accepted: Returns Accepted.
Item must be returned within: 60 Days.
Refund will be given as: Money Back.
Return shipping will be paid by: Seller.
Year: 2005.
Conditions & Options: CONVENTIONAL IGNITION.
VIN #: JM1BK343051305704.
Model: 3.
Mileage: 174254.
Stock #: 190352.
Manufacturer Part Number: BP4K66151, BP4K66151A, BP4K66151B.
Make: Mazda.
Exterior Paint Code: A4D.
Inventory ID: 998165.
Interchange Part Number: 633-50864.
Inventory Number: 633-50864.
Warranty: 6 Month.
OE Spec or Performance/Custom: OE Spec.
Brand: Mazda.
SUPPORT STORE HOME CONTACT 6 Month Money Back Guarantee on all Parts. IGNITION SWITCH Mazda 3 5 2004 04 2005 05 2006 06 07 08 998165 Part Number: 998165 Description This listing is for a used OEM Stock Ignition Switch with key. Pulled from a running recycled vehicle. All items come guaranteed with a 6 month money back Guarantee. Be sure to see below to make sure this part fits your car. If you have any questions, please let us know Thanks Our Part #: 190352-998165 Our Inventory Notes : CONVENTIONAL IGNITION Part Numbers on Part :  Vehicle Fit MAZDA 5 06-10MAZDA 3 10-13 conventional ignitionMAZDA 3 04-09MAZDA 5 12-14 Donor Vehicle 2005 MAZDA 3 Stock # 190352 VIN # JM1BK343051305704 your browser does not support the video tag. For more quality MAZDA 3 parts Click Here to shop our store! Shipping This item can be shipped within the continental US with FedEx Ground.  Because every auto part is different, we are not able to preset express shipping rates. If you need faster shipping, please contact us for more details. Your order must have a physical address. Orders with only PO boxes will not ship until a physical address is provided.Please contact us for Local Pickup. Remember to update your phone number on checkout in case we need to contact you. This part can also be shipped to AK, PR, HI and Canada with USPS. Any Duties or Taxes due on delivery are the buyer's responsibility. Tom's Foreign Auto Parts will not be responsible for any customs fees, taxes or duties due on delivery. Part Status: This part is off the car and will ship within 1 Business day of payment. Guarantee and Returns We offer a 6 Month Money Back Guarantee on everything we sell. If you have a problem with a part, don't need it, doesn't fit or don't like it just let us know. You have 6 months from the date of purchase to return it to us for a full refund. Please contact us before returning any item. This part also comes with Free Returns! Not only can you send it back to us within 6 months, we'll cover the return shipping. Be sure to contact us for a prepaid label before shipping it back. Free returns are only available within the contiguous US. Please note that we do not cover Labor, our Money Back Guarantee covers the part only. We also cannot reimburse return shipping so be sure to contact us for a prepaid return label if you don't have it from the original packaging. Our Guarantee If something happens to your part within six months of your purchase, we'll give you your money back. Our Promise Our parts are recycled from used cars, so you get perfectly good used parts for great prices. Our Proof We've been in business for over 30 years. Buy from a reliable and trusted Auto Recycler. No Hassle Returns Every part we sell comes with a standard no hassle 6 Month Money Back Guarantee. Questions about your order? Feel free to contact us. We are here to help! Add to Favorites Store Newsletter Ask Us A Question View Our Feedback Copyright 2018 - Tom's Foreign Auto Parts - 35 S 5th St Waterbury CT 06708. All Rights Reserved
Part number BP4K66151, BP4K66151A, BP4K66151B is compatible with the following vehicles:
Year/Make/Model
Body & Trim
Engine
2004 Mazda 3
GS Hatchback 4-Door
GS Sedan 4-Door
GT Hatchback 4-Door
GT Sedan 4-Door
GX Sedan 4-Door
i Sedan 4-Door
S Hatchback 4-Door
S Sedan 4-Door
2.0L l4 DOHC
2.3L l4 DOHC
2005 Mazda 3
GS Hatchback 4-Door
GS Sedan 4-Door
GT Hatchback 4-Door
GT Sedan 4-Door
GX Sedan 4-Door
i Sedan 4-Door
S Hatchback 4-Door
S Sedan 4-Door
SP23 Hatchback 4-Door
SP23 Sedan 4-Door
2.0L l4 DOHC
2.3L l4 DOHC
2006 Mazda 3
GS Hatchback 4-Door
GS Sedan 4-Door
GT Hatchback 4-Door
GT Sedan 4-Door
GX Sedan 4-Door
i Sedan 4-Door
S Hatchback 4-Door
S Sedan 4-Door
2.0L l4 DOHC
2.3L l4 DOHC
2006 Mazda 5
Sport Mini Passenger Van 4-Door
Touring Mini Passenger Van 4-Door
2.3L l4 DOHC
2007 Mazda 3
i Sedan 4-Door
Mazdaspeed Hatchback 4-Door
S Hatchback 4-Door
S Sedan 4-Door
2.0L l4 DOHC
2.3L l4 DOHC Turbocharged
2.3L l4 DOHC
2007 Mazda 5
Grand Touring Mini Passenger Van 4-Door
Sport Mini Passenger Van 4-Door
Touring Mini Passenger Van 4-Door
2.3L l4 DOHC
2008 Mazda 3
GS Sedan 4-Door
GT Hatchback 4-Door
GT Sedan 4-Door
GX Sedan 4-Door
i Sedan 4-Door
Mazdaspeed Hatchback 4-Door
S Hatchback 4-Door
S Sedan 4-Door
2.0L l4 DOHC
2.3L l4 DOHC
2.3L l4 DOHC Turbocharged
2008 Mazda 5
Grand Touring Mini Passenger Van 4-Door
GS Mini Passenger Van 4-Door
GT Mini Passenger Van 4-Door
Sport Mini Passenger Van 4-Door
Touring Mini Passenger Van 4-Door
2.3L l4 DOHC
2009 Mazda 3
GS Hatchback 4-Door
GS Sedan 4-Door
GT Hatchback 4-Door
GT Sedan 4-Door
GX Hatchback 4-Door
GX Sedan 4-Door
i Sedan 4-Door
Mazdaspeed Hatchback 4-Door
S Hatchback 4-Door
S Sedan 4-Door
2.0L l4 DOHC
2.3L l4 DOHC
2.3L l4 DOHC Turbocharged
2009 Mazda 3 Sport
GX Hatchback 4-Door
2.0L l4 DOHC
2009 Mazda 5
Grand Touring Mini Passenger Van 4-Door
GS Mini Passenger Van 4-Door
GT Mini Passenger Van 4-Door
Sport Mini Passenger Van 4-Door
Touring Mini Passenger Van 4-Door
2.3L l4 DOHC
2010 Mazda 3
GS Hatchback 4-Door
GS Sedan 4-Door
GT Hatchback 4-Door
GT Sedan 4-Door
GX Hatchback 4-Door
GX Sedan 4-Door
i Sedan 4-Door
Mazdaspeed Hatchback 4-Door
S Hatchback 4-Door
S Sedan 4-Door
2.0L l4 DOHC
2.5L l4 DOHC
2.3L l4 DOHC Turbocharged
2010 Mazda 3 Sport
GS Hatchback 4-Door
GT Hatchback 4-Door
GX Hatchback 4-Door
2.5L l4 DOHC
2.0L l4 DOHC
2010 Mazda 5
Grand Touring Mini Passenger Van 4-Door
GS Mini Passenger Van 4-Door
GT Mini Passenger Van 4-Door
Sport Mini Passenger Van 4-Door
Touring Mini Passenger Van 4-Door
2.3L l4 DOHC
2011 Mazda 3
GS Hatchback 4-Door
GS Sedan 4-Door
GT Hatchback 4-Door
GT Sedan 4-Door
GX Hatchback 4-Door
GX Sedan 4-Door
i Sedan 4-Door
Mazdaspeed Hatchback 4-Door
S Hatchback 4-Door
S Sedan 4-Door
Sport GS Hatchback 4-Door
Sport GT Hatchback 4-Door
Sport GX Hatchback 4-Door
2.0L l4 DOHC
2.5L l4 DOHC
2.3L l4 DOHC Turbocharged
2012 Mazda 3
GS Sedan 4-Door
GS-SKY Sedan 4-Door
GT Sedan 4-Door
GX Sedan 4-Door
i Hatchback 4-Door
i Sedan 4-Door
Mazdaspeed
Mazdaspeed Hatchback 4-Door
S Hatchback 4-Door
S Sedan 4-Door
2.0L l4 DOHC
2.5L l4 DOHC
2.3L l4 DOHC Turbocharged
2012 Mazda 3 Sport
GS Hatchback 4-Door
GS-SKY Hatchback 4-Door
GT Hatchback 4-Door
GX Hatchback 4-Door
2.0L l4 DOHC
2.5L l4 DOHC
2012 Mazda 5
Grand Touring Mini Passenger Van 4-Door
GS Mini Passenger Van 4-Door
GT Mini Passenger Van 4-Door
Sport Mini Passenger Van 4-Door
Touring Mini Passenger Van 4-Door
2.5L l4 DOHC
2013 Mazda 3
GS-SKY Sedan 4-Door
GT Sedan 4-Door
GX Sedan 4-Door
i Hatchback 4-Door
i Sedan 4-Door
Mazdaspeed Hatchback 4-Door
S Hatchback 4-Door
S Sedan 4-Door
2.0L l4 DOHC
2.5L l4 DOHC
2.3L l4 DOHC Turbocharged
2013 Mazda 3 Sport
GS-SKY Hatchback 4-Door
GT Hatchback 4-Door
GX Hatchback 4-Door
2.0L l4 DOHC
2.5L l4 DOHC
2013 Mazda 5
Grand Touring Mini Passenger Van 4-Door
GS Mini Passenger Van 4-Door
GT Mini Passenger Van 4-Door
Sport Mini Passenger Van 4-Door
Touring Mini Passenger Van 4-Door
2.5L l4 DOHC
2014 Mazda 5
Grand Touring Mini Passenger Van 4-Door
GS Mini Passenger Van 4-Door
GT Mini Passenger Van 4-Door
Sport Mini Passenger Van 4-Door
Touring Mini Passenger Van 4-Door
2.5L l4 DOHC