Hub Front Fits 17-19 SPORTAGE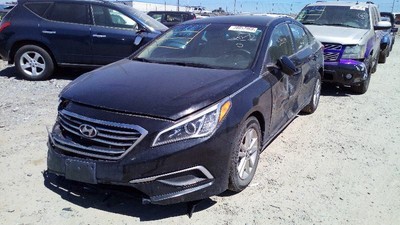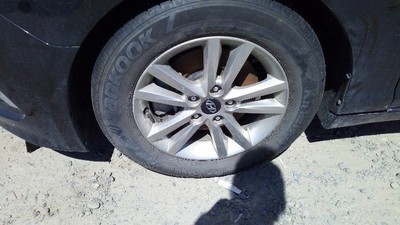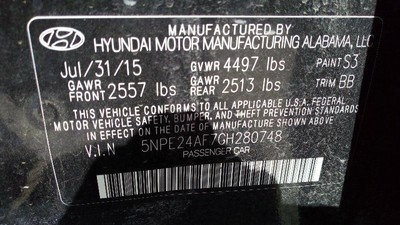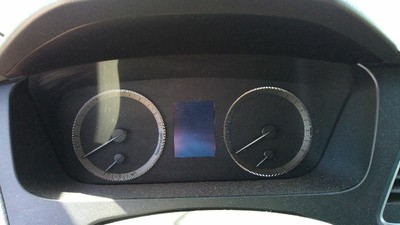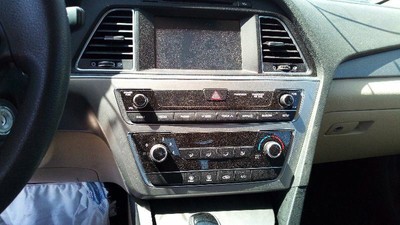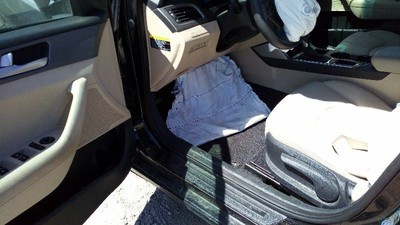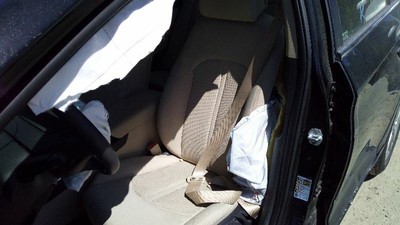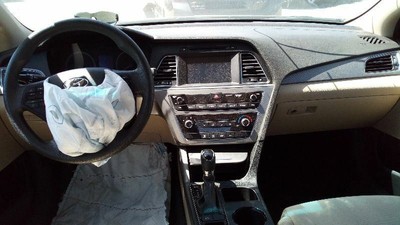 Part number Does Not Apply is available for purchase online. To purchase the part or to get additional information about the part before you purchase it, click on the View More Details button.
Item #:

PR-401786486028

Ships From:

Spokane, Washington
Price:

$129.96
Returns Accepted: Returns Accepted.
Item must be returned within: 60 Days.
Refund will be given as: Money back or replacement (buyer's choice).
Return shipping will be paid by: Buyer.
Genuine OEM: Yes.
Interchange Part Number: 538-59260.
Designation: Used.
PartNumber: 538.
Mileage: 53000.
Model: SONATA.
Make: HYUNDAI.
Year: 2016.
Stock #: CRP9.
Brand: HYUNDAI.
MPN: Does Not Apply.
Manufacturer Part Number: Does Not Apply.
GTIN: Does not apply.
Inventory ID: 6137230.
VIN #: 5NPE24AF7GH280748.
Hub Front Fits 17-19 SPORTAGE 6137230 Description--> Description This ad is for one "WHEEL HUB" (NOT THE LOCK OUT). Donor Vehicle Model: SONATA Year: 2016 Mileage: 53000 (0 = not available or unknown) Stock Number: CRP9 Store Number: 2 Part Detail Part Grade: A Part Category: Y Part Placement: Notes: This part will fit these makes and models with these options SONATA 15 Front; bolt on hub CADENZA 18 front TUCSON 17-18 front OPTIMA 16 Front; US built (VIN 5, 1st digit) CADENZA 17 Front OPTIMA 17-18 front SPORTAGE 18-19 front SONATA 17 front, US built OPTIMA 16 Front; Korea built (VIN K, 1st digit), LX SONATA 16 Front; Korea built, (2.0L, hybrid), thru 12/07/15 SPORTAGE 17 Front SONATA 16 Front; US built TUCSON 16 Front; gasoline --> WARRANTY / GUARANTEE --> We have gone to great lengths to present these items in their actual condition.   We will be happy to go over every detail with you.   We want you to be satisfied and will make every effort to achieve this goal.   We do not warranty Installation or other labor costs. Our mailing address is:  Spalding Auto Parts Inc. Attn: Online Sales Dept. 10708 Knox Ave.  Spokane Valley, Wa. Monday through Friday.         We want you to receive the proper part. In the Automotive world this can be quite a          task! If you type in your information into the compatibility table it will help greatly to          make sure you get the right part. Or. Please contact us just to be sure you receive the proper part you need. We will be Happy to Help. Use the contact information just below.    
Part number Does Not Apply is compatible with the following vehicles:
Year/Make/Model
Body & Trim
Engine
2015 Hyundai Sonata
Eco Sedan 4-Door
GL Sedan 4-Door
GLS Sedan 4-Door
Hybrid Limited Sedan 4-Door
Hybrid Sedan 4-Door
Limited 2.0T Sedan 4-Door
Limited Sedan 4-Door
SE Sedan 4-Door
Sport 2.0T Sedan 4-Door
Sport Sedan 4-Door
Ultimate 2.0T Sedan 4-Door
1.6L l4 DOHC Turbocharged
2.4L l4 DOHC
2.4L l4 ELECTRIC/ DOHC
2.0L l4 DOHC Turbocharged
2016 Hyundai Sonata
Eco Sedan 4-Door
GL Sedan 4-Door
GLS Sedan 4-Door
Hybrid Limited Sedan 4-Door
Hybrid Sedan 4-Door
Limited 2.0T Sedan 4-Door
Limited Sedan 4-Door
Plug-In Hybrid Limited Sedan 4-Door
Plug-In Hybrid Sedan 4-Door
Plug-In Hybrid Ultimate Sedan 4-Door
SE Sedan 4-Door
Sport 2.0T Sedan 4-Door
Sport Sedan 4-Door
Sport Tech Sedan 4-Door
Ultimate 2.0T Sedan 4-Door
1.6L l4 DOHC Turbocharged
2.4L l4 DOHC
2.0L l4 ELECTRIC/ DOHC
2.0L l4 DOHC Turbocharged
2016 Hyundai Tucson
Base Sport Utility 4-Door
Eco Sport Utility 4-Door
Limited Sport Utility 4-Door
Luxury Sport Utility 4-Door
Premium Sport Utility 4-Door
SE Sport Utility 4-Door
Sport Sport Utility 4-Door
Ultimate Sport Utility 4-Door
2.0L l4 DOHC
1.6L l4 DOHC Turbocharged
2.0L l4 DOHC
2016 Kia Optima
EX Sedan 4-Door
Hybrid EX Premium Sedan 4-Door
Hybrid EX Sedan 4-Door
Hybrid LX Sedan 4-Door
Hybrid Sedan 4-Door
LX 1.6T Sedan 4-Door
LX Sedan 4-Door
SX Limited Sedan 4-Door
SX Sedan 4-Door
SXL Sedan 4-Door
2.4L l4 DOHC
2.4L l4
2.4L l4 ELECTRIC/ DOHC
1.6L l4 DOHC Turbocharged
2.0L l4 DOHC Turbocharged
2.0L l4 Turbocharged
2017 Hyundai Sonata
Eco Sedan 4-Door
GL Sedan 4-Door
GLS Sedan 4-Door
Hybrid Limited Sedan 4-Door
Hybrid SE Sedan 4-Door
Hybrid Sedan 4-Door
Hybrid Ultimate Sedan 4-Door
Limited 2.0T Sedan 4-Door
Limited Sedan 4-Door
Plug-In Hybrid Limited Sedan 4-Door
Plug-In Hybrid Sedan 4-Door
Plug-In Hybrid Ultimate Sedan 4-Door
SE Sedan 4-Door
Sport 2.0T Sedan 4-Door
Sport Sedan 4-Door
Sport Tech Sedan 4-Door
Ultimate 2.0T Sedan 4-Door
1.6L l4 DOHC Turbocharged
2.4L l4 DOHC
2.0L l4 ELECTRIC/ DOHC
2.0L l4 DOHC Turbocharged
2017 Hyundai Tucson
Base Sport Utility 4-Door
Eco Sport Utility 4-Door
Fuel Cell Sport Utility 4-Door
Limited Sport Utility 4-Door
Luxury Sport Utility 4-Door
Premium Sport Utility 4-Door
SE Sport Utility 4-Door
Sport Sport Utility 4-Door
Ultimate Sport Utility 4-Door
Value Sport Utility 4-Door
2.0L l4 DOHC
1.6L l4 DOHC Turbocharged
ELECTRIC/HYDROGEN
2.0L l4
2017 Kia Cadenza
Base Sedan 4-Door
Limited Sedan 4-Door
Premium Sedan 4-Door
Technology Sedan 4-Door
3.3L V6 DOHC
2017 Kia Optima
EX Sedan 4-Door
Hybrid EX Premium Sedan 4-Door
Hybrid EX Sedan 4-Door
Hybrid LX Sedan 4-Door
Hybrid Premium Sedan 4-Door
LX 1.6T Sedan 4-Door
LX Sedan 4-Door
Plug-In Hybrid EX Sedan 4-Door
SX Limited Sedan 4-Door
SX Sedan 4-Door
SXL Sedan 4-Door
2.4L l4 DOHC
2.0L l4 ELECTRIC/ DOHC
1.6L l4 DOHC Turbocharged
2.0L l4 DOHC Turbocharged
2017 Kia Sportage
EX Sport Utility 4-Door
LX Sport Utility 4-Door
SX Sport Utility 4-Door
SX Turbo Sport Utility 4-Door
2.0L l4 DOHC
2.4L l4 DOHC
2.0L l4 DOHC Turbocharged
2018 Hyundai Sonata
2.0T Sport Sedan 4-Door
2.4 Sport Sedan 4-Door
Eco Sedan 4-Door
GL Sedan 4-Door
GLS Sedan 4-Door
Hybrid GL Sedan 4-Door
Hybrid GLS Sedan 4-Door
Hybrid Limited Sedan 4-Door
Hybrid SE Sedan 4-Door
Limited 2.0T Sedan 4-Door
Limited Sedan 4-Door
Plug-In Hybrid Limited Sedan 4-Door
Plug-In Hybrid Sedan 4-Door
SE Sedan 4-Door
SEL Sedan 4-Door
Sport 2.0T Sedan 4-Door
Sport Sedan 4-Door
2.0L l4 DOHC Turbocharged
2.4L l4 DOHC
1.6L l4 DOHC Turbocharged
2.0L l4 ELECTRIC/ DOHC
2018 Hyundai Tucson
Base Sport Utility 4-Door
Limited Sport Utility 4-Door
Luxury Sport Utility 4-Door
Noir Sport Utility 4-Door
Premium Sport Utility 4-Door
SE Sport Utility 4-Door
SEL Plus Sport Utility 4-Door
SEL Sport Utility 4-Door
Sport Sport Utility 4-Door
Ultimate Sport Utility 4-Door
Value Edition Sport Utility 4-Door
2.0L l4 DOHC
1.6L l4 DOHC Turbocharged
2.0L l4 DOHC
2.4L l4 DOHC
2018 Kia Cadenza
Base Sedan 4-Door
Limited Sedan 4-Door
Premium Sedan 4-Door
Technology Sedan 4-Door
3.3L V6 DOHC
2018 Kia Optima
EX Sedan 4-Door
Hybrid EX Premium Sedan 4-Door
Hybrid EX Sedan 4-Door
Hybrid LX Sedan 4-Door
Hybrid Premium Sedan 4-Door
LX 1.6T Sedan 4-Door
LX Sedan 4-Door
Plug-In Hybrid EX Premium Sedan 4-Door
Plug-In Hybrid EX Sedan 4-Door
S Sedan 4-Door
SX Sedan 4-Door
SX Turbo Sedan 4-Door
SXL Turbo Sedan 4-Door
2.4L l4 DOHC
2.0L l4 ELECTRIC/ DOHC
1.6L l4 DOHC Turbocharged
2.0L l4 DOHC Turbocharged
2018 Kia Sportage
EX Sport Utility 4-Door
LX Sport Utility 4-Door
SX Turbo Sport Utility 4-Door
2.0L l4 DOHC
2.4L l4 DOHC
2.0L l4 DOHC Turbocharged
2019 Hyundai Sonata
2.0T Ultimate Sedan 4-Door
Essential Sedan 4-Door
Hybrid Limited Sedan 4-Door
Hybrid Luxury Sedan 4-Door
Hybrid Preferred Sedan 4-Door
Hybrid SE Sedan 4-Door
Hybrid Ultimate Sedan 4-Door
Limited 2.0T Sedan 4-Door
Limited Sedan 4-Door
Luxury Sedan 4-Door
Plug-In Hybrid Limited Sedan 4-Door
Plug-In Hybrid Sedan 4-Door
Preferred Sedan 4-Door
SE Sedan 4-Door
SEL Sedan 4-Door
Sport Sedan 4-Door
2.0L l4 DOHC Turbocharged
2.4L l4 DOHC
2.0L l4 ELECTRIC/ DOHC
2019 Kia Cadenza
Limited Sedan 4-Door
Premium Sedan 4-Door
Technology Sedan 4-Door
3.3L V6 DOHC
2019 Kia Sportage
EX Sport Utility 4-Door
LX Sport Utility 4-Door
SX Turbo Sport Utility 4-Door
2.0L l4 DOHC
2.4L l4 DOHC
2.0L l4 DOHC Turbocharged