Fuse Box Engine Fits 12-18 BMW 320i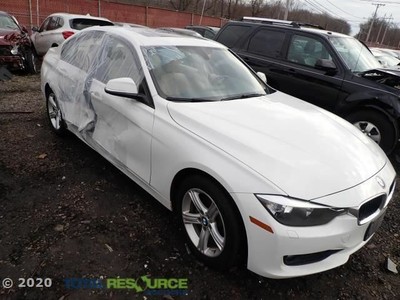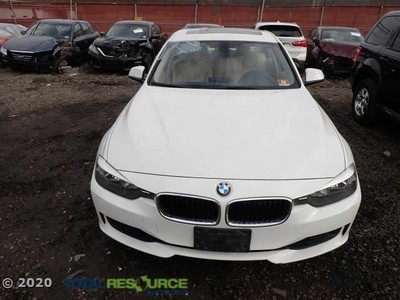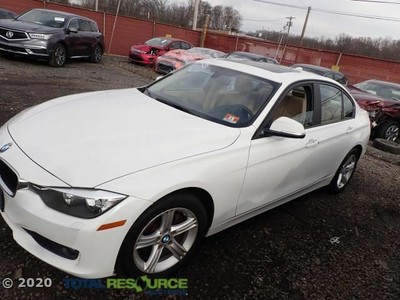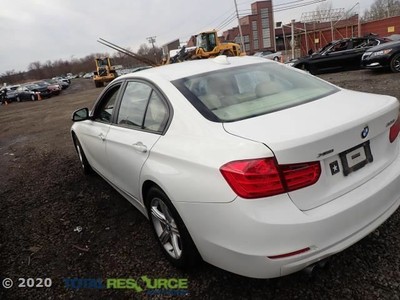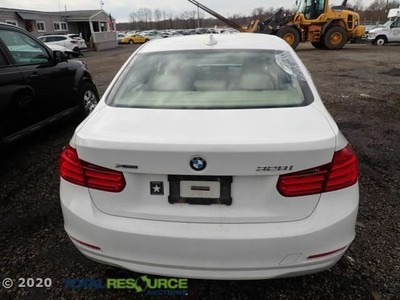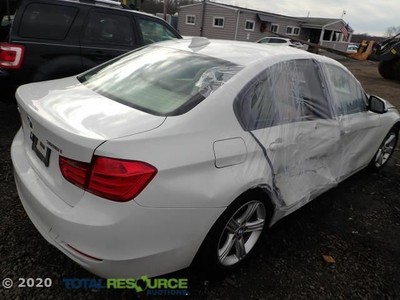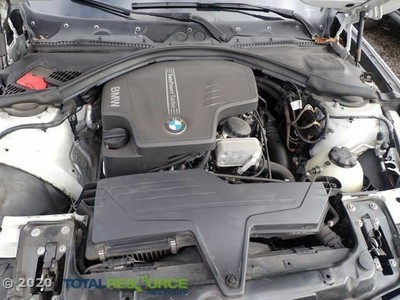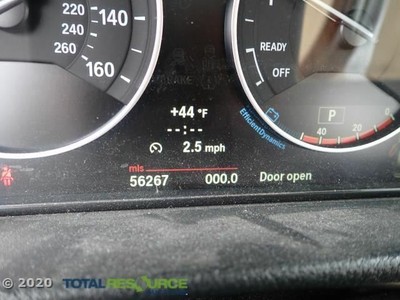 Item #:

PR-274595066130

Ships From:

Philadelphia, Pennsylvania
Powered by


Price:

$119.22
This is a used genuine OEM part with VIN number WBA3B5G57DNS04046.
Year: 2013
Model: 328i
VIN: WBA3B5G57DNS04046
Interchange Part Number: 646-10138
Genuine OEM Part: Yes
Important Vehicle Attributes: SED A8SP 2.00L
Mileage: 56000
Home About Us Payment Shipping Returns Warranty feedback Contact Us CATEGORIES 30% Off Sale Items! (1486) ABS Pumps (72) AC Compressors (167) Airbags (824) Alternators (154) Audio Equipment (409) Auto Glass (48) Blower Motors (222) Bumpers (42) Computer Modules (175) Doors (1236) Engines (542) Fenders (19) Fuel Doors (131) Fuel Pumps (255) Fuse Boxes (43) Headlights (188) Hoods (6) Interior Items (896) Mirrors (305) On Sale!!! (110) Owners Manual (15) Power Brake Boosters (35) Power Steering Pumps (28) Power Steering Racks (21) Radiators (76) Rear Axles (57) Sale Items (186) Seat Belts (425) Seats (246) Speedometers (271) Spindles/Contr?ol Arms (176) Starter Motors (188) Steering Columns (72) Sun Visors (17) Suspension (511) Taillights (389) Temperature Controls (57) Throttle Bodys (97) Transfer Cases (269) Transmissions (515) Trunk Lids (24) Turn Signals (65) Washer Bottles (345) Wheels (146) Window Regulators (278) Window Switches (349) Windshield Wiper Motors (228) Other (242) Fuse Box Engine Fits 12-18 BMW 320i 301683 Description Donor Vehicle Model : 328I Year : 2013 Mileage : 56000 (0 = not available or unknown) Stock Number : 928850 Notes : SED A8SP 2.00L see more 328I parts see all parts from this vehicle This part will fit these makes and models with these options BMW M235i 14-16 BMW 435i 14-16 (front) BMW M2 16-19 BMW 335i 14-15 BMW 328i 14-18 (2.0L) BMW 340i 16-18 (3.0L) BMW M3 15-18 BMW 330e 16-18 (2.0L) BMW 330i 19 (2.0L), Wagon BMW 228i 14-16 BMW 230i 17-19 BMW ACTIVEHYBRID 3 13-15 BMW 330i GT 17-19 BMW M4 15-19 (3.0L, twin turbo) BMW 440i 17-19 BMW M240i 17-19 BMW 320i 12-18 BMW 330i 17-18 (2.0L) BMW 430i 17-19 BMW 328i 12-13 2.0L (4 cylinder) BMW 328i GT 14-16 BMW 340i GT 17-19 BMW 335i GT 14-16 BMW 428i 14-16 Payment Shipping WARRANTY Returns About Us Payment Payment We accept all forms of payments. Shipping Shipping The majority of our parts are off and ready to ship the same day. For shipping an engine, transmission, axle, seat or sheet metal we require a commercial business address with a loading dock or forklift to unload the truck. If you cannot provide a commercial business address, we can deliver this part to a freight terminal for your pickup at no additional charge. Please contact us first so that we can give you the location of your closest freight terminal. WARRANTY WARRANTY All of our parts come with a 60 day money back warranty. Returns Returns If you need to return an item please contact us first before leaving feedback. The customer comes first at Orthodox so if you were to have an issue we are here to help out and work with you in anyway. About Us About Us There's nothing "junk" about our junk yard. Actually we are far from it. We are an extremely green and clean facility. Housing millions of tested auto parts our seven acre salvage yard and 100,000 sq. foot warehouse is the place for professional mechanics and private owners to find the parts they need. All of our parts are cleaned and tested to ensure the best quality. We also offer industry leading warranties. Home About Us Payment Shipping Returns Warranty feedback Contact Us Copyright © 2018, ORTHODOXAUTO. All rights reserved.
This part is compatible with the following vehicles:
Year/Make/Model
Body & Trim
Engine
2012 BMW 320i
Base Sedan 4-Door
2.0L l4 DOHC Turbocharged
2012 BMW 328i
Base Convertible 2-Door
Base Coupe 2-Door
Base Sedan 4-Door
Base Wagon 4-Door
2.0L l4 DOHC Turbocharged
2013 BMW 320i
Base Sedan 4-Door
2.0L l4 DOHC Turbocharged
2013 BMW 320i xDrive
Base Sedan 4-Door
2.0L l4 DOHC Turbocharged
2013 BMW 328i
Base Convertible 2-Door
Base Coupe 2-Door
Base Sedan 4-Door
2.0L l4 DOHC Turbocharged
2013 BMW 328i xDrive
Base Coupe 2-Door
Base Sedan 4-Door
2.0L l4 DOHC Turbocharged
2013 BMW ActiveHybrid 3
Base Sedan 4-Door
3.0L l6 ELECTRIC/ DOHC Turbocharged
2014 BMW 228i
Base Coupe 2-Door
2.0L l4 DOHC Turbocharged
2014 BMW 320i
Base Sedan 4-Door
2.0L l4 DOHC Turbocharged
2014 BMW 320i xDrive
Base Sedan 4-Door
2.0L l4 DOHC Turbocharged
2014 BMW 328d
Base Sedan 4-Door
2.0L l4 DIESEL DOHC Turbocharged
2014 BMW 328d xDrive
Base Sedan 4-Door
Base Wagon 4-Door
2.0L l4 DIESEL DOHC Turbocharged
2014 BMW 328i
Base Sedan 4-Door
2.0L l4 DOHC Turbocharged
2014 BMW 328i GT xDrive
Base Hatchback 4-Door
2.0L l4 DOHC Turbocharged
2014 BMW 328i xDrive
Base Sedan 4-Door
Base Wagon 4-Door
2.0L l4 DOHC Turbocharged
2014 BMW 335i
Base Sedan 4-Door
3.0L l6 DOHC Turbocharged
2014 BMW 335i GT xDrive
Base Hatchback 4-Door
3.0L l6 DOHC Turbocharged
2014 BMW 335i xDrive
Base Sedan 4-Door
3.0L l6 DOHC Turbocharged
2014 BMW 428i
Base Convertible 2-Door
Base Coupe 2-Door
2.0L l4 DOHC Turbocharged
2014 BMW 428i xDrive
Base Convertible 2-Door
Base Coupe 2-Door
2.0L l4 DOHC Turbocharged
2014 BMW 435i
Base Convertible 2-Door
Base Coupe 2-Door
3.0L l6 DOHC Turbocharged
2014 BMW 435i xDrive
Base Coupe 2-Door
3.0L l6 DOHC Turbocharged
2014 BMW ActiveHybrid 3
Base Sedan 4-Door
3.0L l6 ELECTRIC/ DOHC Turbocharged
2014 BMW M235i
Base Coupe 2-Door
3.0L l6 DOHC Turbocharged
2015 BMW 228i
Base Convertible 2-Door
Base Coupe 2-Door
2.0L l4 DOHC Turbocharged
2015 BMW 228i xDrive
Base Convertible 2-Door
Base Coupe 2-Door
2.0L l4 DOHC Turbocharged
2015 BMW 320i
Base Sedan 4-Door
2.0L l4 DOHC Turbocharged
2015 BMW 320i xDrive
Base Sedan 4-Door
2.0L l4 DOHC Turbocharged
2015 BMW 328d
Base Sedan 4-Door
2.0L l4 DIESEL DOHC Turbocharged
2015 BMW 328d xDrive
Base Sedan 4-Door
Base Wagon 4-Door
2.0L l4 DIESEL DOHC Turbocharged
2015 BMW 328i
Base Sedan 4-Door
2.0L l4 DOHC Turbocharged
2015 BMW 328i GT xDrive
Base Hatchback 4-Door
2.0L l4 DOHC Turbocharged
2015 BMW 328i xDrive
Base Sedan 4-Door
Base Wagon 4-Door
2.0L l4 DOHC Turbocharged
2015 BMW 335i
Base Sedan 4-Door
3.0L l6 DOHC Turbocharged
2015 BMW 335i GT xDrive
Base Hatchback 4-Door
3.0L l6 DOHC Turbocharged
2015 BMW 335i xDrive
Base Sedan 4-Door
3.0L l6 DOHC Turbocharged
2015 BMW 428i
Base Convertible 2-Door
Base Coupe 2-Door
2.0L l4 DOHC Turbocharged
2015 BMW 428i Gran Coupe
Base Hatchback 4-Door
2.0L l4 DOHC Turbocharged
2015 BMW 428i xDrive
Base Convertible 2-Door
Base Coupe 2-Door
2.0L l4 DOHC Turbocharged
2015 BMW 428i xDrive Gran Coupe
Base Hatchback 4-Door
2.0L l4 DOHC Turbocharged
2015 BMW 435i
Base Convertible 2-Door
Base Coupe 2-Door
3.0L l6 DOHC Turbocharged
2015 BMW 435i Gran Coupe
Base Hatchback 4-Door
3.0L l6 DOHC Turbocharged
2015 BMW 435i xDrive
Base Convertible 2-Door
Base Coupe 2-Door
3.0L l6 DOHC Turbocharged
2015 BMW 435i xDrive Gran Coupe
Base Hatchback 4-Door
3.0L l6 DOHC Turbocharged
2015 BMW ActiveHybrid 3
Base Sedan 4-Door
3.0L l6 ELECTRIC/ DOHC Turbocharged
2015 BMW M235i
Base Convertible 2-Door
Base Coupe 2-Door
3.0L l6 DOHC Turbocharged
2015 BMW M235i xDrive
Base Coupe 2-Door
3.0L l6 DOHC Turbocharged
2015 BMW M3
Base Sedan 4-Door
3.0L l6 DOHC Turbocharged
2015 BMW M4
Base Convertible 2-Door
Base Coupe 2-Door
3.0L l6 DOHC Turbocharged
2016 BMW 228i
Base Convertible 2-Door
Base Coupe 2-Door
2.0L l4 DOHC Turbocharged
2016 BMW 228i xDrive
Base Convertible 2-Door
Base Coupe 2-Door
2.0L l4 DOHC Turbocharged
2016 BMW 320i
Base Sedan 4-Door
2.0L l4 DOHC Turbocharged
2016 BMW 320i xDrive
Base Sedan 4-Door
2.0L l4 DOHC Turbocharged
2016 BMW 328d
Base Sedan 4-Door
2.0L l4 DIESEL DOHC Turbocharged
2016 BMW 328d xDrive
Base Sedan 4-Door
Base Wagon 4-Door
2.0L l4 DIESEL DOHC Turbocharged
2016 BMW 328i
Base Sedan 4-Door
2.0L l4 DOHC Turbocharged
2016 BMW 328i GT xDrive
Base Hatchback 4-Door
2.0L l4 DOHC Turbocharged
2016 BMW 328i xDrive
Base Sedan 4-Door
Base Wagon 4-Door
2.0L l4 DOHC Turbocharged
2016 BMW 330e
Base Sedan 4-Door
2.0L l4 ELECTRIC/ DOHC Turbocharged
2016 BMW 335i GT xDrive
Base Hatchback 4-Door
3.0L l6 DOHC Turbocharged
2016 BMW 340i
Base Sedan 4-Door
3.0L l6 DOHC Turbocharged
2016 BMW 340i xDrive
Base Sedan 4-Door
3.0L l6 DOHC Turbocharged
2016 BMW 428i
Base Convertible 2-Door
Base Coupe 2-Door
2.0L l4 DOHC Turbocharged
2016 BMW 428i Gran Coupe
Base Hatchback 4-Door
2.0L l4 DOHC Turbocharged
2016 BMW 428i xDrive
Base Convertible 2-Door
Base Coupe 2-Door
2.0L l4 DOHC Turbocharged
2016 BMW 428i xDrive Gran Coupe
Base Hatchback 4-Door
2.0L l4 DOHC Turbocharged
2016 BMW 435i
Base Convertible 2-Door
Base Coupe 2-Door
3.0L l6 DOHC Turbocharged
2016 BMW 435i Gran Coupe
Base Hatchback 4-Door
3.0L l6 DOHC Turbocharged
2016 BMW 435i xDrive
Base Convertible 2-Door
Base Coupe 2-Door
3.0L l6 DOHC Turbocharged
2016 BMW 435i xDrive Gran Coupe
Base Hatchback 4-Door
3.0L l6 DOHC Turbocharged
2016 BMW M2
Base Coupe 2-Door
3.0L l6 DOHC Turbocharged
2016 BMW M235i
Base Convertible 2-Door
Base Coupe 2-Door
3.0L l6 DOHC Turbocharged
2016 BMW M235i xDrive
Base Convertible 2-Door
Base Coupe 2-Door
3.0L l6 DOHC Turbocharged
2016 BMW M3
Base Sedan 4-Door
3.0L l6 DOHC Turbocharged
2016 BMW M4
Base Convertible 2-Door
Base Coupe 2-Door
GTS Coupe 2-Door
3.0L l6 DOHC Turbocharged
2017 BMW 230i
Base Convertible 2-Door
Base Coupe 2-Door
2.0L l4 DOHC Turbocharged
2017 BMW 230i xDrive
Base Convertible 2-Door
Base Coupe 2-Door
2.0L l4 DOHC Turbocharged
2017 BMW 320i
Base Sedan 4-Door
2.0L l4 DOHC Turbocharged
2017 BMW 320i xDrive
Base Sedan 4-Door
2.0L l4 DOHC Turbocharged
2017 BMW 328d
Base Sedan 4-Door
2.0L l4 DIESEL DOHC Turbocharged
2017 BMW 328d xDrive
Base Sedan 4-Door
Base Wagon 4-Door
2.0L l4 DIESEL DOHC Turbocharged
2017 BMW 330e
iPerformance Sedan 4-Door
2.0L l4 ELECTRIC/ DOHC Turbocharged
2017 BMW 330i
Base Sedan 4-Door
2.0L l4 DOHC Turbocharged
2017 BMW 330i GT xDrive
Base Hatchback 4-Door
2.0L l4 DOHC Turbocharged
2017 BMW 330i xDrive
Base Sedan 4-Door
Base Wagon 4-Door
2.0L l4 DOHC Turbocharged
2017 BMW 340i
Base Sedan 4-Door
3.0L l6 DOHC Turbocharged
2017 BMW 340i GT xDrive
Base Hatchback 4-Door
3.0L l6 DOHC Turbocharged
2017 BMW 340i xDrive
Base Sedan 4-Door
3.0L l6 DOHC Turbocharged
2017 BMW 430i
Base Convertible 2-Door
Base Coupe 2-Door
2.0L l4 DOHC Turbocharged
2017 BMW 430i Gran Coupe
Base Hatchback 4-Door
2.0L l4 DOHC Turbocharged
2017 BMW 430i xDrive
Base Convertible 2-Door
Base Coupe 2-Door
2.0L l4 DOHC Turbocharged
2017 BMW 430i xDrive Gran Coupe
Base Hatchback 4-Door
2.0L l4 DOHC Turbocharged
2017 BMW 440i
Base Convertible 2-Door
Base Coupe 2-Door
3.0L l6 DOHC Turbocharged
2017 BMW 440i Gran Coupe
Base Hatchback 4-Door
3.0L l6 DOHC Turbocharged
2017 BMW 440i xDrive
Base Convertible 2-Door
Base Coupe 2-Door
3.0L l6 DOHC Turbocharged
2017 BMW 440i xDrive Gran Coupe
Base Hatchback 4-Door
3.0L l6 DOHC Turbocharged
2017 BMW M2
Base Coupe 2-Door
3.0L l6 DOHC Turbocharged
2017 BMW M240i
Base Convertible 2-Door
Base Coupe 2-Door
3.0L l6 DOHC Turbocharged
2017 BMW M240i xDrive
Base Convertible 2-Door
Base Coupe 2-Door
3.0L l6 DOHC Turbocharged
2017 BMW M3
Base Sedan 4-Door
3.0L l6 DOHC Turbocharged
2017 BMW M4
Base Convertible 2-Door
Base Coupe 2-Door
3.0L l6 DOHC Turbocharged
2018 BMW 320i
Base Sedan 4-Door
2.0L l4 DOHC Turbocharged
2018 BMW 320i xDrive
Base Sedan 4-Door
2.0L l4 DOHC Turbocharged
2018 BMW 328d
Base Sedan 4-Door
2.0L l4 DIESEL DOHC Turbocharged
2018 BMW 328d xDrive
Base Sedan 4-Door
Base Wagon 4-Door
2.0L l4 DIESEL DOHC Turbocharged
2018 BMW 330e
Base Sedan 4-Door
2.0L l4 ELECTRIC/ DOHC Turbocharged
2018 BMW 330i
Base Sedan 4-Door
2.0L l4 DOHC Turbocharged
2018 BMW 340i
Base Sedan 4-Door
3.0L l6 DOHC Turbocharged
2018 BMW 340i GT xDrive
Base Hatchback 4-Door
3.0L l6 DOHC Turbocharged
2018 BMW 340i xDrive
Base Sedan 4-Door
3.0L l6 DOHC Turbocharged
2018 BMW M3
Base Sedan 4-Door
3.0L l6 DOHC Turbocharged
2018 BMW M4
Base Convertible 2-Door
Base Coupe 2-Door
3.0L l6 DOHC Turbocharged
2019 BMW M4
Base Convertible 2-Door
Base Coupe 2-Door
CS Coupe 2-Door
3.0L l6 DOHC Turbocharged
Warranty: 60 Day
Returns Accepted: Yes
Item must be returned within: 60 Days
Refund will be given as: Money Back
Return shipping will be paid by: Seller