Fuel Filler Door 2007 Optima Sku#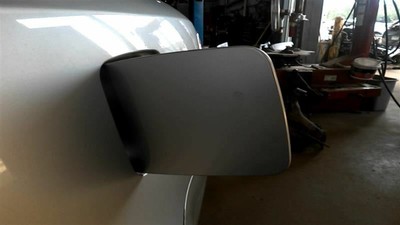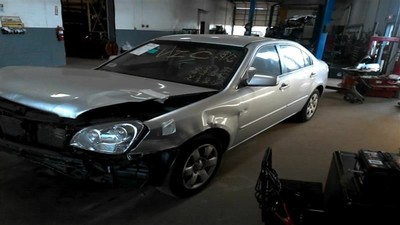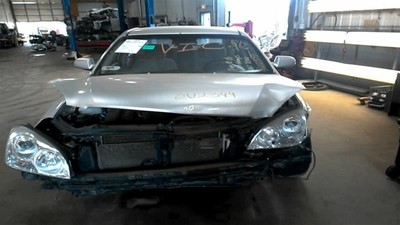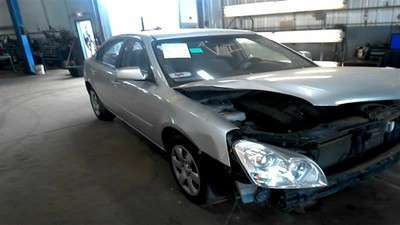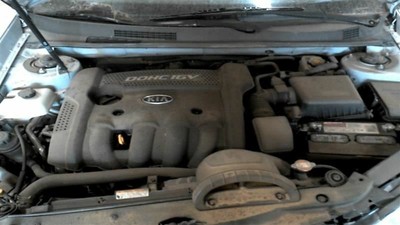 This part is no longer available for purchase.
It might be out of stock, or no longer available to purchase online. Find similar used parts online using the search box, or place a part request and let our network of trusted sellers find the part for you.
Returns Accepted: Returns Accepted.
Item must be returned within: 60 Days.
Refund will be given as: Money back or replacement (buyer's choice).
Return policy details: .
Return shipping will be paid by: Seller.
Conditions & Options: Silver-3d.
Genuine OEM: Yes.
Interchange Part Number: 177.KI1O07.
Designation: Used.
PartNumber: 177.
Mileage: 148840.
Model: OPTIMAKIA.
Make: KIA.
Year: 2007.
Stock #: 8U2399.
DescriptionPartCondition: Silver-3d.
Brand: Kia.
MPN: Does not apply.
Manufacturer Part Number: Does not apply.
GTIN: Does not apply.
Inventory ID: 2274553.
VIN #: KNAGE123175117139.
SALE!!!!20% OFF SALE!!!!!!30%OFF SALE!!!!!40% OFF SALE!!!!!CLEARANCE!!! 20% OFF!!!!!!STABILIZER/SWAY BARSFRONT DOOR TRIM PANELSREAR DOOR TRIM PANELSBrake Master CylindersRadios, In-DashDriver's Front Window SwitcRear Window SwitchesPassenger Front Window SwitchSpindle / Steering KnuckleIntake Manifold Fuel Filler Door 2007 Optima Sku#2274553 Item Description 6 MONTH WARRANTY!! 60 DAY NO HASSLE RETURNS!! This for a USED OEM Fuel Filler Door Assembly pulled from a 2007 OPTIMAKIA with 148840 actual miles on it. Here are our part notes about this specific part: Silver-3d Our Part #: 177.KI1O07, 2274553 Our Stock#: 8U2399 Please see the fitment section below to make sure this will fit your vehicle. Pay special attention to any options listed!!! In some cases, it may only fit vehicle with certain options or specific ID#s as listed below. Whats Included? Whats Included? FAQ/ Help Shipping Payment Returns/Warranty Whats Included? Here is a short description of what will generally be included with your item. If you would like more information or are unsure if something will come with your item, PLEASE ASK!! A/C Compressor: Includes the clutch/pulley assembly A/C Condenser: Sensors and hoses are not included ABS Units: Include the ATTACHED electronic module unless otherwise noted Alternator: Includes the pulley. Any brackets are not included Axle/CV shaft: Does not include the axle nut Blower Motor: Include the squirrel cage/fan blade Caliper: Includes the bracket and slides. Slides are not covered under warranty Column Switch: Includes wiring (if applicable) up to the first point it can be unplugged Control Arm: Includes the ball joint and any bushings Coolant Overflow Bottle: Cap is included Cowl Vent Panel: See Our Part notes, often sold as one side only Differential Carrier: Does not include axles Door Trim Panel: Includes handle and armrest. Does not include window/lock switches Engine: Included for convenience unless otherwise noted. These parts are not covered under warranty: Intake manifold, fuel injectors, oil pan, sensors, water pump Not included: Throttle body, Turbo, wiring harness exhaust manifold (may be left on in certain cases) Exhaust Manifold: Does not include turbo where applicable Fan Assembly: Includes motors, shroud, and blades. Fuel injectors: See our part notes Fuel Filler Door: Includes hinge. Does not include bolts/hardware Fuel Pump: Includes sending unit and any molded hoses that are non-removable Headlight: Brackets are included unless otherwise noted. HID headlights include the bulbs and ballast Hub: Includes wheel studs Ignition Coil(s): See part notes Interior Rear View Mirror: Does not included bracket glued to windshield Jack: See part notes. If noted as assembly, it will include the lug wrench Mass Airflow Sensor: Does not include housing unless pictured Power Steering Pump: Includes pulley and ATTACHED reservoir. Remote reservoirs and brackets will not be included Power Steering Gear: Includes pitman arm Rack and Pinion: Includes tie rods but they are not covered under warranty Radio: Pay special attention to our fitment description. Often times radios are more than one piece and we sell them each separately Spindle/Knuckle: Does not include hub unless noted Starter: Includes solenoid Strut: Struts are left assembled and include top plate, spring, and dust boot (dust boots on used struts are rarely in perfect shape) Stabilizer Bar: Does not include links or bushings Sunvisor: Does not include clip Taillight: Pay special attention to fitment as we list the trunk lid mounted taillights as well as the corners. Does not include bulbs Temperature Control: Includes all knobs, buttons, and sliders Throttle Body: Includes sensors but they are not covered under our warranty Transmission: Automatic transmissions include torque converters and sensors. Many newer transmissions require a relearn/programming procedure. Manual transmissions do not include any part of the clutch system. Transfer Case: Does not include electric shift motor Washer Reservoir/Bottle: Includes cap unless noted Wheel/Rim: Does not include center cap, tire, or lug nuts Window Regulator: Does not include motor unless noted (most are noted with motor) Wiper Motor: Does not include arms or transmission unless noted Wiper Transmission: Does not include motor or arms unless noted FAQ/ Help FAQ/ Help Will this fit my vehicle? Is this the right part? This is the most common question that we get. The fitment information can be confusing if you don't buy replacement parts everyday. Please contact us if you are unsure!! We try to respond to questions as quickly as possible and we are more than happy to answer any questions as best as we can. In order to speed up the process, it is very helpful, but not required, for you to send us your full VIN number along with your question. It looks like its the same color as my car, how can I tell for sure? The best way is to match the manufacturer paint code. Most of the time we include the paint code in our part notes. If you don't know what a paint code is or where yours is located, please feel free to ask. We are happy to help. I only see photos of the vehicle and not the actual part you are selling. Can you send me some? Our most recent listings include actual photos when we can provide them. If you would like an actual photo, we are more than happy to take one after the purchase for your approval before the part ships. In certain cases we will take actual photos before a purchase is made. This is on a case by case basis. Send us a message and we will let you know if it is possible for us to do so I see a wheel that says it is "B" condition, what does that mean? Grading of parts is a very subjective process but we do our best to keep it uniform. Here is a brief description of wheel grades: A Condition, A-COND = This is the highest grade used wheel. It will have very minor imperfections but will be in better condition than 90% of vehicles on the road. B Condition, B-COND = This wheel will have some cosmetic imperfections. It is in average condition for the year and mileage of the donor vehicle. It may have minor scratches and clear coat peeling. This is still a fairly nice looking, used wheel C Condition, C-COND = This wheel will have very noticeable cosmetic issues. These may include deep scratches, scrapes, major clear coat peeling, and/or some curb rash on the lip. These wheels are still guaranteed to be straight and true, just not the best looking. How are your parts graded in general? Here is our standard grading process for all other parts: A Grade: The highest quality used part. "A" parts have less than 60,000 miles OR less than 15,000 miles per year. Example: An 8 year old vehicle with 115,000 miles is still an "A" grade, based on miles per year as long as there is no physical damage. B Grade: The second quality of used part. "B" parts have average miles and condition for its age. "B" parts have more than 15,000 miles per year of age. C Grade: The third level of quality of a used part. It will have high miles or minor damage. If you need accurate transit times, please contact us. Payment Payment Payment: Buy it now items require immediate payment through paypal Best offer: We require payment within 2 days after your best offer is accepted. Local Pickup: If your item is specified as local pickup, it is recommended that you pay for the item when you pick it up. We accept Paypal, Visa, Mastercard, and Discover. (contacting us directly will get your return processed smoother and faster) THIS IS VERY IMPORTANT!! We will do everything , within reason, to resolve any problems you may have with your item in the quickest and fairest way possible. Warranty: Small Parts / Electrical Parts / Mechanical Accessories: A Lifetime part replacement warranty applies to these parts unless otherwise stated. In the event of a claim, aaa will offer a replacement part of similar quality The original invoice must accompany any claim for warranty The defective part must be returned to aaa for replacement In the event that a replacement is unavailable, aaa reserves the right to offer a full refund of the original purchase Driveline and major components: A 6 month part replacement warranty applies to these parts unless otherwise noted. All claims for warranty must be made within this time. Any claim made after the expiration of the warranty will not be considered. The original invoice must accompany any claim for warranty. Defective driveline components must be made available for inspection by aaa or a representative of aaa while still installed in the vehicle for the purpose of analysis before warranty coverage will be considered. New fluids, filters, seal, and gaskets must be used in the installation of the driveline component. All lubricants and fluids used must be of the type recommended by the manufacturer receipts for installation items must accompany the claim for warranty. aaa reserves the right to provide warranty repair at a facility of its choice. The warranty term is based on the original purchase date. Sheetmetal / Body Parts: Unless otherwise noted, all sheetmetal and body parts carry a lifetime manufacture defect replacement warranty The original invoice must accompany any claim for warranty. The defective part must be returned to aaa for replacement Our Warranty does not cover the following items: The purchaser's loss of time, inconvenience, Loss of use of the vehicle, towing expense, installation expense, commercial loss, rental cars, or other consequential damages. On driveline components fluids, gaskets, seals, filters, intake manifolds, exhaust manifolds, clutches, water pumps, wiring, thermostats, sensors, hoses, belts, frost plugs, spark plugs, and injectors are not guaranteed. Claims that result from accident, abuse, neglect, alteration, improper maintenance, or improper installation. Claims that result from the failure of other components. Claims that result from overheating due to cooling system failure. Parts installed in vehicles used for commercial, racing, or off-road purposes, or parts used for any purpose other than the original application. All warranties are for the original purchaser only. Warranties are not transferable.