Duosida LEVEL 2 AND LEVEL 1 Electric Car Charger 6-20Plug 240V 16A Best Buy!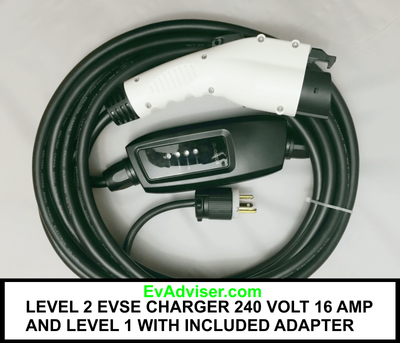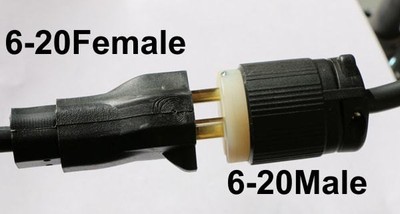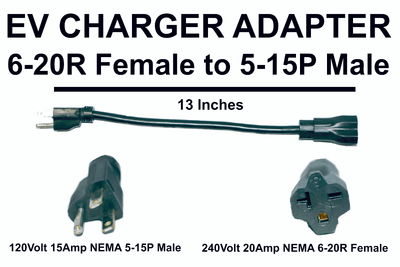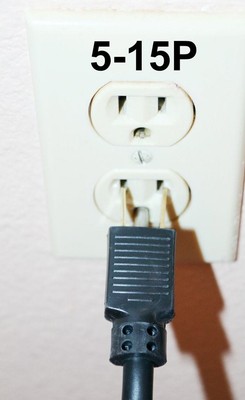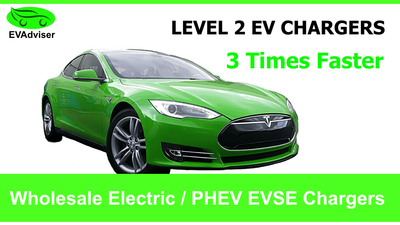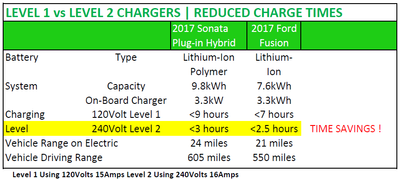 Part number LV12 is available for purchase online. To purchase the part or to get additional information about the part before you purchase it, click on the View More Details button.
Stock #:

PR-322535736977

Ships From:

Acton, California
Price:

$205.00
Item must be returned within: 14 Days.
Refund will be given as: Money Back.
Return shipping will be paid by: Buyer.
Restocking Fee: 20%.
Returns Accepted: Returns Accepted.
Return policy details: Product must be returned in new condition. BUYER PAYS RETURN SHIPPING. Buyer Pays 20% Restock Fee. Defective Products returned within 14 Days will receive 100% refund plus return shipping costs. Manufacturer Warranty is 1 Year..
Level: Level 2 and Level 1 (w/free included adapter).
Brand: Duosida.
Manufacturer Part Number: LV12.
DUOSIDA Level 2 (& Level 1) Charger J1772 EV plug + EVSE U.S. Nema 6-20P plug BEST PRICE FOR LEVEL 2 / LEVEL 1 COMBO COMPARE WITH OTHER VENDORS | ADAPTER IS FACTORY MADE Long 25' Cord and 13" Level 2 to Level 1 Adapter. 6-20R to 5-15P (See Photos) DUAL VOLTAGE LEVEL 2 CHARGER (240Volt) LEVEL 1 (120Volt) . NOTE: By Default this unit uses a 240Volt 20Amp Dedicated Circuit Breaker to Outlet (6-20 Outlet) (charges at 16Amps 240Volts LEVEL 2) LEVEL 2 CHARGING IS 3 TIMES FASTER THAN LEVEL 1, 120Volt Charger. We include A 6-20 Adapter that allows you to charge on 120Volt 15Amp standard household line (LEVEL 1 Charging). Note: You need to charge on 240Volts 20Amps to get the 3 times faster than Level 1 speed, but this cord is great if you want to have a cord that can charge on both 120Volt and 240Volt lines (120/240 has auto-switch built-in). IT IS RECOMMENDED THAT THE CHARGER BE THE ONLY DEVICE FROM THE BREAKER TO THE OUTLET TO ENSURE A MINIMUM 15AMPS TO THE CHARGER. ANY QUESTIONS: PLEASE ASK BEFORE YOU BUY. WORKS WITH MOST U.S. model Electric Vehicles & Pulg-in Electric Cars. This is a great and reliable charger. Standard plug to vehicle J1772 (3.8KW) and wall plug 6-20. I'm currently using this model cord on my 2017 Hyundai Sonata Plug-In Hybrid. A Charge on my standard 120 Volt Hyundai supplied cord takes almost 8 hours to fully charge the car. With this cord the charge is completed in under 3 hours. Charges 3.84kW (3840 watts) at 240v 16AMPS 4 status LED's indicating Power, Connected to EV, Charging and Fault states Operating temp -22F to +122F 50/60Hz IP55 water resistance rating Nissan LEAF Toyota RAV4 Toyota Prius Plug-in Chevrolet Volt Chevrolet Spark EV Mitsubishi i-MiEV BMW i3 BMW i8 Cadillac ELR Fiat 500e Ford C-max Energi Ford Fusion Energi Ford Focus Electric Honda Accord Plug-in Hybrid Hyundai Sonta Plug-In Hybrid Smart ForTwo Electric Drive Porsche Panamera S e-Hybrid Toyota Prius Plug-in Hybrid Volkswagen e-Golf Kia Soul EV Tesla Model S (with included OEM J1772 adapter) Tesla Model X (with included OEM J1772 adapter) Wall wiring. The unit utilizes a standard U.S. 240Volt 20AMP dedicated breaker and dedicated wall receptacle for charging. Consult a licensed electrician if you are not sure if your existing receptacle will support this unit. SEE PHOTOS. We are EvAdviser on the Internet. Trusted and Reliable EV Parts Dealer. Compare our cord to the Clipper Creek AreoViroment Turbocoard EBusbar GE and others. We have a great product and at a wholesale price.