Driver Left Upper Control Arm Front Fits 81-94 DODGE 150 VAN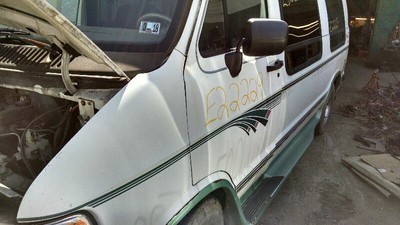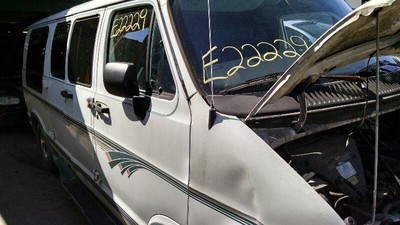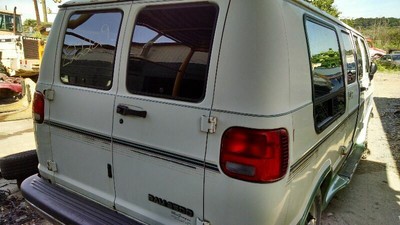 This part is no longer available for purchase.
It might be out of stock, or no longer available to purchase online. Find similar used parts online using the search box, or place a part request and let our network of trusted sellers find the part for you.
Returns Accepted: Returns Accepted.
Item must be returned within: 30 Days.
Refund will be given as: Money back or replacement (buyer's choice).
Return shipping will be paid by: Buyer.
Conditions & Options: RWD.
Genuine OEM: Yes.
Interchange Part Number: 511-01128L.
Designation: Used.
eCommerce Description: 9-19.
Placement: Driver/Left.
PartNumber: 511.
Mileage: 0.
Model: VDOD2500.
Make: DODGE TRUCK.
Year: 1996.
Stock #: E22229.
Brand: Does Not Apply.
MPN: Does Not Apply.
Manufacturer Part Number: Does Not Apply.
GTIN: Does not apply.
Inventory ID: 361713.
VIN #: 2B6HB21Y5TK168592.
Warranty: 90 Day.
Driver Left Upper Control Arm Front Fits 81-94 DODGE 150 VAN 361713 Description--> Description Used Front Upper Control Arm. If you are unsure it this will fit your vehicle, please ask. I will be glad to help in any way I can. As American Standards: RT= Right = Passenger's side, LT=Left=Driver's side, FT = FRONT, RR = REAR. This is a used part. Therefore normal wear/tear and cosmetic appearance should be expected. Donor Vehicle VIN: 2B6HB21Y5TK168592 Model: VDOD2500 Year: 1996 Mileage: 0 (0 = not available or unknown) Stock Number: E22229 Store Number: 1 Part Detail Part Grade: Part Category: Y Part Placement: Driver/Left Notes: RWD 9-19 This part will fit these makes and models with these options DODGE 1500 VAN 95-03 L. DODGE 150 VAN 81-94 L. DODGE 2500 VAN 95-03 L. PLYMOUTH 250 VAN 81-83 L. DODGE 100 VAN 79-80 L. DODGE 200 VAN 79-80 L. PLYMOUTH 100 VAN 79-80 L. PLYMOUTH 200 VAN 79-80 L. PLYMOUTH 150 VAN 81-83 L. DODGE 250 VAN 81-94 L. --> WARRANTY / GUARANTEE --> BUTCHKO BROS GUARANTEE: Unless item is listed otherwise, All of our parts are guaranteed to be in good working order and are backed by a warranty. If you receive an item that is not in working order or defective, we will either replace it (if one is available) or (after sending a call-tag for the defective unit & receiving the return) issue a full refund. Electrical parts ARE NOT GUARANTEED. These are sold AS-IS. This includes:  Engine control modules, ie: ECM's, ECU's, EEC's, PCM's Etc , Air Bag modules, and Coil packs. Please remember, unless otherwise indicated, these are USED OEM parts. Normal wear and cosmetic appearance can be expected. Excessive wear or damage will be noted in the description of the item. RETURNS: Any item purchased by error or not needed:  The buyer will be responsible for return shipping charges. Original/Actual shipping charges will NOT be refunded Shipping / Freight charges WILL NOT be refunded.  Even if the item states free shipping, we still have incurred fees to ship the item to you. Please inspect your order upon receipt. Shipment damage claims will NOT be honored after 3 business days of delivery of your order. If you attempt to repair, alter, dismantle or change the purchased item in ANY way, the warranty will be VOIDED and the item(s) will NOT be returnable. No labor paid out on defective merchandise.   We will either, at our choice, replace the defective item or refund purchase price. --> SHIPPING NOTES ABOUT US HELP   BUTCHKO BROS SHIPPING POLICIES: Shipments are made Monday-Friday. In most cases, orders are shipped within one business day.  However, some items require removal from the donor vehicle which may delay the shipment one business day. We ship via Fed-Ex and/or USPS.   We only ship to the contiguous 48 states and Canada. If you are unsure about shipping to your country, state, or providence, please contact us. Alaska, Hawaii, and Puerto Rico customers may inquire of a shipping price BEFORE purchasing an item.   We may be able to ship to you at a reasonable cost. Local pickup may be arranged Monday - Friday 9:00 -4:30. Please message us if you would like to arrange pickup.   Butchko Bros Is Going Green! Preserving our environment for future generations is extremely important to Butchko Bros, Inc. New technologies have made the automotive recycler one of the most environmentally friendly industries in the nation.  Are you doing your part?   We are!! The national statistics are: Over 95% of all vehicles that come off the road are recycled through Automotive Recycling  Approximately 85% of a vehicle's weight is recyclable. This is how Butchko Bros., Inc. handles the typical "scrap" vehicle: Any useable parts are inventoried and removed from the vehicle for resale All of the antifreeze is drained and resold. All gasoline and wiper fluid is drained, filtered, and used for our delivery vehicles. All of the "oils" are drained and used to heat our building. *All tires are removed.The good ones are resold. We pay an outside source to haul the scrap ones to a tire recycler. New tires      contain up to 10% recycled rubber.   Recycled tire rubber is also used in floor mats & mud flaps. Batteries are removed. They are either resold or sent to a battery recycler. Damaged or defective starters, alternators, radiators, condensers, catalytic converters, etc are all sold to remanufacturing companies. Non-ferrous metals such as aluminum, bass, copper, etc are removed, stored and sold to respective processing companies. And the final stage: The bulk car body is "flattened" and sold to a recycler.   The remaining car is comprised of 68% ferrous metal (metal containing iron).   This metal is processed and is 100% re-useable.  We are open Monday thru Friday 8:30 - 5:00  and will answer your quesion(s) within one business day.  We are here to assist in all of your automotive needs. GENERAL: Pennsylvania buyers must pay 6.0 % sales tax. Our business hours are Monday-Friday, 8:30 am - 5:00 pm EST. Please understand, messages WILL NOT be replied to during weekends or holidays.
Part number Does Not Apply is compatible with the following vehicles:
Year/Make/Model
Body & Trim
Engine
1979 Dodge B100
Base Standard Cargo Van 3-Door
Base Standard Passenger Van 3-Door
3.7L l6 OHV
5.2L V8 OHV
1979 Dodge B200
Base Extended Cargo Van 3-Door
Base Standard Cargo Van 3-Door
Base Standard Passenger Van 3-Door
5.2L V8 OHV
5.9L V8 OHV
1979 Plymouth PB100
Voyager Standard Passenger Van 3-Door
3.7L l6 OHV
5.2L V8 OHV
1980 Dodge B100
Base Standard Cargo Van 3-Door
Base Standard Passenger Van 3-Door
3.7L l6 OHV
5.2L V8 OHV
1980 Dodge B200
Base Extended Cargo Van 3-Door
Base Extended Passenger Van 3-Door
Base Standard Cargo Van 3-Door
Base Standard Passenger Van 3-Door
3.7L l6 OHV
5.2L V8 OHV
5.9L V8 OHV
1980 Plymouth PB100
Voyager Standard Passenger Van 3-Door
3.7L l6 OHV
5.2L V8 OHV
1981 Dodge B150
Base Standard Cargo Van 3-Door
Base Standard Passenger Van 3-Door
3.7L l6 OHV
5.2L V8 OHV
1981 Dodge B250
Base Standard Cargo Van 3-Door
Base Standard Passenger Van 3-Door
3.7L l6 OHV
5.2L V8 OHV
5.9L V8 OHV
1981 Plymouth PB150
Voyager Standard Passenger Van 3-Door
3.7L l6 OHV
5.2L V8 OHV
1981 Plymouth PB250
Voyager Extended Passenger Van 3-Door
Voyager Standard Passenger Van 3-Door
3.7L l6 OHV
5.2L V8 OHV
5.9L V8 OHV
1982 Dodge B150
Base Standard Cargo Van 3-Door
Base Standard Passenger Van 3-Door
3.7L l6 OHV
5.2L V8 OHV
1982 Dodge B250
Base Extended Cargo Van 3-Door
Base Extended Passenger Van 3-Door
Base Standard Cargo Van 3-Door
Base Standard Passenger Van 3-Door
3.7L l6 OHV
5.2L V8 OHV
1982 Plymouth PB150
Voyager Standard Passenger Van 3-Door
3.7L l6 OHV
1982 Plymouth PB250
Voyager Extended Passenger Van 3-Door
Voyager Standard Passenger Van 3-Door
3.7L l6 OHV
5.2L V8 OHV
1983 Dodge B150
Base Standard Cargo Van 3-Door
Base Standard Passenger Van 3-Door
3.7L l6 OHV
5.2L V8 OHV
1983 Dodge B250
Base Extended Cargo Van 3-Door
Base Extended Passenger Van 3-Door
Base Standard Cargo Van 3-Door
Base Standard Passenger Van 3-Door
3.7L l6 OHV
5.2L V8 OHV
1983 Plymouth PB150
Voyager Standard Passenger Van 3-Door
3.7L l6 OHV
5.2L V8 OHV
1983 Plymouth PB250
Voyager Extended Passenger Van 3-Door
Voyager Standard Passenger Van 3-Door
3.7L l6 OHV
5.2L V8 OHV
1984 Dodge B150
Base Standard Cargo Van 3-Door
Base Standard Passenger Van 3-Door
3.7L l6 OHV
5.2L V8 OHV
1984 Dodge B250
Base Extended Cargo Van 3-Door
Base Extended Passenger Van 3-Door
Base Standard Cargo Van 3-Door
Base Standard Passenger Van 3-Door
3.7L l6 OHV
5.2L V8 OHV
5.9L V8 OHV
1985 Dodge B150
Base Standard Cargo Van 3-Door
Base Standard Passenger Van 3-Door
3.7L l6 OHV
5.2L V8 OHV
1985 Dodge B250
Base Extended Cargo Van 3-Door
Base Extended Passenger Van 3-Door
Base Standard Cargo Van 3-Door
Base Standard Passenger Van 3-Door
3.7L l6 OHV
5.2L V8 OHV
5.9L V8 OHV
1986 Dodge B150
Base Standard Cargo Van 3-Door
Base Standard Passenger Van 3-Door
3.7L l6 OHV
5.2L V8 OHV
1986 Dodge B250
Base Extended Cargo Van 3-Door
Base Extended Passenger Van 3-Door
Base Standard Cargo Van 3-Door
Base Standard Passenger Van 3-Door
3.7L l6 OHV
5.2L V8 OHV
5.9L V8 OHV
1987 Dodge B150
Base Standard Cargo Van 3-Door
Base Standard Passenger Van 3-Door
3.7L l6 OHV
5.2L V8 OHV
1987 Dodge B250
Base Extended Cargo Van 3-Door
Base Extended Passenger Van 3-Door
Base Standard Cargo Van 3-Door
Base Standard Passenger Van 3-Door
3.7L l6 OHV
5.9L V8 OHV
5.2L V8 OHV
1988 Dodge B150
Base Standard Cargo Van 3-Door
Base Standard Passenger Van 3-Door
3.9L V6 OHV
1988 Dodge B250
Base Extended Cargo Van 3-Door
Base Extended Passenger Van 3-Door
Base Standard Cargo Van 3-Door
Base Standard Passenger Van 3-Door
3.9L V6 OHV
5.9L V8 OHV
5.2L V8 OHV
1989 Dodge B150
Base Standard Cargo Van 3-Door
Base Standard Passenger Van 3-Door
3.9L V6 OHV
5.2L V8 OHV
1989 Dodge B250
Base Extended Cargo Van 3-Door
Base Extended Passenger Van 3-Door
Base Standard Cargo Van 3-Door
Base Standard Passenger Van 3-Door
3.9L V6 OHV
5.2L V8 OHV
5.9L V8 OHV
1990 Dodge B150
Base Standard Cargo Van 3-Door
Base Standard Passenger Van 3-Door
5.2L V8 OHV
3.9L V6 OHV
1990 Dodge B250
Base Extended Cargo Van 3-Door
Base Extended Passenger Van 3-Door
Base Standard Cargo Van 3-Door
Base Standard Passenger Van 3-Door
3.9L V6 OHV
5.2L V8 OHV
1991 Dodge B150
Base Standard Cargo Van 3-Door
3.9L V6 OHV
5.2L V8 OHV
1991 Dodge B250
Base Extended Cargo Van 3-Door
Base Extended Passenger Van 3-Door
Base Standard Cargo Van 3-Door
Base Standard Passenger Van 3-Door
3.9L V6 OHV
5.2L V8 OHV
1992 Dodge B150
Base Standard Cargo Van 3-Door
Base Standard Passenger Van 3-Door
3.9L V6 OHV
5.2L V8 OHV
1992 Dodge B250
Base Extended Cargo Van 3-Door
Base Extended Passenger Van 3-Door
Base Standard Cargo Van 3-Door
Base Standard Passenger Van 3-Door
3.9L V6 OHV
5.2L V8 OHV
1993 Dodge B150
Base Standard Cargo Van 3-Door
Base Standard Passenger Van 3-Door
3.9L V6 OHV
5.2L V8 OHV
1993 Dodge B250
Base Extended Cargo Van 3-Door
Base Extended Passenger Van 3-Door
Base Standard Cargo Van 3-Door
Base Standard Passenger Van 3-Door
5.2L V8 CNG OHV
5.2L V8 OHV
3.9L V6 OHV
1994 Dodge B150
Base Standard Cargo Van 3-Door
Base Standard Passenger Van 3-Door
3.9L V6 OHV
5.2L V8 OHV
1994 Dodge B250
Base Extended Cargo Van 3-Door
Base Extended Passenger Van 3-Door
Base Standard Cargo Van 3-Door
Base Standard Passenger Van 3-Door
3.9L V6 OHV
5.2L V8 CNG OHV
5.2L V8 OHV
1995 Dodge B1500
Base Standard Cargo Van 3-Door
Base Standard Passenger Van 3-Door
3.9L V6 OHV
5.2L V8 OHV
1995 Dodge B2500
Base Extended Cargo Van 3-Door
Base Extended Passenger Van 3-Door
Base Standard Cargo Van 3-Door
Base Standard Passenger Van 3-Door
3.9L V6 OHV
5.2L V8 CNG OHV
5.2L V8 OHV
5.9L V8 OHV
1996 Dodge B1500
Base Standard Cargo Van 3-Door
Base Standard Passenger Van 3-Door
5.2L V8 OHV
1996 Dodge B2500
Base Extended Cargo Van 3-Door
Base Extended Passenger Van 3-Door
Base Standard Cargo Van 3-Door
5.2L V8 CNG OHV
5.2L V8 OHV
5.9L V8 OHV
3.9L V6 OHV
1997 Dodge B1500
Base Standard Cargo Van 3-Door
Base Standard Passenger Van 3-Door
3.9L V6 OHV
5.2L V8 OHV
1997 Dodge B2500
Base Extended Cargo Van 3-Door
Base Extended Passenger Van 3-Door
Base Standard Cargo Van 3-Door
3.9L V6 OHV
5.2L V8 OHV
5.9L V8 OHV
1998 Dodge B1500
Base Extended Cargo Van 3-Door
Base Standard Cargo Van 3-Door
Base Standard Passenger Van 3-Door
3.9L V6 OHV
1999 Dodge Ram 1500 Van
Base Extended Cargo Van 3-Door
Base Standard Cargo Van 3-Door
3.9L V6 OHV
1999 Dodge Ram 2500 Van
Base Extended Cargo Van 3-Door
Base Standard Cargo Van 3-Door
Base Standard Passenger Van 3-Door
5.2L V8 CNG OHV
5.2L V8 OHV
5.9L V8 OHV
2000 Dodge Ram 1500 Van
Base Standard Cargo Van 3-Door
Base Standard Passenger Van 3-Door
3.9L V6 OHV
2000 Dodge Ram 2500 Van
Base Extended Cargo Van 3-Door
Base Standard Cargo Van 3-Door
Base Standard Passenger Van 3-Door
5.2L V8 OHV
5.9L V8 OHV
5.2L V8 CNG OHV
2001 Dodge Ram 1500 Van
Base Standard Cargo Van 3-Door
Base Standard Passenger Van 3-Door
3.9L V6 OHV
2001 Dodge Ram 2500 Van
Base Extended Cargo Van 3-Door
5.2L V8 CNG OHV
5.9L V8 OHV
2002 Dodge Ram 1500 Van
Base Extended Cargo Van 3-Door
Base Standard Cargo Van 3-Door
3.9L V6 OHV
2002 Dodge Ram 2500 Van
Base Extended Cargo Van 3-Door
Base Standard Passenger Van 3-Door
5.9L V8 OHV
5.2L V8 CNG OHV
2003 Dodge Ram 1500 Van
Base Extended Cargo Van 3-Door
Base Standard Cargo Van 3-Door
3.9L V6 OHV
2003 Dodge Ram 2500 Van
Base Extended Cargo Van 3-Door
Base Standard Cargo Van 3-Door
5.2L V8 CNG OHV
5.2L V8 OHV
5.9L V8 OHV