Driver Front Spindle/Knuckle Knuckle Fits 10-14 FORD F150 PICKUP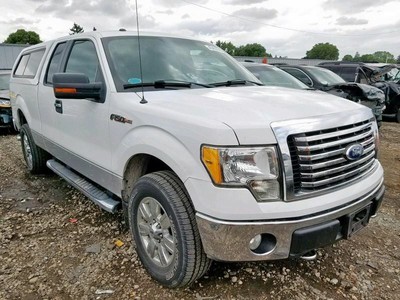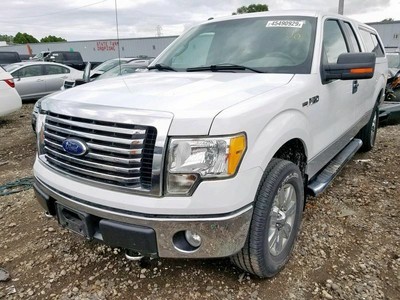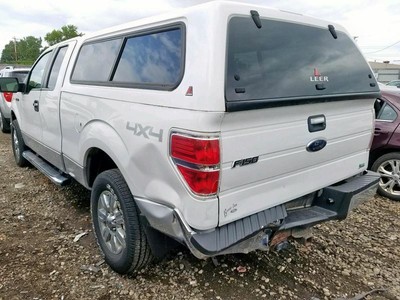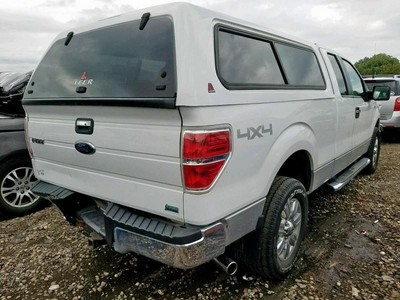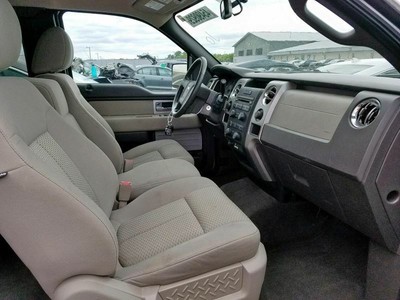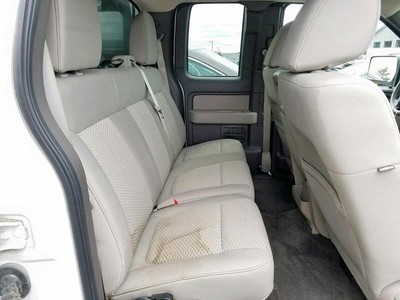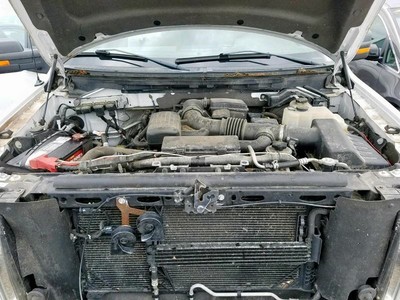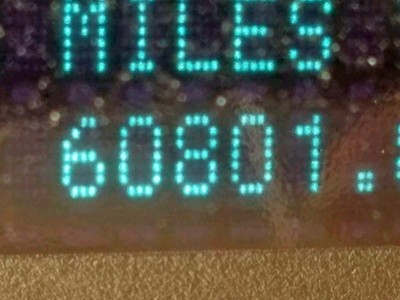 This part is no longer available for purchase.
It might be out of stock, or no longer available to purchase online. Find similar used parts online using the search box, or place a part request and let our network of trusted sellers find the part for you.
This is a used genuine OEM part from a 2010 Ford Truck F150 with VIN number 1FTFX1EV4AFD09680.
Interchange Part Number: 515-00257L
Genuine OEM Part: Yes
Important Vehicle Attributes: LH,FRONT,WITH HUB,60K MILES
Mileage: 61000
Donor Vehicle Details Year 2010 Model F150 Odometer 61000 Miles Stock Number B11905 Item Details: LH,FRONT,WITH HUB,60K MILES Part also fits FORD F150 PICKUP 10-14 (knuckle), 4x4, L. Installation Some parts may require programming or specialized installation techniques. Please check with your local mechanic or dealership BEFORE purchasing! If you have any questions about a part, please contact us BEFORE purchasing! Local pick up is available. Please contact us prior to your purchase to arrange pickup. Warranty and Returns All parts come with a standard 6 MONTH PARTS WARRANTY!  Gaskets, seals, filters, and fluids are not covered under this warranty. We also offer the BEST extended warranty coverage in the industry 6 Month, 1 Year, and 3 Year parts AND labor warranties available for purchase. With our EXTENDED coverage warranties not only will we send a replacement part if the original fails, we will also help pay labor to re-install the replacement part! Please contact us directly with any questions regarding EXTENDED parts and labor warranties. Payment Policies We accept immediate payment using PayPal only. 6% sales tax will be applied to all orders picked up or shipped to the state of MI.
This part is compatible with the following vehicles:
Year/Make/Model
Body & Trim
Engine
2010 Ford F-150
FX4 Crew Cab Pickup 4-Door
FX4 Extended Cab Pickup 4-Door
Harley-Davidson Edition Crew Cab Pickup 4-Door
King Ranch Crew Cab Pickup 4-Door
Lariat Crew Cab Pickup 4-Door
Lariat Extended Cab Pickup 4-Door
Platinum Crew Cab Pickup 4-Door
STX Extended Cab Pickup 4-Door
STX Standard Cab Pickup 2-Door
SVT Raptor Extended Cab Pickup 4-Door
XL Crew Cab Pickup 4-Door
XL Extended Cab Pickup 4-Door
XL Standard Cab Pickup 2-Door
XLT Crew Cab Pickup 4-Door
XLT Extended Cab Pickup 4-Door
XLT Standard Cab Pickup 2-Door
5.4L V8 FLEX SOHC
4.6L V8 SOHC
6.2L V8 SOHC
2011 Ford F-150
FX4 Crew Cab Pickup 4-Door
FX4 Extended Cab Pickup 4-Door
Harley-Davidson Edition Crew Cab Pickup 4-Door
King Ranch Crew Cab Pickup 4-Door
Lariat Crew Cab Pickup 4-Door
Lariat Extended Cab Pickup 4-Door
Lariat Limited Crew Cab Pickup 4-Door
Platinum Crew Cab Pickup 4-Door
STX Extended Cab Pickup 4-Door
STX Standard Cab Pickup 2-Door
SVT Raptor Crew Cab Pickup 4-Door
SVT Raptor Extended Cab Pickup 4-Door
XL Crew Cab Pickup 4-Door
XL Extended Cab Pickup 4-Door
XL Standard Cab Pickup 2-Door
XLT Crew Cab Pickup 4-Door
XLT Extended Cab Pickup 4-Door
XLT Standard Cab Pickup 2-Door
3.5L V6 DOHC Turbocharged
5.0L V8 FLEX DOHC
6.2L V8 SOHC
3.7L V6 FLEX DOHC
3.7L V6 DOHC
5.0L V8 DOHC
2012 Ford F-150
FX4 Crew Cab Pickup 4-Door
FX4 Extended Cab Pickup 4-Door
Harley-Davidson Edition Crew Cab Pickup 4-Door
King Ranch Crew Cab Pickup 4-Door
Lariat Crew Cab Pickup 4-Door
Lariat Extended Cab Pickup 4-Door
Platinum Crew Cab Pickup 4-Door
STX Extended Cab Pickup 4-Door
STX Standard Cab Pickup 2-Door
SVT Raptor Crew Cab Pickup 4-Door
SVT Raptor Extended Cab Pickup 4-Door
XL Crew Cab Pickup 4-Door
XL Extended Cab Pickup 4-Door
XL Standard Cab Pickup 2-Door
XLT Crew Cab Pickup 4-Door
XLT Extended Cab Pickup 4-Door
XLT Standard Cab Pickup 2-Door
3.5L V6 DOHC Turbocharged
5.0L V8 FLEX DOHC
6.2L V8 SOHC
3.7L V6 FLEX DOHC
3.7L V6 DOHC
5.0L V8 DOHC
2013 Ford F-150
FX4 Crew Cab Pickup 4-Door
FX4 Extended Cab Pickup 4-Door
King Ranch Crew Cab Pickup 4-Door
Lariat Crew Cab Pickup 4-Door
Lariat Extended Cab Pickup 4-Door
Limited Crew Cab Pickup 4-Door
Platinum Crew Cab Pickup 4-Door
STX Extended Cab Pickup 4-Door
STX Standard Cab Pickup 2-Door
SVT Raptor Crew Cab Pickup 4-Door
SVT Raptor Extended Cab Pickup 4-Door
XL Crew Cab Pickup 4-Door
XL Extended Cab Pickup 4-Door
XL Standard Cab Pickup 2-Door
XLT Crew Cab Pickup 4-Door
XLT Extended Cab Pickup 4-Door
XLT Standard Cab Pickup 2-Door
3.5L V6 DOHC Turbocharged
5.0L V8 FLEX DOHC
6.2L V8 SOHC
3.7L V6 FLEX DOHC
3.7L V6 DOHC
5.0L V8 DOHC
2014 Ford F-150
FX4 Crew Cab Pickup 4-Door
FX4 Extended Cab Pickup 4-Door
FX4 Standard Cab Pickup 2-Door
King Ranch Crew Cab Pickup 4-Door
Lariat Crew Cab Pickup 4-Door
Lariat Extended Cab Pickup 4-Door
Limited Crew Cab Pickup 4-Door
Platinum Crew Cab Pickup 4-Door
STX Crew Cab Pickup 4-Door
STX Extended Cab Pickup 4-Door
STX Standard Cab Pickup 2-Door
SVT Raptor Crew Cab Pickup 4-Door
SVT Raptor Extended Cab Pickup 4-Door
XL Crew Cab Pickup 4-Door
XL Extended Cab Pickup 4-Door
XL Standard Cab Pickup 2-Door
XLT Crew Cab Pickup 4-Door
XLT Extended Cab Pickup 4-Door
XLT Standard Cab Pickup 2-Door
3.5L V6 DOHC Turbocharged
5.0L V8 FLEX DOHC
6.2L V8 SOHC
3.7L V6 CNG DOHC
3.7L V6 FLEX DOHC
3.7L V6 LPG DOHC
3.7L V6 DOHC
5.0L V8 DOHC
Warranty: 6 Month
Returns Accepted: Yes
Item must be returned within: 60 Days
Refund will be given as: Money Back
Return shipping will be paid by: Seller