Dash Ashtray Slide Bearings 1968 Charger 66-7 Dodge Coronet Plymouth Satellite GTX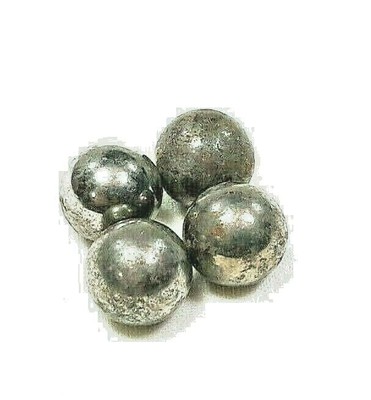 The part listed below is available for purchase online. To purchase the part or to get additional information about the part before you purchase it, click on the View More Details button.
Item #:

PR-233371411397

Ships From:

Mobile, Alabama
Price:

$14.99
Returns Accepted: ReturnsNotAccepted.
Country/Region of Manufacture: United States.
Surface Finish: Steel.
Placement on Vehicle: Center.
Placement on Vehicle: Right.
Placement on Vehicle: Center.
Brand: Dodge Plymouth Chrysler Mopar.
Original set of 4 original Dash Ashtray Slide Bearings. Fit 1968 Dodge Charger with the early style pull down ash tray cover and other 1966-68 A body Dart Valiant Barracuda, C body Dodge Plymouth Chrysler and 68-71 D100 Truck. May fit other models as well. Hard to find original parts. Please contact me before your purchase if you have any questions. If there is a problem after receiving your purchase, PLEASE CONTACT ME. I WILL FIX IT. .
This part is compatible with the following vehicles:
Year/Make/Model
Body & Trim
Engine
1966 Dodge Charger
Base Hardtop 2-Door
5.2L V8 OHV
5.9L V8 OHV
6.3L V8 OHV
7.0L V8 OHV
1966 Dodge Coronet
Deluxe Wagon 4-Door
440 Convertible 2-Door
440 Hardtop 2-Door
440 Sedan 4-Door
440 Wagon 4-Door
500
500 Convertible 2-Door
500 Hardtop 2-Door
500 Sedan 4-Door
Base Wagon 4-Door
Base
Base Hardtop 2-Door
Base Sedan 4-Door
Deluxe
Deluxe Sedan 4-Door
3.7L l6
4.5L V8
5.2L V8
5.9L V8
6.3L V8
7.0L V8
7.2L V8
--
3.7L l6 OHV
4.5L V8 OHV
5.2L V8 OHV
5.9L V8 OHV
6.3L V8 OHV
7.0L V8 OHV
1966 Dodge Dart
GT Hardtop 2-Door
270 Convertible 2-Door
270 Hardtop 2-Door
270 Sedan 2-Door
270 Sedan 4-Door
270 Wagon 4-Door
Base Sedan 4-Door
Base Sedan 2-Door
GT
GT Convertible 2-Door
2.8L l6
3.7L l6
4.5L V8
2.8L l6 OHV
3.7L l6 OHV
4.5L V8 OHV
1966 Plymouth Belvedere
Base
3.7L l6 OHV
4.5L V8 OHV
5.2L V8 OHV
5.9L V8 OHV
6.3L V8 OHV
7.0L V8 OHV
7.2L V8 OHV
1967 Dodge Charger
Base
R/T
4.5L V8 OHV
5.2L V8 OHV
6.3L V8 OHV
7.0L V8 OHV
7.2L V8 OHV
1967 Dodge Coronet
500 Sedan 4-Door
Base
R/T Hardtop 2-Door
440 Convertible 2-Door
440 Hardtop 2-Door
440 Sedan 4-Door
440 Wagon 4-Door
500
500 Convertible 2-Door
500 Hardtop 2-Door
Base Wagon 4-Door
Base Hardtop 2-Door
Base Sedan 4-Door
R/T
R/T Convertible 2-Door
3.7L l6
4.5L V8
5.2L V8 OHV
6.3L V8
7.0L V8
7.2L V8
--
3.7L l6 OHV
4.5L V8 OHV
6.3L V8 OHV
7.0L V8 OHV
7.2L V8 OHV
1967 Dodge Dart
GT Hardtop 2-Door
270 Coupe 2-Door
270 Sedan 4-Door
Base Sedan 4-Door
Base Sedan 2-Door
GT
GT Convertible 2-Door
2.8L l6
3.7L l6
4.5L V8
6.3L V8
2.8L l6 OHV
3.7L l6 OHV
4.5L V8 OHV
6.3L V8 OHV
1967 Plymouth Belvedere
Base
3.7L l6 OHV
4.5L V8 OHV
5.2L V8 OHV
6.3L V8 OHV
7.0L V8 OHV
7.2L V8 OHV
1967 Plymouth GTX
Base
7.0L V8 OHV
7.2L V8 OHV
1968 Dodge Charger
Base Hardtop 2-Door
R/T Hardtop 2-Door
R/T
3.7L l6
3.7L l6 OHV
5.2L V8 OHV
6.3L V8 OHV
7.0L V8 OHV
7.2L V8 OHV
1968 Dodge D100 Pickup
Base Standard Cab Pickup 2-Door
3.7L l6
3.7L l6 OHV
5.2L V8
5.2L V8 OHV
6.3L V8
6.3L V8 OHV
1969 Dodge D100 Pickup
Base Standard Cab Pickup 2-Door
3.7L l6
3.7L l6 OHV
5.2L V8 OHV
6.3L V8
6.3L V8 OHV
1970 Dodge D100 Pickup
Base Standard Cab Pickup 2-Door
3.2L l6
3.2L l6 OHV
3.7L l6
3.7L l6 OHV
5.2L V8
5.2L V8 OHV
6.3L V8
6.3L V8 OHV
1971 Dodge D100 Pickup
Base Standard Cab Pickup 2-Door
3.2L l6
3.2L l6 OHV
3.7L l6
3.7L l6 OHV
5.2L V8
5.2L V8 OHV
5.9L V8
5.9L V8 OHV
6.3L V8
6.3L V8 OHV
6.6L V8
6.6L V8 OHV