Crossmember/K-Frame Front AWD Suspension Fits 10-17 BMW 550i GT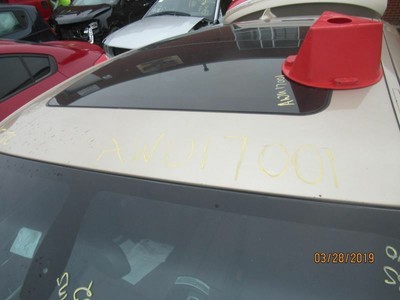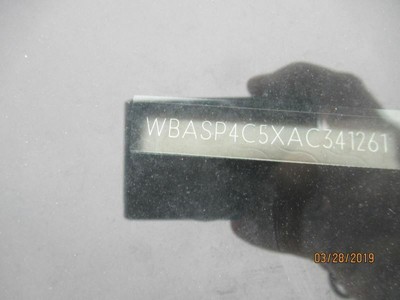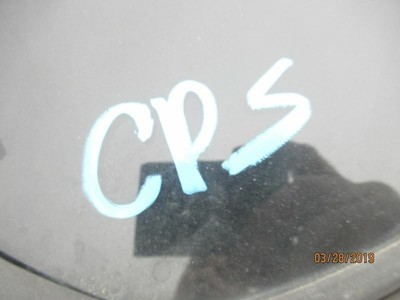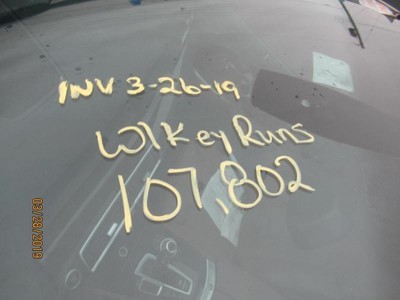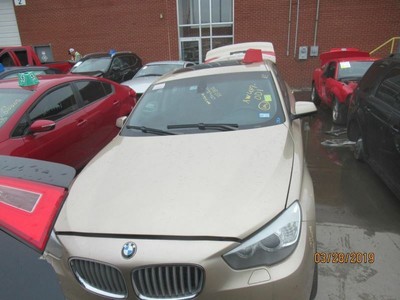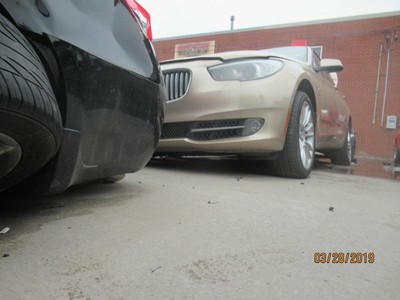 This part is no longer available for purchase.
It might be out of stock, or no longer available to purchase online. Find similar used parts online using the search box, or place a part request and let our network of trusted sellers find the part for you.
Returns Accepted: Returns Accepted.
Item must be returned within: 30 Days.
Refund will be given as: Money back or replacement (buyer's choice).
Return shipping will be paid by: Buyer.
Conditions & Options: 107K.
Genuine OEM: Yes.
Interchange Part Number: 477-50640.
Designation: Used.
eCommerce Description: BUYER IS RESPONSIBLE FOR CORRECT FIT.
PartNumber: 477.
Mileage: 107000.
Model: 550I GT.
Make: BMW.
Year: 2010.
Stock #: U17001.
Brand: BMW.
MPN: Does Not Apply.
Manufacturer Part Number: Does Not Apply.
GTIN: Does not apply.
Inventory ID: 1991764.
VIN #: WBASP4C5XAC341261.
    Crossmember/K-Frame Front AWD Suspension Fits 10-17 BMW 550i GT 1991764 Part Information--> This part was removed from a 2010 550I GT with 107000 miles on it. This part has been fully tested while installed and will go through our industry leading quality control inspection before shipping. This part is backed by our 6 Month - no questions asked money back guarantee at no additional charge. What's Included--> If you have any questions about this part, or any other parts from this vehicle, please click HERE to send us a message. Please include stock number U17001 in your message so we know which vehicle you are asking about. We answer all questions promptly during regular business hours. Part Notes Notes: 107K--> PLEASE NOTE: Our freight carrier cannot deliver this part to a residential address. They require a commercial address. Please see freight shipping information below for more information.--> Part Notes Notes: 107K What To Expect Once sold the part will go through its final quality control inspection. We will be contacting you to confirm fitment of this part, the shipping address and the phone number on file for our freight carrier before this item ships. All parts shipped out of town are strapped and shrink wrapped to a pallet and sent on a freight truck. This part will not ship until we have confirmed address and fitment details with you. Donor Vehicle Model: 550I GT Year: 2010 Mileage: 107000 Stock Number: U17001 SEE MORE 550I GT PARTS    SEE ALL PARTS FROM THIS CAR Part Fitment Information This part will fit these makes and models with these options. BMW 550i 11-16 Front; AWD BMW 650i 18 front, AWD BMW 550i GT 10-15 Front; suspension, AWD BMW 535i GT 11-17 Front; suspension, AWD BMW 640i 14-17 Front; AWD BMW 640i 18 front, AWD BMW ALPINA B6 15-17 Front; (AWD), suspension BMW 750i 10-15 Front; suspension, AWD BMW ALPINA B7 11-15 Front; suspension, AWD BMW 650i 12-17 Front; AWD BMW ACTIVEHYBRID 7 11-12 Front; suspension, (RWD) BMW 528i 12-16 Front; AWD BMW 550i GT 16-17 Front; (AWD), suspension BMW 535i 11-16 Front; AWD BMW 740i 13-15 Front; suspension, AWD BMW ALPINA B6 18 front, (AWD), suspension If you do not see your vehicle in this list, please click HERE to send us a message so before buying so we can verify if it will fit your vehicle. Our Promise Our Promise is that you are completely satisfied with every part you buy from Midway Auto Parts This part is covered by our 6 Month Money Back Guarantee. If you have a problem with the part, changed your mind or the part does not fit, simply let us know. You have 6 Months from the purchase date to return it for a full refund. If you need help with returning an item, simply send us a message. We are here to help. Please Note: Freight shipping is not refundable. If you need to return this part, please contact us first for a freight shipping quote.--> About Midway Auto Parts   Midway Auto Parts is a proud member of Team PRP. Team PRP is the largest group of independent automotive recyclers in North America. Each Team PRP member uses an identical quality assurance program based on ISO 9000 standards. The result is a nationwide label that delivers consistently high quality parts and maximizes consumer, mechanical repairer, collision center, and estimator confidence. If you need a part that we do not have in stock, we can find it from our network of some of the best recyclers in the country. Shipping Information This part will ship via LTL Freight. Our freight carrier requires a commercial business address with a loading dock or forklift to unload the truck. Most of our customers choose to ship directly to the shop that is installing their part as long as it is a commercial business address. Our carrier cannot deliver this part to a residential address. We do have access to specialty freight carriers that can deliver to a residential address. They charge a premium for this service so please contact us first to get a shipping quote if you need it delivered to a residential address. Residential delivery is not included in the free shipping. If you cannot provide a commercial business address, we can deliver this part to a freight terminal for your pickup at no additional charge. Please contact us first so that we can give you the location of your closest freight terminal. All orders placed by 10:00am EST will be shipped out the next business day at the latest. This part will ship with UPS or USPS with live tracking information. You will receive an email with tracking information as soon as your part ships. Please allow 1-5 business days for your part to arrive. If you need your part faster, we do have expedited shipping options available for an additional charge. Please contact us for a shipping quote.-->    
Part number Does Not Apply is compatible with the following vehicles:
Year/Make/Model
Body & Trim
Engine
2010 BMW 550i GT xDrive
Base Hatchback 4-Door
4.4L V8 DOHC Turbocharged
2010 BMW 750Li xDrive
Base Sedan 4-Door
4.4L V8 DOHC Turbocharged
2010 BMW 750i xDrive
Base Sedan 4-Door
4.4L V8 DOHC Turbocharged
2011 BMW 535i GT xDrive
Base Hatchback 4-Door
3.0L l6 DOHC Turbocharged
2011 BMW 535i xDrive
Base Sedan 4-Door
3.0L l6 DOHC Turbocharged
2011 BMW 550i GT xDrive
Base Hatchback 4-Door
4.4L V8 DOHC Turbocharged
2011 BMW 550i xDrive
Base Sedan 4-Door
4.4L V8 DOHC Turbocharged
2011 BMW 750Li
ActiveHybrid Sedan 4-Door
4.4L V8 ELECTRIC/ DOHC Turbocharged
2011 BMW 750Li xDrive
Base Sedan 4-Door
4.4L V8 DOHC Turbocharged
2011 BMW 750i xDrive
Base Sedan 4-Door
4.4L V8 DOHC Turbocharged
2011 BMW Alpina B7 xDrive
Base Sedan 4-Door
4.4L V8 DOHC Turbocharged
2011 BMW Alpina B7L xDrive
Base Sedan 4-Door
4.4L V8 DOHC Turbocharged
2012 BMW 528i xDrive
Base Sedan 4-Door
2.0L l4 DOHC Turbocharged
2012 BMW 535i GT xDrive
Base Hatchback 4-Door
3.0L l6 DOHC Turbocharged
2012 BMW 535i xDrive
Base Sedan 4-Door
3.0L l6 DOHC Turbocharged
2012 BMW 550i GT xDrive
Base Hatchback 4-Door
4.4L V8 DOHC Turbocharged
2012 BMW 550i xDrive
Base Sedan 4-Door
4.4L V8 DOHC Turbocharged
2012 BMW 650i xDrive
Base Convertible 2-Door
Base Coupe 2-Door
4.4L V8 DOHC Turbocharged
2012 BMW 750Li
ActiveHybrid Sedan 4-Door
4.4L V8 ELECTRIC/ DOHC Turbocharged
2012 BMW 750Li xDrive
Base Sedan 4-Door
4.4L V8 DOHC Turbocharged
2012 BMW 750i xDrive
Base Sedan 4-Door
4.4L V8 DOHC Turbocharged
2012 BMW Alpina B7 xDrive
Base Sedan 4-Door
4.4L V8 DOHC Turbocharged
2012 BMW Alpina B7L xDrive
Base Sedan 4-Door
4.4L V8 DOHC Turbocharged
2013 BMW 528i xDrive
Base Sedan 4-Door
2.0L l4 DOHC Turbocharged
2013 BMW 535i GT xDrive
Base Hatchback 4-Door
3.0L l6 DOHC Turbocharged
2013 BMW 535i xDrive
Base Sedan 4-Door
3.0L l6 DOHC Turbocharged
2013 BMW 550i GT xDrive
Base Hatchback 4-Door
4.4L V8 DOHC Turbocharged
2013 BMW 550i xDrive
Base Sedan 4-Door
4.4L V8 DOHC Turbocharged
2013 BMW 650i xDrive
Base Convertible 2-Door
Base Coupe 2-Door
4.4L V8 DOHC Turbocharged
2013 BMW 650i xDrive Gran Coupe
Base Sedan 4-Door
4.4L V8 DOHC Turbocharged
2013 BMW 740Li xDrive
Base Sedan 4-Door
3.0L l6 DOHC Turbocharged
2013 BMW 750Li xDrive
Base Sedan 4-Door
4.4L V8 DOHC Turbocharged
2013 BMW 750i xDrive
Base Sedan 4-Door
4.4L V8 DOHC Turbocharged
2013 BMW Alpina B7 xDrive
Base Sedan 4-Door
4.4L V8 DOHC Turbocharged
2013 BMW Alpina B7L xDrive
Base Sedan 4-Door
4.4L V8 DOHC Turbocharged
2014 BMW 528i xDrive
Base Sedan 4-Door
2.0L l4 DOHC Turbocharged
2014 BMW 535d xDrive
Base Sedan 4-Door
3.0L l6 DIESEL DOHC Turbocharged
2014 BMW 535i GT xDrive
Base Hatchback 4-Door
3.0L l6 DOHC Turbocharged
2014 BMW 535i xDrive
Base Sedan 4-Door
3.0L l6 DOHC Turbocharged
2014 BMW 550i GT xDrive
Base Hatchback 4-Door
4.4L V8 DOHC Turbocharged
2014 BMW 550i xDrive
Base Sedan 4-Door
4.4L V8 DOHC Turbocharged
2014 BMW 640i xDrive
Base Convertible 2-Door
Base Coupe 2-Door
3.0L l6 DOHC Turbocharged
2014 BMW 640i xDrive Gran Coupe
Base Sedan 4-Door
3.0L l6 DOHC Turbocharged
2014 BMW 650i xDrive
Base Convertible 2-Door
Base Coupe 2-Door
4.4L V8 DOHC Turbocharged
2014 BMW 650i xDrive Gran Coupe
Base Sedan 4-Door
4.4L V8 DOHC Turbocharged
2014 BMW 740Li xDrive
Base Sedan 4-Door
3.0L l6 DOHC Turbocharged
2014 BMW 750Li xDrive
Base Sedan 4-Door
4.4L V8 DOHC Turbocharged
2014 BMW 750i xDrive
Base Sedan 4-Door
4.4L V8 DOHC Turbocharged
2014 BMW Alpina B7 xDrive
Base Sedan 4-Door
4.4L V8 DOHC Turbocharged
2014 BMW Alpina B7L xDrive
Base Sedan 4-Door
4.4L V8 DOHC Turbocharged
2015 BMW 528i xDrive
Base Sedan 4-Door
2.0L l4 DOHC Turbocharged
2015 BMW 535d xDrive
Base Sedan 4-Door
3.0L l6 DIESEL DOHC Turbocharged
2015 BMW 535i GT xDrive
Base Hatchback 4-Door
3.0L l6 DOHC Turbocharged
2015 BMW 535i xDrive
Base Sedan 4-Door
3.0L l6 DOHC Turbocharged
2015 BMW 550i GT xDrive
Base Hatchback 4-Door
4.4L V8 DOHC Turbocharged
2015 BMW 550i xDrive
Base Sedan 4-Door
4.4L V8 DOHC Turbocharged
2015 BMW 640i xDrive
Base Convertible 2-Door
Base Coupe 2-Door
3.0L l6 DOHC Turbocharged
2015 BMW 640i xDrive Gran Coupe
Base Sedan 4-Door
3.0L l6 DOHC Turbocharged
2015 BMW 650i xDrive
Base Convertible 2-Door
Base Coupe 2-Door
4.4L V8 DOHC Turbocharged
2015 BMW 650i xDrive Gran Coupe
Base Sedan 4-Door
4.4L V8 DOHC Turbocharged
2015 BMW 740Ld xDrive
Base Sedan 4-Door
3.0L l6 DIESEL DOHC Turbocharged
2015 BMW 740Li xDrive
Base Sedan 4-Door
3.0L l6 DOHC Turbocharged
2015 BMW 750Li xDrive
Base Sedan 4-Door
4.4L V8 DOHC Turbocharged
2015 BMW 750i xDrive
Base Sedan 4-Door
4.4L V8 DOHC Turbocharged
2015 BMW Alpina B6 xDrive Gran Coupe
Base Sedan 4-Door
4.4L V8 DOHC Turbocharged
2015 BMW Alpina B7 xDrive
Base Sedan 4-Door
4.4L V8 DOHC Turbocharged
2015 BMW Alpina B7L xDrive
Base Sedan 4-Door
4.4L V8 DOHC Turbocharged
2016 BMW 528i xDrive
Base Sedan 4-Door
2.0L l4 DOHC Turbocharged
2016 BMW 535d xDrive
Base Sedan 4-Door
3.0L l6 DIESEL DOHC Turbocharged
2016 BMW 535i GT xDrive
Base Hatchback 4-Door
3.0L l6 DOHC Turbocharged
2016 BMW 535i xDrive
Base Sedan 4-Door
3.0L l6 DOHC Turbocharged
2016 BMW 550i GT xDrive
Base Hatchback 4-Door
4.4L V8 DOHC Turbocharged
2016 BMW 550i xDrive
Base Sedan 4-Door
4.4L V8 DOHC Turbocharged
2016 BMW 640i xDrive
Base Convertible 2-Door
Base Coupe 2-Door
3.0L l6 DOHC Turbocharged
2016 BMW 640i xDrive Gran Coupe
Base Sedan 4-Door
3.0L l6 DOHC Turbocharged
2016 BMW 650i xDrive
Base Convertible 2-Door
Base Coupe 2-Door
4.4L V8 DOHC Turbocharged
2016 BMW 650i xDrive Gran Coupe
Base Sedan 4-Door
4.4L V8 DOHC Turbocharged
2016 BMW Alpina B6 Gran Coupe
Base Sedan 4-Door
4.4L V8 DOHC Turbocharged
2016 BMW Alpina B6 xDrive Gran Coupe
Base Sedan 4-Door
4.4L V8 DOHC Turbocharged
2017 BMW 535i GT xDrive
Base Hatchback 4-Door
3.0L l6 DOHC Turbocharged
2017 BMW 550i GT xDrive
Base Hatchback 4-Door
4.4L V8 DOHC Turbocharged
2017 BMW 640i xDrive
Base Convertible 2-Door
Base Coupe 2-Door
3.0L l6 DOHC Turbocharged
2017 BMW 640i xDrive Gran Coupe
Base Sedan 4-Door
3.0L l6 DOHC Turbocharged
2017 BMW 650i xDrive
Base Convertible 2-Door
Base Coupe 2-Door
4.4L V8 DOHC Turbocharged
2017 BMW 650i xDrive Gran Coupe
Base Sedan 4-Door
4.4L V8 DOHC Turbocharged
2017 BMW Alpina B6 xDrive Gran Coupe
Base Sedan 4-Door
4.4L V8 DOHC Turbocharged
2018 BMW 640i xDrive
Base Convertible 2-Door
Base Coupe 2-Door
3.0L l6 DOHC Turbocharged
2018 BMW 640i xDrive Gran Coupe
Base Sedan 4-Door
3.0L l6 DOHC Turbocharged
2018 BMW 650i xDrive
Base Convertible 2-Door
Base Coupe 2-Door
4.4L V8 DOHC Turbocharged
2018 BMW 650i xDrive Gran Coupe
Base Sedan 4-Door
4.4L V8 DOHC Turbocharged
2018 BMW Alpina B6 xDrive Gran Coupe
Base Sedan 4-Door
4.4L V8 DOHC Turbocharged