Coil Air Spring Rear Fits 07-14 Chevy Tahoe OEM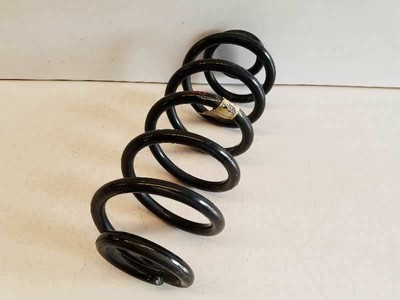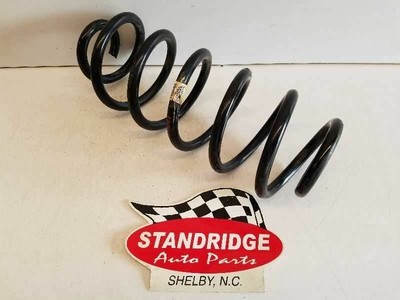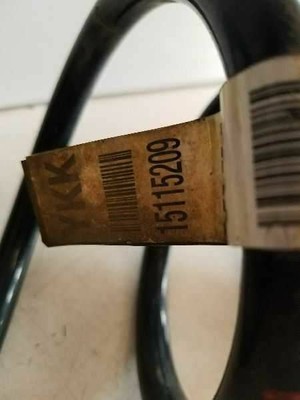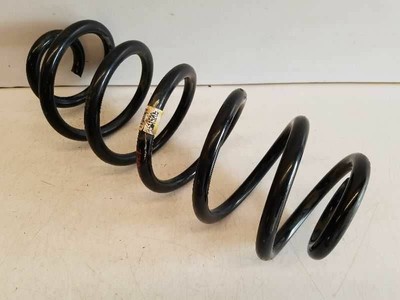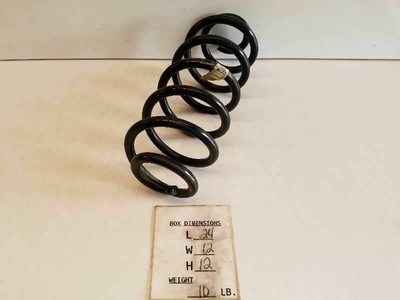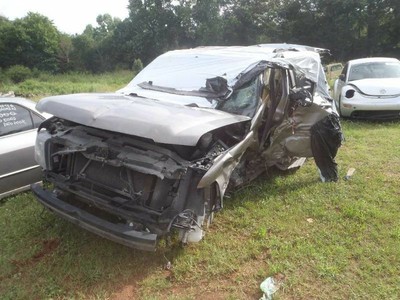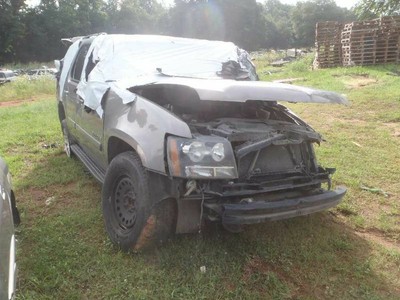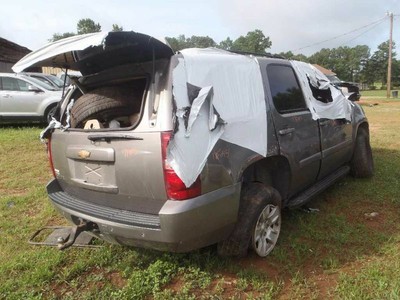 Part number 15115209 is available for purchase online. To purchase the part or to get additional information about the part before you purchase it, click on the View More Details button.
Item #:

PR-174098013603

Ships From:

Shelby, North Carolina
Price:

$63.74
Returns Accepted: Returns Accepted.
Item must be returned within: 60 Days.
Refund will be given as: Money back or replacement (buyer's choice).
Return policy details: .
Return shipping will be paid by: Seller.
Conditions & Options: Overall Good Condition.
Genuine OEM: Yes.
Interchange Part Number: 517-00113.
Designation: Used.
PartNumber: 517.
Mileage: 0.
Model: TAHOE.
Make: CHEVROLET TRUCK.
Year: 2007.
Stock #: 17F045.
DescriptionPartCondition: This is a Used OEM Part from Standridge Used Auto Parts backed by.
Brand: Chevrolet.
MPN: 15115209.
Manufacturer Part Number: 15115209.
GTIN: Does not apply.
Inventory ID: 471440.
VIN #: 1GNFC13J17R142320.
Warranty: 90 Day.
eBay Product ID (ePID): 24026684653.
Part Type: Coil Spring.
WE SHIP INTERNATIONALLY All of our international shipping is shipped via U.S.P.S. Priority Mail Business Hours MON-FRI 8AM-5PM EST CLOSED HOLIDAYS Home All Items Newest Items Ending Soon On Sale Contact Coil Air Spring Rear Fits 07-14 Chevy Tahoe OEM " />   This Coil Air Spring Rear Fits 07-14 Chevy Tahoe OEM is in overall good condition. The part has normal wear from use, which might be seen from the product photos. This part attaches to the wheel of the vehicle. This Coil Air Spring Rear Fits 07-14 Chevy Tahoe OEM should fit all of the vehicles and years listed below in the compatible vehicle section. However, please be sure to check your part numbers to make sure. All mounting brackets are in good condition and usable. Lastly, we do offer a 90 day warranty on the part. Please take time to read this listing, to see our various policies. This listing is for 1 Leaf Spring with FREE SHIPPING We cannot combine shipping on multiple items due to weight restrictions by FEDEX PaymentShippingReturns/WarrantyContactAbout Us We only accept PayPal Full payment is due before the part will be shipped out. If for some reason you can not pay or have made a purchase in error please let us know as soon as possible. Please contact paypal with any payment issues. International Buyers: Buyers are responsible for custom duties and brokerage charges. Sales tax will be charged North Carolina shipments. If you choose to pick up your part then sales tax will be added regardless of residence. Serious buyers only. All payments must be received within 7 days of purchase date. All Shipments are sent out USPS Priority 2-day mail or Fedex Ground (1-6) day Service except freight items which will vary depending on location. We process all orders within 1 business day. All shipments get a tracking number which will be sent to you as soon as your item ships. Shipping Fees are the responsibility of the buyer, but we try to make it as transparent and easy as possible. Please Note If a Best Offer is made we reserve the right to ship the item with a economical shipping service unless the shipping method is stated in the offer. International Shipping: We Ship Anywhere! We are happy to ship to international addresses. We process all orders within 1 business day. All shipments get a tracking number which will be sent to you as soon as your item ships. Shipping Fees are the responsibility of the buyer, but we try to make it as transparent and easy as possible. We will gladly accept returns if your are not happy with your Part or it does not fit. If the part is damaged or defective we will refund or replace the defective item. Please keep in mind that any returns must be made within 30 days from the receipt of the item. Damage caused during installation is not considered a product deficiency and will not be covered under warranty. We will exchange or refund any defective products free of charge. Customers are responsible for all shipping costs. Local pickup is available during business hours. However, you must contact us to arrange for this. Business Hours: 8am-5pm EST Monday-Friday Saturday 9am-2pm EST Standridge Auto Parts was founded by the late Billy Standridge in 1972. Billy worked in a salvage yard when he was 17 and started his business even before he graduated from high school. He then formed Standridge Auto Parts which is now owned and operated by his 3 daughters, Stacey, Deedra and Jody. Even while he was racing and worked as a crew chief, he kept his salvage yard going. At a young age Billy had a love for racing. He would race lawn mowers for fun and the love that he had for cars led into a long challenging career in stock car racing and NASCAR. He began Stock car racing in the late 70's with much success, running small tracks and gaining driving experience. He ran in the Goody's Dash Series, then in 1986 began running NASCAR Busch Series in his own Pontiac, posting 5 top ten finishes. In 1994 Billy ran a limited schedule in the Winston Cup picking up sponsorship's from WCW and Dura Lube. Standridge began running his own team, the #47 Ford Thunderbird, picking up sponsorship from Jayski and also from fan-sponsored donations. Billy was one of the last drivers to run in NASCAR using a Thunderbird after other teams switched to the redesigned Taurus for the 1998 season. His last career start was that of the Pepsi 400 in 1998, where his engine expired 19 laps into the race. His last attempt ever came in 1999, when he filled in for Dan Pardus in the Midwest Transit Racing Chevy at Rockingham Speedway in 2nd-round-qualifying, but his time was not fast enough to make the race. Outside of NASCAR, he still continued to own and manage Standridge with the help of his daughters Deedra and Jody. He then bought a full service Salvage Yard in Rock Hill, SC turning it into a successful Scrap Yard and U-Pull-It. After making it a success he was ready to go bigger and proceeded to buy a yard in Winston Salem. Standridge was a hard worker and a very successful businessman; he always worked to make things bigger and better for himself but more for his family. He was the best father and husband anyone could ask for with a grand heart. In March 2014 Billy was diagnosed with Cancer and passed away on April 12, 2014 after fighting a short strong battle. He is truly missed by his family, friends and employees. We know he is proud to see his daughters and his dedicated employees at Standridge Auto Parts keeping the business as successful as he did. Family Owned and Operated business since 1972. Quick Links Follow Seller About User Feedback Contact Newsletter Add Standridge Auto Parts to your Favorites and receive our email newsletters about special promotions! Sign Up © 2016 Standridge Auto Parts | All Rights Reserved Shop With Confidence We make every effort to provide a safe & secure shopping experience
Part number 15115209 is compatible with the following vehicles:
Year/Make/Model
Body & Trim
Engine
2007 Cadillac Escalade
Base Sport Utility 4-Door
6.2L V8 OHV
2007 Cadillac Escalade ESV
Base Sport Utility 4-Door
6.2L V8 OHV
2007 Cadillac Escalade EXT
Base Crew Cab Pickup 4-Door
6.2L V8 OHV
2007 Chevrolet Avalanche
LTZ Crew Cab Pickup 4-Door
LT Crew Cab Pickup 4-Door
5.3L V8 FLEX OHV
5.3L V8 OHV
6.0L V8 OHV
2007 Chevrolet Suburban 1500
Z71 Sport Utility 4-Door
LTZ Sport Utility 4-Door
LT Sport Utility 4-Door
5.3L V8 FLEX OHV
5.3L V8 OHV
6.0L V8 OHV
2007 Chevrolet Tahoe
LS Sport Utility 4-Door
LTZ Sport Utility 4-Door
LT Sport Utility 4-Door
4.8L V8 OHV
5.3L V8 FLEX OHV
5.3L V8 OHV
2007 GMC Yukon
Denali Sport Utility 4-Door
SLE Sport Utility 4-Door
SLT Sport Utility 4-Door
6.2L V8 OHV
4.8L V8 OHV
5.3L V8 FLEX OHV
5.3L V8 OHV
2007 GMC Yukon XL 1500
Denali Sport Utility 4-Door
SLT Sport Utility 4-Door
6.2L V8 OHV
5.3L V8 FLEX OHV
5.3L V8 OHV
6.0L V8 OHV
2008 Cadillac Escalade
Platinum Sport Utility 4-Door
6.2L V8 OHV
2008 Cadillac Escalade ESV
Platinum Sport Utility 4-Door
6.2L V8 OHV
2008 Cadillac Escalade EXT
Base Crew Cab Pickup 4-Door
6.2L V8 OHV
2008 Chevrolet Avalanche
LTZ Crew Cab Pickup 4-Door
LT Crew Cab Pickup 4-Door
5.3L V8 FLEX OHV
5.3L V8 OHV
6.0L V8 OHV
2008 Chevrolet Suburban 1500
LTZ Sport Utility 4-Door
LT Sport Utility 4-Door
5.3L V8 FLEX OHV
5.3L V8 OHV
6.0L V8 OHV
2008 Chevrolet Tahoe
Hybrid Sport Utility 4-Door
LS Sport Utility 4-Door
LTZ Sport Utility 4-Door
LT Sport Utility 4-Door
6.0L V8 ELECTRIC/ OHV
4.8L V8 OHV
5.3L V8 FLEX OHV
5.3L V8 OHV
6.2L V8 OHV
2008 GMC Yukon
Denali Sport Utility 4-Door
Hybrid Sport Utility 4-Door
SLE Sport Utility 4-Door
SLT Sport Utility 4-Door
6.2L V8 OHV
6.0L V8 ELECTRIC/ OHV
4.8L V8 OHV
5.3L V8 FLEX OHV
5.3L V8 OHV
2008 GMC Yukon XL 1500
Denali Sport Utility 4-Door
SLT Sport Utility 4-Door
6.2L V8 OHV
5.3L V8 FLEX OHV
5.3L V8 OHV
6.0L V8 OHV
2009 Cadillac Escalade
Platinum Sport Utility 4-Door
Base Sport Utility 4-Door
Hybrid Sport Utility 4-Door
6.2L V8 FLEX OHV
6.2L V8 OHV
6.0L V8 ELECTRIC/ OHV
2009 Cadillac Escalade ESV
Platinum Sport Utility 4-Door
Base Sport Utility 4-Door
6.2L V8 FLEX OHV
6.2L V8 OHV
2009 Cadillac Escalade EXT
Base Crew Cab Pickup 4-Door
6.2L V8 FLEX OHV
6.2L V8 OHV
2009 Chevrolet Avalanche
LTZ Crew Cab Pickup 4-Door
LT Crew Cab Pickup 4-Door
5.3L V8 FLEX OHV
5.3L V8 OHV
6.0L V8 OHV
2009 Chevrolet Suburban 1500
LTZ Sport Utility 4-Door
LT Sport Utility 4-Door
5.3L V8 FLEX OHV
5.3L V8 OHV
6.0L V8 OHV
2009 Chevrolet Tahoe
Hybrid Sport Utility 4-Door
LS Sport Utility 4-Door
LTZ Sport Utility 4-Door
LT Sport Utility 4-Door
6.0L V8 ELECTRIC/ OHV
4.8L V8 OHV
5.3L V8 FLEX OHV
5.3L V8 OHV
6.2L V8 FLEX OHV
2009 GMC Yukon
Denali Sport Utility 4-Door
Hybrid Sport Utility 4-Door
SLE Sport Utility 4-Door
SLT Sport Utility 4-Door
6.2L V8 FLEX OHV
6.2L V8 OHV
6.0L V8 ELECTRIC/ OHV
4.8L V8 OHV
5.3L V8 FLEX OHV
5.3L V8 OHV
2009 GMC Yukon XL 1500
Denali Sport Utility 4-Door
SLT Sport Utility 4-Door
6.2L V8 FLEX OHV
5.3L V8 FLEX OHV
5.3L V8 OHV
6.0L V8 OHV
2010 Cadillac Escalade
Platinum Sport Utility 4-Door
Hybrid Sport Utility 4-Door
6.2L V8 FLEX OHV
6.2L V8 OHV
6.0L V8 ELECTRIC/FLEX OHV
2010 Cadillac Escalade ESV
Platinum Sport Utility 4-Door
6.2L V8 OHV
6.2L V8 FLEX OHV
2010 Cadillac Escalade EXT
Base Crew Cab Pickup 4-Door
6.2L V8 FLEX OHV
6.2L V8 OHV
2010 Chevrolet Avalanche
LTZ Crew Cab Pickup 4-Door
LT Crew Cab Pickup 4-Door
5.3L V8 FLEX OHV
2010 Chevrolet Suburban 1500
LTZ Sport Utility 4-Door
LT Sport Utility 4-Door
5.3L V8 FLEX OHV
2010 Chevrolet Tahoe
Hybrid Sport Utility 4-Door
LTZ Sport Utility 4-Door
LS Sport Utility 4-Door
LT Sport Utility 4-Door
6.0L V8 ELECTRIC/FLEX OHV
5.3L V8 FLEX OHV
5.3L V8 OHV
2010 GMC Yukon
Hybrid Sport Utility 4-Door
Denali Sport Utility 4-Door
SLT Sport Utility 4-Door
6.0L V8 ELECTRIC/FLEX OHV
5.3L V8 OHV
6.2L V8 FLEX OHV
5.3L V8 FLEX OHV
2010 GMC Yukon XL 1500
SLT Sport Utility 4-Door
6.2L V8 FLEX OHV
5.3L V8 FLEX OHV
2011 Cadillac Escalade
Premium Sport Utility 4-Door
Platinum Sport Utility 4-Door
Hybrid Sport Utility 4-Door
Luxury Sport Utility 4-Door
6.2L V8 FLEX OHV
6.2L V8 OHV
6.0L V8 ELECTRIC/FLEX OHV
2011 Cadillac Escalade ESV
Premium Sport Utility 4-Door
Platinum Sport Utility 4-Door
Luxury Sport Utility 4-Door
6.2L V8 FLEX OHV
6.2L V8 OHV
2011 Cadillac Escalade EXT
Luxury Crew Cab Pickup 4-Door
Base Crew Cab Pickup 4-Door
6.2L V8 FLEX OHV
6.2L V8 OHV
2011 Chevrolet Avalanche
LTZ Crew Cab Pickup 4-Door
LT Crew Cab Pickup 4-Door
5.3L V8 FLEX OHV
2011 Chevrolet Suburban 1500
LTZ Sport Utility 4-Door
LT Sport Utility 4-Door
5.3L V8 FLEX OHV
2011 Chevrolet Tahoe
Hybrid Sport Utility 4-Door
LTZ Sport Utility 4-Door
LT Sport Utility 4-Door
6.0L V8 ELECTRIC/FLEX OHV
5.3L V8 FLEX OHV
2011 GMC Yukon
Hybrid Sport Utility 4-Door
Denali Sport Utility 4-Door
SLT Sport Utility 4-Door
6.0L V8 ELECTRIC/FLEX OHV
6.2L V8 FLEX OHV
5.3L V8 FLEX OHV
2011 GMC Yukon XL 1500
SLT Sport Utility 4-Door
6.2L V8 FLEX OHV
5.3L V8 FLEX OHV
2012 Cadillac Escalade
Premium Sport Utility 4-Door
Hybrid Sport Utility 4-Door
Luxury Sport Utility 4-Door
Platinum Sport Utility 4-Door
6.2L V8 FLEX OHV
6.0L V8 ELECTRIC/FLEX OHV
6.2L V8 OHV
2012 Cadillac Escalade ESV
Platinum Sport Utility 4-Door
Luxury Sport Utility 4-Door
6.2L V8 FLEX OHV
6.2L V8 OHV
2012 Cadillac Escalade EXT
Premium Crew Cab Pickup 4-Door
Base Crew Cab Pickup 4-Door
Luxury Crew Cab Pickup 4-Door
6.2L V8 FLEX OHV
6.2L V8 OHV
2012 Chevrolet Avalanche
LTZ Crew Cab Pickup 4-Door
LT Crew Cab Pickup 4-Door
5.3L V8 FLEX OHV
2012 Chevrolet Suburban 1500
LTZ Sport Utility 4-Door
LT Sport Utility 4-Door
5.3L V8 FLEX OHV
2012 Chevrolet Tahoe
Hybrid Sport Utility 4-Door
SSV Sport Utility 4-Door
LT Sport Utility 4-Door
LTZ Sport Utility 4-Door
PPV Sport Utility 4-Door
6.0L V8 ELECTRIC/FLEX OHV
5.3L V8 FLEX OHV
2012 GMC Yukon
Hybrid Sport Utility 4-Door
Denali Sport Utility 4-Door
SLT Sport Utility 4-Door
6.0L V8 ELECTRIC/FLEX OHV
6.2L V8 FLEX OHV
5.3L V8 FLEX OHV
2012 GMC Yukon XL 1500
SLT Sport Utility 4-Door
6.2L V8 FLEX OHV
5.3L V8 FLEX OHV
2013 Cadillac Escalade
Hybrid Sport Utility 4-Door
Premium Sport Utility 4-Door
Platinum Sport Utility 4-Door
6.0L V8 ELECTRIC/FLEX OHV
6.2L V8 FLEX OHV
6.2L V8 OHV
2013 Cadillac Escalade ESV
Premium Sport Utility 4-Door
Platinum Sport Utility 4-Door
Luxury Sport Utility 4-Door
6.2L V8 FLEX OHV
6.2L V8 OHV
2013 Cadillac Escalade EXT
Premium Crew Cab Pickup 4-Door
Base Crew Cab Pickup 4-Door
Luxury Crew Cab Pickup 4-Door
6.2L V8 FLEX OHV
6.2L V8 OHV
2013 Chevrolet Avalanche
Black Diamond LTZ Crew Cab Pickup 4-Door
Black Diamond LT Crew Cab Pickup 4-Door
5.3L V8 FLEX OHV
2013 Chevrolet Suburban 1500
LTZ Sport Utility 4-Door
LT Sport Utility 4-Door
5.3L V8 FLEX OHV
5.3L V8 OHV
2013 Chevrolet Tahoe
Hybrid Sport Utility 4-Door
SSV Sport Utility 4-Door
LT Sport Utility 4-Door
LTZ Sport Utility 4-Door
PPV Sport Utility 4-Door
6.0L V8 ELECTRIC/FLEX OHV
5.3L V8 FLEX OHV
5.3L V8 OHV
2013 GMC Yukon
Hybrid Sport Utility 4-Door
Denali Sport Utility 4-Door
SLT Sport Utility 4-Door
6.0L V8 ELECTRIC/FLEX OHV
6.2L V8 FLEX OHV
6.2L V8 OHV
5.3L V8 FLEX OHV
2013 GMC Yukon XL 1500
Denali Sport Utility 4-Door
SLT Sport Utility 4-Door
6.2L V8 FLEX OHV
5.3L V8 FLEX OHV
2014 Cadillac Escalade
Premium Sport Utility 4-Door
Luxury Sport Utility 4-Door
Platinum Sport Utility 4-Door
6.2L V8 FLEX OHV
2014 Cadillac Escalade ESV
Premium Sport Utility 4-Door
Luxury Sport Utility 4-Door
Platinum Sport Utility 4-Door
6.2L V8 FLEX OHV
2014 Chevrolet Suburban 1500
LTZ Sport Utility 4-Door
LT Sport Utility 4-Door
5.3L V8 FLEX OHV
2014 Chevrolet Tahoe
SSV Sport Utility 4-Door
LT Sport Utility 4-Door
LTZ Sport Utility 4-Door
PPV Sport Utility 4-Door
5.3L V8 FLEX OHV
5.3L V8 OHV
2014 GMC Yukon
Denali Sport Utility 4-Door
SLT Sport Utility 4-Door
6.2L V8 FLEX OHV
6.2L V8 OHV
5.3L V8 FLEX OHV
2014 GMC Yukon XL 1500
SLT Sport Utility 4-Door
6.2L V8 FLEX OHV
5.3L V8 FLEX OHV