Carrier Front 3.21 Ratio Fits 13-17 DODGE 1500 PICKUP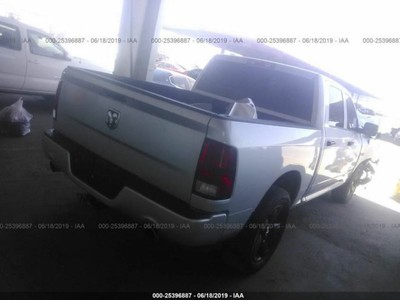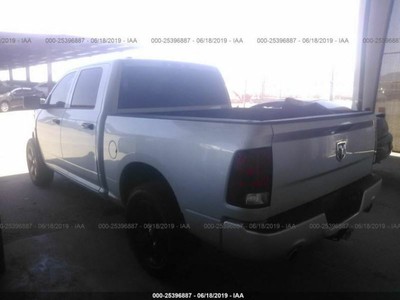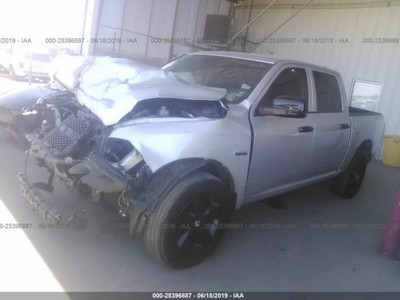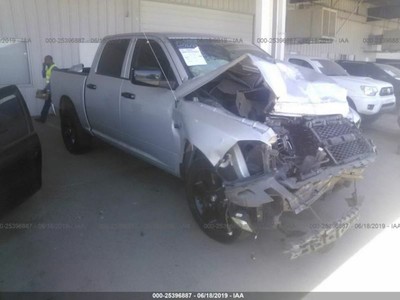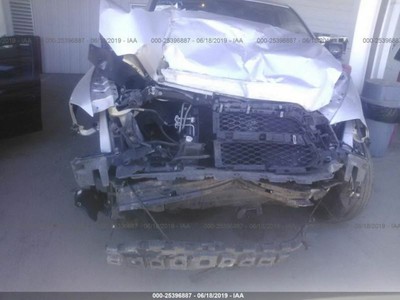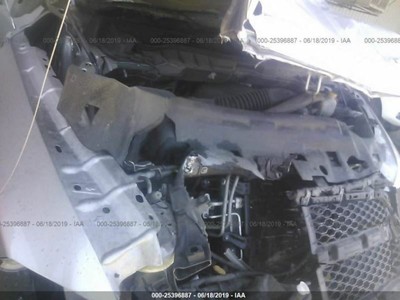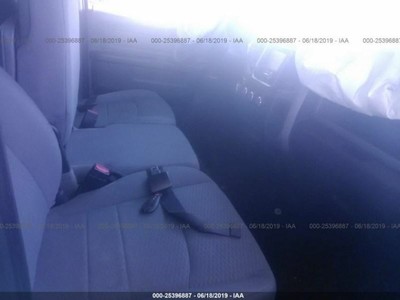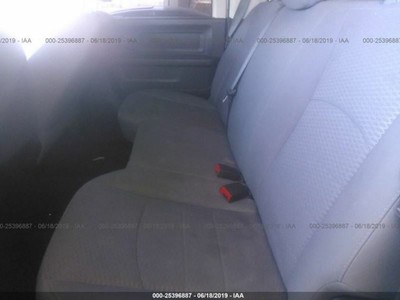 Item #:

PR-184024288891

Ships From:

Phoenix, Arizona
Price:

$699.95
This is a used genuine OEM part with VIN number 1C6RR7KT5FS599558.
Year: 2015
Model: Tdodr1500
VIN: 1C6RR7KT5FS599558
Interchange Part Number: 440-01470A
Genuine OEM Part: Yes
Important Vehicle Attributes: 3.21 V,
Mileage: 54000
The warranty period starts when you take possession of the part. In the event a part fails to operate within the warranty period we will replace the part(s) (If Available). If a replacement is not available we will issue a full refund upon the part's arrival and inspection at our facility. Will ship to Alaska, Hawaii & Puerto Rico upon request and shipping quote. International Shipping is available at this time on select parts only.  Please see the individual listing and its Shipping Tab for availability to your location. Local pickups are available on all parts. Orders are ready 24 hours after payment is received. Please allow 3-5 business days for delivery of your part(s).   Arizona Auto Parts Established in 1919, with nearly 100 years in the car parts business, Arizona Auto Parts has expertly and consistently served our customers with only the absolute highest level of customer service and trusted auto parts in the market. Through the years, our name has become synonymous with low prices and and quality used auto parts.Our team of sales representatives is highly trained and very accommodating. We are open 5 days a week for your orders and any questions you may have as well. Just call us toll free or use our Live Help System and we'll promptly respond to your needs. We try to answer all messages within 24 hours.   Core Charge. Core is an acronym for 'Cash On Return'. A core charge is sometimes applied to re-buildable parts such as engines or alternators that can be redeemed for a portion of their original price. If the part you are purchasing has a core charge applied, it will be noted in the description. Parts Grading. A standard code system is used to communicate the condition and quality of a part between automotive recyclers, automotive repair shops, and insurers. Knowing how these codes are used will help you understand whether the part meets your expectations before you buy it and what you can expect from the part when you receive it. A Grade - The highest quality part. It is of low miles and/or exceptional condition for its age. B Grade - The second level quality part. It is of average miles and normal condition for its age. C Grade - The third level quality part. It has high miles and/or light damage. No Grade - A part that has not yet been graded.
This part is compatible with the following vehicles:
Year/Make/Model
Body & Trim
Engine
2013 Ram 1500
Big Horn Crew Cab Pickup 4-Door
Express Crew Cab Pickup 4-Door
Express Extended Cab Pickup 4-Door
Express Standard Cab Pickup 2-Door
HFE Standard Cab Pickup 2-Door
Laramie Crew Cab Pickup 4-Door
Laramie Extended Cab Pickup 4-Door
Laramie Longhorn Crew Cab Pickup 4-Door
Outdoorsman Crew Cab Pickup 4-Door
Outdoorsman Extended Cab Pickup 4-Door
R/T Standard Cab Pickup 2-Door
SLT Crew Cab Pickup 4-Door
SLT Extended Cab Pickup 4-Door
SLT Standard Cab Pickup 2-Door
Sport Crew Cab Pickup 4-Door
Sport Extended Cab Pickup 4-Door
Sport Standard Cab Pickup 2-Door
ST Crew Cab Pickup 4-Door
ST Extended Cab Pickup 4-Door
ST Standard Cab Pickup 2-Door
SXT Crew Cab Pickup 4-Door
SXT Extended Cab Pickup 4-Door
SXT Standard Cab Pickup 2-Door
Tradesman Crew Cab Pickup 4-Door
Tradesman Extended Cab Pickup 4-Door
Tradesman Standard Cab Pickup 2-Door
5.7L V8 OHV
3.6L V6 FLEX DOHC
4.7L V8 FLEX SOHC
3.7L V6 SOHC
2014 Ram 1500
Big Horn Crew Cab Pickup 4-Door
Big Horn Extended Cab Pickup 4-Door
Big Horn Standard Cab Pickup 2-Door
Express Crew Cab Pickup 4-Door
Express Extended Cab Pickup 4-Door
Express Standard Cab Pickup 2-Door
HFE Standard Cab Pickup 2-Door
Laramie Crew Cab Pickup 4-Door
Laramie Extended Cab Pickup 4-Door
Laramie Limited Crew Cab Pickup 4-Door
Laramie Longhorn Crew Cab Pickup 4-Door
Lone Star Crew Cab Pickup 4-Door
Lone Star Extended Cab Pickup 4-Door
Lone Star Standard Cab Pickup 2-Door
Outdoorsman Crew Cab Pickup 4-Door
Outdoorsman Extended Cab Pickup 4-Door
SLT Crew Cab Pickup 4-Door
SLT Extended Cab Pickup 4-Door
SLT Standard Cab Pickup 2-Door
Special Service Crew Cab Pickup 4-Door
Sport Crew Cab Pickup 4-Door
Sport Extended Cab Pickup 4-Door
Sport Standard Cab Pickup 2-Door
ST Crew Cab Pickup 4-Door
ST Extended Cab Pickup 4-Door
ST Standard Cab Pickup 2-Door
SXT Crew Cab Pickup 4-Door
SXT Extended Cab Pickup 4-Door
SXT Standard Cab Pickup 2-Door
Tradesman Crew Cab Pickup 4-Door
Tradesman Extended Cab Pickup 4-Door
Tradesman Standard Cab Pickup 2-Door
3.0L V6 DIESEL DOHC Turbocharged
3.6L V6 DOHC
3.6L V6 FLEX DOHC
5.7L V8 OHV
2015 Ram 1500
Big Horn Crew Cab Pickup 4-Door
Big Horn Extended Cab Pickup 4-Door
Big Horn Standard Cab Pickup 2-Door
Express Crew Cab Pickup 4-Door
Express Extended Cab Pickup 4-Door
Express Standard Cab Pickup 2-Door
HFE Standard Cab Pickup 2-Door
Laramie Crew Cab Pickup 4-Door
Laramie Extended Cab Pickup 4-Door
Laramie Limited Crew Cab Pickup 4-Door
Laramie Longhorn Crew Cab Pickup 4-Door
Limited Crew Cab Pickup 4-Door
Lone Star Crew Cab Pickup 4-Door
Lone Star Extended Cab Pickup 4-Door
Lone Star Standard Cab Pickup 2-Door
Outdoorsman Crew Cab Pickup 4-Door
Outdoorsman Extended Cab Pickup 4-Door
Rebel Crew Cab Pickup 4-Door
SLT Crew Cab Pickup 4-Door
SLT Extended Cab Pickup 4-Door
SLT Standard Cab Pickup 2-Door
Special Service Crew Cab Pickup 4-Door
Sport Crew Cab Pickup 4-Door
Sport Extended Cab Pickup 4-Door
Sport Standard Cab Pickup 2-Door
ST Crew Cab Pickup 4-Door
ST Extended Cab Pickup 4-Door
ST Standard Cab Pickup 2-Door
SXT Crew Cab Pickup 4-Door
SXT Extended Cab Pickup 4-Door
SXT Standard Cab Pickup 2-Door
Tradesman Crew Cab Pickup 4-Door
Tradesman Extended Cab Pickup 4-Door
Tradesman Standard Cab Pickup 2-Door
3.0L V6 DIESEL DOHC Turbocharged
3.6L V6 DOHC
3.6L V6 FLEX DOHC
5.7L V8 OHV
2016 Ram 1500
Big Horn Crew Cab Pickup 4-Door
Big Horn Extended Cab Pickup 4-Door
Big Horn Standard Cab Pickup 2-Door
Express Crew Cab Pickup 4-Door
Express Extended Cab Pickup 4-Door
Express Standard Cab Pickup 2-Door
HFE Standard Cab Pickup 2-Door
Laramie Crew Cab Pickup 4-Door
Laramie Extended Cab Pickup 4-Door
Laramie Limited Crew Cab Pickup 4-Door
Laramie Longhorn Crew Cab Pickup 4-Door
Limited Crew Cab Pickup 4-Door
Lone Star Crew Cab Pickup 4-Door
Lone Star Extended Cab Pickup 4-Door
Lone Star Standard Cab Pickup 2-Door
Outdoorsman Crew Cab Pickup 4-Door
Outdoorsman Extended Cab Pickup 4-Door
Rebel Crew Cab Pickup 4-Door
SLT Crew Cab Pickup 4-Door
SLT Extended Cab Pickup 4-Door
SLT Standard Cab Pickup 2-Door
Special Service Crew Cab Pickup 4-Door
Sport Crew Cab Pickup 4-Door
Sport Extended Cab Pickup 4-Door
Sport Standard Cab Pickup 2-Door
ST Crew Cab Pickup 4-Door
ST Extended Cab Pickup 4-Door
ST Standard Cab Pickup 2-Door
SXT Crew Cab Pickup 4-Door
SXT Extended Cab Pickup 4-Door
SXT Standard Cab Pickup 2-Door
Tradesman Crew Cab Pickup 4-Door
Tradesman Extended Cab Pickup 4-Door
Tradesman Standard Cab Pickup 2-Door
3.0L V6 DIESEL DOHC Turbocharged
3.6L V6 FLEX DOHC
5.7L V8 OHV
3.6L V6 DOHC
Returns Accepted: Yes
Item must be returned within: 60 Days
Refund will be given as: Money Back
Return shipping will be paid by: Buyer