BMW MINI Cooper Front Left Side Wheel Arch Trim R55 R56 R57 - 7349421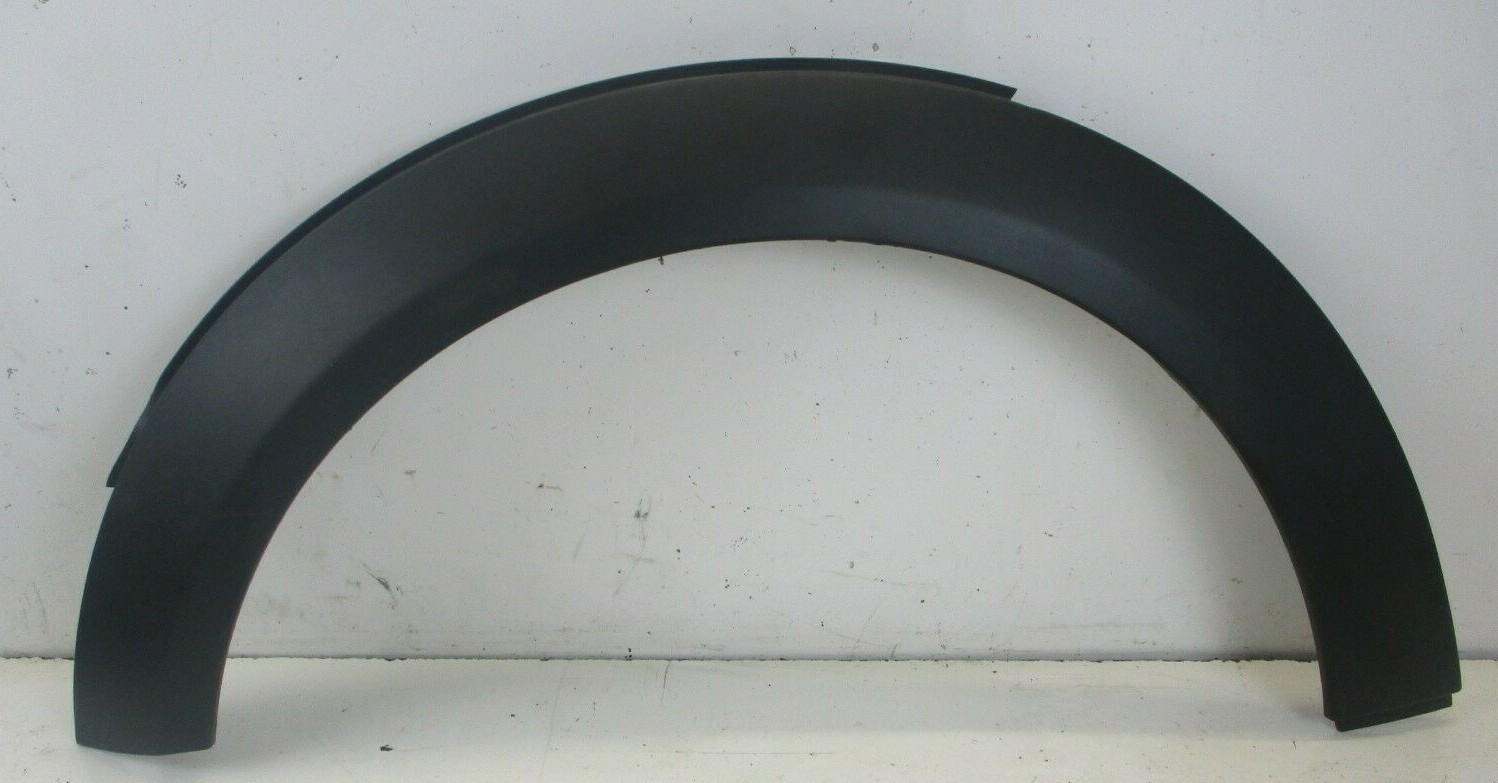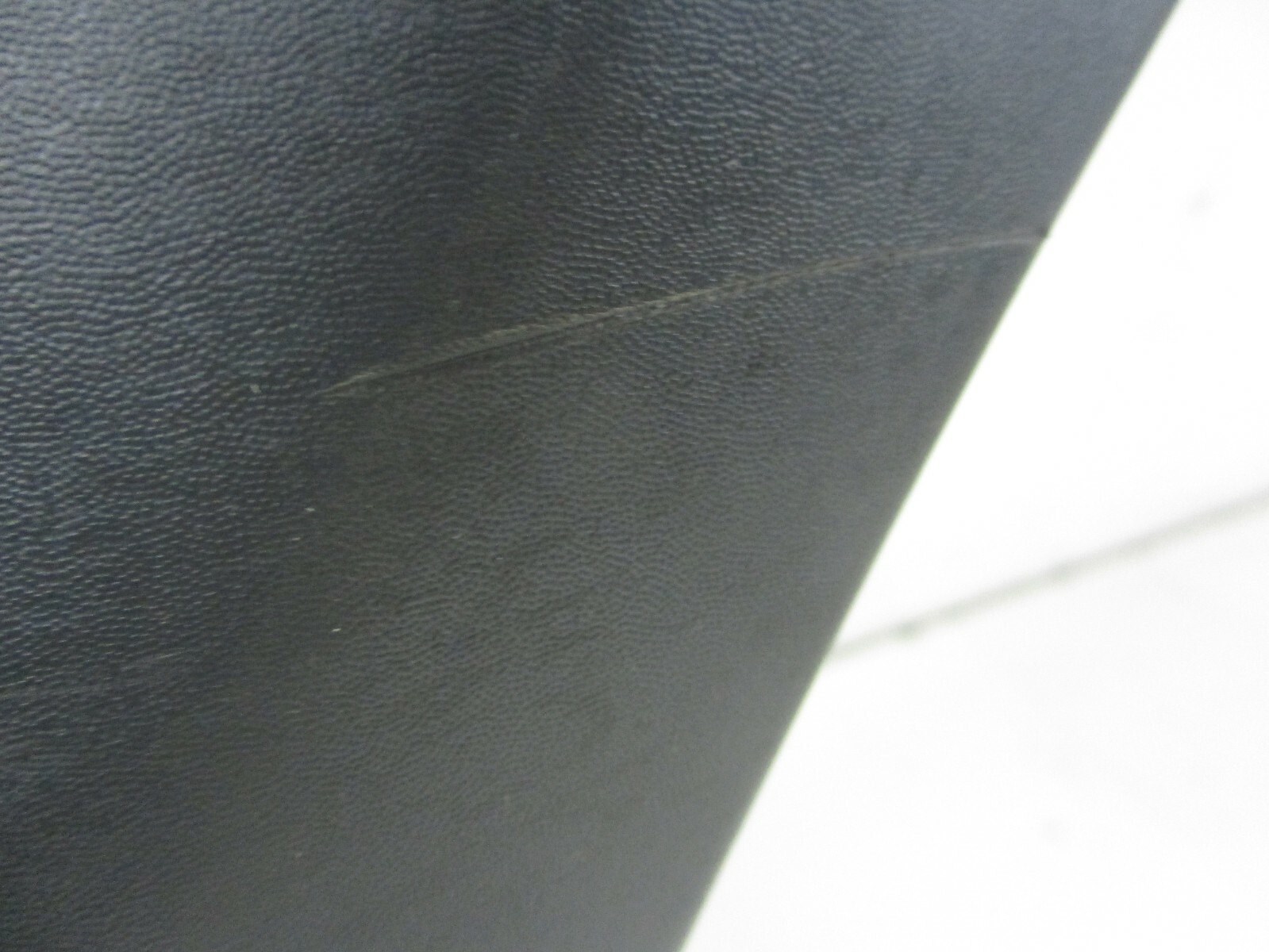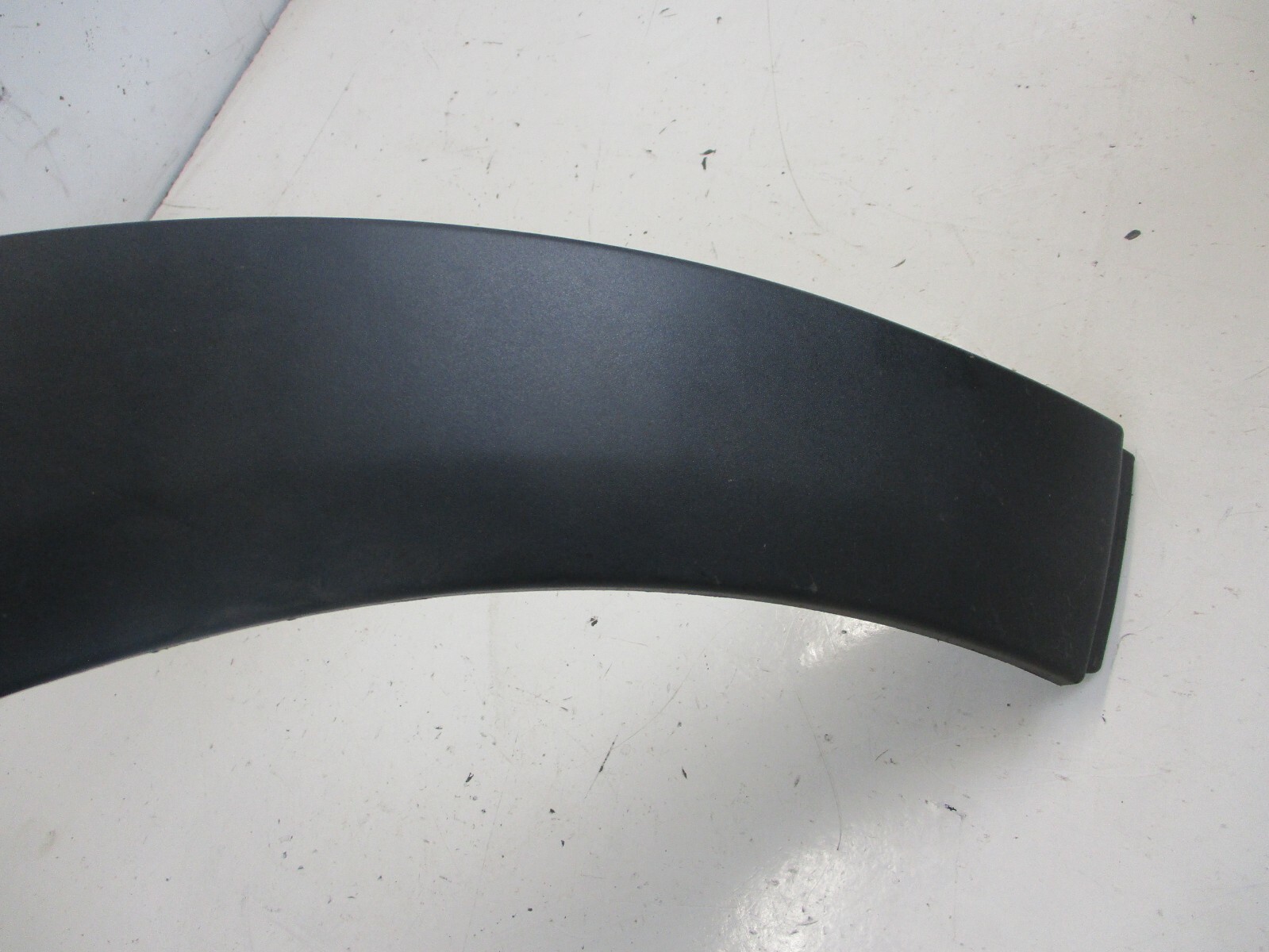 Part number 2757209 is available for purchase online. To purchase the part or to get additional information about the part before you purchase it, click on the View More Details button.
Item #:

PR-174079769623

Ships From:

Scunthorpe
Price:

$45.62
Restocking Fee: No.
Returns Accepted: Returns Accepted.
Item must be returned within: 30 Days.
Refund will be given as: Money Back.
Return shipping will be paid by: Buyer.
Brand: BMW MINI.
Placement on Vehicle: Front.
Placement on Vehicle: Left.
Manufacturer Part Number: 2757209.
BMW MINI Cooper Front Passenger Left Side Wheel Arch Trim R55 R56 R57 - 2757209This arch has some signs of wear and use as to be expected from a used part, however, overall it is in good condition. This fits the R55 R56 R57, LCI & R58 R59 petrol & diesel models. Tested and fits perfectly.BMW MINI Part Number: 2757209Part will come with a full 90-day warranty.View pictures before purchasing.Please ensure that your part number matches your requirement before purchasing - Unsure? Give us a call.Please view the link below for actual fittings: MINI R56   (10/2005 — 08/2010)MINI R56, Coop.S JCW, 3 doors, N14, EUR, (MF91) : Cover door sill / wheel archMINI R56, Coop.S JCW, 3 doors, N14, EUR, (MF91) : Cover door sill / wheel archMINI R56, Coop.S JCW, 3 doors, N14, EUR, (MF92) : Cover door sill / wheel archMINI R56, Coop.S JCW, 3 doors, N14, EUR, (MF92) : Cover door sill / wheel archMINI R56, Cooper, 3 doors, N12, EUR, (MF31) : Cover door sill / wheel archMINI R56, Cooper, 3 doors, N12, EUR, (MF31) : Cover door sill / wheel archMINI R56, Cooper, 3 doors, N12, EUR, (MF32) : Cover door sill / wheel archMINI R56, Cooper, 3 doors, N12, EUR, (MF32) : Cover door sill / wheel archMINI R56, Cooper D, 3 doors, W16, EUR, (MG31) : Cover door sill / wheel archMINI R56, Cooper D, 3 doors, W16, EUR, (MG31) : Cover door sill / wheel archMINI R56, Cooper D, 3 doors, W16, EUR, (MG32) : Cover door sill / wheel archMINI R56, Cooper D, 3 doors, W16, EUR, (MG32) : Cover door sill / wheel archMINI R56, Cooper S, 3 doors, N14, EUR, (MF71) : Cover door sill / wheel archMINI R56, Cooper S, 3 doors, N14, EUR, (MF71) : Cover door sill / wheel archMINI R56, Cooper S, 3 doors, N14, EUR, (MF72) : Cover door sill / wheel archMINI R56, Cooper S, 3 doors, N14, EUR, (MF72) : Cover door sill / wheel archMINI R56, One, 3 doors, N12, EUR, (ME31) : Cover door sill / wheel archMINI R56, One, 3 doors, N12, EUR, (ME31) : Cover door sill / wheel archMINI R56, One, 3 doors, N12, EUR, (ME32) : Cover door sill / wheel archMINI R56, One, 3 doors, N12, EUR, (ME32) : Cover door sill / wheel archMINI R56, One D, 3 doors, W16, EUR, (MG51) : Cover door sill / wheel archMINI R56, One D, 3 doors, W16, EUR, (MG52) : Cover door sill / wheel archMINI R56 LCI   (03/2009 — 11/2013)MINI R56 LCI, Coop.S JCW, 3 doors, N18, EUR, (SU91) : Cover door sill / wheel archMINI R56 LCI, Coop.S JCW, 3 doors, N18, EUR, (SU91) : Cover door sill / wheel archMINI R56 LCI, Coop.S JCW, 3 doors, N18, EUR, (SU92) : Cover door sill / wheel archMINI R56 LCI, Coop.S JCW, 3 doors, N18, EUR, (SU92) : Cover door sill / wheel archMINI R56 LCI, Coop.S JCW, 3 doors, N18, USA, (SU93) : Cover door sill / wheel archMINI R56 LCI, Coop.S JCW, 3 doors, N18, USA, (SU93) : Cover door sill / wheel archMINI R56 LCI, Coop.S JCW, 3 doors, N14, EUR, (SV91) : Cover door sill / wheel archMINI R56 LCI, Coop.S JCW, 3 doors, N14, EUR, (SV91) : Cover door sill / wheel archMINI R56 LCI, Coop.S JCW, 3 doors, N14, EUR, (SV91) : Cover door sill / wheel archMINI R56 LCI, Coop.S JCW, 3 doors, N14, EUR, (SV92) : Cover door sill / wheel archMINI R56 LCI, Coop.S JCW, 3 doors, N14, EUR, (SV92) : Cover door sill / wheel archMINI R56 LCI, Coop.S JCW, 3 doors, N14, EUR, (SV92) : Cover door sill / wheel archMINI R56 LCI, Coop.S JCW, 3 doors, N14, USA, (SV93) : Cover door sill / wheel archMINI R56 LCI, Coop.S JCW, 3 doors, N14, USA, (SV93) : Cover door sill / wheel archMINI R56 LCI, Cooper, 3 doors, N16, EUR, (SU31) : Cover door sill / wheel archMINI R56 LCI, Cooper, 3 doors, N16, EUR, (SU31) : Cover door sill / wheel archMINI R56 LCI, Cooper, 3 doors, N16, EUR, (SU32) : Cover door sill / wheel archMINI R56 LCI, Cooper, 3 doors, N16, EUR, (SU32) : Cover door sill / wheel archMINI R56 LCI, Cooper D 1.6, 3 doors, N47N, EUR, (SW31) : Cover door sill / wheel archMINI R56 LCI, Cooper D 1.6, 3 doors, N47N, EUR, (SW31) : Cover door sill / wheel archMINI R56 LCI, Cooper D 1.6, 3 doors, N47N, EUR, (SW32) : Cover door sill / wheel archMINI R56 LCI, Cooper D 1.6, 3 doors, N47N, EUR, (SW32) : Cover door sill / wheel archMINI R56 LCI, Cooper D 2.0, 3 doors, N47N, EUR, (SW51) : Cover door sill / wheel archMINI R56 LCI, Cooper D 2.0, 3 doors, N47N, EUR, (SW51) : Cover door sill / wheel archMINI R56 LCI, Cooper D 2.0, 3 doors, N47N, EUR, (SW52) : Cover door sill / wheel archMINI R56 LCI, Cooper D 2.0, 3 doors, N47N, EUR, (SW52) : Cover door sill / wheel archMINI R56 LCI, Cooper S, 3 doors, N18, EUR, (SV31) : Cover door sill / wheel archMINI R56 LCI, Cooper S, 3 doors, N18, EUR, (SV31) : Cover door sill / wheel archMINI R56 LCI, Cooper S, 3 doors, N18, EUR, (SV32) : Cover door sill / wheel archMINI R56 LCI, Cooper S, 3 doors, N18, EUR, (SV32) : Cover door sill / wheel archMINI R56 LCI, Cooper SD, 3 doors, N47N, EUR, (SW71) : Cover door sill / wheel archMINI R56 LCI, Cooper SD, 3 doors, N47N, EUR, (SW71) : Cover door sill / wheel archMINI R56 LCI, Cooper SD, 3 doors, N47N, EUR, (SW72) : Cover door sill / wheel archMINI R56 LCI, Cooper SD, 3 doors, N47N, EUR, (SW72) : Cover door sill / wheel archMINI R56 LCI, One, 3 doors, N16, EUR, (SR31) : Cover door sill / wheel archMINI R56 LCI, One, 3 doors, N16, EUR, (SR31) : Cover door sill / wheel archMINI R56 LCI, One, 3 doors, N16, EUR, (SR32) : Cover door sill / wheel archMINI R56 LCI, One, 3 doors, N16, EUR, (SR32) : Cover door sill / wheel archMINI R56 LCI, One 55kW, 3 doors, N16, EUR, (SR11) : Cover door sill / wheel archMINI R56 LCI, One 55kW, 3 doors, N16, EUR, (SR11) : Cover door sill / wheel archMINI R56 LCI, One 55kW, 3 doors, N16, EUR, (SR12) : Cover door sill / wheel archMINI R56 LCI, One 55kW, 3 doors, N16, EUR, (SR12) : Cover door sill / wheel archMINI R56 LCI, One D, 3 doors, N47N, EUR, (SW11) : Cover door sill / wheel archMINI R56 LCI, One D, 3 doors, N47N, EUR, (SW11) : Cover door sill / wheel archMINI R56 LCI, One D, 3 doors, N47N, EUR, (SW12) : Cover door sill / wheel archMINI R56 LCI, One D, 3 doors, N47N, EUR, (SW12) : Cover door sill / wheel archMINI R56 LCI, One Eco, 3 doors, N16, EUR, (SR51) : Cover door sill / wheel archMINI R56 LCI, One Eco, 3 doors, N16, EUR, (SR51) : Cover door sill / wheel archMINI R56 LCI, One Eco, 3 doors, N16, EUR, (SR52) : Cover door sill / wheel archMINI R56 LCI, One Eco, 3 doors, N16, EUR, (SR52) : Cover door sill / wheel archMINI R56 LCI, One Eco 55kW, 3 doors, N16, EUR, (SR81) : Cover door sill / wheel archMINI R56 LCI, One Eco 55kW, 3 doors, N16, EUR, (SR81) : Cover door sill / wheel archMINI R56 LCI, One Eco 55kW, 3 doors, N16, EUR, (SR82) : Cover door sill / wheel archMINI R56 LCI, One Eco 55kW, 3 doors, N16, EUR, (SR82) : Cover door sill / wheel archMINI Clubman R55   (10/2006 — 07/2010)MINI Clubman R55, Coop.S JCW, Clubman, N14, EUR, (MM91) : Cover door sill / wheel archMINI Clubman R55, Coop.S JCW, Clubman, N14, EUR, (MM91) : Cover door sill / wheel archMINI Clubman R55, Coop.S JCW, Clubman, N14, EUR, (MM92) : Cover door sill / wheel archMINI Clubman R55, Coop.S JCW, Clubman, N14, EUR, (MM92) : Cover door sill / wheel archMINI Clubman R55, Cooper, Clubman, N12, EUR, (ML31) : Cover door sill / wheel archMINI Clubman R55, Cooper, Clubman, N12, EUR, (ML31) : Cover door sill / wheel archMINI Clubman R55, Cooper, Clubman, N12, EUR, (ML32) : Cover door sill / wheel archMINI Clubman R55, Cooper, Clubman, N12, EUR, (ML32) : Cover door sill / wheel archMINI Clubman R55, Cooper d, Clubman, W16, EUR, (MN51) : Cover door sill / wheel archMINI Clubman R55, Cooper d, Clubman, W16, EUR, (MN51) : Cover door sill / wheel archMINI Clubman R55, Cooper d, Clubman, W16, EUR, (MN52) : Cover door sill / wheel archMINI Clubman R55, Cooper d, Clubman, W16, EUR, (MN52) : Cover door sill / wheel archMINI Clubman R55, Cooper S, Clubman, N14, EUR, (MM31) : Cover door sill / wheel archMINI Clubman R55, Cooper S, Clubman, N14, EUR, (MM31) : Cover door sill / wheel archMINI Clubman R55, Cooper S, Clubman, N14, EUR, (MM32) : Cover door sill / wheel archMINI Clubman R55, Cooper S, Clubman, N14, EUR, (MM32) : Cover door sill / wheel archMINI Clubman R55, One, Clubman, N12, EUR, (MH31) : Cover door sill / wheel archMINI Clubman R55, One, Clubman, N12, EUR, (MH31) : Cover door sill / wheel archMINI Clubman R55, One, Clubman, N12, EUR, (MH32) : Cover door sill / wheel archMINI Clubman R55, One, Clubman, N12, EUR, (MH32) : Cover door sill / wheel archMINI Clubman R55 LCI   (03/2009 — 06/2014)MINI Clubman R55 LCI, Coop.S JCW, Clubman, N18, EUR, (MH91) : Cover door sill / wheel archMINI Clubman R55 LCI, Coop.S JCW, Clubman, N18, EUR, (MH91) : Cover door sill / wheel archMINI Clubman R55 LCI, Coop.S JCW, Clubman, N18, EUR, (MH92) : Cover door sill / wheel archMINI Clubman R55 LCI, Coop.S JCW, Clubman, N18, EUR, (MH92) : Cover door sill / wheel archMINI Clubman R55 LCI, Coop.S JCW, Clubman, N14, EUR, (ZG91) : Cover door sill / wheel archMINI Clubman R55 LCI, Coop.S JCW, Clubman, N14, EUR, (ZG91) : Cover door sill / wheel archMINI Clubman R55 LCI, Coop.S JCW, Clubman, N14, EUR, (ZG92) : Cover door sill / wheel archMINI Clubman R55 LCI, Coop.S JCW, Clubman, N14, EUR, (ZG92) : Cover door sill / wheel archMINI Clubman R55 LCI, Cooper, Clubman, N16, EUR, (ZF31) : Cover door sill / wheel archMINI Clubman R55 LCI, Cooper, Clubman, N16, EUR, (ZF31) : Cover door sill / wheel archMINI Clubman R55 LCI, Cooper, Clubman, N16, EUR, (ZF32) : Cover door sill / wheel archMINI Clubman R55 LCI, Cooper, Clubman, N16, EUR, (ZF32) : Cover door sill / wheel archMINI Clubman R55 LCI, Cooper D 1.6, Clubman, N47N, EUR, (ZH51) : Cover door sill / wheel archMINI Clubman R55 LCI, Cooper D 1.6, Clubman, N47N, EUR, (ZH51) : Cover door sill / wheel archMINI Clubman R55 LCI, Cooper D 1.6, Clubman, N47N, EUR, (ZH52) : Cover door sill / wheel archMINI Clubman R55 LCI, Cooper D 1.6, Clubman, N47N, EUR, (ZH52) : Cover door sill / wheel archMINI Clubman R55 LCI, Cooper D 2.0, Clubman, N47N, EUR, (XE51) : Cover door sill / wheel archMINI Clubman R55 LCI, Cooper D 2.0, Clubman, N47N, EUR, (XE51) : Cover door sill / wheel archMINI Clubman R55 LCI, Cooper D 2.0, Clubman, N47N, EUR, (XE52) : Cover door sill / wheel archMINI Clubman R55 LCI, Cooper D 2.0, Clubman, N47N, EUR, (XE52) : Cover door sill / wheel archMINI Clubman R55 LCI, Cooper S, Clubman, N18, EUR, (ZG31) : Cover door sill / wheel archMINI Clubman R55 LCI, Cooper S, Clubman, N18, EUR, (ZG31) : Cover door sill / wheel archMINI Clubman R55 LCI, Cooper S, Clubman, N18, EUR, (ZG32) : Cover door sill / wheel archMINI Clubman R55 LCI, Cooper S, Clubman, N18, EUR, (ZG32) : Cover door sill / wheel archMINI Clubman R55 LCI, Cooper SD, Clubman, N47N, EUR, (ZH71) : Cover door sill / wheel archMINI Clubman R55 LCI, Cooper SD, Clubman, N47N, EUR, (ZH72) : Cover door sill / wheel archMINI Clubman R55 LCI, One, Clubman, N16, EUR, (ZE31) : Cover door sill / wheel archMINI Clubman R55 LCI, One, Clubman, N16, EUR, (ZE31) : Cover door sill / wheel archMINI Clubman R55 LCI, One, Clubman, N16, EUR, (ZE32) : Cover door sill / wheel archMINI Clubman R55 LCI, One, Clubman, N16, EUR, (ZE32) : Cover door sill / wheel archMINI Clubman R55 LCI, One D, Clubman, N47N, EUR, (ZH11) : Cover door sill / wheel archMINI Clubman R55 LCI, One D, Clubman, N47N, EUR, (ZH11) : Cover door sill / wheel archMINI Clubman R55 LCI, One D, Clubman, N47N, EUR, (ZH12) : Cover door sill / wheel archMINI Clubman R55 LCI, One D, Clubman, N47N, EUR, (ZH12) : Cover door sill / wheel archMINI Cabrio R57   (10/2007 — 07/2010)MINI Cabrio R57, Coop.S JCW, Convertible, N14, EUR, (MS91) : Cover door sill / wheel archMINI Cabrio R57, Coop.S JCW, Convertible, N14, EUR, (MS92) : Cover door sill / wheel archMINI Cabrio R57, Cooper, Convertible, N12, EUR, (MR31) : Cover door sill / wheel archMINI Cabrio R57, Cooper, Convertible, N12, EUR, (MR32) : Cover door sill / wheel archMINI Cabrio R57, Cooper S, Convertible, N14, EUR, (MS31) : Cover door sill / wheel archMINI Cabrio R57, Cooper S, Convertible, N14, EUR, (MS32) : Cover door sill / wheel archMINI Cabrio R57 LCI   (05/2009 — 06/2015)MINI Cabrio R57 LCI, Coop.S JCW, Convertible, N18, EUR, (MR91) : Cover door sill / wheel archMINI Cabrio R57 LCI, Coop.S JCW, Convertible, N18, EUR, (MR91) : Cover door sill / wheel archMINI Cabrio R57 LCI, Coop.S JCW, Convertible, N18, EUR, (MR92) : Cover door sill / wheel archMINI Cabrio R57 LCI, Coop.S JCW, Convertible, N18, EUR, (MR92) : Cover door sill / wheel archMINI Cabrio R57 LCI, Coop.S JCW, Convertible, N18, USA, (MR93) : Cover door sill / wheel archMINI Cabrio R57 LCI, Coop.S JCW, Convertible, N14, EUR, (ZP91) : Cover door sill / wheel archMINI Cabrio R57 LCI, Coop.S JCW, Convertible, N14, EUR, (ZP91) : Cover door sill / wheel archMINI Cabrio R57 LCI, Coop.S JCW, Convertible, N14, EUR, (ZP92) : Cover door sill / wheel archMINI Cabrio R57 LCI, Coop.S JCW, Convertible, N14, EUR, (ZP92) : Cover door sill / wheel archMINI Cabrio R57 LCI, Coop.S JCW, Convertible, N14, USA, (ZP93) : Cover door sill / wheel archMINI Cabrio R57 LCI, Cooper, Convertible, N16, EUR, (ZN31) : Cover door sill / wheel archMINI Cabrio R57 LCI, Cooper, Convertible, N16, EUR, (ZN32) : Cover door sill / wheel archMINI Cabrio R57 LCI, Cooper D 1.6, Convertible, N47N, EUR, (ZR31) : Cover door sill / wheel archMINI Cabrio R57 LCI, Cooper D 1.6, Convertible, N47N, EUR, (ZR32) : Cover door sill / wheel archMINI Cabrio R57 LCI, Cooper D 2.0, Convertible, N47N, EUR, (XF31) : Cover door sill / wheel archMINI Cabrio R57 LCI, Cooper D 2.0, Convertible, N47N, EUR, (XF32) : Cover door sill / wheel archMINI Cabrio R57 LCI, Cooper S, Convertible, N18, EUR, (ZP31) : Cover door sill / wheel archMINI Cabrio R57 LCI, Cooper S, Convertible, N18, EUR, (ZP32) : Cover door sill / wheel archMINI Cabrio R57 LCI, Cooper SD, Convertible, N47N, EUR, (ZR71) : Cover door sill / wheel archMINI Cabrio R57 LCI, Cooper SD, Convertible, N47N, EUR, (ZR72) : Cover door sill / wheel archMINI Cabrio R57 LCI, One, Convertible, N16, EUR, (ZM31) : Cover door sill / wheel archMINI Cabrio R57 LCI, One, Convertible, N16, EUR, (ZM32) : Cover door sill / wheel archMINI Coupé R58   (12/2010 — 05/2015)MINI Coupé R58, Coop.S JCW, Coupe, N14, EUR, (SX51) : Cover door sill / wheel archMINI Coupé R58, Coop.S JCW, Coupe, N14, EUR, (SX51) : Cover door sill / wheel archMINI Coupé R58, Coop.S JCW, Coupe, N14, EUR, (SX52) : Cover door sill / wheel archMINI Coupé R58, Coop.S JCW, Coupe, N14, EUR, (SX52) : Cover door sill / wheel archMINI Coupé R58, Coop.S JCW, Coupe, N18, EUR, (SX91) : Cover door sill / wheel archMINI Coupé R58, Coop.S JCW, Coupe, N18, EUR, (SX91) : Cover door sill / wheel archMINI Coupé R58, Coop.S JCW, Coupe, N18, EUR, (SX92) : Cover door sill / wheel archMINI Coupé R58, Coop.S JCW, Coupe, N18, EUR, (SX92) : Cover door sill / wheel archMINI Coupé R58, Cooper, Coupe, N16, EUR, (SX11) : Cover door sill / wheel archMINI Coupé R58, Cooper, Coupe, N16, EUR, (SX11) : Cover door sill / wheel archMINI Coupé R58, Cooper, Coupe, N16, EUR, (SX12) : Cover door sill / wheel archMINI Coupé R58, Cooper, Coupe, N16, EUR, (SX12) : Cover door sill / wheel archMINI Coupé R58, Cooper S, Coupe, N18, EUR, (SX31) : Cover door sill / wheel archMINI Coupé R58, Cooper S, Coupe, N18, EUR, (SX31) : Cover door sill / wheel archMINI Coupé R58, Cooper S, Coupe, N18, EUR, (SX32) : Cover door sill / wheel archMINI Coupé R58, Cooper S, Coupe, N18, EUR, (SX32) : Cover door sill / wheel archMINI Coupé R58, Cooper SD, Coupe, N47N, EUR, (SX71) : Cover door sill / wheel archMINI Coupé R58, Cooper SD, Coupe, N47N, EUR, (SX71) : Cover door sill / wheel archMINI Coupé R58, Cooper SD, Coupe, N47N, EUR, (SX72) : Cover door sill / wheel archMINI Coupé R58, Cooper SD, Coupe, N47N, EUR, (SX72) : Cover door sill / wheel archMINI Roadster R59   (01/2011 — 04/2015)MINI Roadster R59, Coop.S JCW, Roadster, N14, EUR, (SY51) : Cover door sill / wheel archMINI Roadster R59, Coop.S JCW, Roadster, N14, EUR, (SY51) : Cover door sill / wheel archMINI Roadster R59, Coop.S JCW, Roadster, N14, EUR, (SY52) : Cover door sill / wheel archMINI Roadster R59, Coop.S JCW, Roadster, N14, EUR, (SY52) : Cover door sill / wheel archMINI Roadster R59, Coop.S JCW, Roadster, N18, EUR, (SY91) : Cover door sill / wheel archMINI Roadster R59, Coop.S JCW, Roadster, N18, EUR, (SY91) : Cover door sill / wheel archMINI Roadster R59, Coop.S JCW, Roadster, N18, EUR, (SY92) : Cover door sill / wheel archMINI Roadster R59, Coop.S JCW, Roadster, N18, EUR, (SY92) : Cover door sill / wheel archMINI Roadster R59, Cooper, Roadster, N16, EUR, (SY11) : Cover door sill / wheel archMINI Roadster R59, Cooper, Roadster, N16, EUR, (SY11) : Cover door sill / wheel archMINI Roadster R59, Cooper, Roadster, N16, EUR, (SY12) : Cover door sill / wheel archMINI Roadster R59, Cooper, Roadster, N16, EUR, (SY12) : Cover door sill / wheel archMINI Roadster R59, Cooper S, Roadster, N18, EUR, (SY31) : Cover door sill / wheel archMINI Roadster R59, Cooper S, Roadster, N18, EUR, (SY31) : Cover door sill / wheel archMINI Roadster R59, Cooper S, Roadster, N18, EUR, (SY32) : Cover door sill / wheel archMINI Roadster R59, Cooper S, Roadster, N18, EUR, (SY32) : Cover door sill / wheel archMINI Roadster R59, Cooper SD, Roadster, N47N, EUR, (SY71) : Cover door sill / wheel archMINI Roadster R59, Cooper SD, Roadster, N47N, EUR, (SY71) : Cover door sill / wheel archMINI Roadster R59, Cooper SD, Roadster, N47N, EUR, (SY72) : Cover door sill / wheel archMINI Roadster R59, Cooper SD, Roadster, N47N, EUR, (SY72) : Cover door sill / wheel arch