BMW F10 FRONT RIGHT PASSENGER SIDE LOWER KICK PANEL TRIM COVER BLACK 33K! OEM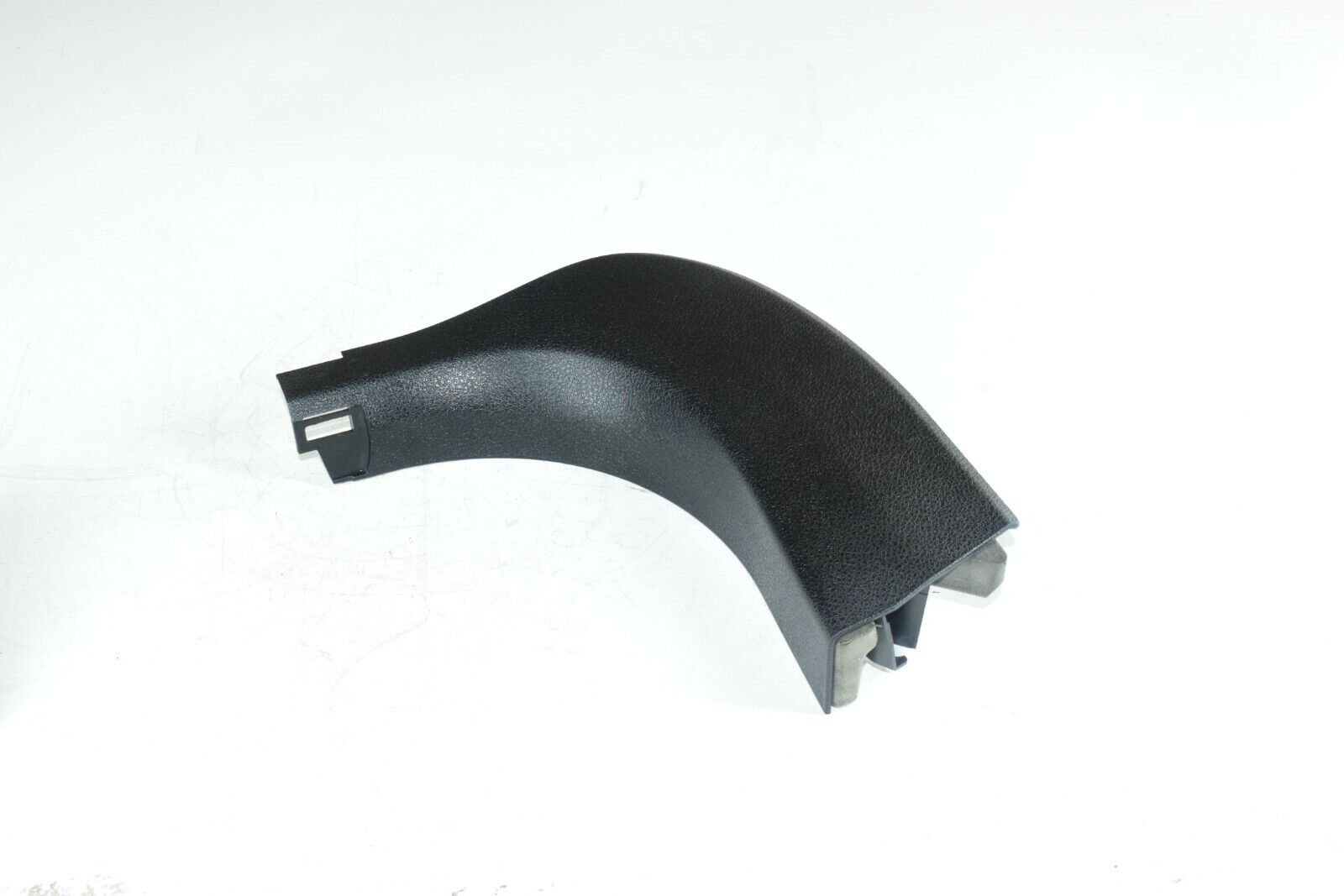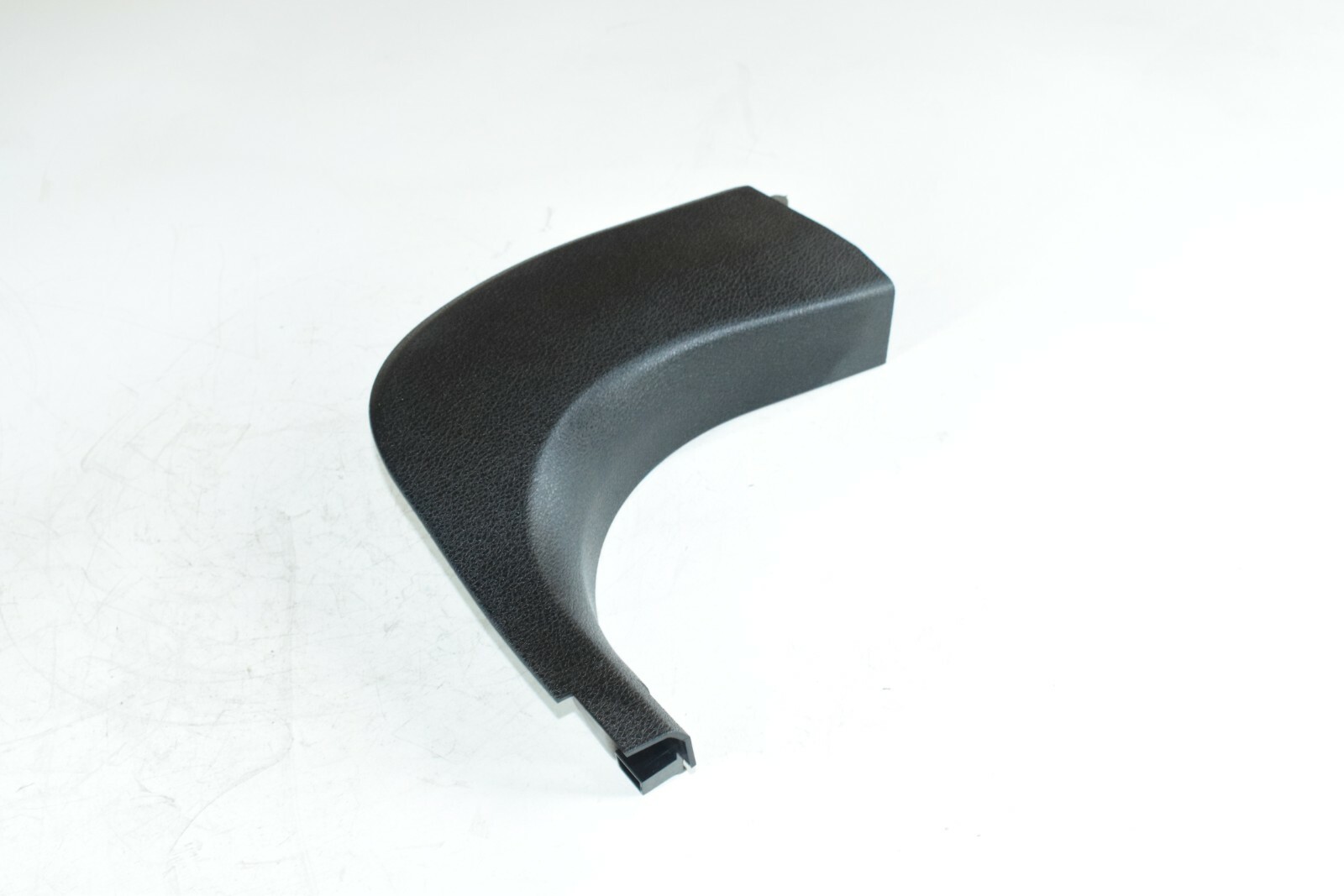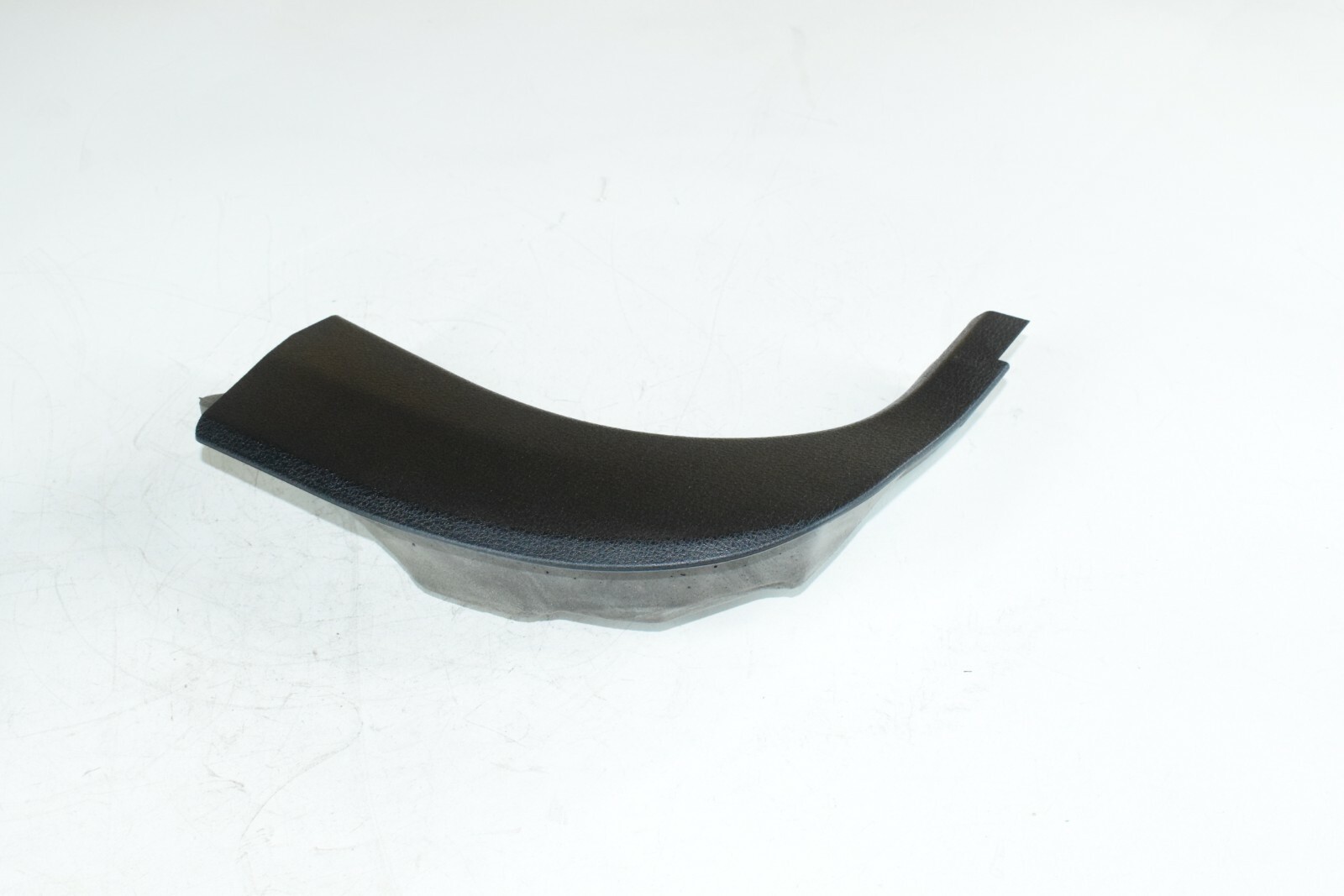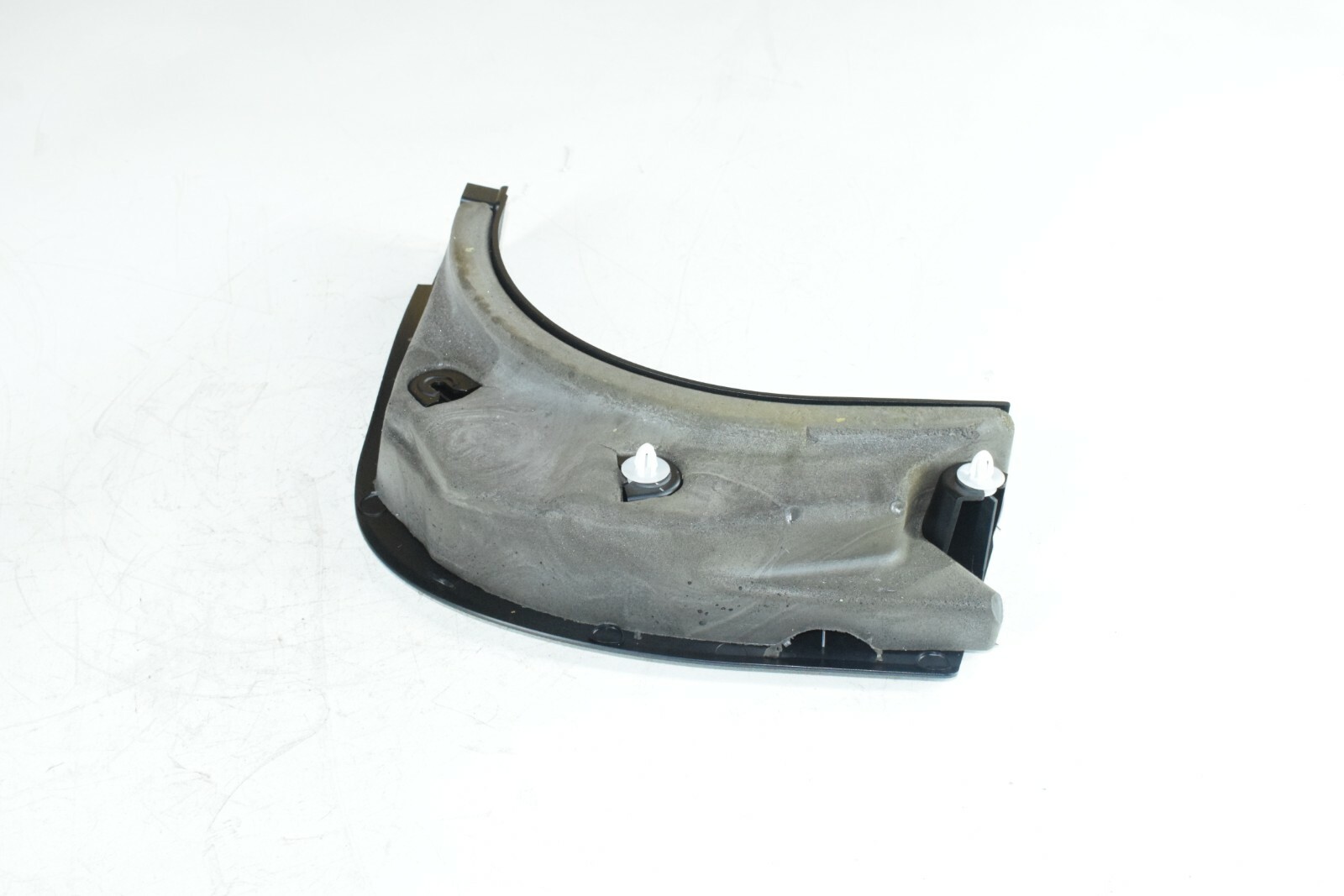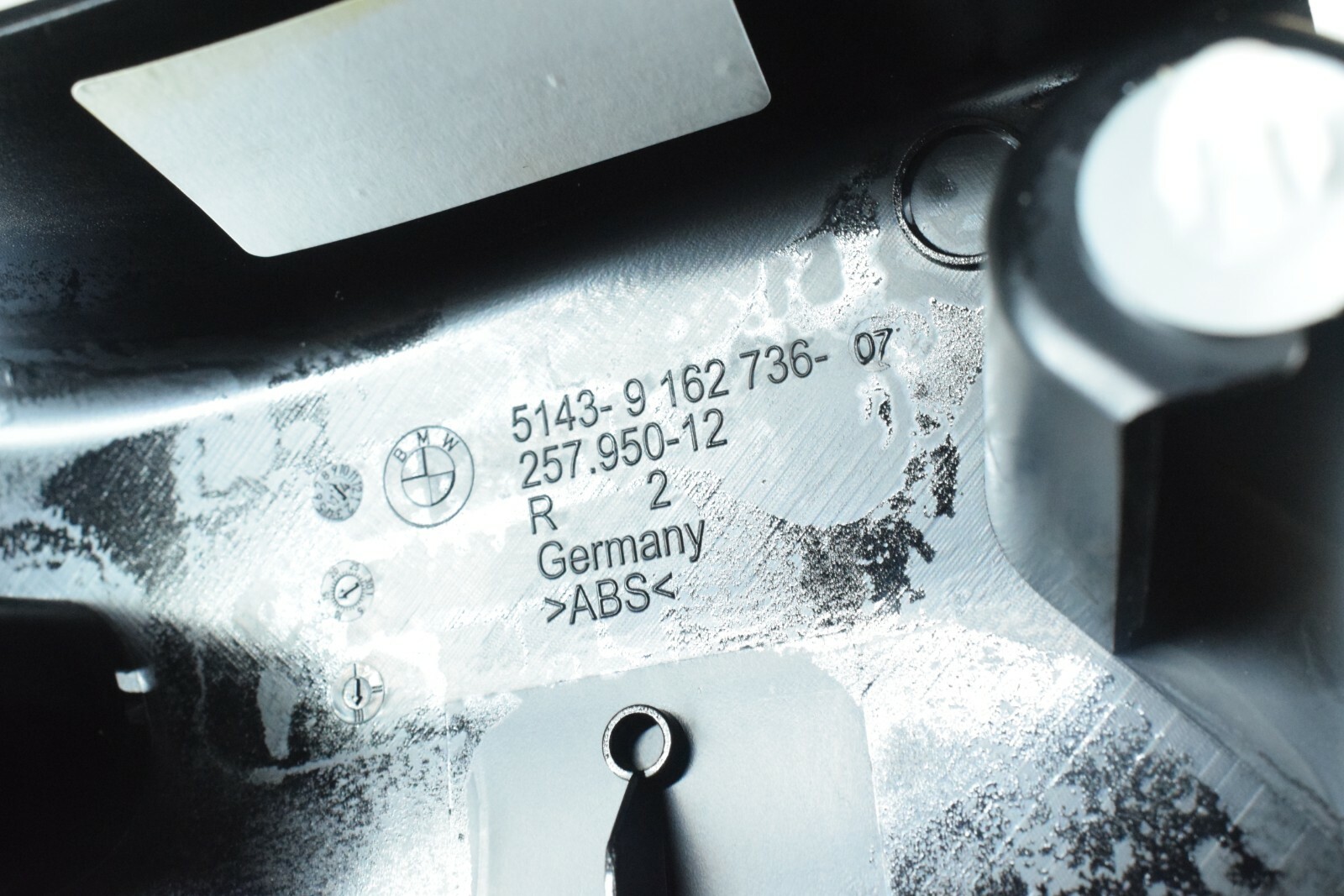 Part number 51439162736 5143 9162736 9 162 736 is available for purchase online. To purchase the part or to get additional information about the part before you purchase it, click on the View More Details button.
Item #:

PR-264274088343

Ships From:

Garland, Texas
Price:

$35.99
Restocking Fee: No.
Returns Accepted: Returns Accepted.
Item must be returned within: 30 Days.
Refund will be given as: Money back or replacement (buyer's choice).
Return shipping will be paid by: Seller.
Interchange Part Number: BMW F10 LCI M SPORT 5 SERIES 528 535 550 M5.
Color: BLACK.
Manufacturer Part Number: 51439162736 5143 9162736 9 162 736.
Placement on Vehicle: Right.
Placement on Vehicle: Front.
Placement on Vehicle: Lower.
Brand: GENUINE BMW FACTORY MANUFACTURED.
Fitment Type: Direct Replacement.
Warranty: 30 DAYS.
OEM Item Description DONOR VEHICLE THIS PART CAME OFF OF A 2015 BMW 535I X DRIVE ·INTERIOR COLOR: EXC.LED.NA.ELFEN.W. EX.NAHT(SWSW) (LZET) EXTERIOR COLOR: SOPHISTOGRAU BRILLANTEFFEKT METALLI (A90) ·VIN NUMBER: WBA5B3C50FD541198 ·CAR HAD 33K MILES BOX A019 Condition Condition Shipping Warranty Contact Us! About us Condition This part is original and genuine from the BMW factory. Nothing here is aftermarket. The parts are in good working condition. Everything is tested before it is posted. You also have a 60 day warranty just in case. Shipping Shipping SHIPPING POLICY: Purchases made after 4 pm eastern time will be shipped out the next day. All our parts are wrapped after pictures to insure that our customers receive the item in the condition it was pictured. We also carefully package our orders to make sure they get to their destination safely. Shipping to Puerto Rico, Alaska, and international will not be free. Warranty Warranty RETURNS AND WARRANTY: You have a 60 day money back guarantee. You are responsible for the cost of return shipping. If your 60 day warranty expires, returns WILL not be accepted. Warranty does not cover labor charges. Returns will be charged a 15% restocking fee. Contact Us! Contact Us! About us About us ?Auto Foreign Parts was established in 2015. We started on the basic foundations of business: great service and quality. That continues to be our priority today.
Part number 51439162736 5143 9162736 9 162 736 is compatible with the following vehicles:
Year/Make/Model
Body & Trim
Engine
2011 BMW 528i
Base Sedan 4-Door
Lujo Sedan 4-Door
Top Sedan 4-Door
3.0L l6 DOHC
3.0L l6 DOHC
4.4L V8 DOHC Turbocharged
2011 BMW 535i
Base Sedan 4-Door
Gran Turismo Hatchback 4-Door
3.0L l6 DOHC Turbocharged
3.0L l6 DOHC Turbocharged
4.4L V8 DOHC Turbocharged
2011 BMW 535i xDrive
Base Sedan 4-Door
3.0L l6 DOHC Turbocharged
2011 BMW 550i
Base Sedan 4-Door
4.4L V8 DOHC Turbocharged
2011 BMW 550i xDrive
Base Sedan 4-Door
4.4L V8 DOHC Turbocharged
2012 BMW 528i
Base Sedan 4-Door
2.0L l4 DOHC Turbocharged
2012 BMW 528i xDrive
Base Sedan 4-Door
2.0L l4 DOHC Turbocharged
2012 BMW 535i
Base Sedan 4-Door
Gran Turismo Hatchback 4-Door
3.0L l6 DOHC Turbocharged
3.0L l6 DOHC Turbocharged
4.4L V8 DOHC Turbocharged
2012 BMW 535i xDrive
Base Sedan 4-Door
3.0L l6 DOHC Turbocharged
2012 BMW 550i
Base Sedan 4-Door
4.4L V8 DOHC Turbocharged
2012 BMW 550i xDrive
Base Sedan 4-Door
4.4L V8 DOHC Turbocharged
2012 BMW M5
Base Sedan 4-Door
4.4L V8 DOHC Turbocharged
2013 BMW 528i
Base Sedan 4-Door
2.0L l4 DOHC Turbocharged
2013 BMW 528i xDrive
Base Sedan 4-Door
2.0L l4 DOHC Turbocharged
2013 BMW 535i
Base Sedan 4-Door
Gran Turismo Hatchback 4-Door
Lujo Sedan 4-Door
M Sport Sedan 4-Door
Top Sedan 4-Door
3.0L l6 DOHC Turbocharged
3.0L l6 DOHC Turbocharged
4.4L V8 DOHC Turbocharged
2013 BMW 535i xDrive
Base Sedan 4-Door
3.0L l6 DOHC Turbocharged
2013 BMW 550i
Base Sedan 4-Door
M Sport Sedan 4-Door
Top Sedan 4-Door
4.4L V8 DOHC Turbocharged
4.4L V8 DOHC Turbocharged
2013 BMW 550i xDrive
Base Sedan 4-Door
4.4L V8 DOHC Turbocharged
2013 BMW M5
Base Sedan 4-Door
4.4L V8 DOHC Turbocharged
2014 BMW 528i
Base Sedan 4-Door
Luxury Sedan 4-Door
M Sport Sedan 4-Door
2.0L l4 DOHC Turbocharged
2014 BMW 528i xDrive
Base Sedan 4-Door
2.0L l4 DOHC Turbocharged
2014 BMW 535d xDrive
Base Sedan 4-Door
3.0L l6 DIESEL DOHC Turbocharged
2014 BMW 535i
Base Sedan 4-Door
Gran Turismo Hatchback 4-Door
Luxury Sedan 4-Door
M Sport Sedan 4-Door
3.0L l6 DOHC Turbocharged
3.0L l6 DOHC Turbocharged
2014 BMW 535i xDrive
Base Sedan 4-Door
3.0L l6 DOHC Turbocharged
2014 BMW 550i
Base Sedan 4-Door
Luxury Sedan 4-Door
M Sport Sedan 4-Door
4.4L V8 DOHC Turbocharged
4.4L V8 DOHC Turbocharged
2014 BMW 550i xDrive
Base Sedan 4-Door
4.4L V8 DOHC Turbocharged
2014 BMW M5
Base Sedan 4-Door
4.4L V8 DOHC Turbocharged
2015 BMW 528i
Base Sedan 4-Door
Luxury Sedan 4-Door
M Sport Sedan 4-Door
2.0L l4 DOHC Turbocharged
2015 BMW 528i xDrive
Base Sedan 4-Door
2.0L l4 DOHC Turbocharged
2015 BMW 535d xDrive
Base Sedan 4-Door
3.0L l6 DIESEL DOHC Turbocharged
2015 BMW 535i
Base Sedan 4-Door
Gran Turismo Hatchback 4-Door
Luxury Sedan 4-Door
M Sport Sedan 4-Door
3.0L l6 DOHC Turbocharged
3.0L l6 DOHC Turbocharged
2015 BMW 535i xDrive
Base Sedan 4-Door
3.0L l6 DOHC Turbocharged
2015 BMW 550i
Base Sedan 4-Door
Luxury Sedan 4-Door
M Sport Sedan 4-Door
4.4L V8 DOHC Turbocharged
4.4L V8 DOHC Turbocharged
2015 BMW 550i xDrive
Base Sedan 4-Door
4.4L V8 DOHC Turbocharged
2015 BMW M5
Base Sedan 4-Door
4.4L V8 DOHC Turbocharged
2016 BMW 528i
Base Sedan 4-Door
Luxury Sedan 4-Door
M Sport Sedan 4-Door
2.0L l4 DOHC Turbocharged
2016 BMW 528i xDrive
Base Sedan 4-Door
2.0L l4 DOHC Turbocharged
2016 BMW 535d xDrive
Base Sedan 4-Door
3.0L l6 DIESEL DOHC Turbocharged
2016 BMW 535i
Base Sedan 4-Door
Gran Turismo Hatchback 4-Door
Luxury Sedan 4-Door
M Sport Sedan 4-Door
3.0L l6 DOHC Turbocharged
3.0L l6 DOHC Turbocharged
2016 BMW 535i xDrive
Base Sedan 4-Door
3.0L l6 DOHC Turbocharged
2016 BMW 550i
Base Sedan 4-Door
Luxury Sedan 4-Door
M Sport Sedan 4-Door
4.4L V8 DOHC Turbocharged
4.4L V8 DOHC Turbocharged
2016 BMW 550i xDrive
Base Sedan 4-Door
4.4L V8 DOHC Turbocharged
2016 BMW M5
Base Sedan 4-Door
4.4L V8 DOHC Turbocharged