BMW ABS MODULE PUMP SOLENOID ACTUATOR ABS BRAKE CONTROL ANTI LOCK E36 3 SERIES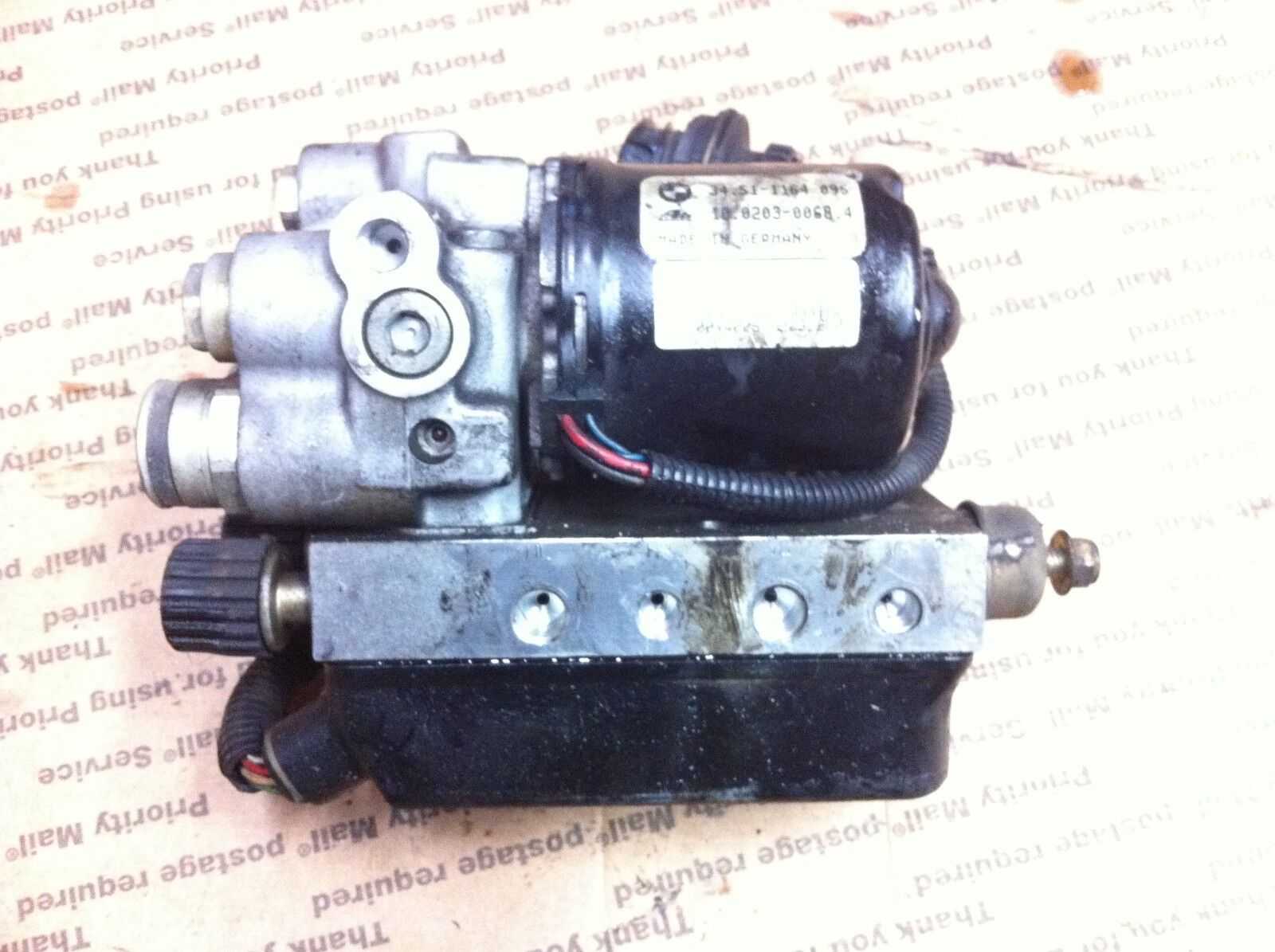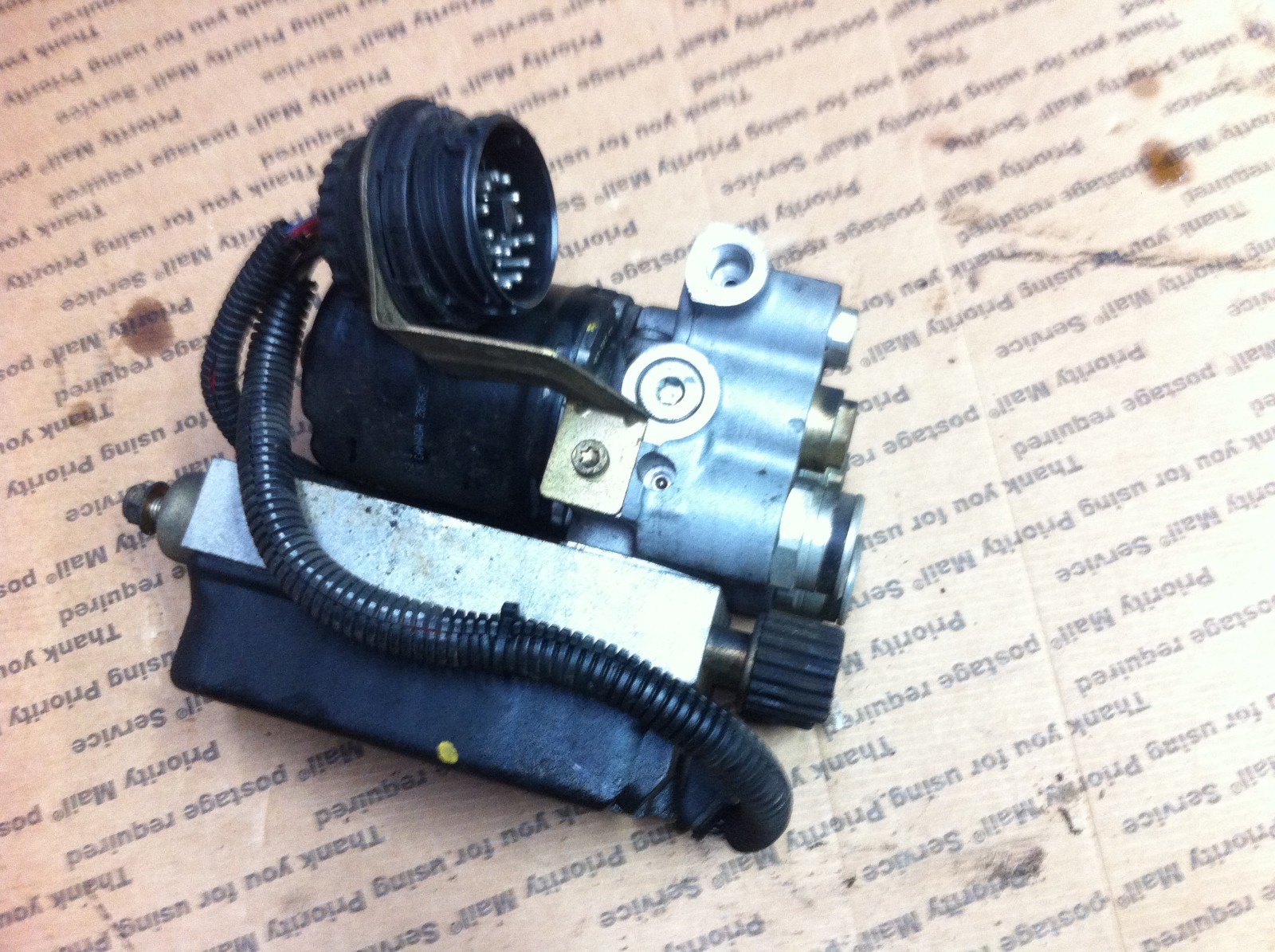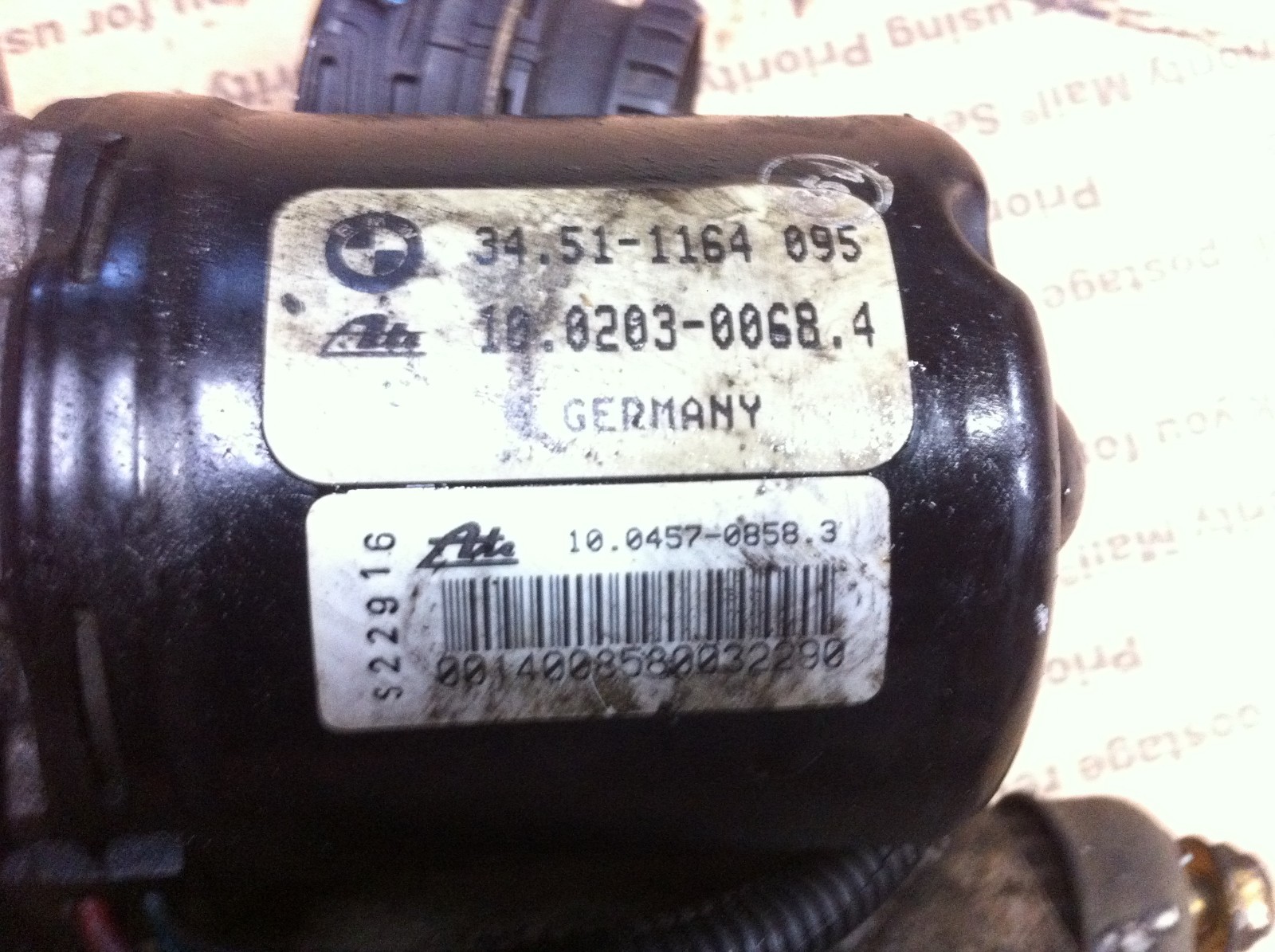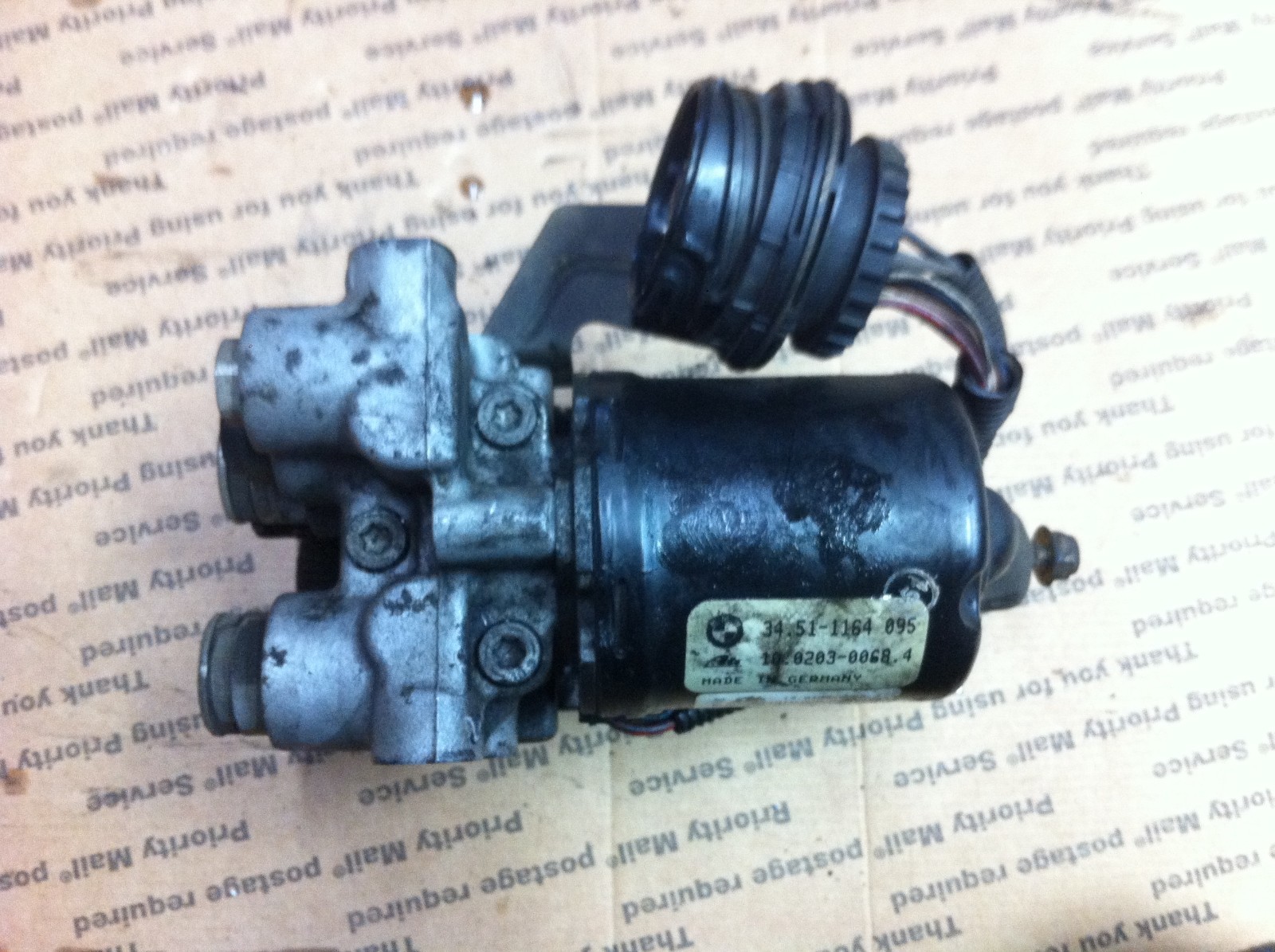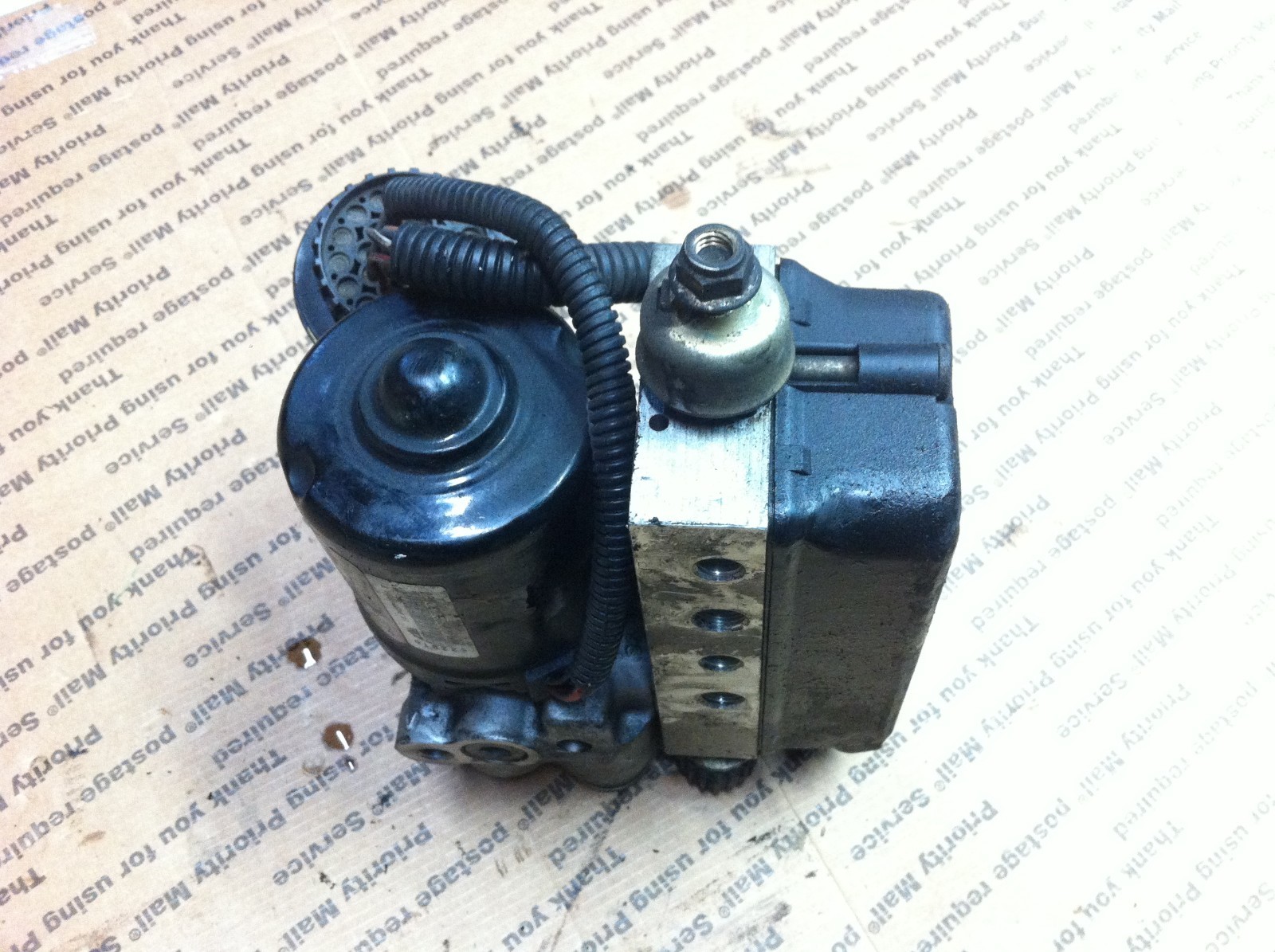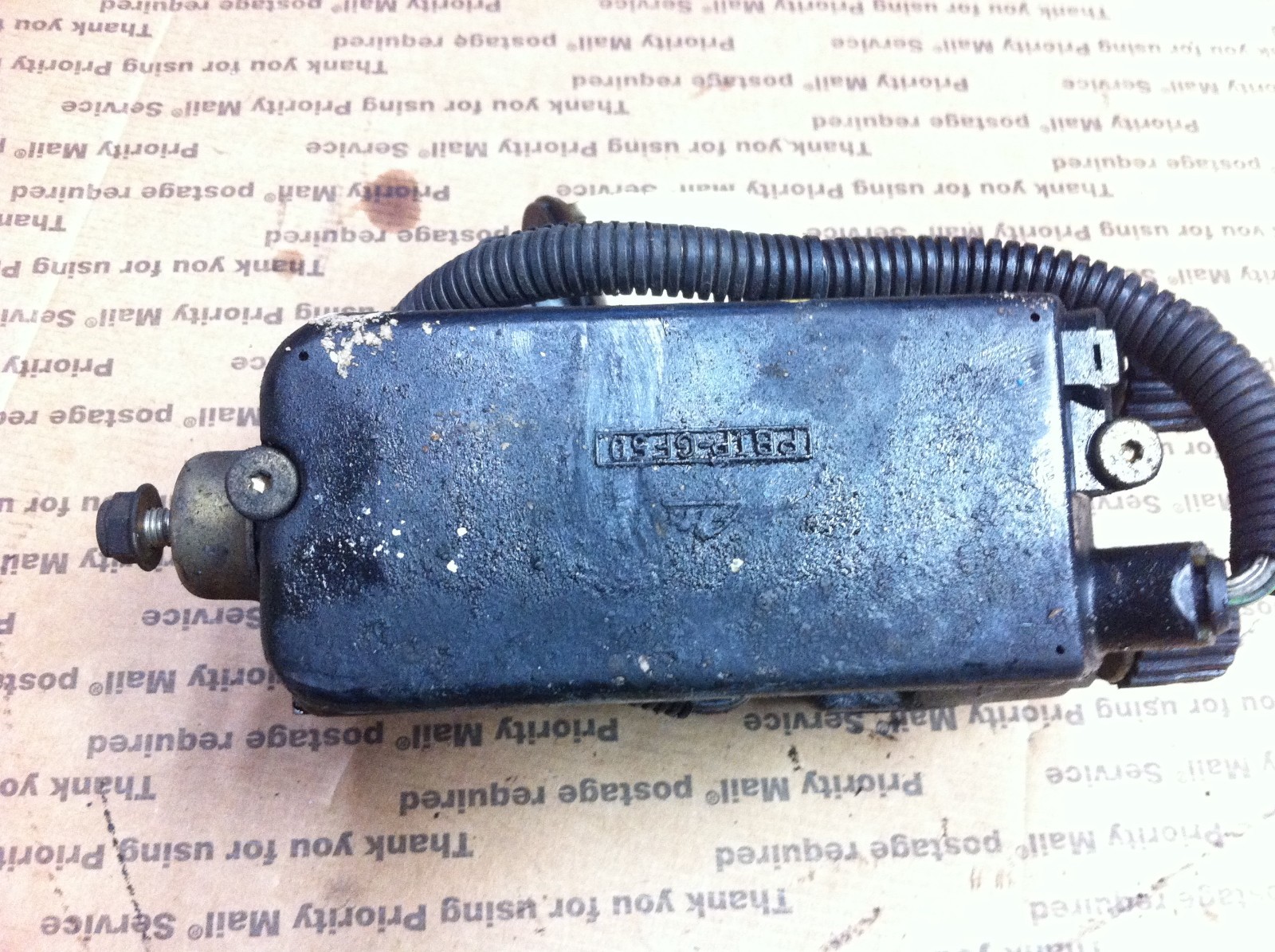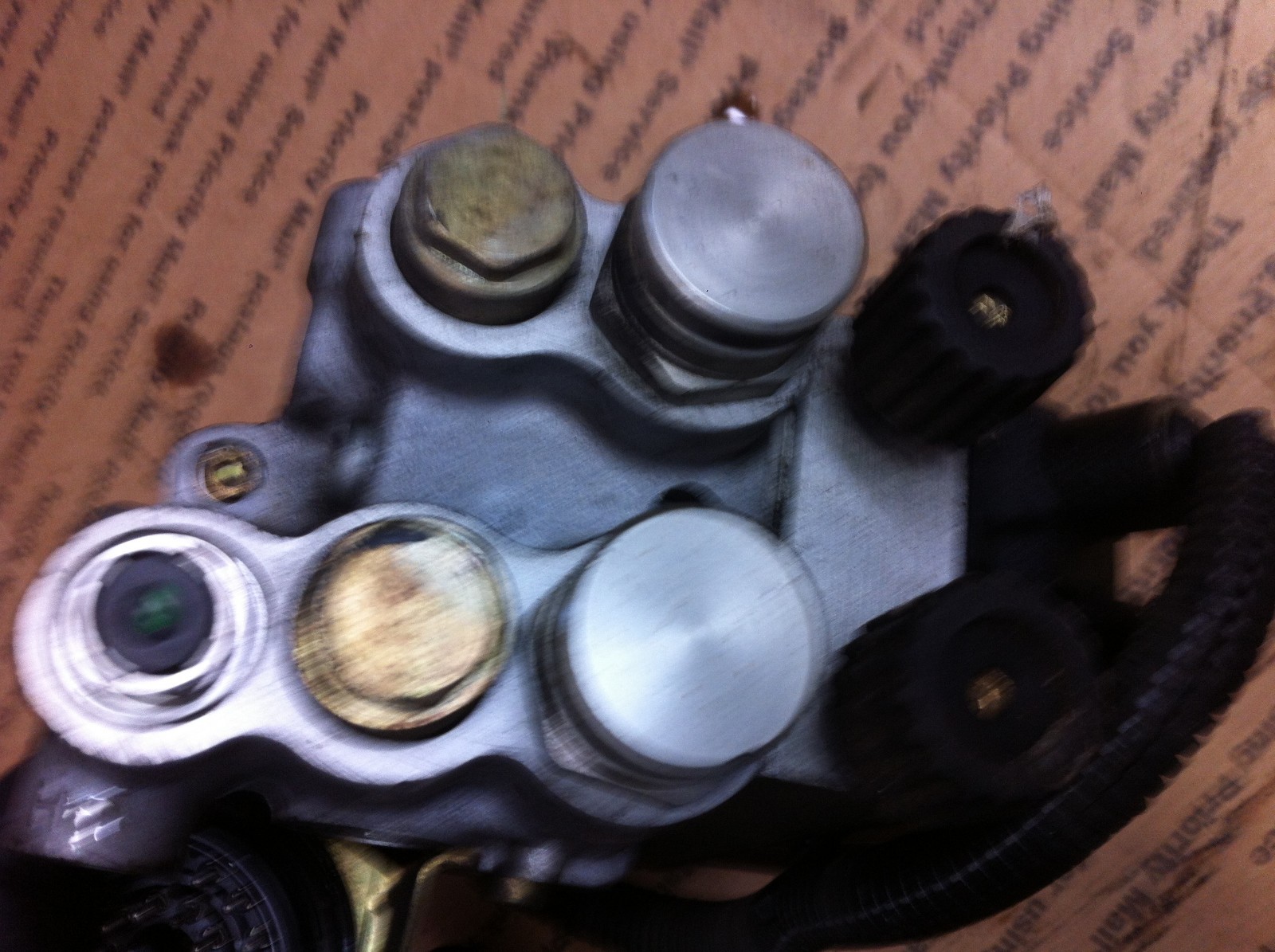 Part number 34.51 1164 095, 10 0203 0068 is available for purchase online. To purchase the part or to get additional information about the part before you purchase it, click on the View More Details button.
Item #:

PR-282907884808

Ships From:

Sacramento, California
Price:

$180.00
Returns Accepted: ReturnsNotAccepted.
Manufacturer Part Number: 34.51 1164 095, 10 0203 0068.
BMW OEM ABS MODULE PUMP FROM A NO FAULT, WORKING SYSTEM. AS PICTURED IN EXCELLENT WORKING CONDITION. CAME OFF A 1997 328i 4 DOOR SEDAN AND WILL FIT ALL MODELS AND YEARS OF THE E36 3 SERIES FROM 1992-1999. PLEASE MAKE SURE YOUR PART NUMBER MATCH MINE AND THAT YOUR ITEM LOOKS LIKE MINE ON THE PICTURES. EMAIL FOR FURTHER QUESTIONS. FREE SHIPPING, TRACKING & INSURANCE!
Part number 34.51 1164 095, 10 0203 0068 is compatible with the following vehicles:
Year/Make/Model
Body & Trim
Engine
1992 BMW 318i
Base Convertible 2-Door
Base Sedan 4-Door
1.8L l4 DOHC
1992 BMW 318is
Base Coupe 2-Door
1.8L l4 DOHC
1992 BMW 325i
Base Convertible 2-Door
Base Sedan 4-Door
2.5L l6 DOHC
2.5L l6 SOHC
1992 BMW 325is
Base Coupe 2-Door
2.5L l6 DOHC
1993 BMW 318i
Base Sedan 4-Door
1.8L l4 DOHC
1993 BMW 318is
Base Coupe 2-Door
1.8L l4 DOHC
1993 BMW 325i
Base Convertible 2-Door
Base Sedan 4-Door
2.5L l6 DOHC
2.5L l6 SOHC
1993 BMW 325is
Base Coupe 2-Door
2.5L l6 DOHC
1994 BMW 318i
Base Convertible 2-Door
Base Sedan 4-Door
1.8L l4 DOHC
1994 BMW 318is
Base Coupe 2-Door
1.8L l4 DOHC
1994 BMW 325i
Base Convertible 2-Door
Base Sedan 4-Door
2.5L l6 DOHC
1994 BMW 325is
Base Coupe 2-Door
2.5L l6 DOHC
1994 BMW M3
Base Coupe 2-Door
3.0L l6 DOHC
1995 BMW 318i
Base Convertible 2-Door
Base Sedan 4-Door
1.8L l4 DOHC
1995 BMW 318is
Base Coupe 2-Door
1.8L l4 DOHC
1995 BMW 318ti
Base Hatchback 2-Door
1.8L l4 DOHC
1995 BMW 325i
Base Convertible 2-Door
Base Sedan 4-Door
2.5L l6 DOHC
1995 BMW 325is
Base Coupe 2-Door
2.5L l6 DOHC
1995 BMW M3
Base Coupe 2-Door
Lightweight Coupe 2-Door
3.0L l6 DOHC
1996 BMW 318i
Base Convertible 2-Door
Base Sedan 4-Door
1.9L l4 DOHC
1996 BMW 318is
Base Coupe 2-Door
1.9L l4 DOHC
1996 BMW 318ti
Base Hatchback 2-Door
1.9L l4 DOHC
1996 BMW 325i
Base Sedan 4-Door
2.5L l6 DOHC
1996 BMW 328i
Base Convertible 2-Door
Base Sedan 4-Door
2.8L l6 DOHC
1996 BMW 328is
Base Coupe 2-Door
2.8L l6 DOHC
1996 BMW M3
Base Coupe 2-Door
3.2L l6 DOHC
1997 BMW 318i
Base Convertible 2-Door
Base Sedan 4-Door
1.9L l4 DOHC
1997 BMW 318is
Base Coupe 2-Door
1.9L l4 DOHC
1997 BMW 318ti
Base Hatchback 2-Door
1.9L l4 DOHC
1997 BMW 323i
Base Sedan 4-Door
2.5L l6 DOHC
1997 BMW 325i
Base Sedan 4-Door
2.5L l6 DOHC
1997 BMW 328i
Base Convertible 2-Door
Base Sedan 4-Door
2.8L l6 DOHC
1997 BMW 328is
Base Coupe 2-Door
2.8L l6 DOHC
1997 BMW M3
Base Coupe 2-Door
Base Sedan 4-Door
3.2L l6 DOHC
1998 BMW 318i
Base Convertible 2-Door
Base Sedan 4-Door
1.9L l4 DOHC
1998 BMW 318is
Base Coupe 2-Door
1.9L l4 DOHC
1998 BMW 318ti
Base Hatchback 2-Door
1.9L l4 DOHC
1998 BMW 323i
Base Convertible 2-Door
Base Sedan 4-Door
2.5L l6 DOHC
1998 BMW 323is
Base Coupe 2-Door
2.5L l6 DOHC
1998 BMW 328i
Base Convertible 2-Door
Base Sedan 4-Door
2.8L l6 DOHC
1998 BMW 328is
Base Coupe 2-Door
2.8L l6 DOHC
1998 BMW M3
Base Convertible 2-Door
Base Coupe 2-Door
Base Sedan 4-Door
3.2L l6 DOHC
1999 BMW 318i
Base Convertible 2-Door
1.9L l4 DOHC
1999 BMW 318is
Base Coupe 2-Door
1.9L l4 DOHC
1999 BMW 318ti
Base Hatchback 2-Door
1.9L l4 DOHC
1999 BMW 323i
Base Convertible 2-Door
Base Sedan 4-Door
2.5L l6 DOHC
1999 BMW 323is
Base Coupe 2-Door
2.5L l6 DOHC
1999 BMW 328i
Base Convertible 2-Door
Base Sedan 4-Door
2.8L l6 DOHC
1999 BMW 328is
Base Coupe 2-Door
2.8L l6 DOHC
1999 BMW M3
Base Convertible 2-Door
Base Coupe 2-Door
3.2L l6 DOHC