Blower Motor INFINITI FX 1935 1945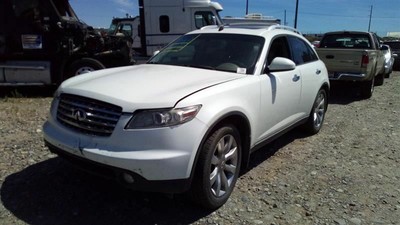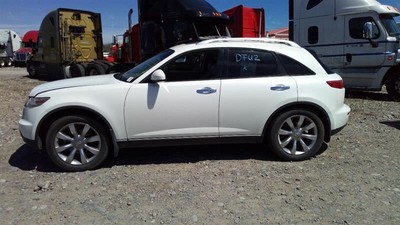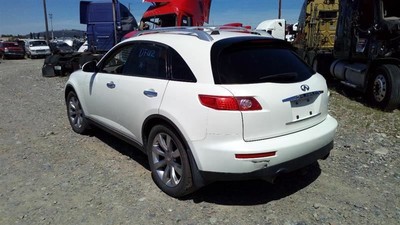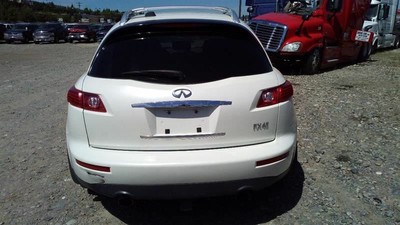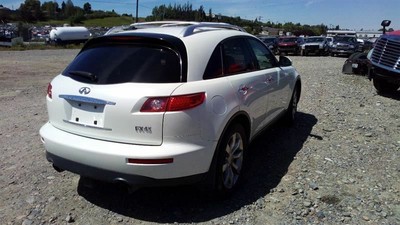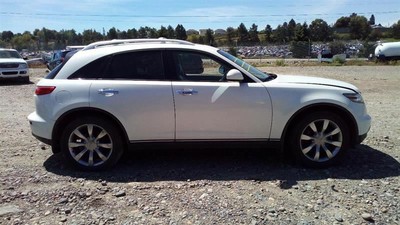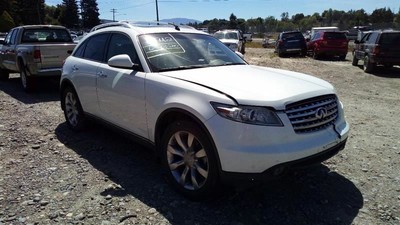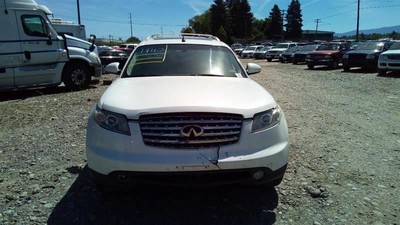 Item #:

PR-363151725892

Ships From:

Spokane, Washington
Powered by


Price:

$63.83
Infiniti Part No: 615-58593
This is a used genuine OEM part from a 2004 Infiniti Fx45 with VIN number JNRBS08W94X403855.
Interchange Part Number: 615-58593
Genuine OEM Part: Yes
Blower Motor INFINITI FX 35 45 7176118 Description--> Description This ad is for a quality tested Heater Blower Motor. Donor Vehicle VIN: JNRBS08W94X403855 Model: FX45 Year: 2004 Mileage: 0 (0 = not available or unknown) Stock Number: DFU2 Store Number: 2 Part Detail Part Grade: Part Category: Y Part Placement: Notes: This part will fit these makes and models with these options INFINITI Q45 02 7/02 only INFINITI G35 07 2 Dr (Cpe) INFINITI FX SERIES 03-08 350Z 03-08 370Z 09-20 INFINITI G35 04-06 350Z 09 (Conv) MURANO 03 INFINITI G35 03 from 3/02 INFINITI M45 03-04 INFINITI Q45 03-06 --> WARRANTY / GUARANTEE --> In the event that this part fails, please contact us and we will either replace the part or issue a refund. To save time and money, please be sure you are ordering the correct part for your vehicle.   If you are unsure, please contact us before ordering. We do not warranty installation or other labor costs. Our mailing address is:  Spalding Auto Parts Inc. Attn: Online Sales Dept. 10708 Knox Ave.  Spokane Valley, Wa. 99206                  Our Online Sales department is open 8 am to 5 pm Pacific time. Monday through Friday. We want you to receive the proper part. In the automotive world this can be quite a task!   Please use our compatibility section to determine whether this part fits your vehicle.    Please contact us just if you are unsure, and we will do our best to ensure you receive the correct part. We will be happy to help. Use the contact information just below.   We want you to be satisfied and will make every effort to achieve this goal.   
Part number 615-58593 is compatible with the following vehicles:
Year/Make/Model
Body & Trim
Engine
2002 Infiniti Q45
Base Sedan 4-Door
4.5L V8 DOHC
2003 Infiniti FX35
Base Sport Utility 4-Door
3.5L V6 DOHC
2003 Infiniti FX45
Base Sport Utility 4-Door
4.5L V8 DOHC
2003 Infiniti G35
Base Coupe 2-Door
Base Sedan 4-Door
3.5L V6 DOHC
2003 Infiniti M45
Base Sedan 4-Door
4.5L V8 DOHC
2003 Infiniti Q45
Base Sedan 4-Door
4.5L V8 DOHC
2003 Nissan 350Z
Base Coupe 2-Door
Enthusiast Coupe 2-Door
Performance Coupe 2-Door
Touring Coupe 2-Door
Track Coupe 2-Door
3.5L V6 DOHC
2003 Nissan Murano
SE Sport Utility 4-Door
SL Sport Utility 4-Door
3.5L V6 DOHC
2004 Infiniti FX35
Base Sport Utility 4-Door
3.5L V6 DOHC
2004 Infiniti FX45
Base Sport Utility 4-Door
4.5L V8 DOHC
2004 Infiniti G35
Base Coupe 2-Door
Base Sedan 4-Door
X Sedan 4-Door
3.5L V6 DOHC
2004 Infiniti M45
Base Sedan 4-Door
4.5L V8 DOHC
2004 Infiniti Q45
Base Sedan 4-Door
4.5L V8 DOHC
2004 Nissan 350Z
Base Coupe 2-Door
Enthusiast Convertible 2-Door
Enthusiast Coupe 2-Door
Performance Coupe 2-Door
Touring Convertible 2-Door
Touring Coupe 2-Door
Track Coupe 2-Door
3.5L V6 DOHC
2005 Infiniti FX35
Base Sport Utility 4-Door
3.5L V6 DOHC
2005 Infiniti FX45
Base Sport Utility 4-Door
4.5L V8 DOHC
2005 Infiniti G35
Base Coupe 2-Door
Base Sedan 4-Door
X Sedan 4-Door
3.5L V6 DOHC
2005 Infiniti Q45
Base Sedan 4-Door
4.5L V8 DOHC
2005 Nissan 350Z
35th Anniversary Edition Coupe 2-Door
Base Coupe 2-Door
Enthusiast Convertible 2-Door
Enthusiast Coupe 2-Door
Grand Touring Convertible 2-Door
Performance Coupe 2-Door
Touring Convertible 2-Door
Touring Coupe 2-Door
Track Coupe 2-Door
3.5L V6 DOHC
2006 Infiniti FX35
Base Sport Utility 4-Door
3.5L V6 DOHC
2006 Infiniti FX45
Base Sport Utility 4-Door
4.5L V8 DOHC
2006 Infiniti G35
Base Coupe 2-Door
Base Sedan 4-Door
X Sedan 4-Door
3.5L V6 DOHC
2006 Infiniti Q45
Base Sedan 4-Door
4.5L V8 DOHC
2006 Nissan 350Z
Base Convertible 2-Door
Base Coupe 2-Door
Enthusiast Convertible 2-Door
Enthusiast Coupe 2-Door
Grand Touring Convertible 2-Door
Grand Touring Coupe 2-Door
Touring Convertible 2-Door
Touring Coupe 2-Door
Track Coupe 2-Door
3.5L V6 DOHC
2007 Infiniti FX35
Base Sport Utility 4-Door
3.5L V6 DOHC
2007 Infiniti FX45
Base Sport Utility 4-Door
4.5L V8 DOHC
2007 Infiniti G35
Base Coupe 2-Door
Sport Coupe 2-Door
3.5L V6 DOHC
2007 Nissan 350Z
Base Coupe 2-Door
Enthusiast Convertible 2-Door
Enthusiast Coupe 2-Door
Grand Touring Convertible 2-Door
Grand Touring Coupe 2-Door
Nismo Coupe 2-Door
Touring Convertible 2-Door
Touring Coupe 2-Door
3.5L V6 DOHC
2008 Infiniti FX35
Base Sport Utility 4-Door
3.5L V6 DOHC
2008 Infiniti FX45
Base Sport Utility 4-Door
4.5L V8 DOHC
2008 Nissan 350Z
Base Coupe 2-Door
Enthusiast Convertible 2-Door
Enthusiast Coupe 2-Door
Grand Touring Convertible 2-Door
Grand Touring Coupe 2-Door
Nismo Coupe 2-Door
Touring Convertible 2-Door
Touring Coupe 2-Door
3.5L V6 DOHC
2009 Nissan 350Z
Enthusiast Convertible 2-Door
Grand Touring Convertible 2-Door
Touring Convertible 2-Door
3.5L V6 DOHC
2009 Nissan 370Z
Base Coupe 2-Door
Nismo Coupe 2-Door
Touring Coupe 2-Door
3.7L V6 DOHC
2010 Nissan 370Z
40th Anniversary Edition Coupe 2-Door
Base Convertible 2-Door
Base Coupe 2-Door
Nismo Coupe 2-Door
Touring Convertible 2-Door
Touring Coupe 2-Door
3.7L V6 DOHC
3.7L V6 DOHC
2011 Nissan 370Z
Base Convertible 2-Door
Base Coupe 2-Door
Nismo Coupe 2-Door
Touring Convertible 2-Door
Touring Coupe 2-Door
3.7L V6 DOHC
3.7L V6 DOHC
2012 Nissan 370Z
Base Convertible 2-Door
Base Coupe 2-Door
Nismo Coupe 2-Door
Touring Convertible 2-Door
Touring Coupe 2-Door
3.7L V6 DOHC
3.7L V6 DOHC
2013 Nissan 370Z
Base Convertible 2-Door
Base Coupe 2-Door
Nismo Coupe 2-Door
Touring Convertible 2-Door
Touring Coupe 2-Door
3.7L V6 DOHC
3.7L V6 DOHC
2014 Nissan 370Z
Base Convertible 2-Door
Base Coupe 2-Door
Nismo Coupe 2-Door
Touring Convertible 2-Door
Touring Coupe 2-Door
3.7L V6 DOHC
3.7L V6 DOHC
2015 Nissan 370Z
Base Convertible 2-Door
Base Coupe 2-Door
Nismo Coupe 2-Door
Nismo Tech Coupe 2-Door
Sport Coupe 2-Door
Sport Tech Coupe 2-Door
Touring Convertible 2-Door
Touring Coupe 2-Door
Touring Sport Convertible 2-Door
3.7L V6 DOHC
3.7L V6 DOHC
2016 Nissan 370Z
Base Convertible 2-Door
Base Coupe 2-Door
Nismo Coupe 2-Door
Nismo Tech Coupe 2-Door
Sport Coupe 2-Door
Sport Tech Coupe 2-Door
Touring Convertible 2-Door
Touring Coupe 2-Door
Touring Sport Convertible 2-Door
3.7L V6 DOHC
3.7L V6 DOHC
2017 Nissan 370Z
Base Convertible 2-Door
Base Coupe 2-Door
Nismo Coupe 2-Door
Nismo Tech Coupe 2-Door
Sport Coupe 2-Door
Sport Tech Coupe 2-Door
Touring Convertible 2-Door
Touring Coupe 2-Door
Touring Sport Convertible 2-Door
3.7L V6 DOHC
2018 Nissan 370Z
Base Convertible 2-Door
Base Coupe 2-Door
Heritage Edition Coupe 2-Door
Nismo Coupe 2-Door
Nismo Tech Coupe 2-Door
Sport Coupe 2-Door
Sport Tech Coupe 2-Door
Touring Convertible 2-Door
Touring Coupe 2-Door
Touring Sport Convertible 2-Door
Touring Sport Coupe 2-Door
3.7L V6 DOHC
2019 Nissan 370Z
Base Convertible 2-Door
Base Coupe 2-Door
Heritage Edition Coupe 2-Door
Nismo Coupe 2-Door
Sport Coupe 2-Door
Sport Touring Convertible 2-Door
Sport Touring Coupe 2-Door
Touring Convertible 2-Door
Touring Coupe 2-Door
3.7L V6 DOHC
2020 Nissan 370Z
Base Coupe 2-Door
Nismo Coupe 2-Door
Sport Coupe 2-Door
Sport Touring Coupe 2-Door
Touring Coupe 2-Door
3.7L V6 DOHC
Warranty: 6 Month
Returns Accepted: Yes
Item must be returned within: 60 Days
Refund will be given as: Money back or replacement (buyer's choice)
Return shipping will be paid by: Buyer