Blower Motor Fits 09-20 370Z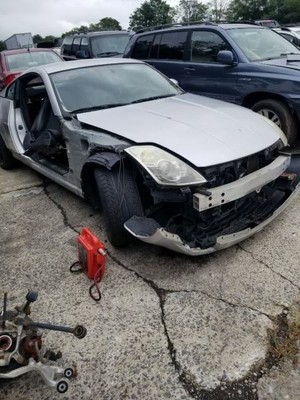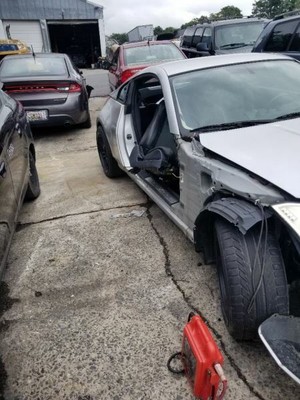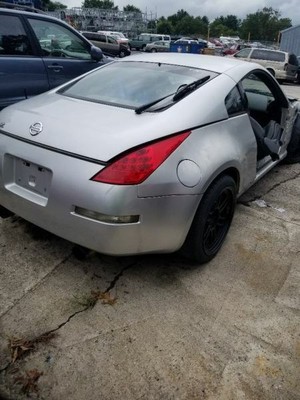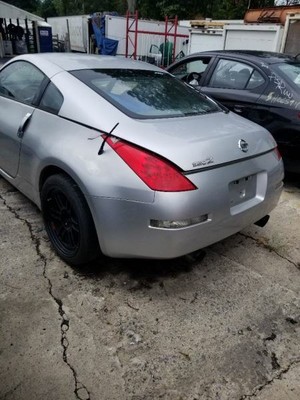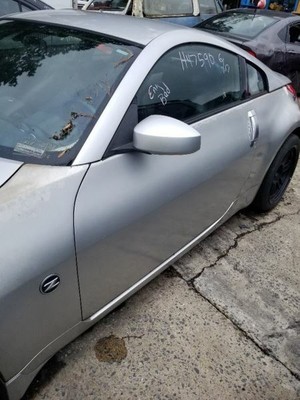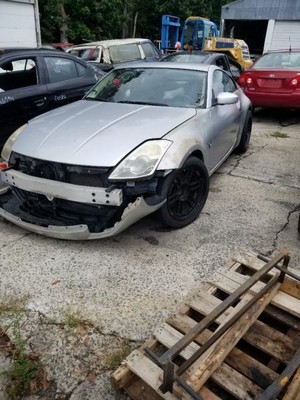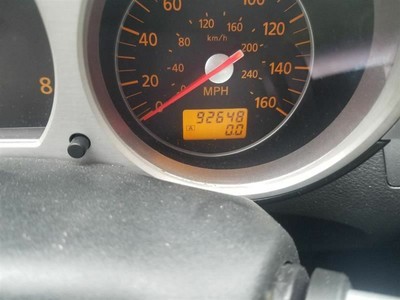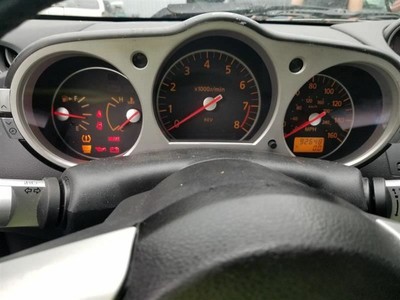 This part is no longer available for purchase.
It might be out of stock, or no longer available to purchase online. Find similar used parts online using the search box, or place a part request and let our network of trusted sellers find the part for you.
This is a used genuine OEM part from a 2006 Nissan 350z with VIN number JN1AZ34D06M311988.
Interchange Part Number: 615-58593
Genuine OEM Part: Yes
Important Vehicle Attributes: AC
Mileage: 92000
Blower Motor Fits 09-20 370Z 746136 Description--> Description MAY HAVE COSMETIC DEFECTS Donor Vehicle VIN: JN1AZ34D06M311988 Model: 350Z Year: 2006 Mileage: 92000 (0 = not available or unknown) Stock Number: H47590 Store Number: 1 Part Detail Part Grade: A Part Category: Y Part Placement: Notes: AC PREOWNED This part will fit these makes and models with these options INFINITI Q45 02 7/02 only INFINITI G35 07 2 Dr (Cpe) INFINITI FX SERIES 03-08 350Z 03-08 370Z 09-20 INFINITI G35 04-06 350Z 09 (Conv) MURANO 03 INFINITI G35 03 from 3/02 INFINITI M45 03-04 INFINITI Q45 03-06 --> WARRANTY / GUARANTEE --> GUARANTEES AND RETURNS: You are purchasing a USED PART (unless otherwise stated in the listing). Most of our quality parts are stored indoors upon removal from the donor vehicle, however, we do sell parts that are not yet removed from vehicles and are stored outdoors, and do have the possibility that the part may no longer function, this can ONLY be obtained after the parts is sold and a PULL TICKET is generated, please continue reading below Used parts can sometimes stop functioning when removed from the donor vehicle. We inspect our parts at time of removal and or before sending the item to you. In some cases, our inspectors find that the part is no longer suitable for use. When this happens, we contact the buyer and process an immediate refund. PLEASE UNDERSTAND THAT THERE IS A POSSIBILITY THAT THE PART YOU PURCHASE MAY NOT PASS OUR FINAL INSPECTION AND MAY NOT BE SENT. If we can't provide that, we will return your money to you in short order. We try to answer all messages within 24 hours. If we are unable to answer your questions before the listing ends the item will be re-listed again soon for you to purchase. Parts Grading. A standard code system is used to communicate the condition and quality of a part between automotive recyclers, automotive repair shops, and insurers. Knowing how these codes are used will help you understand whether the part meets your expectations before you buy it and what you can expect from the part when you receive it.     A Grade - The highest quality part. It is of low miles and/or exceptional condition for its age. B Grade - The second level quality part. It is of average miles and normal condition for its age. C Grade - The third level quality part. It has high miles and/or light damage. No Grade  - A part that has not yet been graded.   Part Category. A category is a way of classifying a part in inventory. The category appears as a one-letter abbreviation under Part Detail. A category is a way to identify a part by location or condition, and helps to indicate whether a part needs to be pulled and prepped before shipping. Standard Part Categories include:         Part Category    Description    Definition U Unbolted Used part, loose and unbolted from vehicle. Y Yard Used part, still on vehicle. N New Part manufactured from scratch. R Rebuilt Used part that is rebuilt or reconditioned. S Surplus Used part for which too many are available.
This part is compatible with the following vehicles:
Year/Make/Model
Body & Trim
Engine
2002 Infiniti Q45
Base Sedan 4-Door
4.5L V8 DOHC
2003 Infiniti FX35
Base Sport Utility 4-Door
3.5L V6 DOHC
2003 Infiniti FX45
Base Sport Utility 4-Door
4.5L V8 DOHC
2003 Infiniti G35
Base Coupe 2-Door
Base Sedan 4-Door
3.5L V6 DOHC
2003 Infiniti M45
Base Sedan 4-Door
4.5L V8 DOHC
2003 Infiniti Q45
Base Sedan 4-Door
4.5L V8 DOHC
2003 Nissan 350Z
Base Coupe 2-Door
Enthusiast Coupe 2-Door
Performance Coupe 2-Door
Touring Coupe 2-Door
Track Coupe 2-Door
3.5L V6 DOHC
2003 Nissan Murano
SE Sport Utility 4-Door
SL Sport Utility 4-Door
3.5L V6 DOHC
2004 Infiniti FX35
Base Sport Utility 4-Door
3.5L V6 DOHC
2004 Infiniti FX45
Base Sport Utility 4-Door
4.5L V8 DOHC
2004 Infiniti G35
Base Coupe 2-Door
Base Sedan 4-Door
X Sedan 4-Door
3.5L V6 DOHC
2004 Infiniti M45
Base Sedan 4-Door
4.5L V8 DOHC
2004 Infiniti Q45
Base Sedan 4-Door
4.5L V8 DOHC
2004 Nissan 350Z
Base Coupe 2-Door
Enthusiast Convertible 2-Door
Enthusiast Coupe 2-Door
Performance Coupe 2-Door
Touring Convertible 2-Door
Touring Coupe 2-Door
Track Coupe 2-Door
3.5L V6 DOHC
2005 Infiniti FX35
Base Sport Utility 4-Door
3.5L V6 DOHC
2005 Infiniti FX45
Base Sport Utility 4-Door
4.5L V8 DOHC
2005 Infiniti G35
Base Coupe 2-Door
Base Sedan 4-Door
X Sedan 4-Door
3.5L V6 DOHC
2005 Infiniti Q45
Base Sedan 4-Door
4.5L V8 DOHC
2005 Nissan 350Z
35th Anniversary Edition Coupe 2-Door
Base Coupe 2-Door
Enthusiast Convertible 2-Door
Enthusiast Coupe 2-Door
Grand Touring Convertible 2-Door
Performance Coupe 2-Door
Touring Convertible 2-Door
Touring Coupe 2-Door
Track Coupe 2-Door
3.5L V6 DOHC
2006 Infiniti FX35
Base Sport Utility 4-Door
3.5L V6 DOHC
2006 Infiniti FX45
Base Sport Utility 4-Door
4.5L V8 DOHC
2006 Infiniti G35
Base Coupe 2-Door
Base Sedan 4-Door
X Sedan 4-Door
3.5L V6 DOHC
2006 Infiniti Q45
Base Sedan 4-Door
4.5L V8 DOHC
2006 Nissan 350Z
Base Convertible 2-Door
Base Coupe 2-Door
Enthusiast Convertible 2-Door
Enthusiast Coupe 2-Door
Grand Touring Convertible 2-Door
Grand Touring Coupe 2-Door
Touring Convertible 2-Door
Touring Coupe 2-Door
Track Coupe 2-Door
3.5L V6 DOHC
2007 Infiniti FX35
Base Sport Utility 4-Door
3.5L V6 DOHC
2007 Infiniti FX45
Base Sport Utility 4-Door
4.5L V8 DOHC
2007 Infiniti G35
Base Coupe 2-Door
Sport Coupe 2-Door
3.5L V6 DOHC
2007 Nissan 350Z
Base Coupe 2-Door
Enthusiast Convertible 2-Door
Enthusiast Coupe 2-Door
Grand Touring Convertible 2-Door
Grand Touring Coupe 2-Door
Nismo Coupe 2-Door
Touring Convertible 2-Door
Touring Coupe 2-Door
3.5L V6 DOHC
2008 Infiniti FX35
Base Sport Utility 4-Door
3.5L V6 DOHC
2008 Infiniti FX45
Base Sport Utility 4-Door
4.5L V8 DOHC
2008 Nissan 350Z
Base Coupe 2-Door
Enthusiast Convertible 2-Door
Enthusiast Coupe 2-Door
Grand Touring Convertible 2-Door
Grand Touring Coupe 2-Door
Nismo Coupe 2-Door
Touring Convertible 2-Door
Touring Coupe 2-Door
3.5L V6 DOHC
2009 Nissan 350Z
Enthusiast Convertible 2-Door
Grand Touring Convertible 2-Door
Touring Convertible 2-Door
3.5L V6 DOHC
2009 Nissan 370Z
Base Coupe 2-Door
Nismo Coupe 2-Door
Touring Coupe 2-Door
3.7L V6 DOHC
2010 Nissan 370Z
40th Anniversary Edition Coupe 2-Door
Base Convertible 2-Door
Base Coupe 2-Door
Nismo Coupe 2-Door
Touring Convertible 2-Door
Touring Coupe 2-Door
3.7L V6 DOHC
3.7L V6 DOHC
2011 Nissan 370Z
Base Convertible 2-Door
Base Coupe 2-Door
Nismo Coupe 2-Door
Touring Convertible 2-Door
Touring Coupe 2-Door
3.7L V6 DOHC
3.7L V6 DOHC
2012 Nissan 370Z
Base Convertible 2-Door
Base Coupe 2-Door
Nismo Coupe 2-Door
Touring Convertible 2-Door
Touring Coupe 2-Door
3.7L V6 DOHC
3.7L V6 DOHC
2013 Nissan 370Z
Base Convertible 2-Door
Base Coupe 2-Door
Nismo Coupe 2-Door
Touring Convertible 2-Door
Touring Coupe 2-Door
3.7L V6 DOHC
3.7L V6 DOHC
2014 Nissan 370Z
Base Convertible 2-Door
Base Coupe 2-Door
Nismo Coupe 2-Door
Touring Convertible 2-Door
Touring Coupe 2-Door
3.7L V6 DOHC
3.7L V6 DOHC
2015 Nissan 370Z
Base Convertible 2-Door
Base Coupe 2-Door
Nismo Coupe 2-Door
Nismo Tech Coupe 2-Door
Sport Coupe 2-Door
Sport Tech Coupe 2-Door
Touring Convertible 2-Door
Touring Coupe 2-Door
Touring Sport Convertible 2-Door
3.7L V6 DOHC
3.7L V6 DOHC
2016 Nissan 370Z
Base Convertible 2-Door
Base Coupe 2-Door
Nismo Coupe 2-Door
Nismo Tech Coupe 2-Door
Sport Coupe 2-Door
Sport Tech Coupe 2-Door
Touring Convertible 2-Door
Touring Coupe 2-Door
Touring Sport Convertible 2-Door
3.7L V6 DOHC
3.7L V6 DOHC
2017 Nissan 370Z
Base Convertible 2-Door
Base Coupe 2-Door
Nismo Coupe 2-Door
Nismo Tech Coupe 2-Door
Sport Coupe 2-Door
Sport Tech Coupe 2-Door
Touring Convertible 2-Door
Touring Coupe 2-Door
Touring Sport Convertible 2-Door
3.7L V6 DOHC
2018 Nissan 370Z
Base Convertible 2-Door
Base Coupe 2-Door
Heritage Edition Coupe 2-Door
Nismo Coupe 2-Door
Nismo Tech Coupe 2-Door
Sport Coupe 2-Door
Sport Tech Coupe 2-Door
Touring Convertible 2-Door
Touring Coupe 2-Door
Touring Sport Convertible 2-Door
Touring Sport Coupe 2-Door
3.7L V6 DOHC
2019 Nissan 370Z
Base Convertible 2-Door
Base Coupe 2-Door
Heritage Edition Coupe 2-Door
Nismo Coupe 2-Door
Sport Coupe 2-Door
Sport Touring Convertible 2-Door
Sport Touring Coupe 2-Door
Touring Convertible 2-Door
Touring Coupe 2-Door
3.7L V6 DOHC
2020 Nissan 370Z
Base Coupe 2-Door
Nismo Coupe 2-Door
Sport Coupe 2-Door
Sport Touring Coupe 2-Door
Touring Coupe 2-Door
3.7L V6 DOHC
Warranty: 90 Day
Returns Accepted: Yes
Item must be returned within: 30 Days
Refund will be given as: Money Back
Return shipping will be paid by: Buyer