Blower Motor Fits 06-11 HHR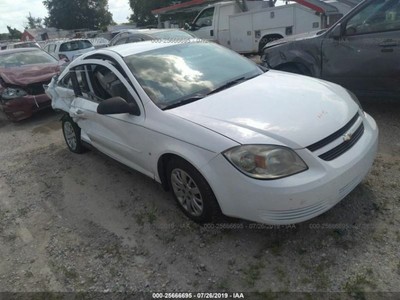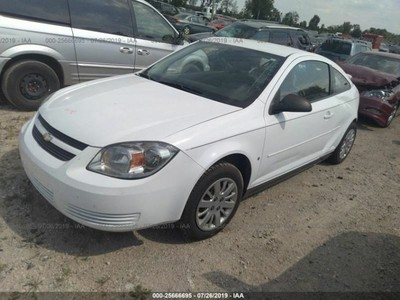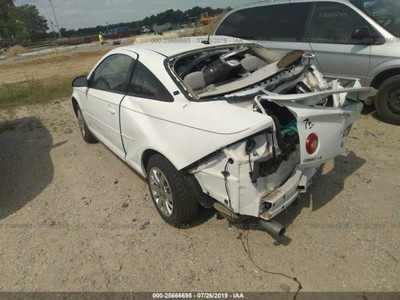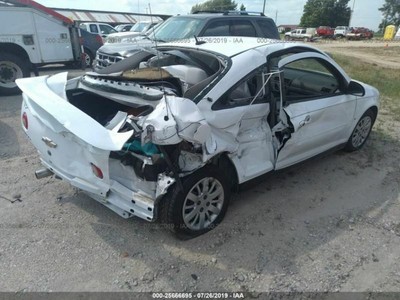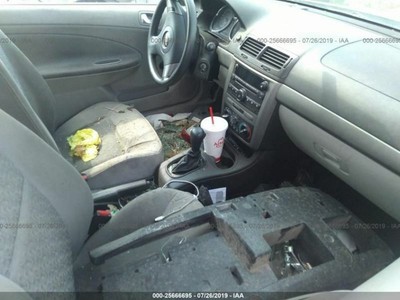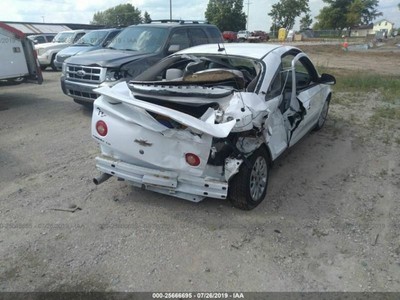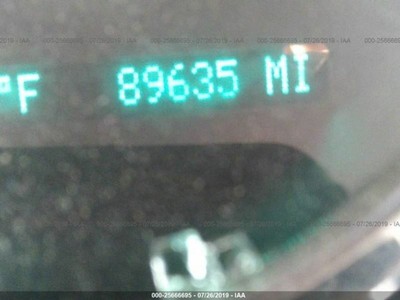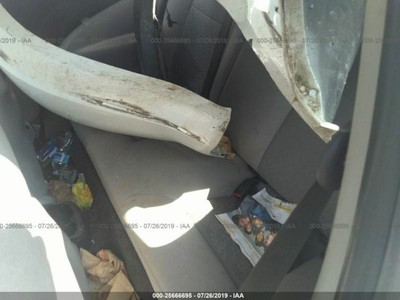 Item #:

PR-333425168470

Ships From:

Cedar Springs, Michigan
Price:

$80.00
Returns Accepted: Returns Accepted.
Item must be returned within: 60 Days.
Refund will be given as: Money Back.
Return policy details: .
Return shipping will be paid by: Seller.
Conditions & Options: FRONT BLOWER MOTOR.
Genuine OEM: Yes.
Interchange Part Number: 615-00644.
Designation: Used.
PartNumber: 615.
Mileage: 90000.
Model: COBALT.
Make: CHEVROLET.
Year: 2009.
Stock #: B11907.
Brand: CHEVROLET.
MPN: Does Not Apply.
Manufacturer Part Number: Does Not Apply.
GTIN: Does not apply.
Inventory ID: 398547.
VIN #: 1G1AS18H997294056.
Warranty: 6 Month.
Donor Vehicle Details Year 2009 Model COBALT Odometer 90000 Miles Stock Number B11907 Item Details: FRONT BLOWER MOTOR Part also fits PURSUIT 05-06 G5 07-10 HHR 06-11 COBALT 05-10 Installation Some parts may require programming or specialized installation techniques. Please check with your local mechanic or dealership BEFORE purchasing! If you have any questions about a part, please contact us BEFORE purchasing! Local pick up is available. Please contact us prior to your purchase to arrange pickup. Warranty and Returns All parts come with a standard 6 MONTH PARTS WARRANTY!  Gaskets, seals, filters, and fluids are not covered under this warranty. We also offer the BEST extended warranty coverage in the industry 6 Month, 1 Year, and 3 Year parts AND labor warranties available for purchase. With our EXTENDED coverage warranties not only will we send a replacement part if the original fails, we will also help pay labor to re-install the replacement part! Please contact us directly with any questions regarding EXTENDED parts and labor warranties. Payment Policies We accept immediate payment using PayPal only. 6% sales tax will be applied to all orders picked up or shipped to the state of MI.
This part is compatible with the following vehicles:
Year/Make/Model
Body & Trim
Engine
2005 Chevrolet Cobalt
Base Coupe 2-Door
Base Sedan 4-Door
LS Coupe 2-Door
LS Sedan 4-Door
LT Coupe 2-Door
LT Sedan 4-Door
SS Coupe 2-Door
2.2L l4 DOHC
2.0L l4 DOHC Supercharged
2005 Pontiac Pursuit
Base Coupe 2-Door
Base Sedan 4-Door
2.2L l4 DOHC
2006 Chevrolet Cobalt
LS Coupe 2-Door
LS Sedan 4-Door
LT Coupe 2-Door
LT Sedan 4-Door
LTZ Sedan 4-Door
SS Coupe 2-Door
SS Sedan 4-Door
2.2L l4 DOHC
2.0L l4 DOHC Supercharged
2.4L l4 DOHC
2006 Chevrolet HHR
LS Wagon 4-Door
LT Wagon 4-Door
2.2L l4 DOHC
2.4L l4 DOHC
2006 Pontiac Pursuit
Base Coupe 2-Door
Base Sedan 4-Door
GT Coupe 2-Door
GT Sedan 4-Door
SE Coupe 2-Door
SE Sedan 4-Door
2.2L l4 DOHC
2.4L l4 DOHC
2007 Chevrolet Cobalt
LS Coupe 2-Door
LS Sedan 4-Door
LT Coupe 2-Door
LT Sedan 4-Door
LTZ Sedan 4-Door
SS Coupe 2-Door
SS Sedan 4-Door
2.2L l4 DOHC
2.0L l4 DOHC Supercharged
2.4L l4 DOHC
2007 Chevrolet HHR
LS Panel Wagon 2-Door
LS Wagon 4-Door
LT Panel Wagon 2-Door
LT Wagon 4-Door
2.2L l4 DOHC
2.4L l4 DOHC
2007 Pontiac G5
Base Coupe 2-Door
Base Sedan 4-Door
GT Coupe 2-Door
GT Sedan 4-Door
SE Coupe 2-Door
SE Sedan 4-Door
2.2L l4 DOHC
2.4L l4 DOHC
2008 Chevrolet Cobalt
LS Coupe 2-Door
LS Sedan 4-Door
LT Coupe 2-Door
LT Sedan 4-Door
Sport Coupe 2-Door
Sport Sedan 4-Door
SS Coupe 2-Door
2.2L l4 DOHC
2.4L l4 DOHC
2.0L l4 DOHC Turbocharged
2008 Chevrolet HHR
LS Panel Wagon 2-Door
LS Wagon 4-Door
LT Panel Wagon 2-Door
LT Wagon 4-Door
SS Wagon 4-Door
2.2L l4 DOHC
2.4L l4 DOHC
2.0L l4 DOHC Turbocharged
2008 Pontiac G5
Base Coupe 2-Door
Base Sedan 4-Door
GT Coupe 2-Door
GT Sedan 4-Door
SE Coupe 2-Door
SE Sedan 4-Door
2.2L l4 DOHC
2.4L l4 DOHC
2009 Chevrolet Cobalt
LS Coupe 2-Door
LS Sedan 4-Door
LT Coupe 2-Door
LT Sedan 4-Door
SS Coupe 2-Door
SS Sedan 4-Door
2.2L l4 DOHC
2.0L l4 DOHC Turbocharged
2009 Chevrolet HHR
LS Panel Wagon 2-Door
LS Wagon 4-Door
LT Panel Wagon 2-Door
LT Wagon 4-Door
SS Panel Wagon 2-Door
SS Wagon 4-Door
2.2L l4 FLEX DOHC
2.4L l4 FLEX DOHC
2.0L l4 DOHC Turbocharged
2009 Pontiac G5
Base Coupe 2-Door
GT Coupe 2-Door
SE Coupe 2-Door
SE Sedan 4-Door
2.2L l4 DOHC
2010 Chevrolet Cobalt
Base Coupe 2-Door
Base Sedan 4-Door
LS Coupe 2-Door
LS Sedan 4-Door
LT Coupe 2-Door
LT Sedan 4-Door
LT Team Canada Coupe 2-Door
LT Team Canada Sedan 4-Door
SS Coupe 2-Door
2.2L l4 DOHC
2.0L l4 DOHC Turbocharged
2010 Chevrolet HHR
LS Panel Wagon 2-Door
LS Wagon 4-Door
LT Panel Wagon 2-Door
LT Wagon 4-Door
SS Wagon 4-Door
2.2L l4 FLEX DOHC
2.4L l4 FLEX DOHC
2.0L l4 DOHC Turbocharged
2010 Pontiac G5
Base Coupe 2-Door
Base Sedan 4-Door
GT Coupe 2-Door
SE Coupe 2-Door
SE Sedan 4-Door
2.2L l4 DOHC
2011 Chevrolet HHR
LS Panel Wagon 2-Door
LS Wagon 4-Door
LT Wagon 4-Door
2.2L l4 FLEX DOHC
2.4L l4 FLEX DOHC