ARCTIC CAT SNOWMOBILE 1997-1999 ZL ZR ENGINE/COOLANT TANK HOSE 0610-221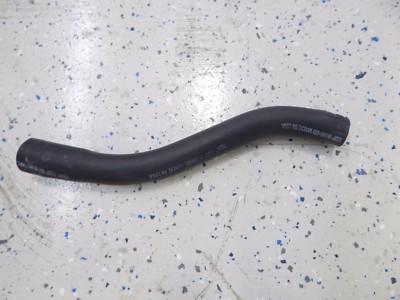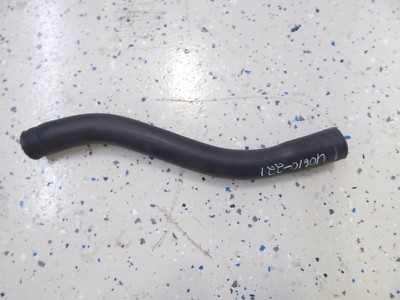 Part number 0610-221 is available for purchase online. To purchase the part or to get additional information about the part before you purchase it, click on the View More Details button.
Item #:

PR-192893829814

Ships From:

Kaukauna, Wisconsin
Price:

$12.99
Returns Accepted: ReturnsNotAccepted.
Manufacturer Part Number: 0610-221.
Brand: Arctic Cat.
THIS IS A USED ENGINE/COOLANT TANK HOSE TAKEN OFF A 1998 ARCTIC CAT ZL 440. ARCTIC CAT PART # 0610-221. THIS RETAILS NEW FOR $25.95. -Arctic Cat Part # 0610-221-Fits Many 1997-1999 Arctic Cat Models -Retails New For $25.95-Used Part; Sold As Is FITS SPECIFICALLY THE FOLLOWING MODELS:1997 EXT 580 EFI (97ETB) - COOLING ASSEMBLY1997 EXT 580 EFI DLX (97ETE) - COOLING ASSEMBLY1997 PANTERA (97PTA) - COOLING ASSEMBLY1997 POWDER SPECIAL (97ETI) - COOLING ASSEMBLY1997 POWDER SPECIAL EFI (97ETH) - COOLING ASSEMBLY1998 COUGAR (98COA) - COOLING ASSEMBLY1998 COUGAR DELUXE (98COB) - COOLING ASSEMBLY1998 COUGAR MOUNTAIN CAT (98COC) - COOLING ASSEMBLY1998 EXT 580 EFI (98ETB) - COOLING ASSEMBLY1998 EXT 580 EFI DLX (98ETE) - COOLING ASSEMBLY1998 PANTERA 580 (98PTA) - COOLING ASSEMBLY1998 PANTHER 550 (98PAB) - COOLING ASSEMBLY1998 POWDER SPECIAL 600 (98PSB) - COOLING ASSEMBLY1998 POWDER SPECIAL 600 EFI (98PSC) - COOLING ASSEMBLY1998 POWDER SPECIAL 600 EFI LE (98PSD) - COOLING ASSEMBLY1998 ZL 440 (98ZLA) - COOLING ASSEMBLY1998 ZL 500 (98ZLB) - COOLING ASSEMBLY1998 ZR 440 (98ZRA) - COOLING ASSEMBLY1998 ZR 500 (2ND RUN) (98ZRD) - COOLING ASSEMBLY1998 ZR 500 (JANUARY) (98ZRDA) - COOLING ASSEMBLY1998 ZR 600 (2ND RUN) (98ZRH) - COOLING ASSEMBLY1998 ZR 600 (JANUARY) (98ZRHA) - COOLING ASSEMBLY1998 ZR 600 EFI (98ZRB) - COOLING ASSEMBLY1998 ZR 600 EFI LE (BLACK) (98ZRI) - COOLING ASSEMBLY1998 ZR 600 EFI LE (WHITE) (98ZRJ) - COOLING ASSEMBLY1998 ZR 600 EFI LE XC (98ZRC) - COOLING ASSEMBLY1999 ZL 440 (99ZLA) - COOLING ASSEMBLY1999 ZL 600 EFI S/N < 9915688 (99ZLE) - COOLING ASSEMBLYFOR ANY QUESTIONS OR IF THERE IS ANOTHER USED PART YOU ARE LOOKING FOR, CALL US AT 920-788-0220.SHIPPING RATES ARE LISTED FOR LOWER 48 STATES ONLY! INTERNATIONAL RESIDENTS ARE SUBJECT TO ANY TAXES AND/OR FEES. KEN'S SPORTS DOES NOT CHARGE THIS, IT IS CHARGED BY CARRIER AT TIME OF DELIVERY.ALL SALES ARE FINAL, NO RETURNS ON USED PARTS.# U0610-221