ARCTIC CAT SNOWMOBILE 1997-1999 ZL ZR ENGINE/COOLANT TANK HOSE 0610-221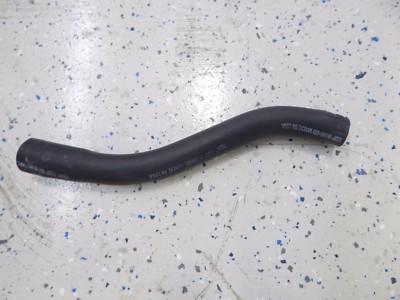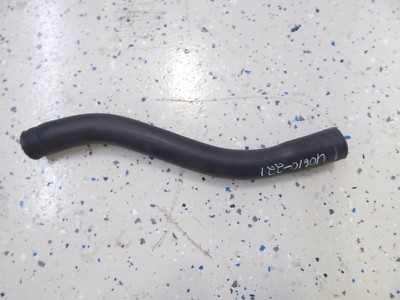 This part is no longer available for purchase.
It might be out of stock, or no longer available to purchase online. Find similar used parts online using the search box, or place a part request and let our network of trusted sellers find the part for you.
Arctic Cat Part No: 0610-221
Manufacturer: Arctic Cat
Part Number: 0610-221
THIS IS A USED ENGINE/COOLANT TANK HOSE TAKEN OFF A 1998 ARCTIC CAT ZL 440. ARCTIC CAT PART # 0610-221. THIS RETAILS NEW FOR $25.95. -Arctic Cat Part # 0610-221-Fits Many 1997-1999 Arctic Cat Models -Retails New For $25.95-Used Part; Sold As Is FITS SPECIFICALLY THE FOLLOWING MODELS:1997 EXT 580 EFI (97ETB) - COOLING ASSEMBLY1997 EXT 580 EFI DLX (97ETE) - COOLING ASSEMBLY1997 PANTERA (97PTA) - COOLING ASSEMBLY1997 POWDER SPECIAL (97ETI) - COOLING ASSEMBLY1997 POWDER SPECIAL EFI (97ETH) - COOLING ASSEMBLY1998 COUGAR (98COA) - COOLING ASSEMBLY1998 COUGAR DELUXE (98COB) - COOLING ASSEMBLY1998 COUGAR MOUNTAIN CAT (98COC) - COOLING ASSEMBLY1998 EXT 580 EFI (98ETB) - COOLING ASSEMBLY1998 EXT 580 EFI DLX (98ETE) - COOLING ASSEMBLY1998 PANTERA 580 (98PTA) - COOLING ASSEMBLY1998 PANTHER 550 (98PAB) - COOLING ASSEMBLY1998 POWDER SPECIAL 600 (98PSB) - COOLING ASSEMBLY1998 POWDER SPECIAL 600 EFI (98PSC) - COOLING ASSEMBLY1998 POWDER SPECIAL 600 EFI LE (98PSD) - COOLING ASSEMBLY1998 ZL 440 (98ZLA) - COOLING ASSEMBLY1998 ZL 500 (98ZLB) - COOLING ASSEMBLY1998 ZR 440 (98ZRA) - COOLING ASSEMBLY1998 ZR 500 (2ND RUN) (98ZRD) - COOLING ASSEMBLY1998 ZR 500 (JANUARY) (98ZRDA) - COOLING ASSEMBLY1998 ZR 600 (2ND RUN) (98ZRH) - COOLING ASSEMBLY1998 ZR 600 (JANUARY) (98ZRHA) - COOLING ASSEMBLY1998 ZR 600 EFI (98ZRB) - COOLING ASSEMBLY1998 ZR 600 EFI LE (BLACK) (98ZRI) - COOLING ASSEMBLY1998 ZR 600 EFI LE (WHITE) (98ZRJ) - COOLING ASSEMBLY1998 ZR 600 EFI LE XC (98ZRC) - COOLING ASSEMBLY1999 ZL 440 (99ZLA) - COOLING ASSEMBLY1999 ZL 600 EFI S/N < 9915688 (99ZLE) - COOLING ASSEMBLYFOR ANY QUESTIONS OR IF THERE IS ANOTHER USED PART YOU ARE LOOKING FOR, CALL US AT 920-788-0220.SHIPPING RATES ARE LISTED FOR LOWER 48 STATES ONLY! INTERNATIONAL RESIDENTS ARE SUBJECT TO ANY TAXES AND/OR FEES. KEN'S SPORTS DOES NOT CHARGE THIS, IT IS CHARGED BY CARRIER AT TIME OF DELIVERY.ALL SALES ARE FINAL, NO RETURNS ON USED PARTS.# U0610-221