AC DRYER DRIER RECEIVER ACCUMULATOR BMW E46 323i 325i 328i 330i 99-02 2003-2005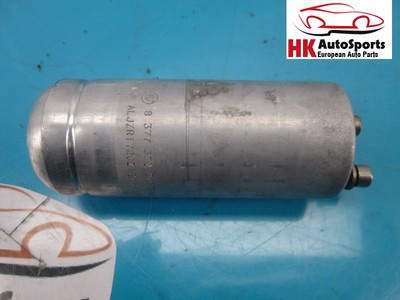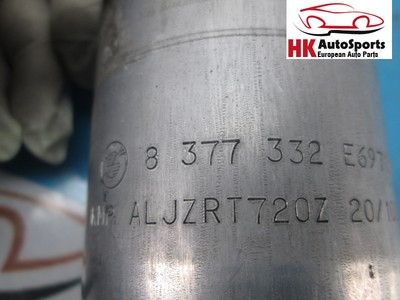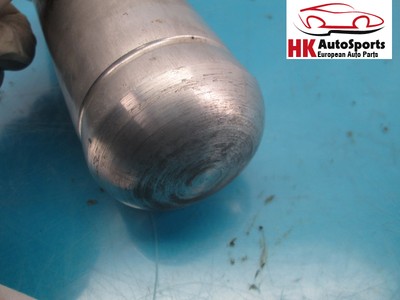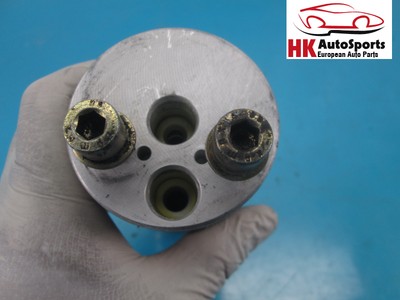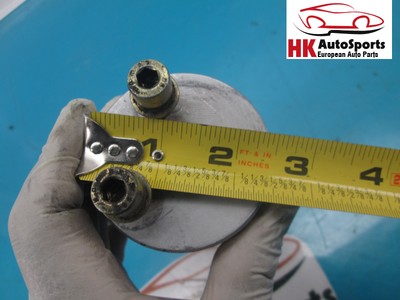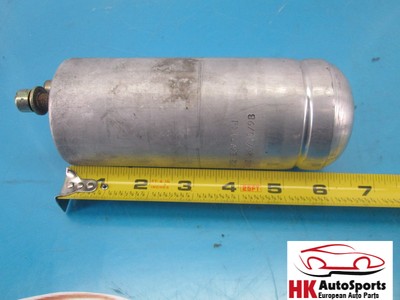 Part number 8377332 is available for purchase online. To purchase the part or to get additional information about the part before you purchase it, click on the View More Details button.
Item #:

PR-233021213268

Ships From:

Hesperia, California
Price:

$34.92
Returns Accepted: Returns Accepted.
Item must be returned within: 60 Days.
Refund will be given as: Money back or replacement (buyer's choice).
Return policy details: .
Return shipping will be paid by: Buyer.
Interchange Part Number: 1999 2000 2001 2002 2003 2004 2005.
Manufacturer Part Number: 8377332.
Other Part Number: , 64538377332.
Brand: BMW.
Warranty: 1 Year.
AC A/C AIR CONDITION DRYER DRIER RECEIVER ID #: ABD 449 Donor Vehicle: 2000 BMW 328I (2.8L L6 DOHC 24V) 135K RWD Vin Number: WBAAM5340YJR57767 Part Number: 8377332, 64538377332 Notes: TESTED. 30 DAYS WARRANTY. Compatibility*: BMW 320i 01-05 (Sdn, Canada mkt) BMW 323i 00 Cpe and Sdn BMW 323i 99 Sdn (E46) BMW 325i 01-05 Cpe and Sdn BMW 325i 06 Cpe BMW 328i 99-00 Sdn (E46) BMW 330i 01-05 Cpe and Sdn BMW 330i 06 Cpe BMW M3 01-06 Cpe ** PLEASE NOTE: IT IS THE BUYER'S RESPONSIBILITY to call your auto mechanic specialist that our part will fit your vehicle and will work with your vehicle. We gather information to the best of our knowledge! * Please double check your part number with the part number we listed. If it says NA or there is no part number then please contact us . We will help you locate the part you need. However, we are not responsible if you purchase an item without checking the part number. Prefered Payments are Paypal If you do not have a paypal account - DO NOT WORRY - you can pay using VISA/Mastercard/Discover/American Express by choosing to pay through paypal's "Guest Account" option! FUNCTIONAL GRADE COSMETIC GRADE A SEE PICTURES GRADE SHEET FUNCTIONAL COSMETIC A Awesome working condition! A Very little wear. B Item is working. B Average use wear. C Still useable but possibly damaged. C Higher than average wear and some cosmetic show. N/A Sold as is. For Parts Only. Cores. N/A Sold as is. For Parts Only. Cores. THESE ARE OUR OWN ITEMS. ACTUAL PICTURES. NO EXEPTIONS! PLEASE SEE OUR ABOUT PAGE. ASK FIRST, ALWAYS, I F YOU HAVE ANY QUESTIONS! (open in new window) We do offer a gauranty! It is for 30 days on items of a FUNCTIONAL GRADE OF B OR GREATER. We do not accept returns without an RMA number. If you are returning an item because you made a mistake in purchasing that isn't covered under warranty, we will charge a 24% restocking fee or $10 whichever is greater. Shipping will be paid by the BUYER BOTH WAYS. Once we have shipped out an item, the cost has already been incurred. In order to keep our prices GREAT for you, we will not be reimbursing shipping everytime there is a return. That is why you must check with us FIRST if you are unsure about ANYTHING! We are always here to help and we want to keep our costs low and our prices LOW! Prices always go up and down - that is why YOU SHOULD SUBMIT A BEST OFFER! We will match or BEAT that price. We want you as a customer for the long haul. By combining shipping - The more you buy the more you will save! PLEASE CONTACT US [760-981-7153] WITH ANY QUESTIONS OR CONCERNS YOU HAVE ABOUT YOUR ITEM BEFORE RETURNING IT OR LEAVING FEEDBACK. THANK YOU FOR YOUR DECENCY. THANK YOU FOR YOUR HONESTY. THANK YOU FOR YOUR KINDNESS IN BUSINESS! HKautosports (open in new window) Check our great feedback! Any questions --> please email us! List your items fast and easy and manage your active items. On Oct-14-17 at 18:07:43 PDT, seller added the following information:
Part number 8377332 is compatible with the following vehicles:
Year/Make/Model
Body & Trim
Engine
1999 BMW 323i
Base Sedan 4-Door
2.5L l6 DOHC
1999 BMW 328i
Base Sedan 4-Door
2.8L l6 DOHC
2000 BMW 323Ci
Base Coupe 2-Door
2.5L l6 DOHC
2000 BMW 323i
Base Sedan 4-Door
2.5L l6 DOHC
2000 BMW 328i
Base Sedan 4-Door
2.8L l6 DOHC
2001 BMW 320i
Base Sedan 4-Door
2.2L l6 DOHC
2001 BMW 325Ci
Base Coupe 2-Door
2.5L l6 DOHC
2001 BMW 325i
Base Sedan 4-Door
2.5L l6 DOHC
2001 BMW 330Ci
Base Coupe 2-Door
3.0L l6 DOHC
2001 BMW 330i
Base Sedan 4-Door
3.0L l6 DOHC
2001 BMW M3
Base Coupe 2-Door
3.2L l6 DOHC
2002 BMW 320i
Base Sedan 4-Door
2.2L l6 DOHC
2002 BMW 325Ci
Base Coupe 2-Door
2.5L l6 DOHC
2002 BMW 325i
Base Sedan 4-Door
2.5L l6 DOHC
2002 BMW 330Ci
Base Coupe 2-Door
3.0L l6 DOHC
2002 BMW 330i
Base Sedan 4-Door
3.0L l6 DOHC
2002 BMW M3
Base Coupe 2-Door
3.2L l6 DOHC
2003 BMW 320i
Base Sedan 4-Door
2.2L l6 DOHC
2003 BMW 325Ci
Base Coupe 2-Door
2.5L l6 DOHC
2003 BMW 325i
Base Sedan 4-Door
2.5L l6 DOHC
2003 BMW 330Ci
Base Coupe 2-Door
3.0L l6 DOHC
2003 BMW 330i
Base Sedan 4-Door
3.0L l6 DOHC
2003 BMW M3
Base Coupe 2-Door
3.2L l6 DOHC
2004 BMW 320i
Base Sedan 4-Door
2.2L l6 DOHC
2004 BMW 325Ci
Base Coupe 2-Door
2.5L l6 DOHC
2004 BMW 325i
Base Sedan 4-Door
2.5L l6 DOHC
2004 BMW 330Ci
Base Coupe 2-Door
3.0L l6 DOHC
2004 BMW 330i
Base Sedan 4-Door
3.0L l6 DOHC
2004 BMW M3
Base Coupe 2-Door
3.2L l6 DOHC
2005 BMW 320i
Base Sedan 4-Door
2.2L l6 DOHC
2005 BMW 325Ci
Base Coupe 2-Door
2.5L l6 DOHC
2005 BMW 325i
Base Sedan 4-Door
2.5L l6 DOHC
2005 BMW 330Ci
Base Coupe 2-Door
M Coupe 2-Door
3.0L l6 DOHC
2005 BMW 330i
Base Sedan 4-Door
3.0L l6 DOHC
2005 BMW M3
Base Coupe 2-Door
3.2L l6 DOHC
2006 BMW 325Ci
Base Coupe 2-Door
2.5L l6 DOHC
2006 BMW 330Ci
Base Coupe 2-Door
3.0L l6 DOHC
2006 BMW M3
Base Coupe 2-Door
3.2L l6 DOHC