AC Drier Dryer Receiver Accumulator OEM BMW E46 323i 325i 328i 330i 99-03 2004-2005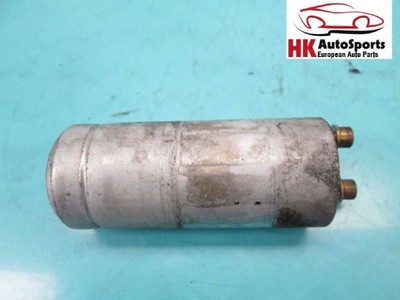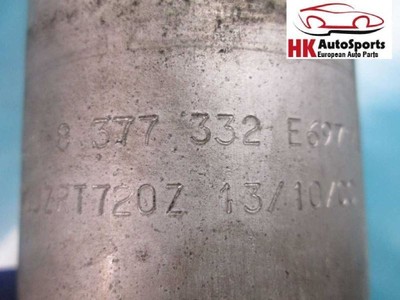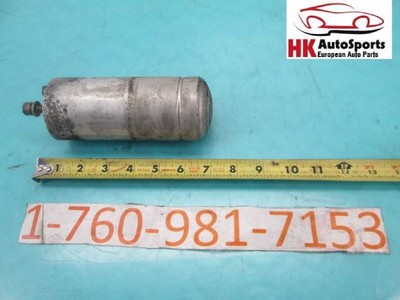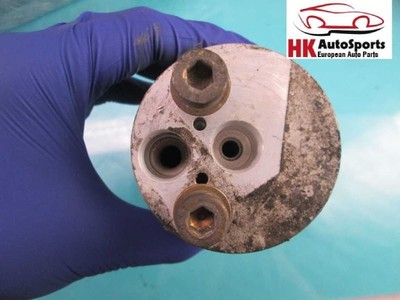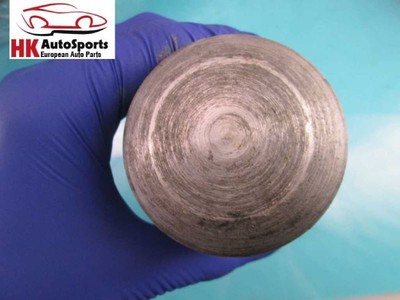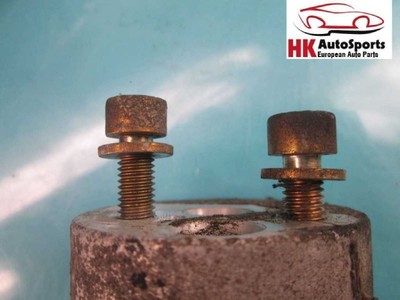 Part number 64538377332 is available for purchase online. To purchase the part or to get additional information about the part before you purchase it, click on the View More Details button.
Item #:

PR-232815574110

Ships From:

Hesperia, California
Price:

$29.99
Returns Accepted: Returns Accepted.
Item must be returned within: 60 Days.
Refund will be given as: Money back or replacement (buyer's choice).
Return policy details: .
Return shipping will be paid by: Buyer.
Designation: Used.
eCommerce Description: 8377332, 64538377332.
PartNumber: 679.
Mileage: 185000.
Model: 325I.
Interchange Part Number: 679-59286.
Interchange Part Number: 1999 2000 2001 2002 2003 2004 2005.
Year: 2001.
Stock #: ABP001.
DescriptionPartCondition: Good & Working Item, Please Check Photos For Condition - Expedite.
MPN: 64538377332.
GTIN: Does not apply.
Inventory ID: 8367.
Manufacturer Part Number: 64538377332.
Brand: BMW.
Warranty: 1 Year.
Conditions & Options: AC Drier Dryer Receiver Accumulator.
Genuine OEM: Yes.
Most of the time the pictures are of the actual item you will receive. Sometimes it will be a stock photo, and in those cases the picture should be similar to what you will receive. AC Drier Dryer Receiver Accumulator BMW E46 323i 325i 328i 330i 99-02 03 04 05 SKU R8367 Part Number(s) 679-59286 8377332, 64538377332 Compatibility Came from 2001 325I Recommended fitment: BMW 330i 06 Conv BMW 320i 01-05 (Sdn, Canada market) BMW 325i 01-05 BMW 325i 06 Cpe BMW 328i 00 BMW 325i 06 Conv BMW 323i 99 Sdn (E46) BMW 328i 99 Sdn (E46) BMW 330i 01-05 BMW 330i 06 Cpe BMW 323i 00 BMW M3 01-06 Buyer is solely responsible for determining compatibility with their car. Please check the picture and part number (if available) to see if yours matches. If BLANK, we just know this item will fit the donor vehicle. Notes AC Drier Dryer Receiver Accumulator Functional Condition TESTED AND IN WORKING CONDITION. meta keywords: 325I , U, ABP 182
Part number 64538377332 is compatible with the following vehicles:
Year/Make/Model
Body & Trim
Engine
1999 BMW 323i
Base Sedan 4-Door
2.5L l6 DOHC
1999 BMW 323is
Base Coupe 2-Door
2.5L l6 DOHC
1999 BMW 328i
Base Sedan 4-Door
2.8L l6 DOHC
1999 BMW 328is
Base Coupe 2-Door
2.8L l6 DOHC
2000 BMW 323Ci
Base Convertible 2-Door
Base Coupe 2-Door
2.5L l6 DOHC
2000 BMW 323i
Base Sedan 4-Door
Base Wagon 4-Door
2.5L l6 DOHC
2000 BMW 328i
Base Sedan 4-Door
2.8L l6 DOHC
2001 BMW 320i
Base Sedan 4-Door
2.2L l6 DOHC
2001 BMW 325Ci
Base Convertible 2-Door
Base Coupe 2-Door
2.5L l6 DOHC
2001 BMW 325i
Base Sedan 4-Door
Base Wagon 4-Door
2.5L l6 DOHC
2001 BMW 325xi
Base Sedan 4-Door
Base Wagon 4-Door
2.5L l6 DOHC
2001 BMW 330Ci
Base Convertible 2-Door
Base Coupe 2-Door
3.0L l6 DOHC
2001 BMW 330i
Base Sedan 4-Door
3.0L l6 DOHC
2001 BMW 330xi
Base Sedan 4-Door
3.0L l6 DOHC
2001 BMW M3
Base Convertible 2-Door
Base Coupe 2-Door
3.2L l6 DOHC
2002 BMW 320i
Base Sedan 4-Door
2.2L l6 DOHC
2002 BMW 325Ci
Base Convertible 2-Door
Base Coupe 2-Door
2.5L l6 DOHC
2002 BMW 325i
Base Sedan 4-Door
Base Wagon 4-Door
2.5L l6 DOHC
2002 BMW 325xi
Base Sedan 4-Door
Base Wagon 4-Door
2.5L l6 DOHC
2002 BMW 330Ci
Base Convertible 2-Door
Base Coupe 2-Door
3.0L l6 DOHC
2002 BMW 330i
Base Sedan 4-Door
3.0L l6 DOHC
2002 BMW 330xi
Base Sedan 4-Door
3.0L l6 DOHC
2002 BMW M3
Base Convertible 2-Door
Base Coupe 2-Door
3.2L l6 DOHC
2003 BMW 320i
Base Sedan 4-Door
2.2L l6 DOHC
2003 BMW 325Ci
Base Convertible 2-Door
Base Coupe 2-Door
2.5L l6 DOHC
2003 BMW 325i
Base Sedan 4-Door
Base Wagon 4-Door
2.5L l6 DOHC
2003 BMW 325xi
Base Sedan 4-Door
Base Wagon 4-Door
2.5L l6 DOHC
2003 BMW 330Ci
Base Convertible 2-Door
Base Coupe 2-Door
3.0L l6 DOHC
2003 BMW 330i
Base Sedan 4-Door
3.0L l6 DOHC
2003 BMW 330xi
Base Sedan 4-Door
3.0L l6 DOHC
2003 BMW M3
Base Convertible 2-Door
Base Coupe 2-Door
3.2L l6 DOHC
2004 BMW 320i
Base Sedan 4-Door
2.2L l6 DOHC
2004 BMW 325Ci
Base Convertible 2-Door
Base Coupe 2-Door
2.5L l6 DOHC
2004 BMW 325i
Base Sedan 4-Door
Base Wagon 4-Door
2.5L l6 DOHC
2004 BMW 325xi
Base Sedan 4-Door
Base Wagon 4-Door
2.5L l6 DOHC
2004 BMW 330Ci
Base Convertible 2-Door
Base Coupe 2-Door
3.0L l6 DOHC
2004 BMW 330i
Base Sedan 4-Door
3.0L l6 DOHC
2004 BMW 330xi
Base Sedan 4-Door
3.0L l6 DOHC
2004 BMW M3
Base Convertible 2-Door
Base Coupe 2-Door
3.2L l6 DOHC
2005 BMW 320i
Base Sedan 4-Door
2.2L l6 DOHC
2005 BMW 325Ci
Base Convertible 2-Door
Base Coupe 2-Door
2.5L l6 DOHC
2005 BMW 325i
Base Sedan 4-Door
Base Wagon 4-Door
2.5L l6 DOHC
2005 BMW 325xi
Base Sedan 4-Door
Base Wagon 4-Door
2.5L l6 DOHC
2005 BMW 330Ci
Base Convertible 2-Door
Base Coupe 2-Door
3.0L l6 DOHC
2005 BMW 330i
Base Sedan 4-Door
M Sedan 4-Door
3.0L l6 DOHC
2005 BMW 330xi
Base Sedan 4-Door
3.0L l6 DOHC
2005 BMW M3
Base Convertible 2-Door
Base Coupe 2-Door
3.2L l6 DOHC
2006 BMW 330Ci
Base Convertible 2-Door
Base Coupe 2-Door
3.0L l6 DOHC
2006 BMW 330xi
Base Sedan 4-Door
3.0L l6 DOHC
2006 BMW M3
Base Convertible 2-Door
Base Coupe 2-Door
3.2L l6 DOHC