97-08 UPLANDER MONTANA VENTURE SILHOUETTE GLOVE BOX LATCH W / KEY TAN CLEAN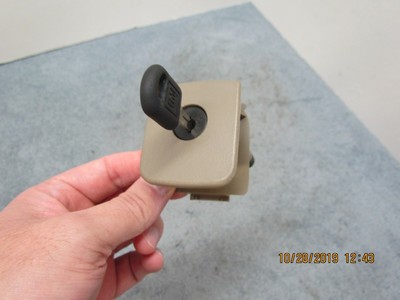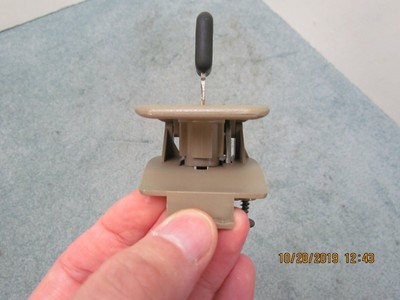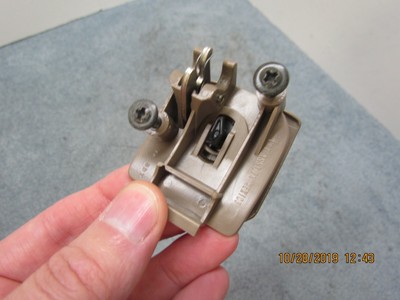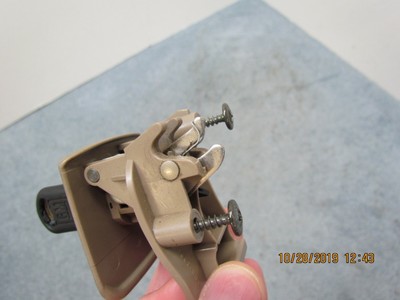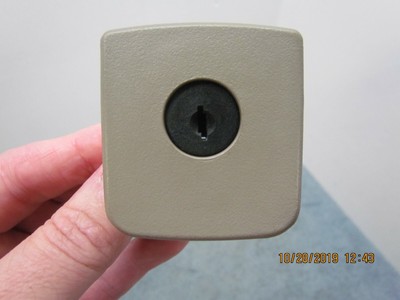 This part is no longer available for purchase.
It might be out of stock, or no longer available to purchase online. Find similar used parts online using the search box, or place a part request and let our network of trusted sellers find the part for you.
Restocking Fee: No.
Returns Accepted: Returns Accepted.
Item must be returned within: 30 Days.
Refund will be given as: Money Back.
Return shipping will be paid by: Buyer.
Modified Item: No.
Custom Bundle: No.
Placement on Vehicle: Front.
Color: TAN.
Surface Finish: TAN / WITH KEY.
Manufacturer Part Number: Does Not Apply.
Other Part Number: STOCK#W057.
Brand: GM.
Non-Domestic Product: No.
WILL MAKE A EXCELLENT REPLACEMENT THANK-YOU
This part is compatible with the following vehicles:
Year/Make/Model
Body & Trim
Engine
1997 Chevrolet Venture
Base Mini Passenger Van 3-Door
Base Mini Passenger Van 4-Door
LS Mini Passenger Van 3-Door
LS Mini Passenger Van 4-Door
3.4L V6 OHV
3.4L V6 OHV
1997 Oldsmobile Silhouette
Base Mini Passenger Van 3-Door
Base Mini Passenger Van 4-Door
GL Mini Passenger Van 3-Door
GL Mini Passenger Van 4-Door
GLS Mini Passenger Van 3-Door
GLS Mini Passenger Van 4-Door
3.4L V6 OHV
1998 Chevrolet Venture
Base Mini Passenger Van 3-Door
Base Mini Passenger Van 4-Door
LS Mini Passenger Van 3-Door
LS Mini Passenger Van 4-Door
3.4L V6 OHV
3.4L V6 OHV
1998 Oldsmobile Silhouette
GL Mini Passenger Van 4-Door
GLS Mini Passenger Van 4-Door
GS Mini Passenger Van 4-Door
Premiere Mini Passenger Van 4-Door
3.4L V6 OHV
1999 Chevrolet Venture
Base Mini Passenger Van 3-Door
Base Mini Passenger Van 4-Door
LS Mini Passenger Van 3-Door
LS Mini Passenger Van 4-Door
3.4L V6 OHV
3.4L V6 OHV
1999 Oldsmobile Silhouette
GL Mini Passenger Van 4-Door
GLS Mini Passenger Van 4-Door
GS Mini Passenger Van 4-Door
Premiere Mini Passenger Van 4-Door
3.4L V6 OHV
2000 Chevrolet Venture
Base Mini Passenger Van 4-Door
LS Mini Passenger Van 4-Door
LT Mini Passenger Van 4-Door
Plus Mini Passenger Van 4-Door
Value Mini Passenger Van 4-Door
Warner Bros. Mini Passenger Van 4-Door
3.4L V6 OHV
3.4L V6 OHV
2000 Oldsmobile Silhouette
GL Mini Passenger Van 4-Door
GLS Mini Passenger Van 4-Door
Premiere Mini Passenger Van 4-Door
3.4L V6 OHV
2000 Pontiac Montana
Base Mini Cargo Van 4-Door
Base Mini Passenger Van 4-Door
3.4L V6 OHV
2001 Chevrolet Venture
Base Mini Passenger Van 4-Door
LS Mini Passenger Van 4-Door
LT Mini Passenger Van 4-Door
Plus Mini Passenger Van 4-Door
Value Mini Passenger Van 4-Door
Warner Bros. Mini Passenger Van 4-Door
3.4L V6 OHV
3.4L V6 OHV
2001 Oldsmobile Silhouette
GL Mini Passenger Van 4-Door
GLS Mini Passenger Van 4-Door
Premiere Mini Passenger Van 4-Door
3.4L V6 OHV
2001 Pontiac Montana
Base Mini Cargo Van 4-Door
Base Mini Passenger Van 4-Door
3.4L V6 OHV
2002 Chevrolet Venture
Base Mini Passenger Van 4-Door
LS Mini Passenger Van 4-Door
LT Mini Passenger Van 4-Door
Plus Mini Passenger Van 4-Door
Value Mini Passenger Van 4-Door
Warner Bros. Mini Passenger Van 4-Door
3.4L V6 OHV
2002 Oldsmobile Silhouette
GL Mini Passenger Van 4-Door
GLS Mini Passenger Van 4-Door
Premiere Mini Passenger Van 4-Door
3.4L V6 OHV
2002 Pontiac Montana
Base Mini Cargo Van 4-Door
Base Mini Passenger Van 4-Door
3.4L V6 OHV
2003 Chevrolet Venture
Base Mini Passenger Van 4-Door
LS Mini Passenger Van 4-Door
LT Mini Passenger Van 4-Door
Plus Mini Passenger Van 4-Door
Value Mini Passenger Van 4-Door
Warner Bros. Mini Passenger Van 4-Door
3.4L V6 OHV
2003 Oldsmobile Silhouette
GL Mini Passenger Van 4-Door
GLS Mini Passenger Van 4-Door
Premiere Mini Passenger Van 4-Door
3.4L V6 OHV
2003 Pontiac Montana
Base Mini Cargo Van 4-Door
Base Mini Passenger Van 4-Door
3.4L V6 OHV
2004 Chevrolet Venture
Base Mini Passenger Van 4-Door
LS Mini Passenger Van 4-Door
LT Mini Passenger Van 4-Door
Plus Mini Passenger Van 4-Door
3.4L V6 OHV
2004 Pontiac Montana
Base Mini Cargo Van 4-Door
Base Mini Passenger Van 4-Door
3.4L V6 OHV
2005 Buick Terraza
CX Mini Passenger Van 4-Door
CXL Mini Passenger Van 4-Door
3.5L V6 OHV
2005 Chevrolet Uplander
Base Mini Passenger Van 4-Door
Base Mini Passenger Van 5-Door
LS Mini Passenger Van 4-Door
LT Mini Passenger Van 4-Door
3.5L V6 OHV
3.5L V6 OHV
2005 Chevrolet Venture
LS Mini Passenger Van 4-Door
LT Mini Passenger Van 4-Door
Plus Mini Passenger Van 4-Door
3.4L V6 OHV
2005 Pontiac Montana
Base Mini Cargo Van 4-Door
Base Mini Passenger Van 4-Door
SV6 Mini Passenger Van 4-Door
3.4L V6 OHV
3.5L V6 OHV
2005 Saturn Relay
2 Mini Passenger Van 4-Door
3 Mini Passenger Van 4-Door
3.5L V6 OHV
2006 Buick Terraza
CX Mini Passenger Van 4-Door
CXL Mini Passenger Van 4-Door
3.5L V6 OHV
3.9L V6 OHV
2006 Chevrolet Uplander
Base Mini Cargo Van 4-Door
Base Mini Passenger Van 5-Door
LS Mini Passenger Van 4-Door
LT Mini Passenger Van 4-Door
3.5L V6 OHV
3.5L V6 OHV
3.9L V6 OHV
2006 Pontiac Montana
SV6 Mini Passenger Van 4-Door
3.5L V6 OHV
3.9L V6 OHV
2006 Saturn Relay
2 Mini Passenger Van 4-Door
3 Mini Passenger Van 4-Door
3.5L V6 OHV
3.9L V6 OHV
2007 Buick Terraza
CX Mini Passenger Van 4-Door
CXL Mini Passenger Van 4-Door
3.9L V6 FLEX OHV
3.9L V6 OHV
2007 Chevrolet Uplander
Base Mini Cargo Van 4-Door
Base Mini Passenger Van 5-Door
LS Mini Passenger Van 4-Door
LS Mini Passenger Van 5-Door
LT Mini Passenger Van 4-Door
LT Mini Passenger Van 5-Door
3.9L V6 FLEX OHV
3.9L V6 OHV
2007 Pontiac Montana
SV6 Mini Passenger Van 4-Door
3.9L V6 OHV
2007 Saturn Relay
1 Mini Passenger Van 4-Door
2 Mini Passenger Van 4-Door
3 Mini Passenger Van 4-Door
3.9L V6 FLEX OHV
3.9L V6 OHV
2008 Chevrolet Uplander
Base Mini Cargo Van 4-Door
Base Mini Passenger Van 5-Door
LS Mini Passenger Van 4-Door
LS Mini Passenger Van 5-Door
LT Mini Passenger Van 4-Door
LT Mini Passenger Van 5-Door
3.9L V6 FLEX OHV
3.9L V6 OHV
2008 Pontiac Montana
SV6 Mini Passenger Van 4-Door
3.9L V6 FLEX OHV
3.9L V6 OHV