2009 Toyota Camry FRONT A/C HEATER BLOWER MOTOR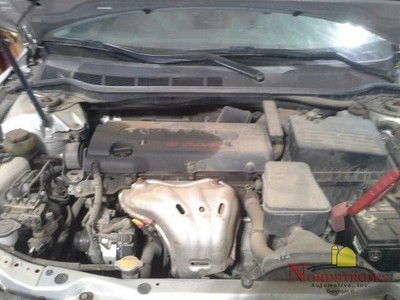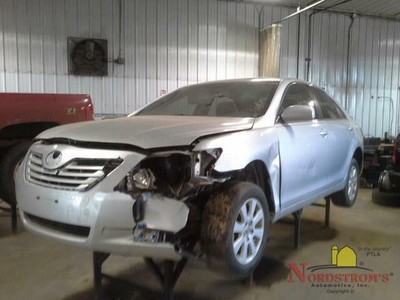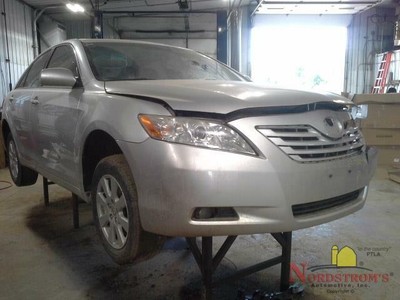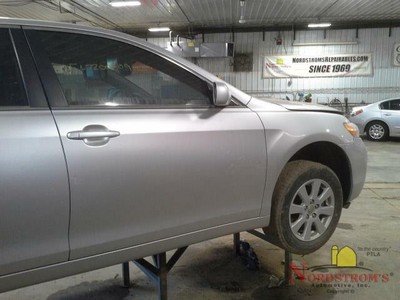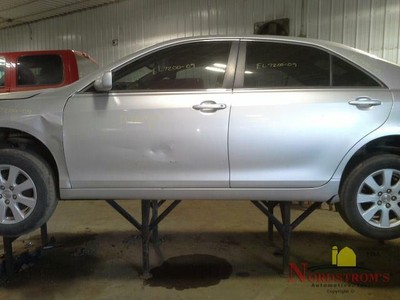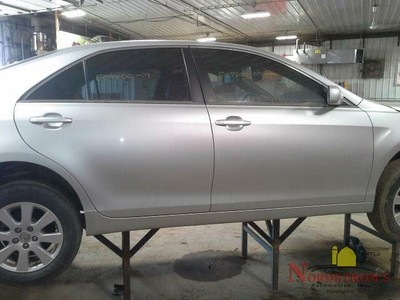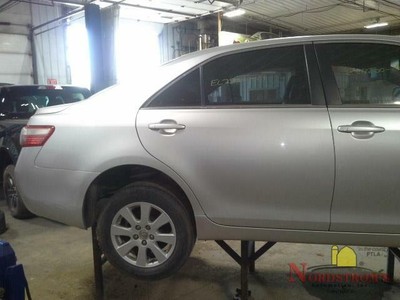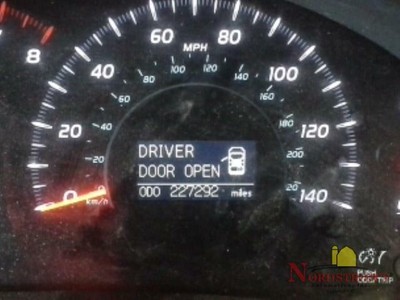 This part is no longer available for purchase.
It might be out of stock, or no longer available to purchase online. Find similar used parts online using the search box, or place a part request and let our network of trusted sellers find the part for you.
Toyota Part No: 8710307040, 871030E040, 8710333090, 8710348080
Genuine OEM Part: True
Important Vehicle Attributes: 4DR,7-08,XLE,FRT
Mileage: 227292
All Makes and Models Specializing in Late Model GM Cars and Trucks Home of the 199 Day Warranty 30 Day Money Back Guarantee PLEASE USE THE BELOW PARTS COMPATIBILITY LIST AS THE MOST ACCURATE PART FITMENT OPTIONS. THIS PART WILL FIT THESE MAKES AND MODELS WITH THESE OPTIONS Please confirm compatibility below before purchase Compatible with Manufacturer's OEM #: 8710307040, 871030E040, 8710333090, 8710348080 LEXUS ES350 07-12HIGHLANDER 08-18 heater, frontVENZA 09-16AVALON 13-18 frontLEXUS RX450H 10-12 heater fanCAMRY 07-17 frontLEXUS RX350 10-12AVALON 05-12 Description This part came from a 2009 Toyota Camry Stock# EL7200 Our Inventory Notes About this Part: 4DR,7-08,XLE,FRT This part is still mounted in the vehicle. Please allow for the amount of handling days before item is shipped. CLICK HERE TO FIND MORE OF THIS SAME PART NUMBER HOLLANDER #: 615-58674 SKU #: 3877983 Unless noted otherwise, this motor comes with the fan cage. Part Images and Parted Out Vehicle Pictures. This part came from this vehicle: 2009 Toyota Camry Stock #EL7200 Click HERE to see all available parts from this vehicle. STORE POLICIES About Us Nordstroms Automotive since 1969 has been dismantling all years, makes and models vehicles, specializing in late model GM vehicles. We professionally dismantle 10 or more vehicles each day at Nordstrom's. We use tools; no blow torches or cutting tools are used to remove our parts. Rest assured that this item will arrive in a useable, presentable condition, not in pieces with hoses cut and broken pieces of metal. We pride ourselves on our quality used parts, fast delivery, and our high level of service. USA Shipping UPS Ground is the default preferred method of shipment. Local Pickup is available. Please contact us to let us know when you will be arriving.
Part number 8710307040, 871030E040, 8710333090, 8710348080 is compatible with the following vehicles:
Year/Make/Model
Body & Trim
Engine
2005 Toyota Avalon
Limited Sedan 4-Door
Touring Sedan 4-Door
XL Sedan 4-Door
XLS Sedan 4-Door
3.5L V6 DOHC
2006 Toyota Avalon
Limited Sedan 4-Door
Touring Sedan 4-Door
XL Sedan 4-Door
XLS Sedan 4-Door
3.5L V6 DOHC
2007 Lexus ES350
Base Sedan 4-Door
3.5L V6 DOHC
2007 Toyota Avalon
Limited Sedan 4-Door
Touring Sedan 4-Door
XL Sedan 4-Door
XLS Sedan 4-Door
3.5L V6 DOHC
2007 Toyota Camry
CE Sedan 4-Door
Hybrid Sedan 4-Door
LE Sedan 4-Door
SE Sedan 4-Door
XLE Sedan 4-Door
2.4L l4 DOHC
2.4L l4 ELECTRIC/ DOHC
2.4L l4 DOHC
3.5L V6 DOHC
2008 Lexus ES350
Base Sedan 4-Door
3.5L V6 DOHC
2008 Toyota Avalon
Limited Sedan 4-Door
Touring Sedan 4-Door
XL Sedan 4-Door
XLS Sedan 4-Door
3.5L V6 DOHC
2008 Toyota Camry
CE Sedan 4-Door
Hybrid Sedan 4-Door
LE Sedan 4-Door
SE Sedan 4-Door
XLE Sedan 4-Door
2.4L l4 DOHC
2.4L l4 ELECTRIC/ DOHC
3.5L V6 DOHC
2.4L l4 DOHC
2008 Toyota Highlander
Base Sport Utility 4-Door
Hybrid Limited Sport Utility 4-Door
Hybrid Sport Utility 4-Door
Limited Sport Utility 4-Door
Sport Sport Utility 4-Door
3.5L V6 DOHC
3.3L V6 ELECTRIC/ DOHC
2009 Lexus ES350
Base Sedan 4-Door
3.5L V6 DOHC
2009 Toyota Avalon
Limited Sedan 4-Door
XL Sedan 4-Door
XLS Sedan 4-Door
3.5L V6 DOHC
2009 Toyota Camry
Base Sedan 4-Door
Hybrid Sedan 4-Door
LE Sedan 4-Door
SE Sedan 4-Door
XLE Sedan 4-Door
2.4L l4 DOHC
2.4L l4 ELECTRIC/ DOHC
3.5L V6 DOHC
2009 Toyota Highlander
Base Sport Utility 4-Door
Hybrid Limited Sport Utility 4-Door
Hybrid Sport Utility 4-Door
Limited Sport Utility 4-Door
Sport Sport Utility 4-Door
2.7L l4 DOHC
3.5L V6 DOHC
3.3L V6 ELECTRIC/ DOHC
2009 Toyota Venza
Base Sport Utility 4-Door
2.7L l4 DOHC
3.5L V6 DOHC
2010 Lexus ES350
Base Sedan 4-Door
3.5L V6 DOHC
2010 Lexus RX350
Base Sport Utility 4-Door
3.5L V6 DOHC
2010 Lexus RX450h
Base Sport Utility 4-Door
3.5L V6 ELECTRIC/ DOHC
2010 Toyota Avalon
Limited Sedan 4-Door
XL Sedan 4-Door
XLS Sedan 4-Door
3.5L V6 DOHC
2010 Toyota Camry
Base Sedan 4-Door
Hybrid Sedan 4-Door
LE Sedan 4-Door
SE Sedan 4-Door
XLE Sedan 4-Door
2.5L l4 DOHC
2.4L l4 ELECTRIC/ DOHC
3.5L V6 DOHC
2010 Toyota Highlander
Base Sport Utility 4-Door
Hybrid Limited Sport Utility 4-Door
Hybrid Sport Utility 4-Door
Limited Sport Utility 4-Door
SE Sport Utility 4-Door
Sport Sport Utility 4-Door
2.7L l4 DOHC
3.5L V6 DOHC
3.3L V6 ELECTRIC/ DOHC
2010 Toyota Venza
Base Sport Utility 4-Door
2.7L l4 DOHC
3.5L V6 DOHC
2011 Lexus ES350
Base Sedan 4-Door
3.5L V6 DOHC
2011 Lexus RX350
Base Sport Utility 4-Door
3.5L V6 DOHC
2011 Lexus RX450h
Base Sport Utility 4-Door
3.5L V6 ELECTRIC/ DOHC
2011 Toyota Avalon
Base Sedan 4-Door
Limited Sedan 4-Door
XLS Sedan 4-Door
3.5L V6 DOHC
2011 Toyota Camry
Base Sedan 4-Door
Hybrid Sedan 4-Door
LE Sedan 4-Door
SE Sedan 4-Door
XLE Sedan 4-Door
2.5L l4 DOHC
2.4L l4 ELECTRIC/ DOHC
3.5L V6 DOHC
2011 Toyota Highlander
Base Sport Utility 4-Door
Hybrid Limited Sport Utility 4-Door
Hybrid Sport Utility 4-Door
Limited Sport Utility 4-Door
SE Sport Utility 4-Door
2.7L l4 DOHC
3.5L V6 DOHC
3.5L V6 ELECTRIC/ DOHC
2011 Toyota Venza
Base Sport Utility 4-Door
2.7L l4 DOHC
3.5L V6 DOHC
2012 Lexus ES350
Base Sedan 4-Door
3.5L V6 DOHC
2012 Lexus RX350
Base Sport Utility 4-Door
3.5L V6 DOHC
2012 Lexus RX450h
Base Sport Utility 4-Door
3.5L V6 ELECTRIC/ DOHC
2012 Toyota Avalon
Base Sedan 4-Door
Limited Sedan 4-Door
XLS Sedan 4-Door
3.5L V6 DOHC
2012 Toyota Camry
Hybrid LE Sedan 4-Door
Hybrid XLE Sedan 4-Door
L Sedan 4-Door
LE Sedan 4-Door
SE Sedan 4-Door
XLE Sedan 4-Door
2.5L l4 ELECTRIC/ DOHC
2.5L l4 DOHC
3.5L V6 DOHC
2012 Toyota Highlander
Base Sport Utility 4-Door
Hybrid Limited Sport Utility 4-Door
Hybrid Sport Utility 4-Door
Limited Sport Utility 4-Door
SE Sport Utility 4-Door
2.7L l4 DOHC
3.5L V6 DOHC
3.5L V6 ELECTRIC/ DOHC
2012 Toyota Venza
AWD Sport Utility 4-Door
AWD V6 Sport Utility 4-Door
Base Sport Utility 4-Door
LE Sport Utility 4-Door
Limited Sport Utility 4-Door
V6 Sport Utility 4-Door
XLE Sport Utility 4-Door
2.7L l4 DOHC
3.5L V6 DOHC
2013 Toyota Avalon
Hybrid Limited Sedan 4-Door
Hybrid XLE Sedan 4-Door
Limited Sedan 4-Door
XLE Sedan 4-Door
2.5L l4 ELECTRIC/ DOHC
3.5L V6 DOHC
2013 Toyota Camry
Hybrid LE Sedan 4-Door
Hybrid XLE Sedan 4-Door
L Sedan 4-Door
LE Sedan 4-Door
SE Sedan 4-Door
XLE Sedan 4-Door
2.5L l4 ELECTRIC/ DOHC
2.5L l4 DOHC
3.5L V6 DOHC
2013 Toyota Highlander
Base Sport Utility 4-Door
Hybrid Limited Sport Utility 4-Door
Hybrid Sport Utility 4-Door
Limited Sport Utility 4-Door
Plus Sport Utility 4-Door
SE Sport Utility 4-Door
2.7L l4 DOHC
3.5L V6 DOHC
3.5L V6 ELECTRIC/ DOHC
2013 Toyota Venza
AWD Sport Utility 4-Door
Base Sport Utility 4-Door
LE Sport Utility 4-Door
Limited Sport Utility 4-Door
XLE Sport Utility 4-Door
2.7L l4 DOHC
3.5L V6 DOHC
2014 Toyota Avalon
Hybrid Limited Sedan 4-Door
Hybrid XLE Sedan 4-Door
Limited Sedan 4-Door
XLE Sedan 4-Door
2.5L l4 ELECTRIC/ DOHC
3.5L V6 DOHC
2014 Toyota Camry
Hybrid LE Sedan 4-Door
Hybrid SE Sedan 4-Door
Hybrid XLE Sedan 4-Door
L Sedan 4-Door
LE Sedan 4-Door
SE Sedan 4-Door
SE Sport Sedan 4-Door
XLE Sedan 4-Door
2.5L l4 ELECTRIC/ DOHC
2.5L l4 DOHC
3.5L V6 DOHC
2014 Toyota Highlander
Hybrid LE Sport Utility 4-Door
Hybrid Limited Sport Utility 4-Door
Hybrid XLE Sport Utility 4-Door
LE Plus Sport Utility 4-Door
LE Sport Utility 4-Door
Limited Sport Utility 4-Door
XLE Sport Utility 4-Door
3.5L V6 ELECTRIC/ DOHC
3.5L V6 DOHC
2.7L l4 DOHC
2014 Toyota Venza
AWD Sport Utility 4-Door
Base Sport Utility 4-Door
LE Sport Utility 4-Door
Limited Sport Utility 4-Door
XLE Sport Utility 4-Door
2.7L l4 DOHC
3.5L V6 DOHC
2015 Toyota Avalon
Hybrid Limited Sedan 4-Door
Hybrid XLE Premium Sedan 4-Door
Hybrid XLE Touring Sedan 4-Door
Limited Sedan 4-Door
XLE Premium Sedan 4-Door
XLE Sedan 4-Door
XLE Touring SE Sedan 4-Door
XLE Touring Sedan 4-Door
2.5L l4 ELECTRIC/ DOHC
3.5L V6 DOHC
2015 Toyota Camry
Hybrid LE Sedan 4-Door
Hybrid SE Sedan 4-Door
Hybrid XLE Sedan 4-Door
LE Sedan 4-Door
SE Sedan 4-Door
XLE Sedan 4-Door
XSE Sedan 4-Door
2.5L l4 ELECTRIC/ DOHC
2.5L l4 DOHC
3.5L V6 DOHC
2015 Toyota Highlander
Hybrid LE Sport Utility 4-Door
Hybrid Limited Sport Utility 4-Door
Hybrid XLE Sport Utility 4-Door
LE Plus Sport Utility 4-Door
LE Sport Utility 4-Door
Limited Sport Utility 4-Door
XLE Sport Utility 4-Door
3.5L V6 ELECTRIC/ DOHC
3.5L V6 DOHC
2.7L l4 DOHC
2015 Toyota Venza
AWD Sport Utility 4-Door
Base Sport Utility 4-Door
LE Sport Utility 4-Door
Limited Sport Utility 4-Door
XLE Sport Utility 4-Door
2.7L l4 DOHC
3.5L V6 DOHC
2016 Toyota Avalon
Hybrid Limited Sedan 4-Door
Hybrid XLE Plus Sedan 4-Door
Hybrid XLE Premium Sedan 4-Door
Limited Sedan 4-Door
Touring Sedan 4-Door
XLE Plus Sedan 4-Door
XLE Premium Sedan 4-Door
XLE Sedan 4-Door
2.5L l4 ELECTRIC/ DOHC
3.5L V6 DOHC
2016 Toyota Camry
Hybrid LE Sedan 4-Door
Hybrid SE Sedan 4-Door
Hybrid XLE Sedan 4-Door
LE Sedan 4-Door
SE Sedan 4-Door
Special Edition Sedan 4-Door
XLE Sedan 4-Door
XSE Sedan 4-Door
2.5L l4 ELECTRIC/ DOHC
2.5L l4 DOHC
3.5L V6 DOHC
2016 Toyota Highlander
Hybrid LE Sport Utility 4-Door
Hybrid Limited Sport Utility 4-Door
Hybrid XLE Sport Utility 4-Door
LE Plus Sport Utility 4-Door
LE Sport Utility 4-Door
Limited Sport Utility 4-Door
XLE Sport Utility 4-Door
3.5L V6 ELECTRIC/ DOHC
3.5L V6 DOHC
2.7L l4 DOHC
2016 Toyota Venza
AWD Sport Utility 4-Door
Base Sport Utility 4-Door
2.7L l4 DOHC
3.5L V6 DOHC
2017 Toyota Avalon
Hybrid Limited Sedan 4-Door
Hybrid XLE Plus Sedan 4-Door
Hybrid XLE Premium Sedan 4-Door
Limited Sedan 4-Door
Touring Sedan 4-Door
XLE Plus Sedan 4-Door
XLE Premium Sedan 4-Door
XLE Sedan 4-Door
2.5L l4 ELECTRIC/ DOHC
3.5L V6 DOHC
2017 Toyota Camry
Hybrid LE Sedan 4-Door
Hybrid SE Sedan 4-Door
Hybrid XLE Sedan 4-Door
LE Sedan 4-Door
XLE Sedan 4-Door
XSE Sedan 4-Door
2.5L l4 ELECTRIC/ DOHC
2.5L l4 DOHC
3.5L V6 DOHC
2017 Toyota Highlander
Hybrid LE Sport Utility 4-Door
Hybrid Limited Sport Utility 4-Door
Hybrid XLE Sport Utility 4-Door
LE Plus Sport Utility 4-Door
LE Sport Utility 4-Door
Limited Sport Utility 4-Door
SE Sport Utility 4-Door
XLE Sport Utility 4-Door
3.5L V6 ELECTRIC/ DOHC
3.5L V6 DOHC
2.7L l4 DOHC
2018 Toyota Avalon
Hybrid Limited Sedan 4-Door
Hybrid XLE Plus Sedan 4-Door
Limited Sedan 4-Door
Touring Sedan 4-Door
XLE Plus Sedan 4-Door
XLE Premium Sedan 4-Door
XLE Sedan 4-Door
2.5L l4 ELECTRIC/ DOHC
3.5L V6 DOHC
2018 Toyota Highlander
Hybrid LE Sport Utility 4-Door
Hybrid Limited Sport Utility 4-Door
Hybrid XLE Sport Utility 4-Door
LE Sport Utility 4-Door
Limited Sport Utility 4-Door
SE Sport Utility 4-Door
XLE Sport Utility 4-Door
3.5L V6 ELECTRIC/ DOHC
2.7L l4 DOHC
3.5L V6 DOHC
Warranty: 6 Month
Returns Accepted: Yes
Item must be returned within: 30 Days
Refund will be given as: Money back or replacement (buyer's choice)
Return shipping will be paid by: Buyer