2009-2016 09-16 GMC Acadia Rear View Mirror w/ Telematics OEM LKQ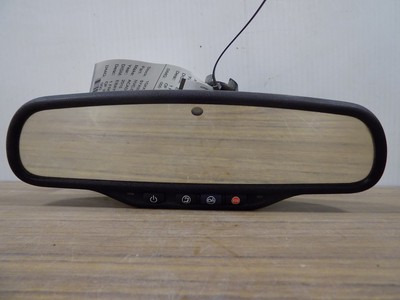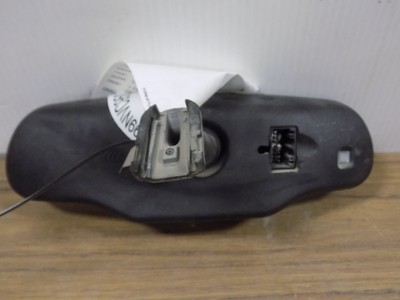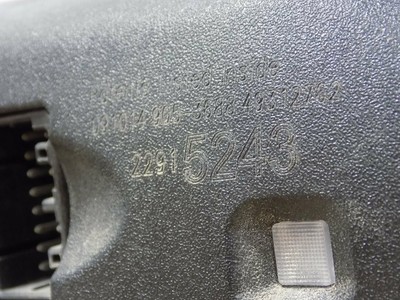 Part number 22915243~235558809LKQ is available for purchase online. To purchase the part or to get additional information about the part before you purchase it, click on the View More Details button.
Item #:

PR-362810138321

Ships From:

SUNNYSIDE, MB
Price:

$39.77
Returns Accepted: Returns Accepted.
Item must be returned within: 30 Days.
Refund will be given as: Money Back.
Return shipping will be paid by: Buyer.
Brand: GMC.
Manufacturer Part Number: 22915243~235558809LKQ.
Interchange Part Number: 00141.
Warranty: 90 Day.
Warranty Length: 90 Day Warranty (Parts ONLY - NO Labor).
Type: Rear View.
The Source For USED AUTO PARTS 2009-2016 09-16 GMC Acadia Rear View Mirror w/ Telematics OEM LKQ Vehicle Fitment & Product Details - Please Check Vehicle Fitment Below Prior To Purchasing This LKQ Online listing is in good, used, working condition and comes as pictured. This will fit: GMC Yukon XL 2500 2010-2013 w/o video; w/o Intellibeam headlamps; w/OnStar (opt UE1), w/o automatic dim headlamps GMC Sierra 1500 2010-2013 w/o video; w/o Intellibeam headlamps; w/OnStar (opt UE1), w/o automatic dim headlamps Chevrolet Silverado 2500 2010-2014 w/o video; w/o Intellibeam headlamps; w/OnStar (opt UE1), w/o automatic dim headlamps Chevrolet Tahoe 2010-2014 w/o video; w/o Intellibeam headlamps; w/OnStar (opt UE1), w/o automatic dim headlamps Cadillac Escalade EXT 2010-2013 w/o video; w/o Intellibeam headlamps; w/OnStar (opt UE1), w/o automatic dim headlamps GMC Sierra 2500 2010-2014 w/o video; w/o Intellibeam headlamps; w/OnStar (opt UE1), w/o automatic dim headlamps GMC Sierra 3500 2009-2013 w/o video; w/o Intellibeam headlamps; w/OnStar (opt UE1), w/o automatic dim headlamps Chevrolet Avalanche 1500 2010-2013 w/o video; w/o Intellibeam headlamps; w/OnStar (opt UE1), w/o automatic dim headlamps Chevrolet Suburban 2500 2010-2013 w/o video; w/o Intellibeam headlamps; w/OnStar (opt UE1), w/o automatic dim headlamps Cadillac Escalade ESV 2010-2013 w/o video; w/o Intellibeam headlamps; w/OnStar (opt UE1), w/o automatic dim headlamps GMC Yukon XL 1500 2010-2014 w/o video; w/o Intellibeam headlamps; w/OnStar (opt UE1), w/o automatic dim headlamps Cadillac Escalade 2010-2013 w/o video; w/o Intellibeam headlamps; w/OnStar (opt UE1), w/o automatic dim headlamps GMC Denali 2010-2010 w/o video; w/o Intellibeam headlamps; w/OnStar (opt UE1), w/o automatic dim headlamps Buick Lucerne 2006-2007 w/OnStar (opt UE1), tilt mirror (opt D31) Chevrolet Cavalier 2003-2005 Cpe, w/OnStar (opt UE1), w/o sunroof Chevrolet Cavalier 2003-2005 Sdn, w/OnStar (opt UE1) Chevrolet Malibu 2004-2005 new style (emblem in bumper cover), w/OnStar (opt UE1), w/o automatic dim headlamps Chevrolet Malibu 2006-2007 w/OnStar (opt UE1), w/o automatic dim headlamps Chevrolet Malibu 2008-2008 new style (emblem in bumper cover), w/OnStar (opt UE1), w/o automatic dim headlamps Chevrolet Malibu 2009-2012 w/OnStar (opt UE1), w/o automatic dim headlamps Chevrolet Suburban 1500 2010-2014 w/o video; w/o Intellibeam headlamps; w/OnStar (opt UE1), w/o automatic dim headlamps Chevrolet Colorado 2009-2012 w/OnStar (opt UE1), w/o compass Chevrolet Cobalt 2007-2010 w/OnStar (opt UE1), w/o dual reading lamps; (opt D31) GMC Canyon 2009-2012 w/OnStar (opt UE1), w/o compass Pontiac Sunfire 2003-2005 w/OnStar (opt UE1), w/o sunroof Pontiac G6 2008-2008 w/OnStar (opt UE1), GT, Sdn Pontiac G6 2008-2008 w/OnStar (opt UE1), SE Pontiac G6 2008-2008 w/OnStar (opt UE1), GT, Cpe Pontiac G6 2007-2007 w/OnStar (opt UE1), w/o automatic dim headlamps Pontiac G6 2005-2006 w/OnStar (opt UE1) Pontiac G6 2009-2010 w/OnStar (opt UE1), w/o automatic dim headlamps Pontiac Torrent 2007-2009 w/o automatic dim headlamps; w/OnStar (opt UE1) Pontiac G5 2007-2010 w/OnStar (opt UE1), w/o dual reading lamps; (opt D31) Saturn Aura 2007-2007 Hybrid Saturn Aura 2007-2007 XE, w/OnStar (opt UE1), w/o automatic dimming headlamps Saturn Aura 2008-2009 w/o automatic dimming headlamps Saturn Outlook 2007-2010 w/o automatic dim headlamps Chevrolet Silverado 1500 2010-2013 w/o video; w/o Intellibeam headlamps; w/OnStar (opt UE1), w/o automatic dim headlamps Chevrolet Silverado 3500 2010-2014 w/o video; w/o Intellibeam headlamps; w/OnStar (opt UE1), w/o automatic dim headlamps GMC Yukon 2010-2014 w/o video; w/o Intellibeam headlamps; w/OnStar (opt UE1), w/o automatic dim headlamps GMC Sierra Denali 1500 2011-2013 w/o video; w/o Intellibeam headlamps; w/OnStar (opt UE1), w/o automatic dim headlamps GMC Sierra Denali 3500 2011-2014 w/o video; w/o automatic high beam; w/telematics (OnStar, opt UE1), w/o automatic dimming mirror Buick Enclave 2013-2017 w/telematics (OnStar, opt UE1), w/o navigation Buick Enclave 2008-2008 w/telematics (OnStar, opt UE1), w/o light sensitive mirror Buick Enclave 2009-2012 w/telematics (OnStar, opt UE1), w/o automatic dimming mirror GMC Acadia 2009-2012 w/telematics (OnStar, opt UE1), w/o navigation; w/o rear view camera GMC Acadia 2013-2016 w/telematics (OnStar, opt UE1), w/o navigation Chevrolet Equinox 2007-2007 w/telematics (OnStar, opt UE1), w/o light sensitive mirror Chevrolet Equinox 2008-2009 w/telematics (OnStar, opt UE1), w/o automatic dimming mirror Chevrolet HHR 2009-2011 w/o rear view camera display; w/telematics (OnStar, opt UE1), w/o light sensitive mirror GMC Sierra Denali 2500 2011-2014 w/o video; w/o automatic high beam; w/telematics (OnStar, opt UE1), w/o automatic dimming mirror Chevrolet Traverse 2017-2017 w/telematics ( OnStar, opt UE1 ), w/o navigation; w/o automatic dimming Chevrolet Traverse 2009-2016 w/telematics (OnStar, opt UE1), w/o navigation; w/o automatic dimming mirror GMC Acadia 2007-2008 w/telematics (OnStar, opt UE1), w/o light sensitive mirror GMC Acadia 2017-2017 VIN J ( 11th digit, Limited ), w/telematics ( OnStar, opt UE1 ), w/o navigation Donor Vehicle & Part Information Vehicle Year: 2015 Vehicle Make: GMC Vehicle Model: Acadia Vehicle Stock #: $YX099-950 Part # or Vehicle Model: 22915243 Warranty: 90 Day Warranty (Parts ONLY - NO Labor) LKQ SKU: LKQ950 ~235558809 MIR00141 PLEASE NOTE: You will only receive what is pictured unless otherwise stated in the description. Please do not assume anything else will be included if it is not pictured. All of the parts we sell are guaranteed to be in good working condition unless otherwise noted. We ONLY guarantee the part(s) will fit the vehicle(s) listed in the description. If your vehicle was not originally equipped with the EXACT part(s) listed, it is your responsibility to consult a dealer to see if it will fit your application. Additional items may be needed if this is an upgrade or custom installation. Please consult your local dealer for ALL other applications. LKQ Online reserves the right to cancel/refund any order that had parts described incorrectly, had incorrect pricing information or was out of stock/damaged. We do our best to prevent these issues from happening and apologize for any inconvenience it may cause. SHIPPING TERMS UPS Ground - Free - Expedited shipping is not available - We do not ship to APO, military addresses, or P.O. Residents Applicable sales tax will be collected for all orders where it is required by law. Tax - Canada Residents (Part must be located in Canada) Sales tax will be charged when parts are sold to customers in Canada. Please check rates below. Quebec: 5% (GST) + 9.975% (TVQ) = (14.975%) Ontario/New Brunswick/Newfoundland (13%) HST Manitoba 5% (GST) + 8% (PST) = (13%) HST Nova Scotia (15%) HST British Columbia 5% (GST) + 7% (PST) = (12%) HST Saskatchewan 5% (GST) + 5% (PST) = 10% HST All Other Canada Provinces (5%) GST ***We cannot ship to the Canadian Yukon Territory. Orders to the Yukon will be canceled*** CA~SKU:5156769
Part number 22915243~235558809LKQ is compatible with the following vehicles:
Year/Make/Model
Body & Trim
Engine
2003 Chevrolet Cavalier
LS Sport Sedan 4-Door
Base Sedan 4-Door
LS Coupe 2-Door
LS Sedan 4-Door
LS Sport Coupe 2-Door
2.2L l4 DOHC
2003 Pontiac Sunfire
SE Sedan 4-Door
SE Coupe 2-Door
2.2L l4 DOHC
2004 Chevrolet Cavalier
LS Sport Sedan 4-Door
Base Sedan 4-Door
LS Coupe 2-Door
LS Sedan 4-Door
LS Sport Coupe 2-Door
2.2L l4 DOHC
2004 Chevrolet Classic
LS Sedan 4-Door
2.2L l4 DOHC
2004 Pontiac Sunfire
SE Sedan 4-Door
2.2L l4 DOHC
2005 Chevrolet Cavalier
LS Sport Sedan 4-Door
Base Sedan 4-Door
LS Coupe 2-Door
LS Sedan 4-Door
LS Sport Coupe 2-Door
2.2L l4 DOHC
2005 Chevrolet Classic
Base Sedan 4-Door
2.2L l4 DOHC
2005 Pontiac G6
GT Sedan 4-Door
3.5L V6 OHV
3.5L V6 OHV
2005 Pontiac Sunfire
Base Sedan 4-Door
2.2L l4 DOHC
2006 Buick Lucerne
CXL Sedan 4-Door
CXS Sedan 4-Door
3.8L V6 OHV
4.6L V8 DOHC
2006 Chevrolet Malibu
LT Sedan 4-Door
Maxx LTZ Hatchback 4-Door
LTZ Sedan 4-Door
Maxx LS Hatchback 4-Door
Maxx LT Hatchback 4-Door
SS Sedan 4-Door
2.2L l4 DOHC
3.5L V6 OHV
3.9L V6 OHV
2006 Pontiac G6
Base Sedan 4-Door
GT Sedan 4-Door
GT Convertible 2-Door
GT Coupe 2-Door
GTP Sedan 4-Door
GTP Coupe 2-Door
2.4L l4 DOHC
3.5L V6 OHV
3.5L V6 OHV
3.9L V6 OHV
2007 Buick Lucerne
CXL Sedan 4-Door
CXS Sedan 4-Door
3.8L V6 OHV
4.6L V8 DOHC
2007 Chevrolet Cobalt
LTZ Sedan 4-Door
LS Sedan 4-Door
LT Coupe 2-Door
LT Sedan 4-Door
SS Sedan 4-Door
2.2L l4 DOHC
2.0L l4 DOHC Supercharged
2007 Chevrolet Equinox
LT Sport Utility 4-Door
3.4L V6 OHV
3.4L V6 OHV
2007 Chevrolet Malibu
LT Sedan 4-Door
Maxx LTZ Hatchback 4-Door
LTZ Sedan 4-Door
Maxx LS Hatchback 4-Door
Maxx LT Hatchback 4-Door
SS Sedan 4-Door
2.2L l4 DOHC
3.5L V6 OHV
3.9L V6 OHV
2007 Pontiac G5
SE Sedan 4-Door
Base Sedan 4-Door
GT Sedan 4-Door
SE Coupe 2-Door
2.2L l4 DOHC
2.4L l4 DOHC
2007 Pontiac G6
Base Sedan 4-Door
GT Sedan 4-Door
GT Convertible 2-Door
GT Coupe 2-Door
2.4L l4 DOHC
3.5L V6 OHV
3.9L V6 OHV
2007 Pontiac Torrent
Sport Sport Utility 4-Door
3.4L V6 OHV
2007 Saturn Aura
XE Sedan 4-Door
3.5L V6 OHV
2008 Chevrolet Cobalt
LT Sedan 4-Door
LS Sedan 4-Door
LT Coupe 2-Door
SS Coupe 2-Door
2.2L l4 DOHC
2.0L l4 DOHC Turbocharged
2008 Chevrolet Equinox
LTZ Sport Utility 4-Door
LT Sport Utility 4-Door
3.4L V6 OHV
3.4L V6 OHV
2008 Pontiac G5
SE Sedan 4-Door
Base Sedan 4-Door
SE Coupe 2-Door
2.2L l4 DOHC
2008 Pontiac G6
SE Sedan 4-Door
GT Sedan 4-Door
SE Convertible 2-Door
SE Coupe 2-Door
3.5L V6 OHV
3.9L V6 OHV
2.4L l4 DOHC
2008 Pontiac Torrent
GT Sport Utility 4-Door
3.4L V6 OHV
2008 Saturn Aura
XE Sedan 4-Door
3.5L V6 OHV
2009 Chevrolet Cobalt
LT Sedan 4-Door
LS Sedan 4-Door
LT Coupe 2-Door
SS Sedan 4-Door
2.2L l4 DOHC
2.0L l4 DOHC Turbocharged
2009 Chevrolet Colorado
WT Standard Cab Pickup 2-Door
LT Standard Cab Pickup 2-Door
LT Extended Cab Pickup 4-Door
WT Cab & Chassis 2-Door
WT Extended Cab Pickup 4-Door
2.9L l4 DOHC
3.7L l5 DOHC
5.3L V8 OHV
2009 Chevrolet Equinox
LTZ Sport Utility 4-Door
LT Sport Utility 4-Door
3.4L V6 OHV
2009 Chevrolet HHR
SS Wagon 4-Door
2.0L l4 DOHC Turbocharged
2009 Chevrolet Malibu
LT Sedan 4-Door
LS Sedan 4-Door
3.5L V6 FLEX OHV
3.5L V6 OHV
2009 GMC Canyon
WT Standard Cab Pickup 2-Door
SLE Extended Cab Pickup 4-Door
SLE Standard Cab Pickup 2-Door
SLT Crew Cab Pickup 4-Door
SLT Extended Cab Pickup 4-Door
WT Cab & Chassis 2-Door
WT Extended Cab Pickup 4-Door
2.9L l4 DOHC
3.7L l5 DOHC
5.3L V8 OHV
2009 Pontiac G5
SE Sedan 4-Door
GT Coupe 2-Door
SE Coupe 2-Door
2.2L l4 DOHC
2009 Pontiac G6
SE Sedan 4-Door
GT Convertible 2-Door
GT Sedan 4-Door
GT Coupe 2-Door
2.4L l4 DOHC
3.5L V6 FLEX OHV
3.5L V6 OHV
3.9L V6 OHV
2009 Pontiac Torrent
Base Sport Utility 4-Door
3.4L V6 OHV
2010 Cadillac Escalade
Platinum Sport Utility 4-Door
Hybrid Sport Utility 4-Door
6.2L V8 FLEX OHV
6.0L V8 ELECTRIC/FLEX OHV
2010 Cadillac Escalade ESV
Platinum Sport Utility 4-Door
6.2L V8 FLEX OHV
2010 Cadillac Escalade EXT
Base Crew Cab Pickup 4-Door
6.2L V8 FLEX OHV
2010 Chevrolet Avalanche
LTZ Crew Cab Pickup 4-Door
LT Crew Cab Pickup 4-Door
5.3L V8 FLEX OHV
2010 Chevrolet Cobalt
LT Team Canada Sedan 4-Door
Base Sedan 4-Door
LS Coupe 2-Door
LS Sedan 4-Door
LT Coupe 2-Door
LT Sedan 4-Door
LT Team Canada Coupe 2-Door
SS Coupe 2-Door
2.2L l4 DOHC
2.0L l4 DOHC Turbocharged
2010 Chevrolet Colorado
WT Standard Cab Pickup 2-Door
LT Standard Cab Pickup 2-Door
LT Extended Cab Pickup 4-Door
WT Cab & Chassis 2-Door
WT Extended Cab Pickup 4-Door
2.9L l4 DOHC
3.7L l5 DOHC
5.3L V8 OHV
2010 Chevrolet HHR
SS Wagon 4-Door
2.0L l4 DOHC Turbocharged
2010 Chevrolet Malibu
LS Sedan 4-Door
3.5L V6 FLEX OHV
3.5L V6 OHV
2010 Chevrolet Silverado 1500
Hybrid Crew Cab Pickup 4-Door
WT Standard Cab Pickup 2-Door
XFE Crew Cab Pickup 4-Door
LS Extended Cab Pickup 4-Door
LT Crew Cab Pickup 4-Door
LTZ Extended Cab Pickup 4-Door
LT Extended Cab Pickup 4-Door
LT Standard Cab Pickup 2-Door
LTZ Crew Cab Pickup 4-Door
WT Crew Cab Pickup 4-Door
WT Extended Cab Pickup 4-Door
6.0L V8 ELECTRIC/FLEX OHV
4.8L V8 FLEX OHV
5.3L V8 FLEX OHV
6.2L V8 FLEX OHV
4.3L V6 OHV
2010 Chevrolet Silverado 2500 HD
WT Standard Cab Pickup 2-Door
LT Cab & Chassis 4-Door
LT Crew Cab Pickup 4-Door
LT Extended Cab Pickup 4-Door
LT Standard Cab Pickup 2-Door
LTZ Cab & Chassis 4-Door
LTZ Crew Cab Pickup 4-Door
LTZ Extended Cab Pickup 4-Door
WT Cab & Chassis 2-Door
WT Cab & Chassis 4-Door
WT Crew Cab Pickup 4-Door
WT Extended Cab Pickup 4-Door
6.0L V8 FLEX OHV
6.0L V8 OHV
6.6L V8 DIESEL OHV Turbocharged
2010 Chevrolet Silverado 3500 HD
WT Standard Cab Pickup 2-Door
LT Cab & Chassis 4-Door
LT Crew Cab Pickup 4-Door
LT Extended Cab Pickup 4-Door
LT Standard Cab Pickup 2-Door
LTZ Cab & Chassis 4-Door
LTZ Crew Cab Pickup 4-Door
LTZ Extended Cab Pickup 4-Door
WT Cab & Chassis 2-Door
WT Cab & Chassis 4-Door
WT Crew Cab Pickup 4-Door
WT Extended Cab Pickup 4-Door
6.0L V8 FLEX OHV
6.0L V8 OHV
6.6L V8 DIESEL OHV Turbocharged
2010 Chevrolet Suburban 1500
LTZ Sport Utility 4-Door
LT Sport Utility 4-Door
5.3L V8 FLEX OHV
2010 Chevrolet Suburban 2500
LT Sport Utility 4-Door
6.0L V8 FLEX OHV
2010 Chevrolet Tahoe
Hybrid Sport Utility 4-Door
LTZ Sport Utility 4-Door
LT Sport Utility 4-Door
6.0L V8 ELECTRIC/FLEX OHV
5.3L V8 FLEX OHV
2010 GMC Canyon
WT Standard Cab Pickup 2-Door
SLT Extended Cab Pickup 4-Door
SLE Extended Cab Pickup 4-Door
SLE Standard Cab Pickup 2-Door
SLT Crew Cab Pickup 4-Door
WT Cab & Chassis 2-Door
WT Extended Cab Pickup 4-Door
2.9L l4 DOHC
3.7L l5 DOHC
5.3L V8 OHV
2010 GMC Sierra 1500
SLT Extended Cab Pickup 4-Door
Hybrid Crew Cab Pickup 4-Door
WT Standard Cab Pickup 2-Door
XFE Crew Cab Pickup 4-Door
SL Extended Cab Pickup 4-Door
SLE Crew Cab Pickup 4-Door
SLE Extended Cab Pickup 4-Door
SLE Standard Cab Pickup 2-Door
SLT Crew Cab Pickup 4-Door
WT Crew Cab Pickup 4-Door
WT Extended Cab Pickup 4-Door
6.2L V8 FLEX OHV
6.0L V8 ELECTRIC/FLEX OHV
4.8L V8 FLEX OHV
5.3L V8 FLEX OHV
4.3L V6 OHV
2010 GMC Sierra 2500 HD
WT Standard Cab Pickup 2-Door
SLE Cab & Chassis 4-Door
SLE Crew Cab Pickup 4-Door
SLE Extended Cab Pickup 4-Door
SLE Standard Cab Pickup 2-Door
SLT Cab & Chassis 4-Door
SLT Crew Cab Pickup 4-Door
SLT Extended Cab Pickup 4-Door
WT Cab & Chassis 2-Door
WT Cab & Chassis 4-Door
WT Crew Cab Pickup 4-Door
WT Extended Cab Pickup 4-Door
6.0L V8 FLEX OHV
6.0L V8 OHV
6.6L V8 DIESEL OHV Turbocharged
2010 GMC Sierra 3500 HD
WT Standard Cab Pickup 2-Door
SLE Cab & Chassis 4-Door
SLE Crew Cab Pickup 4-Door
SLE Extended Cab Pickup 4-Door
SLE Standard Cab Pickup 2-Door
SLT Cab & Chassis 4-Door
SLT Crew Cab Pickup 4-Door
SLT Extended Cab Pickup 4-Door
WT Cab & Chassis 2-Door
WT Cab & Chassis 4-Door
WT Crew Cab Pickup 4-Door
WT Extended Cab Pickup 4-Door
6.0L V8 FLEX OHV
6.0L V8 OHV
6.6L V8 DIESEL OHV Turbocharged
2010 GMC Yukon
Hybrid Sport Utility 4-Door
Denali Sport Utility 4-Door
SLT Sport Utility 4-Door
6.0L V8 ELECTRIC/FLEX OHV
6.2L V8 FLEX OHV
5.3L V8 FLEX OHV
2010 GMC Yukon XL 1500
SLT Sport Utility 4-Door
6.2L V8 FLEX OHV
5.3L V8 FLEX OHV
2010 GMC Yukon XL 2500
SLT Sport Utility 4-Door
6.0L V8 FLEX OHV
2010 Pontiac G5
SE Sedan 4-Door
Base Sedan 4-Door
GT Coupe 2-Door
SE Coupe 2-Door
2.2L l4 DOHC
2010 Pontiac G6
Base Sedan 4-Door
GT Sedan 4-Door
2.4L l4 DOHC
3.5L V6 FLEX OHV
3.5L V6 OHV
2011 Buick Enclave
CXL Sport Utility 4-Door
3.6L V6 DOHC
2011 Cadillac Escalade
Premium Sport Utility 4-Door
Platinum Sport Utility 4-Door
Hybrid Sport Utility 4-Door
Luxury Sport Utility 4-Door
6.2L V8 FLEX OHV
6.2L V8 OHV
6.0L V8 ELECTRIC/FLEX OHV
2011 Cadillac Escalade ESV
Premium Sport Utility 4-Door
Platinum Sport Utility 4-Door
Luxury Sport Utility 4-Door
6.2L V8 FLEX OHV
6.2L V8 OHV
2011 Cadillac Escalade EXT
Premium Crew Cab Pickup 4-Door
Base Crew Cab Pickup 4-Door
Luxury Crew Cab Pickup 4-Door
6.2L V8 FLEX OHV
6.2L V8 OHV
2011 Chevrolet Avalanche
LTZ Crew Cab Pickup 4-Door
LT Crew Cab Pickup 4-Door
5.3L V8 FLEX OHV
2011 Chevrolet Colorado
WT Standard Cab Pickup 2-Door
LT Standard Cab Pickup 2-Door
LT Extended Cab Pickup 4-Door
WT Cab & Chassis 2-Door
WT Extended Cab Pickup 4-Door
2.9L l4 DOHC
3.7L l5 DOHC
5.3L V8 OHV
2011 Chevrolet Malibu
LT Sedan 4-Door
LTZ Sedan 4-Door
2.4L l4 DOHC
3.6L V6 DOHC
2011 Chevrolet Silverado 1500
Hybrid Crew Cab Pickup 4-Door
WT Standard Cab Pickup 2-Door
XFE Crew Cab Pickup 4-Door
LS Extended Cab Pickup 4-Door
LT Crew Cab Pickup 4-Door
LTZ Extended Cab Pickup 4-Door
LT Extended Cab Pickup 4-Door
LT Standard Cab Pickup 2-Door
LTZ Crew Cab Pickup 4-Door
WT Crew Cab Pickup 4-Door
WT Extended Cab Pickup 4-Door
6.0L V8 ELECTRIC/FLEX OHV
4.8L V8 FLEX OHV
5.3L V8 FLEX OHV
6.2L V8 FLEX OHV
4.3L V6 OHV
2011 Chevrolet Silverado 2500 HD
WT Standard Cab Pickup 2-Door
LT Cab & Chassis 4-Door
LT Crew Cab Pickup 4-Door
LT Extended Cab Pickup 4-Door
LT Standard Cab Pickup 2-Door
LTZ Cab & Chassis 4-Door
LTZ Crew Cab Pickup 4-Door
LTZ Extended Cab Pickup 4-Door
WT Cab & Chassis 2-Door
WT Cab & Chassis 4-Door
WT Crew Cab Pickup 4-Door
WT Extended Cab Pickup 4-Door
6.0L V8 FLEX OHV
6.0L V8 OHV
6.6L V8 DIESEL OHV Turbocharged
2011 Chevrolet Silverado 3500 HD
WT Standard Cab Pickup 2-Door
LT Cab & Chassis 4-Door
LT Crew Cab Pickup 4-Door
LT Extended Cab Pickup 4-Door
LT Standard Cab Pickup 2-Door
LTZ Cab & Chassis 4-Door
LTZ Crew Cab Pickup 4-Door
LTZ Extended Cab Pickup 4-Door
WT Cab & Chassis 2-Door
WT Cab & Chassis 4-Door
WT Crew Cab Pickup 4-Door
WT Extended Cab Pickup 4-Door
6.0L V8 FLEX OHV
6.0L V8 OHV
6.6L V8 DIESEL OHV Turbocharged
2011 Chevrolet Suburban 1500
LTZ Sport Utility 4-Door
LT Sport Utility 4-Door
5.3L V8 FLEX OHV
2011 Chevrolet Suburban 2500
LT Sport Utility 4-Door
6.0L V8 FLEX OHV
2011 Chevrolet Tahoe
Hybrid Sport Utility 4-Door
LTZ Sport Utility 4-Door
LT Sport Utility 4-Door
6.0L V8 ELECTRIC/FLEX OHV
5.3L V8 FLEX OHV
2011 GMC Canyon
WT Standard Cab Pickup 2-Door
SLT Extended Cab Pickup 4-Door
SLE Extended Cab Pickup 4-Door
SLE Standard Cab Pickup 2-Door
SLT Crew Cab Pickup 4-Door
WT Cab & Chassis 2-Door
WT Extended Cab Pickup 4-Door
2.9L l4 DOHC
3.7L l5 DOHC
5.3L V8 OHV
2011 GMC Sierra 1500
SLT Extended Cab Pickup 4-Door
Hybrid Crew Cab Pickup 4-Door
WT Standard Cab Pickup 2-Door
XFE Crew Cab Pickup 4-Door
SL Extended Cab Pickup 4-Door
SLE Crew Cab Pickup 4-Door
SLE Extended Cab Pickup 4-Door
SLE Standard Cab Pickup 2-Door
SLT Crew Cab Pickup 4-Door
WT Crew Cab Pickup 4-Door
WT Extended Cab Pickup 4-Door
6.2L V8 FLEX OHV
6.0L V8 ELECTRIC/FLEX OHV
4.8L V8 FLEX OHV
5.3L V8 FLEX OHV
4.3L V6 OHV
2011 GMC Sierra 2500 HD
WT Standard Cab Pickup 2-Door
SLE Cab & Chassis 2-Door
SLE Cab & Chassis 4-Door
SLE Crew Cab Pickup 4-Door
SLE Extended Cab Pickup 4-Door
SLE Standard Cab Pickup 2-Door
SLT Cab & Chassis 4-Door
SLT Crew Cab Pickup 4-Door
SLT Extended Cab Pickup 4-Door
WT Cab & Chassis 2-Door
WT Cab & Chassis 4-Door
WT Crew Cab Pickup 4-Door
WT Extended Cab Pickup 4-Door
6.0L V8 FLEX OHV
6.6L V8 DIESEL OHV Turbocharged
6.0L V8 OHV
2011 GMC Sierra 3500 HD
WT Standard Cab Pickup 2-Door
SLE Cab & Chassis 2-Door
SLE Cab & Chassis 4-Door
SLE Crew Cab Pickup 4-Door
SLE Extended Cab Pickup 4-Door
SLE Standard Cab Pickup 2-Door
SLT Cab & Chassis 4-Door
SLT Crew Cab Pickup 4-Door
SLT Extended Cab Pickup 4-Door
WT Cab & Chassis 2-Door
WT Cab & Chassis 4-Door
WT Crew Cab Pickup 4-Door
WT Extended Cab Pickup 4-Door
6.0L V8 FLEX OHV
6.6L V8 DIESEL OHV Turbocharged
6.0L V8 OHV
2011 GMC Yukon
Hybrid Sport Utility 4-Door
Denali Sport Utility 4-Door
SLT Sport Utility 4-Door
6.0L V8 ELECTRIC/FLEX OHV
6.2L V8 FLEX OHV
5.3L V8 FLEX OHV
2011 GMC Yukon XL 1500
SLT Sport Utility 4-Door
6.2L V8 FLEX OHV
5.3L V8 FLEX OHV
2011 GMC Yukon XL 2500
SLT Sport Utility 4-Door
6.0L V8 FLEX OHV
2012 Cadillac Escalade
Premium Sport Utility 4-Door
Hybrid Sport Utility 4-Door
Luxury Sport Utility 4-Door
Platinum Sport Utility 4-Door
6.2L V8 FLEX OHV
6.0L V8 ELECTRIC/FLEX OHV
6.2L V8 OHV
2012 Cadillac Escalade ESV
Premium Sport Utility 4-Door
Luxury Sport Utility 4-Door
Platinum Sport Utility 4-Door
6.2L V8 FLEX OHV
6.2L V8 OHV
2012 Cadillac Escalade EXT
Premium Crew Cab Pickup 4-Door
Base Crew Cab Pickup 4-Door
Luxury Crew Cab Pickup 4-Door
6.2L V8 FLEX OHV
6.2L V8 OHV
2012 Chevrolet Avalanche
LTZ Crew Cab Pickup 4-Door
LT Crew Cab Pickup 4-Door
5.3L V8 FLEX OHV
2012 Chevrolet Colorado
WT Standard Cab Pickup 2-Door
LT Standard Cab Pickup 2-Door
LT Extended Cab Pickup 4-Door
WT Cab & Chassis 2-Door
WT Extended Cab Pickup 4-Door
2.9L l4 DOHC
3.7L l5 DOHC
5.3L V8 OHV
2012 Chevrolet Malibu
LT Sedan 4-Door
LTZ Sedan 4-Door
2.4L l4 DOHC
3.6L V6 DOHC
2012 Chevrolet Silverado 1500
Hybrid Crew Cab Pickup 4-Door
WT Standard Cab Pickup 2-Door
XFE Crew Cab Pickup 4-Door
LS Extended Cab Pickup 4-Door
LT Crew Cab Pickup 4-Door
LTZ Extended Cab Pickup 4-Door
LT Extended Cab Pickup 4-Door
LT Standard Cab Pickup 2-Door
LTZ Crew Cab Pickup 4-Door
WT Crew Cab Pickup 4-Door
WT Extended Cab Pickup 4-Door
6.0L V8 ELECTRIC/FLEX OHV
4.8L V8 FLEX OHV
5.3L V8 FLEX OHV
6.2L V8 FLEX OHV
4.3L V6 OHV
2012 Chevrolet Silverado 2500 HD
WT Standard Cab Pickup 2-Door
LT Cab & Chassis 4-Door
LT Crew Cab Pickup 4-Door
LT Extended Cab Pickup 4-Door
LT Standard Cab Pickup 2-Door
LTZ Cab & Chassis 4-Door
LTZ Crew Cab Pickup 4-Door
LTZ Extended Cab Pickup 4-Door
WT Cab & Chassis 2-Door
WT Cab & Chassis 4-Door
WT Crew Cab Pickup 4-Door
WT Extended Cab Pickup 4-Door
6.0L V8 FLEX OHV
6.0L V8 OHV
6.6L V8 DIESEL OHV Turbocharged
2012 Chevrolet Silverado 3500 HD
WT Standard Cab Pickup 2-Door
LT Cab & Chassis 4-Door
LT Crew Cab Pickup 4-Door
LT Extended Cab Pickup 4-Door
LT Standard Cab Pickup 2-Door
LTZ Cab & Chassis 4-Door
LTZ Crew Cab Pickup 4-Door
LTZ Extended Cab Pickup 4-Door
WT Cab & Chassis 2-Door
WT Cab & Chassis 4-Door
WT Crew Cab Pickup 4-Door
WT Extended Cab Pickup 4-Door
6.0L V8 FLEX OHV
6.0L V8 OHV
6.6L V8 DIESEL OHV Turbocharged
2012 Chevrolet Suburban 1500
LTZ Sport Utility 4-Door
LT Sport Utility 4-Door
5.3L V8 FLEX OHV
2012 Chevrolet Suburban 2500
LT Sport Utility 4-Door
6.0L V8 FLEX OHV
2012 Chevrolet Tahoe
Hybrid Sport Utility 4-Door
SSV Sport Utility 4-Door
LT Sport Utility 4-Door
LTZ Sport Utility 4-Door
PPV Sport Utility 4-Door
6.0L V8 ELECTRIC/FLEX OHV
5.3L V8 FLEX OHV
2012 GMC Acadia
Denali Sport Utility 4-Door
3.6L V6 DOHC
2012 GMC Canyon
WT Standard Cab Pickup 2-Door
SLT Extended Cab Pickup 4-Door
SLE Extended Cab Pickup 4-Door
SLE Standard Cab Pickup 2-Door
SLT Crew Cab Pickup 4-Door
WT Cab & Chassis 2-Door
WT Extended Cab Pickup 4-Door
2.9L l4 DOHC
3.7L l5 DOHC
5.3L V8 OHV
2012 GMC Sierra 1500
SLT Extended Cab Pickup 4-Door
Hybrid Crew Cab Pickup 4-Door
WT Standard Cab Pickup 2-Door
XFE Crew Cab Pickup 4-Door
SL Extended Cab Pickup 4-Door
SLE Crew Cab Pickup 4-Door
SLE Extended Cab Pickup 4-Door
SLE Standard Cab Pickup 2-Door
SLT Crew Cab Pickup 4-Door
WT Crew Cab Pickup 4-Door
WT Extended Cab Pickup 4-Door
6.2L V8 FLEX OHV
6.0L V8 ELECTRIC/FLEX OHV
4.8L V8 FLEX OHV
5.3L V8 FLEX OHV
4.3L V6 OHV
2012 GMC Sierra 2500 HD
WT Standard Cab Pickup 2-Door
SLE Cab & Chassis 2-Door
SLE Cab & Chassis 4-Door
SLE Crew Cab Pickup 4-Door
SLE Extended Cab Pickup 4-Door
SLE Standard Cab Pickup 2-Door
SLT Cab & Chassis 4-Door
SLT Crew Cab Pickup 4-Door
SLT Extended Cab Pickup 4-Door
WT Cab & Chassis 2-Door
WT Cab & Chassis 4-Door
WT Crew Cab Pickup 4-Door
WT Extended Cab Pickup 4-Door
6.0L V8 FLEX OHV
6.6L V8 DIESEL OHV Turbocharged
2012 GMC Sierra 3500 HD
WT Standard Cab Pickup 2-Door
SLE Cab & Chassis 2-Door
SLE Cab & Chassis 4-Door
SLE Crew Cab Pickup 4-Door
SLE Extended Cab Pickup 4-Door
SLE Standard Cab Pickup 2-Door
SLT Cab & Chassis 4-Door
SLT Crew Cab Pickup 4-Door
SLT Extended Cab Pickup 4-Door
WT Cab & Chassis 2-Door
WT Cab & Chassis 4-Door
WT Crew Cab Pickup 4-Door
WT Extended Cab Pickup 4-Door
6.0L V8 FLEX OHV
6.6L V8 DIESEL OHV Turbocharged
6.0L V8 OHV
2012 GMC Yukon
Hybrid Sport Utility 4-Door
Denali Sport Utility 4-Door
SLT Sport Utility 4-Door
6.0L V8 ELECTRIC/FLEX OHV
6.2L V8 FLEX OHV
5.3L V8 FLEX OHV
2012 GMC Yukon XL 1500
SLT Sport Utility 4-Door
6.2L V8 FLEX OHV
5.3L V8 FLEX OHV
2012 GMC Yukon XL 2500
SLT Sport Utility 4-Door
6.0L V8 FLEX OHV
2013 Cadillac Escalade
Premium Sport Utility 4-Door
Hybrid Sport Utility 4-Door
Luxury Sport Utility 4-Door
Platinum Sport Utility 4-Door
6.2L V8 FLEX OHV
6.0L V8 ELECTRIC/FLEX OHV
6.2L V8 OHV
2013 Cadillac Escalade ESV
Premium Sport Utility 4-Door
Platinum Sport Utility 4-Door
Luxury Sport Utility 4-Door
6.2L V8 FLEX OHV
6.2L V8 OHV
2013 Cadillac Escalade EXT
Premium Crew Cab Pickup 4-Door
Base Crew Cab Pickup 4-Door
Luxury Crew Cab Pickup 4-Door
6.2L V8 FLEX OHV
6.2L V8 OHV
2013 Chevrolet Avalanche
Black Diamond LTZ Crew Cab Pickup 4-Door
Black Diamond LT Crew Cab Pickup 4-Door
5.3L V8 FLEX OHV
2013 Chevrolet Silverado 1500
Hybrid Crew Cab Pickup 4-Door
WT Standard Cab Pickup 2-Door
XFE Crew Cab Pickup 4-Door
LS Extended Cab Pickup 4-Door
LT Crew Cab Pickup 4-Door
LTZ Extended Cab Pickup 4-Door
LT Extended Cab Pickup 4-Door
LT Standard Cab Pickup 2-Door
LTZ Crew Cab Pickup 4-Door
WT Crew Cab Pickup 4-Door
WT Extended Cab Pickup 4-Door
6.0L V8 ELECTRIC/FLEX OHV
4.8L V8 FLEX OHV
5.3L V8 FLEX OHV
6.2L V8 FLEX OHV
4.3L V6 OHV
2013 Chevrolet Silverado 2500 HD
WT Standard Cab Pickup 2-Door
LT Cab & Chassis 4-Door
LT Crew Cab Pickup 4-Door
LT Extended Cab Pickup 4-Door
LT Standard Cab Pickup 2-Door
LTZ Cab & Chassis 4-Door
LTZ Crew Cab Pickup 4-Door
LTZ Extended Cab Pickup 4-Door
WT Cab & Chassis 2-Door
WT Cab & Chassis 4-Door
WT Crew Cab Pickup 4-Door
WT Extended Cab Pickup 4-Door
6.0L V8 CNG OHV
6.0L V8 FLEX OHV
6.0L V8 OHV
6.6L V8 DIESEL OHV Turbocharged
2013 Chevrolet Silverado 3500 HD
WT Standard Cab Pickup 2-Door
LT Cab & Chassis 4-Door
LT Crew Cab Pickup 4-Door
LT Extended Cab Pickup 4-Door
LT Standard Cab Pickup 2-Door
LTZ Cab & Chassis 4-Door
LTZ Crew Cab Pickup 4-Door
LTZ Extended Cab Pickup 4-Door
WT Cab & Chassis 2-Door
WT Cab & Chassis 4-Door
WT Crew Cab Pickup 4-Door
WT Extended Cab Pickup 4-Door
6.0L V8 FLEX OHV
6.0L V8 OHV
6.6L V8 DIESEL OHV Turbocharged
2013 Chevrolet Suburban 1500
LTZ Sport Utility 4-Door
LT Sport Utility 4-Door
5.3L V8 FLEX OHV
5.3L V8 OHV
6.0L V8 OHV
2013 Chevrolet Suburban 2500
LT Sport Utility 4-Door
6.0L V8 FLEX OHV
2013 Chevrolet Tahoe
Hybrid Sport Utility 4-Door
SSV Sport Utility 4-Door
LT Sport Utility 4-Door
LTZ Sport Utility 4-Door
PPV Sport Utility 4-Door
6.0L V8 ELECTRIC/FLEX OHV
5.3L V8 FLEX OHV
5.3L V8 OHV
2013 GMC Acadia
SLT Sport Utility 4-Door
3.6L V6 DOHC
2013 GMC Sierra 1500
SLT Extended Cab Pickup 4-Door
Hybrid Crew Cab Pickup 4-Door
WT Standard Cab Pickup 2-Door
XFE Crew Cab Pickup 4-Door
SL Extended Cab Pickup 4-Door
SLE Crew Cab Pickup 4-Door
SLE Extended Cab Pickup 4-Door
SLE Standard Cab Pickup 2-Door
SLT Crew Cab Pickup 4-Door
WT Crew Cab Pickup 4-Door
WT Extended Cab Pickup 4-Door
6.2L V8 FLEX OHV
6.0L V8 ELECTRIC/FLEX OHV
4.8L V8 FLEX OHV
5.3L V8 FLEX OHV
4.3L V6 OHV
2013 GMC Sierra 2500 HD
WT Standard Cab Pickup 2-Door
SLE Cab & Chassis 2-Door
SLE Cab & Chassis 4-Door
SLE Crew Cab Pickup 4-Door
SLE Extended Cab Pickup 4-Door
SLE Standard Cab Pickup 2-Door
SLT Cab & Chassis 4-Door
SLT Crew Cab Pickup 4-Door
SLT Extended Cab Pickup 4-Door
WT Cab & Chassis 2-Door
WT Cab & Chassis 4-Door
WT Crew Cab Pickup 4-Door
WT Extended Cab Pickup 4-Door
6.0L V8 FLEX OHV
6.6L V8 DIESEL OHV Turbocharged
6.0L V8 OHV
2013 GMC Sierra 3500 HD
WT Standard Cab Pickup 2-Door
SLE Cab & Chassis 2-Door
SLE Cab & Chassis 4-Door
SLE Crew Cab Pickup 4-Door
SLE Extended Cab Pickup 4-Door
SLE Standard Cab Pickup 2-Door
SLT Cab & Chassis 4-Door
SLT Crew Cab Pickup 4-Door
SLT Extended Cab Pickup 4-Door
WT Cab & Chassis 2-Door
WT Cab & Chassis 4-Door
WT Crew Cab Pickup 4-Door
WT Extended Cab Pickup 4-Door
6.0L V8 FLEX OHV
6.6L V8 DIESEL OHV Turbocharged
6.0L V8 OHV
2013 GMC Yukon
Hybrid Sport Utility 4-Door
Denali Sport Utility 4-Door
SLT Sport Utility 4-Door
6.0L V8 ELECTRIC/FLEX OHV
6.2L V8 FLEX OHV
6.2L V8 OHV
5.3L V8 FLEX OHV
2013 GMC Yukon XL 1500
Denali Sport Utility 4-Door
SLT Sport Utility 4-Door
6.2L V8 FLEX OHV
5.3L V8 FLEX OHV
2013 GMC Yukon XL 2500
SLT Sport Utility 4-Door
6.0L V8 FLEX OHV
2014 Chevrolet Silverado 2500 HD
WT Standard Cab Pickup 2-Door
LT Standard Cab Pickup 2-Door
LTZ Crew Cab Pickup 4-Door
WT Crew Cab Pickup 4-Door
6.0L V8 CNG OHV
6.0L V8 FLEX OHV
6.0L V8 OHV
6.6L V8 DIESEL OHV Turbocharged
2014 Chevrolet Silverado 3500 HD
WT Standard Cab Pickup 2-Door
LT Cab & Chassis 4-Door
LT Crew Cab Pickup 4-Door
LT Standard Cab Pickup 2-Door
LTZ Crew Cab Pickup 4-Door
WT Cab & Chassis 2-Door
WT Cab & Chassis 4-Door
WT Crew Cab Pickup 4-Door
6.0L V8 FLEX OHV
6.0L V8 OHV
6.6L V8 DIESEL OHV Turbocharged
2014 Chevrolet Suburban 1500
LTZ Sport Utility 4-Door
LT Sport Utility 4-Door
5.3L V8 FLEX OHV
2014 Chevrolet Tahoe
SSV Sport Utility 4-Door
LT Sport Utility 4-Door
LTZ Sport Utility 4-Door
PPV Sport Utility 4-Door
5.3L V8 FLEX OHV
5.3L V8 OHV
2014 Chevrolet Traverse
LT Sport Utility 4-Door
3.6L V6 DOHC
2014 GMC Acadia
SLT Sport Utility 4-Door
3.6L V6 DOHC
2014 GMC Sierra 2500 HD
WT Standard Cab Pickup 2-Door
SLE Crew Cab Pickup 4-Door
SLE Standard Cab Pickup 2-Door
SLT Crew Cab Pickup 4-Door
WT Crew Cab Pickup 4-Door
6.0L V8 FLEX OHV
6.0L V8 OHV
6.6L V8 DIESEL OHV Turbocharged
6.0L V8 CNG OHV
2014 GMC Sierra 3500 HD
WT Standard Cab Pickup 2-Door
SLE Cab & Chassis 2-Door
SLE Cab & Chassis 4-Door
SLE Crew Cab Pickup 4-Door
SLE Standard Cab Pickup 2-Door
SLT Crew Cab Pickup 4-Door
WT Cab & Chassis 2-Door
WT Cab & Chassis 4-Door
WT Crew Cab Pickup 4-Door
6.0L V8 FLEX OHV
6.0L V8 OHV
6.6L V8 DIESEL OHV Turbocharged
2014 GMC Yukon
Denali Sport Utility 4-Door
SLT Sport Utility 4-Door
6.2L V8 FLEX OHV
6.2L V8 OHV
5.3L V8 FLEX OHV
2014 GMC Yukon XL 1500
SLT Sport Utility 4-Door
6.2L V8 FLEX OHV
5.3L V8 FLEX OHV
2015 Buick Enclave
Premium Sport Utility 4-Door
3.6L V6 DOHC
2015 GMC Acadia
Denali Sport Utility 4-Door
3.6L V6 DOHC