2006-2018 Lexus IS/GS Series Front Brake Calipers - #47750-22460 / #47750-30560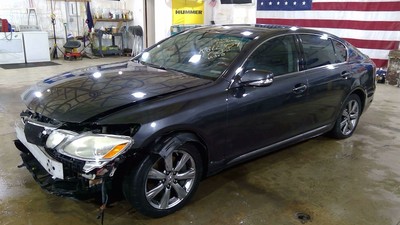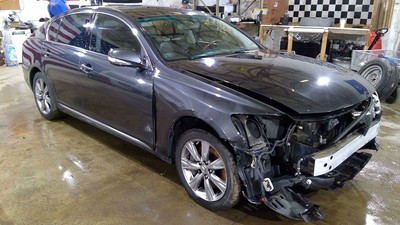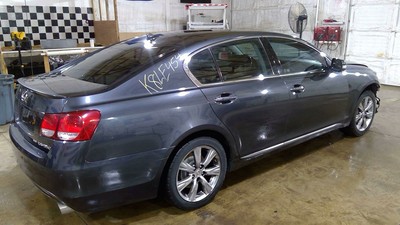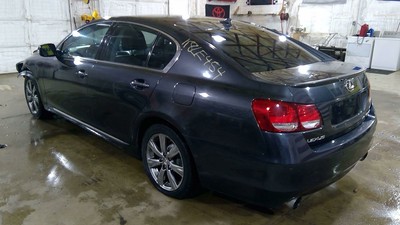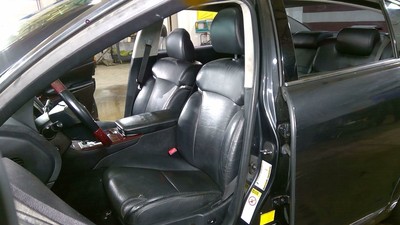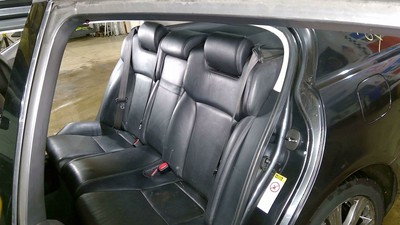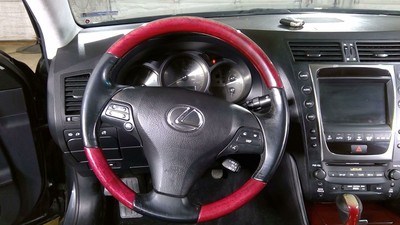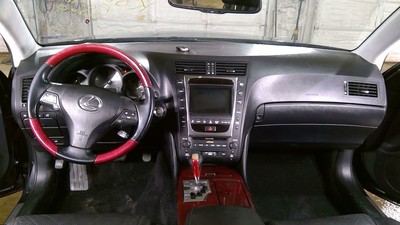 This part is no longer available for purchase.
It might be out of stock, or no longer available to purchase online. Find similar used parts online using the search box, or place a part request and let our network of trusted sellers find the part for you.
Year: 08
Manufacturer: Lexus
Model: Gs350
Fitment Type: Direct Replacement
Stock: K8LE454
Most parts we sell are still on the vehicle. Because of this, we have a two-day handling time for items with free shipping. Items paid for on the weekend or holidays are billed the next business day and the handling time begins at that point. Larger freight items require additional handling time to both pull the parts and prepare a custom pallet or box for shipping. We also offer a $25 local pick up option. We offer free shipping to the continental United States only. Warranty & Returns We guarantee all of our parts for 60 days and provide hassle-free returns/exchanges. If you have an issue with a part we have sent you, please contact us immediately so that we can take care of your issue promptly. We maintain a 99-100% feedback score at all times and this comes from treating our customers the way we would like to be treated. If a part is wrong, damaged, defective, or just not what you thought you needed, please contact us and we will handle it for you. If you have questions or concerns about fitment, please contact us prior to purchase. Contact Us We are here to serve you and are always more than happy to hear from you. If you have questions or concerns about fitment, please contact us prior to purchase. After you have received your product in satisfactory condition, please leave us positive feedback. If there is a problem with your purchase, do not leave neutral or negative feedback: CONTACT US so that we can help you to resolve your issue to your satisfaction. Powered byCheckmate
This part is compatible with the following vehicles:
Year/Make/Model
Body & Trim
Engine
2006 Lexus GS430
Base Sedan 4-Door
4.3L V8 DOHC
2006 Lexus IS350
Base Sedan 4-Door
3.5L V6 DOHC
2007 Lexus GS350
Base Sedan 4-Door
3.5L V6 DOHC
2007 Lexus GS430
Base Sedan 4-Door
4.3L V8 DOHC
2007 Lexus GS450h
Base Sedan 4-Door
3.5L V6 ELECTRIC/ DOHC
2007 Lexus IS350
Base Sedan 4-Door
3.5L V6 DOHC
2008 Lexus GS350
Base Sedan 4-Door
3.5L V6 DOHC
2008 Lexus GS450h
Base Sedan 4-Door
3.5L V6 ELECTRIC/ DOHC
2008 Lexus GS460
Base Sedan 4-Door
4.6L V8 DOHC
2008 Lexus IS350
Base Sedan 4-Door
3.5L V6 DOHC
2009 Lexus GS350
Base Sedan 4-Door
3.5L V6 DOHC
2009 Lexus GS450h
Base Sedan 4-Door
3.5L V6 ELECTRIC/ DOHC
2009 Lexus GS460
Base Sedan 4-Door
4.6L V8 DOHC
2009 Lexus IS350
Base Sedan 4-Door
3.5L V6 DOHC
2010 Lexus GS350
Base Sedan 4-Door
3.5L V6 DOHC
2010 Lexus GS450h
Base Sedan 4-Door
3.5L V6 ELECTRIC/ DOHC
2010 Lexus GS460
Base Sedan 4-Door
4.6L V8 DOHC
2010 Lexus IS350
Base Sedan 4-Door
C Convertible 2-Door
3.5L V6 DOHC
2011 Lexus GS350
Base Sedan 4-Door
3.5L V6 DOHC
2011 Lexus GS450h
Base Sedan 4-Door
3.5L V6 ELECTRIC/ DOHC
2011 Lexus GS460
Base Sedan 4-Door
4.6L V8 DOHC
2011 Lexus IS350
Base Sedan 4-Door
C Convertible 2-Door
3.5L V6 DOHC
2012 Lexus IS350
Base Sedan 4-Door
C Convertible 2-Door
3.5L V6 DOHC
2013 Lexus GS350
Base Sedan 4-Door
F Sport Sedan 4-Door
3.5L V6 DOHC
2013 Lexus GS450h
Base Sedan 4-Door
3.5L V6 ELECTRIC/ DOHC
2013 Lexus IS350
Base Sedan 4-Door
C Convertible 2-Door
3.5L V6 DOHC
2014 Lexus GS350
Base Sedan 4-Door
F Sport Sedan 4-Door
3.5L V6 DOHC
2014 Lexus GS450h
Base Sedan 4-Door
3.5L V6 ELECTRIC/ DOHC
2014 Lexus IS350
Base Sedan 4-Door
C Convertible 2-Door
C F Sport Convertible 2-Door
F Sport Sedan 4-Door
3.5L V6 DOHC
2015 Lexus GS350
Base Sedan 4-Door
F Sport Sedan 4-Door
3.5L V6 DOHC
2015 Lexus GS450h
Base Sedan 4-Door
F Sport Sedan 4-Door
3.5L V6 ELECTRIC/ DOHC
2015 Lexus IS350
Base Sedan 4-Door
C Convertible 2-Door
C F Sport Convertible 2-Door
F Sport Sedan 4-Door
3.5L V6 DOHC
2015 Lexus RC350
Base Coupe 2-Door
F Sport Coupe 2-Door
3.5L V6 DOHC
2016 Lexus GS200t
Base Sedan 4-Door
F Sport Sedan 4-Door
2.0L l4 DOHC Turbocharged
2016 Lexus GS350
Base Sedan 4-Door
F Sport Sedan 4-Door
3.5L V6 DOHC
2016 Lexus GS450h
Base Sedan 4-Door
F Sport Sedan 4-Door
3.5L V6 ELECTRIC/ DOHC
2016 Lexus IS200t
Base Sedan 4-Door
F Sport Sedan 4-Door
2.0L l4 DOHC Turbocharged
2016 Lexus IS300
Base Sedan 4-Door
F Sport Sedan 4-Door
3.5L V6 DOHC
2016 Lexus IS350
Base Sedan 4-Door
F Sport Sedan 4-Door
3.5L V6 DOHC
2016 Lexus RC200t
Base Coupe 2-Door
F Sport Coupe 2-Door
2.0L l4 DOHC Turbocharged
2016 Lexus RC300
Base Coupe 2-Door
F Sport Coupe 2-Door
3.5L V6 DOHC
2016 Lexus RC350
Base Coupe 2-Door
F Sport Coupe 2-Door
3.5L V6 DOHC
2017 Lexus GS200t
Base Sedan 4-Door
F Sport Sedan 4-Door
2.0L l4 DOHC Turbocharged
2017 Lexus GS350
Base Sedan 4-Door
F Sport Sedan 4-Door
3.5L V6 DOHC
2017 Lexus GS450h
Base Sedan 4-Door
F Sport Sedan 4-Door
3.5L V6 ELECTRIC/ DOHC
2017 Lexus IS200t
Base Sedan 4-Door
F Sport Sedan 4-Door
2.0L l4 DOHC Turbocharged
2017 Lexus IS300
Base Sedan 4-Door
F Sport Sedan 4-Door
3.5L V6 DOHC
2017 Lexus IS350
Base Sedan 4-Door
F Sport Sedan 4-Door
3.5L V6 DOHC
2017 Lexus RC200t
Base Coupe 2-Door
F Sport Coupe 2-Door
2.0L l4 DOHC Turbocharged
2017 Lexus RC300
Base Coupe 2-Door
F Sport Coupe 2-Door
3.5L V6 DOHC
2017 Lexus RC350
Base Coupe 2-Door
F Sport Coupe 2-Door
3.5L V6 DOHC
2018 Lexus GS300
Base Sedan 4-Door
F Sport Sedan 4-Door
2.0L l4 DOHC Turbocharged
2018 Lexus GS350
Base Sedan 4-Door
F Sport Sedan 4-Door
3.5L V6 DOHC
2018 Lexus GS450h
Base Sedan 4-Door
F Sport Sedan 4-Door
3.5L V6 ELECTRIC/ DOHC
2018 Lexus IS300
Base Sedan 4-Door
F Sport Sedan 4-Door
2.0L l4 DOHC Turbocharged
3.5L V6 DOHC
2018 Lexus IS350
Base Sedan 4-Door
F Sport Sedan 4-Door
3.5L V6 DOHC
2018 Lexus RC300
Base Coupe 2-Door
F Sport Coupe 2-Door
2.0L l4 DOHC Turbocharged
3.5L V6 DOHC
2018 Lexus RC350
Base Coupe 2-Door
F Sport Coupe 2-Door
3.5L V6 DOHC
2019 Lexus IS300
Base Sedan 4-Door
F Sport Sedan 4-Door
2.0L l4 DOHC Turbocharged
3.5L V6 DOHC
2019 Lexus IS350
Base Sedan 4-Door
F Sport Sedan 4-Door
3.5L V6 DOHC
2019 Lexus RC300
Base Coupe 2-Door
F Sport Coupe 2-Door
2.0L l4 DOHC Turbocharged
3.5L V6 DOHC
2019 Lexus RC350
Base Coupe 2-Door
F Sport Coupe 2-Door
3.5L V6 DOHC
Returns Accepted: Yes
Item must be returned within: 60 Days
Refund will be given as: Money Back
Return shipping will be paid by: Buyer