2004 Buick Rainier FRONT HUB WHEEL BEARING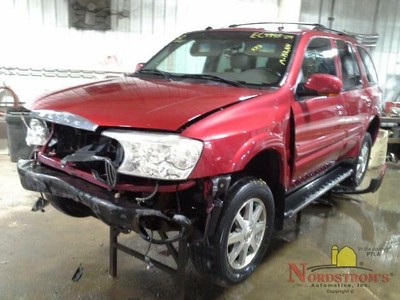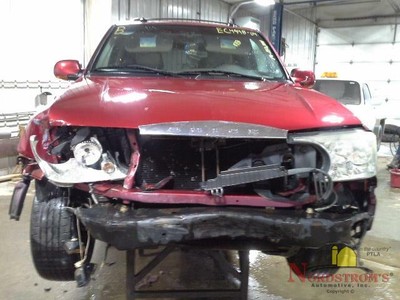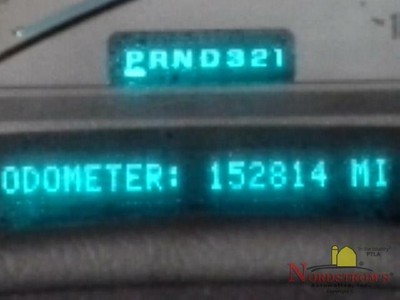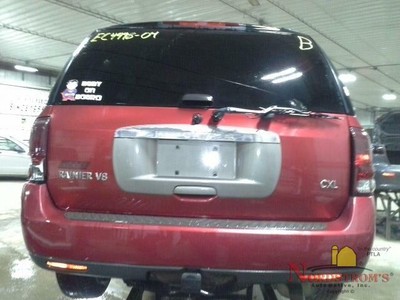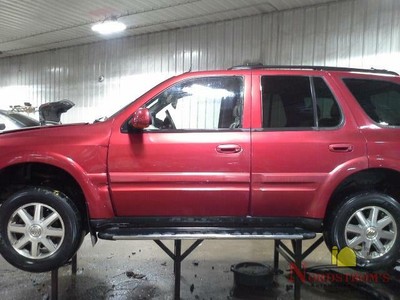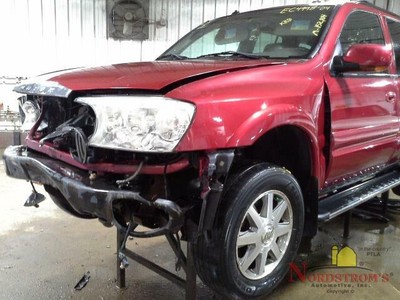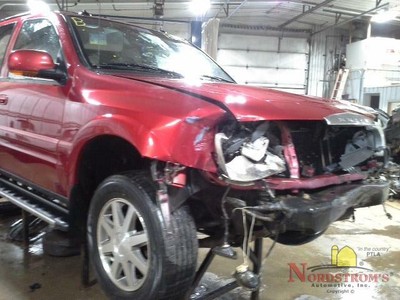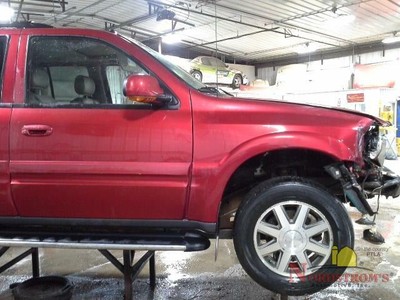 Part number 15130858, 15130858, 8151308580 is available for purchase online. To purchase the part or to get additional information about the part before you purchase it, click on the View More Details button.
Item #:

PR-274086677550

Ships From:

Garretson, South Dakota
Price:

$65.00
Returns Accepted: Returns Accepted.
Item must be returned within: 30 Days.
Refund will be given as: Money back or replacement (buyer's choice).
Return shipping will be paid by: Buyer.
Conditions & Options: 4DR,10-03,5.3L,AT4,AWD,CXL.
Manufacturer Part Number: 15130858, 15130858, 8151308580.
Inventory Number: 538-01587.
Inventory ID: 3599616.
Genuine OEM: True.
Stock #: EC4998.
Mileage: 152814.
Make: Buick.
Model: Rainier.
Year: 2004.
VIN #: 5GAET13P442212973.
Brand: Buick.
Warranty: 6 Month.
All Makes and Models Specializing in Late Model GM Cars and Trucks Home of the 199 Day Warranty 30 Day Money Back Guarantee PLEASE USE THE BELOW PARTS COMPATIBILITY LIST AS THE MOST ACCURATE PART FITMENT OPTIONS. THIS PART WILL FIT THESE MAKES AND MODELS WITH THESE OPTIONS Please confirm compatibility below before purchase Compatible with Manufacturer's OEM #: 15130858, 15130858, 8151308580 RAINIER 04-07 FrontENVOY 02-09 FrontBRAVADA 02-04 FrontSSR 03-06 FrontENVOY XL 02-06 FrontENVOY XUV 04-05 FrontSAAB 9-7X 05-09 FrontTRAILBLAZER EXT 02-06 FrontISUZU ASCENDER 03-08 FrontTRAILBLAZER 02-09 Front Description This part came from a 2004 Buick Rainier Stock# EC4998 Our Inventory Notes About this Part: 4DR,10-03,5.3L,AT4,AWD,CXL This part is still mounted in the vehicle. Please allow for the amount of handling days before item is shipped. CLICK HERE TO FIND MORE OF THIS SAME PART NUMBER HOLLANDER #: 538-01587 SKU #: 3599616 This listing is for one single Front Hub Wheel Bearing. This is the unboltable style of hub which mounts to the spindle. Please use our application chart to confirm Front/Rear and Side. The ABS sensor will be included if it is an integral part of the hub. Part Images and Parted Out Vehicle Pictures. This part came from this vehicle: 2004 Buick Rainier Stock #EC4998 Click HERE to see all available parts from this vehicle. STORE POLICIES About Us Nordstroms Automotive since 1969 has been dismantling all years, makes and models vehicles, specializing in late model GM vehicles. We professionally dismantle 10 or more vehicles each day at Nordstrom's. We use tools; no blow torches or cutting tools are used to remove our parts. Rest assured that this item will arrive in a useable, presentable condition, not in pieces with hoses cut and broken pieces of metal. We pride ourselves on our quality used parts, fast delivery, and our high level of service. USA Shipping UPS Ground is the default preferred method of shipment. Local Pickup is available. Please contact us to let us know when you will be arriving.
Part number 15130858, 15130858, 8151308580 is compatible with the following vehicles:
Year/Make/Model
Body & Trim
Engine
2002 Chevrolet Trailblazer
LS Sport Utility 4-Door
LT Sport Utility 4-Door
LTZ Sport Utility 4-Door
North Face Sport Utility 4-Door
4.2L l6 DOHC
2002 Chevrolet Trailblazer EXT
LT Sport Utility 4-Door
North Face Sport Utility 4-Door
4.2L l6 DOHC
2002 GMC Envoy
SLE Sport Utility 4-Door
SLT Sport Utility 4-Door
4.2L l6 DOHC
2002 GMC Envoy XL
SLE Sport Utility 4-Door
SLT Sport Utility 4-Door
4.2L l6 DOHC
2002 Oldsmobile Bravada
Base Sport Utility 4-Door
4.2L l6 DOHC
2003 Chevrolet SSR
Base Convertible 2-Door
5.3L V8 OHV
2003 Chevrolet Trailblazer
LS Sport Utility 4-Door
LT Sport Utility 4-Door
LTZ Sport Utility 4-Door
North Face Sport Utility 4-Door
4.2L l6 DOHC
2003 Chevrolet Trailblazer EXT
LS Sport Utility 4-Door
LT Sport Utility 4-Door
North Face Sport Utility 4-Door
4.2L l6 DOHC
5.3L V8 OHV
2003 GMC Envoy
SLE Sport Utility 4-Door
SLT Sport Utility 4-Door
4.2L l6 DOHC
2003 GMC Envoy XL
SLE Sport Utility 4-Door
SLT Sport Utility 4-Door
4.2L l6 DOHC
5.3L V8 OHV
2003 Isuzu Ascender
Base Sport Utility 4-Door
Limited Sport Utility 4-Door
LS Sport Utility 4-Door
4.2L l6 DOHC
5.3L V8 OHV
2003 Oldsmobile Bravada
Base Sport Utility 4-Door
4.2L l6 DOHC
2004 Buick Rainier
CXL Plus Sport Utility 4-Door
CXL Sport Utility 4-Door
4.2L l6 DOHC
5.3L V8 OHV
2004 Chevrolet SSR
Base Convertible 2-Door
5.3L V8 OHV
2004 Chevrolet Trailblazer
LS Sport Utility 4-Door
LT Sport Utility 4-Door
North Face Sport Utility 4-Door
4.2L l6 DOHC
2004 Chevrolet Trailblazer EXT
LS Sport Utility 4-Door
LT Sport Utility 4-Door
North Face Sport Utility 4-Door
4.2L l6 DOHC
5.3L V8 OHV
2004 GMC Envoy
SLE Sport Utility 4-Door
SLT Sport Utility 4-Door
4.2L l6 DOHC
2004 GMC Envoy XL
SLE Sport Utility 4-Door
SLT Sport Utility 4-Door
4.2L l6 DOHC
5.3L V8 OHV
2004 GMC Envoy XUV
SLE Sport Utility 4-Door
SLT Sport Utility 4-Door
4.2L l6 DOHC
5.3L V8 OHV
2004 Isuzu Ascender
Limited Sport Utility 4-Door
LS Sport Utility 4-Door
S Sport Utility 4-Door
4.2L l6 DOHC
5.3L V8 OHV
2004 Oldsmobile Bravada
Base Sport Utility 4-Door
4.2L l6 DOHC
2005 Buick Rainier
CXL Plus Sport Utility 4-Door
CXL Sport Utility 4-Door
4.2L l6 DOHC
5.3L V8 OHV
2005 Chevrolet SSR
Base Convertible 2-Door
6.0L V8 OHV
2005 Chevrolet Trailblazer
LS Sport Utility 4-Door
LT Sport Utility 4-Door
4.2L l6 DOHC
2005 Chevrolet Trailblazer EXT
LS Sport Utility 4-Door
LT Sport Utility 4-Door
4.2L l6 DOHC
5.3L V8 OHV
2005 GMC Envoy
Denali Sport Utility 4-Door
SLE Sport Utility 4-Door
SLT Sport Utility 4-Door
5.3L V8 OHV
4.2L l6 DOHC
2005 GMC Envoy XL
Denali Sport Utility 4-Door
SLE Sport Utility 4-Door
SLT Sport Utility 4-Door
5.3L V8 OHV
4.2L l6 DOHC
2005 GMC Envoy XUV
SLE Sport Utility 4-Door
SLT Sport Utility 4-Door
4.2L l6 DOHC
5.3L V8 OHV
2005 Isuzu Ascender
Limited Sport Utility 4-Door
LS Sport Utility 4-Door
S Sport Utility 4-Door
5.3L V8 OHV
4.2L l6 DOHC
2005 Saab 9-7x
Arc Sport Utility 4-Door
Linear Sport Utility 4-Door
5.3L V8 OHV
4.2L l6 DOHC
2006 Buick Rainier
CXL Sport Utility 4-Door
4.2L l6 DOHC
5.3L V8 OHV
2006 Chevrolet SSR
Base Convertible 2-Door
6.0L V8 OHV
2006 Chevrolet Trailblazer
LS Sport Utility 4-Door
LT Sport Utility 4-Door
SS Sport Utility 4-Door
4.2L l6 DOHC
5.3L V8 OHV
6.0L V8 OHV
2006 Chevrolet Trailblazer EXT
LS Sport Utility 4-Door
LT Sport Utility 4-Door
4.2L l6 DOHC
5.3L V8 OHV
2006 GMC Envoy
Denali Sport Utility 4-Door
SLE Sport Utility 4-Door
SLT Sport Utility 4-Door
5.3L V8 OHV
4.2L l6 DOHC
2006 GMC Envoy XL
Denali Sport Utility 4-Door
SLE Sport Utility 4-Door
SLT Sport Utility 4-Door
5.3L V8 OHV
4.2L l6 DOHC
2006 Isuzu Ascender
Base Sport Utility 4-Door
LS Sport Utility 4-Door
4.2L l6 DOHC
5.3L V8 OHV
2006 Saab 9-7x
4.2i Sport Utility 4-Door
5.3i Sport Utility 4-Door
4.2L l6 DOHC
5.3L V8 OHV
2007 Buick Rainier
CXL Sport Utility 4-Door
4.2L l6 DOHC
5.3L V8 OHV
2007 Chevrolet Trailblazer
LS Sport Utility 4-Door
LT Sport Utility 4-Door
SS Sport Utility 4-Door
4.2L l6 DOHC
5.3L V8 OHV
6.0L V8 OHV
2007 GMC Envoy
Denali Sport Utility 4-Door
SLE Sport Utility 4-Door
SLT Sport Utility 4-Door
5.3L V8 OHV
4.2L l6 DOHC
2007 Isuzu Ascender
S Sport Utility 4-Door
4.2L l6 DOHC
2007 Saab 9-7x
4.2i Sport Utility 4-Door
5.3i Sport Utility 4-Door
4.2L l6 DOHC
5.3L V8 OHV
2008 Chevrolet Trailblazer
Base Sport Utility 4-Door
LT Sport Utility 4-Door
SS Sport Utility 4-Door
4.2L l6 DOHC
5.3L V8 OHV
6.0L V8 OHV
2008 GMC Envoy
Denali Sport Utility 4-Door
SLE Sport Utility 4-Door
SLT Sport Utility 4-Door
5.3L V8 OHV
4.2L l6 DOHC
2008 Isuzu Ascender
S Sport Utility 4-Door
4.2L l6 DOHC
2008 Saab 9-7x
4.2i Sport Utility 4-Door
5.3i Sport Utility 4-Door
Aero Sport Utility 4-Door
4.2L l6 DOHC
5.3L V8 OHV
6.0L V8 OHV
2009 Chevrolet Trailblazer
LT Sport Utility 4-Door
SS Sport Utility 4-Door
4.2L l6 DOHC
5.3L V8 OHV
6.0L V8 OHV
2009 GMC Envoy
Denali Sport Utility 4-Door
SLE Sport Utility 4-Door
SLT Sport Utility 4-Door
5.3L V8 OHV
4.2L l6 DOHC
2009 Saab 9-7x
4.2i Sport Utility 4-Door
5.3i Sport Utility 4-Door
Aero Sport Utility 4-Door
4.2L l6 DOHC
5.3L V8 OHV
6.0L V8 OHV