2003-2007 HUMMER H2 6.0L 4X4 ENGINE MOTOR 189K OEM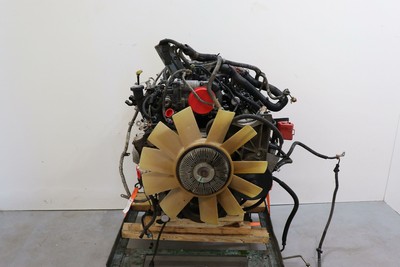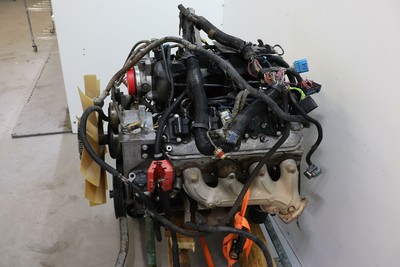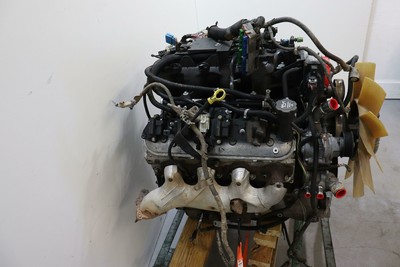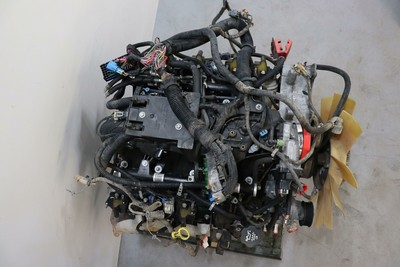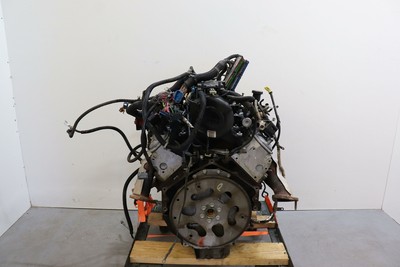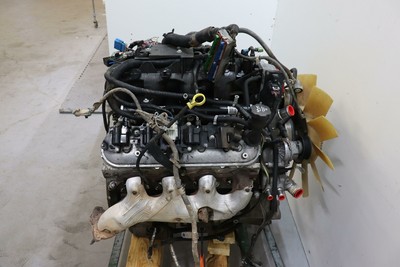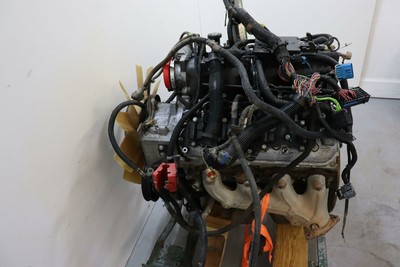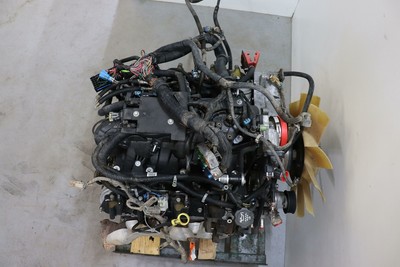 This part is no longer available for purchase.
It might be out of stock, or no longer available to purchase online. Find similar used parts online using the search box, or place a part request and let our network of trusted sellers find the part for you.
Year: 03
Manufacturer: A.m. General
Model: Hummer H2
Fitment Type: Direct Replacement
Stock: 1300
Fuel Type: Gasoline
Engine Size: 6.0L
Number of Cylinders: 8
Mileage: 189000
Might have signs of normal wear like scruffs, marks and scratches. We make pictures of every single item, so you can see its exact condition. FITMENT AND COMPATIBILITY It is the buyer's responsibility to determine whether the part will fit his/her application. If you have any doubts - check with your local dealer or other sources to make sure that you're purchasing the right part. We do not guarantee color matching on any parts. If you have any questions about color, please ask before buying. No refunds can be issued for wrong color. PAYMENT We only accept PayPal for payment. SHIPPING AND HANDLING For most items, domestic shipping is free and will be shipped within 1 business day of cleared payment. Check the SHIPPING section of the post (right after price) to see if you need to pay for the shipping. Additional charges may apply for shipping to Hawaii, Alaska or Puerto Rico. Domestically, items are shipped USPS Priority Mail or FedEx Ground. If item is less than 16 ounces, it ships USPS First Class. If you would like faster shipping, please contact us before purchase to check if that would be possible. You must pay for additional shipping charges; these charges are NON-REFUNDABLE. Very big and heavy items, such as engine, transmission and some others can only be shipped through freight. And we'll need a commercial address for that. For oversized items it's usually cheaper to send it with Greyhound bus shipping. The problem with that is they only deliver to the nearest bus station. Contact us before purchasing to check if you can use this option. Local pick-up is available for all items. Please contact us for address and other details. INTERNATIONAL SHIPPING We ship most items worldwide, but some items cannot be shipped to some countries (especially big and heavy items such as engine as well as flammable ones, such as airbags). For other options, select your country to see whether the item ships to your country and what the shipping charges are. Internationally, items are shipped the cheapest way possible. We're not responsible for any customs fees that may occur within your country. If you've got the wrong item and want to return it - we will charge 20% restocking fee. All items are marked and will be inspected once received. Only items with our mark and in original pictured condition will be refunded. If the item was damaged during shipment - you MUST give us PROOF that the carrier is at fault in order for us to file a claim.> We're not responsible for installation errors, labor expenses and/or any other expenses that may occur. Return shipping costs are BUYER'S responsibility. Please contact us before making a return. If your item doesn't meet our description or your expectations, please let us know before leaving your feedback. We are always willing to work out any problems Powered by
This part is compatible with the following vehicles:
Year/Make/Model
Body & Trim
Engine
2003 Chevrolet Silverado 1500
Base Extended Cab Pickup 4-Door
Base Standard Cab Pickup 2-Door
LS Extended Cab Pickup 4-Door
LS Standard Cab Pickup 2-Door
LT Extended Cab Pickup 4-Door
SS Extended Cab Pickup 4-Door
WT Extended Cab Pickup 4-Door
WT Standard Cab Pickup 2-Door
4.3L V6 OHV
4.8L V8 OHV
5.3L V8 FLEX OHV
5.3L V8 OHV
6.0L V8 OHV
2003 Chevrolet Silverado 1500 HD
LS Crew Cab Pickup 4-Door
LT Crew Cab Pickup 4-Door
6.0L V8 OHV
2003 Chevrolet Silverado 2500
400 SS Standard Cab Pickup 2-Door
Base Extended Cab Pickup 4-Door
Base Standard Cab Pickup 2-Door
LS Extended Cab Pickup 4-Door
LS Standard Cab Pickup 2-Door
LT Extended Cab Pickup 4-Door
5.3L V8 OHV
6.0L V8 OHV
2003 Chevrolet Silverado 2500 HD
Base Crew Cab Pickup 4-Door
Base Extended Cab Pickup 4-Door
Base Standard Cab Pickup 2-Door
LS Crew Cab Pickup 4-Door
LS Extended Cab Pickup 4-Door
LS Standard Cab Pickup 2-Door
LT Crew Cab Pickup 4-Door
LT Extended Cab Pickup 4-Door
WT Standard Cab Pickup 2-Door
6.0L V8 CNG OHV
6.0L V8 OHV
6.6L V8 DIESEL OHV Turbocharged
8.1L V8 OHV
2003 Chevrolet Silverado 3500
Base Cab & Chassis 2-Door
Base Cab & Chassis 4-Door
Base Crew Cab Pickup 4-Door
Base Extended Cab Pickup 4-Door
Base Standard Cab Pickup 2-Door
HD Standard Cab Pickup 2-Door
LS Cab & Chassis 2-Door
LS Cab & Chassis 4-Door
LS Crew Cab Pickup 4-Door
LS Extended Cab Pickup 4-Door
LS Standard Cab Pickup 2-Door
LT Crew Cab Pickup 4-Door
LT Extended Cab Pickup 4-Door
6.0L V8 CNG OHV
6.0L V8 OHV
6.6L V8 DIESEL OHV Turbocharged
8.1L V8 OHV
5.7L V8 OHV
2003 Chevrolet Suburban 2500
LS Sport Utility 4-Door
LT Sport Utility 4-Door
6.0L V8 OHV
8.1L V8 OHV
2003 GMC Sierra 1500
Base Extended Cab Pickup 4-Door
Base Standard Cab Pickup 2-Door
Denali Extended Cab Pickup 4-Door
SL Extended Cab Pickup 4-Door
SL Standard Cab Pickup 2-Door
SLE Extended Cab Pickup 4-Door
SLE Standard Cab Pickup 2-Door
SLT Extended Cab Pickup 4-Door
WT Extended Cab Pickup 4-Door
WT Standard Cab Pickup 2-Door
4.3L V6 OHV
4.8L V8 OHV
5.3L V8 FLEX OHV
5.3L V8 OHV
6.0L V8 OHV
2003 GMC Sierra 1500 HD
SLE Crew Cab Pickup 4-Door
SLT Crew Cab Pickup 4-Door
6.0L V8 OHV
2003 GMC Sierra 2500
Base Extended Cab Pickup 4-Door
Base Standard Cab Pickup 2-Door
SLE Extended Cab Pickup 4-Door
SLE Standard Cab Pickup 2-Door
SLT Extended Cab Pickup 4-Door
WT Standard Cab Pickup 2-Door
6.0L V8 OHV
2003 GMC Sierra 2500 HD
Base Crew Cab Pickup 4-Door
Base Extended Cab Pickup 4-Door
Base Standard Cab Pickup 2-Door
SLE Crew Cab Pickup 4-Door
SLE Extended Cab Pickup 4-Door
SLE Standard Cab Pickup 2-Door
SLT Crew Cab Pickup 4-Door
SLT Extended Cab Pickup 4-Door
WT Standard Cab Pickup 2-Door
6.0L V8 CNG OHV
6.0L V8 OHV
6.6L V8 DIESEL OHV Turbocharged
8.1L V8 OHV
2003 GMC Sierra 3500
Base Cab & Chassis 2-Door
Base Cab & Chassis 4-Door
Base Crew Cab Pickup 4-Door
Base Extended Cab Pickup 4-Door
Base Standard Cab Pickup 2-Door
SLE Cab & Chassis 2-Door
SLE Cab & Chassis 4-Door
SLE Crew Cab Pickup 4-Door
SLE Extended Cab Pickup 4-Door
SLE Standard Cab Pickup 2-Door
SLT Crew Cab Pickup 4-Door
SLT Extended Cab Pickup 4-Door
6.0L V8 CNG OHV
6.0L V8 OHV
6.6L V8 DIESEL OHV Turbocharged
8.1L V8 OHV
2003 GMC Yukon
Denali Sport Utility 4-Door
SLE Sport Utility 4-Door
SLT Sport Utility 4-Door
6.0L V8 OHV
4.8L V8 OHV
5.3L V8 FLEX OHV
5.3L V8 OHV
2003 GMC Yukon XL 1500
Denali Sport Utility 4-Door
SLE Sport Utility 4-Door
SLT Sport Utility 4-Door
6.0L V8 OHV
5.3L V8 FLEX OHV
5.3L V8 OHV
2003 GMC Yukon XL 2500
SLE Sport Utility 4-Door
SLT Sport Utility 4-Door
6.0L V8 OHV
8.1L V8 OHV
2003 Hummer H2
Base Sport Utility 4-Door
6.0L V8 OHV
2004 Chevrolet Silverado 1500
Base Extended Cab Pickup 4-Door
Base Standard Cab Pickup 2-Door
Hybrid Extended Cab Pickup 4-Door
LS Crew Cab Pickup 4-Door
LS Extended Cab Pickup 4-Door
LS Standard Cab Pickup 2-Door
LT Crew Cab Pickup 4-Door
LT Extended Cab Pickup 4-Door
SS Extended Cab Pickup 4-Door
WT Extended Cab Pickup 4-Door
WT Standard Cab Pickup 2-Door
Z71 Crew Cab Pickup 4-Door
Z71 Extended Cab Pickup 4-Door
Z71 Standard Cab Pickup 2-Door
4.3L V6 OHV
4.8L V8 OHV
5.3L V8 FLEX OHV
5.3L V8 OHV
5.3L V8 ELECTRIC/ OHV
6.0L V8 OHV
2004 Chevrolet Silverado 2500
400 SS Standard Cab Pickup 2-Door
Base Extended Cab Pickup 4-Door
Base Standard Cab Pickup 2-Door
LS Crew Cab Pickup 4-Door
LS Extended Cab Pickup 4-Door
LS Standard Cab Pickup 2-Door
LT Crew Cab Pickup 4-Door
LT Extended Cab Pickup 4-Door
WT Extended Cab Pickup 4-Door
WT Standard Cab Pickup 2-Door
5.3L V8 OHV
6.0L V8 OHV
2004 Chevrolet Silverado 2500 HD
Base Crew Cab Pickup 4-Door
Base Extended Cab Pickup 4-Door
Base Standard Cab Pickup 2-Door
LS Crew Cab Pickup 4-Door
LS Extended Cab Pickup 4-Door
LS Standard Cab Pickup 2-Door
LT Crew Cab Pickup 4-Door
LT Extended Cab Pickup 4-Door
WT Crew Cab Pickup 4-Door
WT Extended Cab Pickup 4-Door
WT Standard Cab Pickup 2-Door
6.0L V8 CNG OHV
6.0L V8 OHV
6.6L V8 DIESEL OHV Turbocharged
8.1L V8 OHV
2004 Chevrolet Silverado 3500
Base Cab & Chassis 2-Door
Base Cab & Chassis 4-Door
Base Crew Cab Pickup 4-Door
Base Extended Cab Pickup 4-Door
Base Standard Cab Pickup 2-Door
HD Standard Cab Pickup 2-Door
LS Cab & Chassis 2-Door
LS Cab & Chassis 4-Door
LS Crew Cab Pickup 4-Door
LS Extended Cab Pickup 4-Door
LS Standard Cab Pickup 2-Door
LT Crew Cab Pickup 4-Door
LT Extended Cab Pickup 4-Door
WT Cab & Chassis 2-Door
WT Cab & Chassis 4-Door
WT Crew Cab Pickup 4-Door
WT Extended Cab Pickup 4-Door
WT Standard Cab Pickup 2-Door
6.0L V8 CNG OHV
6.0L V8 OHV
6.6L V8 DIESEL OHV Turbocharged
8.1L V8 OHV
5.7L V8 OHV
2004 Chevrolet Suburban 2500
LS Sport Utility 4-Door
LT Sport Utility 4-Door
6.0L V8 OHV
8.1L V8 OHV
2004 GMC Sierra 1500
Base Extended Cab Pickup 4-Door
Base Standard Cab Pickup 2-Door
Denali Extended Cab Pickup 4-Door
SLE Crew Cab Pickup 4-Door
SLE Extended Cab Pickup 4-Door
SLE Standard Cab Pickup 2-Door
SLT Crew Cab Pickup 4-Door
SLT Extended Cab Pickup 4-Door
WT Extended Cab Pickup 4-Door
WT Standard Cab Pickup 2-Door
4.3L V6 OHV
4.8L V8 OHV
5.3L V8 FLEX OHV
5.3L V8 OHV
6.0L V8 OHV
2004 GMC Sierra 2500
Base Extended Cab Pickup 4-Door
Base Standard Cab Pickup 2-Door
SLE Crew Cab Pickup 4-Door
SLE Extended Cab Pickup 4-Door
SLE Standard Cab Pickup 2-Door
SLT Crew Cab Pickup 4-Door
SLT Extended Cab Pickup 4-Door
WT Extended Cab Pickup 4-Door
WT Standard Cab Pickup 2-Door
6.0L V8 OHV
2004 GMC Sierra 2500 HD
Base Crew Cab Pickup 4-Door
Base Extended Cab Pickup 4-Door
Base Standard Cab Pickup 2-Door
SLE Crew Cab Pickup 4-Door
SLE Extended Cab Pickup 4-Door
SLE Standard Cab Pickup 2-Door
SLT Crew Cab Pickup 4-Door
SLT Extended Cab Pickup 4-Door
WT Crew Cab Pickup 4-Door
WT Extended Cab Pickup 4-Door
WT Standard Cab Pickup 2-Door
6.0L V8 CNG OHV
6.0L V8 OHV
6.6L V8 DIESEL OHV Turbocharged
8.1L V8 OHV
2004 GMC Sierra 3500
Base Cab & Chassis 2-Door
Base Cab & Chassis 4-Door
Base Crew Cab Pickup 4-Door
Base Extended Cab Pickup 4-Door
Base Standard Cab Pickup 2-Door
SLE Cab & Chassis 2-Door
SLE Cab & Chassis 4-Door
SLE Crew Cab Pickup 4-Door
SLE Extended Cab Pickup 4-Door
SLE Standard Cab Pickup 2-Door
SLT Crew Cab Pickup 4-Door
SLT Extended Cab Pickup 4-Door
WT Cab & Chassis 2-Door
WT Cab & Chassis 4-Door
WT Crew Cab Pickup 4-Door
WT Extended Cab Pickup 4-Door
WT Standard Cab Pickup 2-Door
6.0L V8 CNG OHV
6.0L V8 OHV
6.6L V8 DIESEL OHV Turbocharged
8.1L V8 OHV
2004 GMC Yukon
Denali Sport Utility 4-Door
SLE Sport Utility 4-Door
SLT Sport Utility 4-Door
6.0L V8 OHV
4.8L V8 OHV
5.3L V8 FLEX OHV
5.3L V8 OHV
2004 GMC Yukon XL 1500
Denali Sport Utility 4-Door
SLE Sport Utility 4-Door
SLT Sport Utility 4-Door
6.0L V8 OHV
5.3L V8 FLEX OHV
5.3L V8 OHV
2004 GMC Yukon XL 2500
SLE Sport Utility 4-Door
SLT Sport Utility 4-Door
6.0L V8 OHV
8.1L V8 OHV
2004 Hummer H2
Base Sport Utility 4-Door
6.0L V8 OHV
2005 Chevrolet Silverado 1500
Base Extended Cab Pickup 4-Door
Base Standard Cab Pickup 2-Door
Hybrid Extended Cab Pickup 4-Door
LS Crew Cab Pickup 4-Door
LS Extended Cab Pickup 4-Door
LS Standard Cab Pickup 2-Door
LT Crew Cab Pickup 4-Door
LT Extended Cab Pickup 4-Door
SS Extended Cab Pickup 4-Door
4.3L V6 OHV
4.8L V8 OHV
5.3L V8 FLEX OHV
5.3L V8 OHV
5.3L V8 ELECTRIC/ OHV
6.0L V8 OHV
2005 Chevrolet Silverado 1500 HD
Base Crew Cab Pickup 4-Door
LS Crew Cab Pickup 4-Door
LT Crew Cab Pickup 4-Door
6.0L V8 OHV
2005 Chevrolet Silverado 2500
400 SS Standard Cab Pickup 2-Door
Base Standard Cab Pickup 2-Door
5.3L V8 OHV
2005 Chevrolet Silverado 2500 HD
Base Crew Cab Pickup 4-Door
Base Extended Cab Pickup 4-Door
Base Standard Cab Pickup 2-Door
LS Crew Cab Pickup 4-Door
LS Extended Cab Pickup 4-Door
LS Standard Cab Pickup 2-Door
LT Crew Cab Pickup 4-Door
LT Extended Cab Pickup 4-Door
WT Crew Cab Pickup 4-Door
WT Extended Cab Pickup 4-Door
WT Standard Cab Pickup 2-Door
6.0L V8 CNG OHV
6.0L V8 OHV
6.6L V8 DIESEL OHV Turbocharged
8.1L V8 OHV
2005 Chevrolet Silverado 3500
Base Cab & Chassis 2-Door
Base Cab & Chassis 4-Door
Base Crew Cab Pickup 4-Door
Base Extended Cab Pickup 4-Door
Base Standard Cab Pickup 2-Door
LS Cab & Chassis 2-Door
LS Cab & Chassis 4-Door
LS Crew Cab Pickup 4-Door
LS Extended Cab Pickup 4-Door
LS Standard Cab Pickup 2-Door
LT Crew Cab Pickup 4-Door
LT Extended Cab Pickup 4-Door
6.0L V8 CNG OHV
6.0L V8 OHV
6.6L V8 DIESEL OHV Turbocharged
8.1L V8 OHV
5.7L V8 OHV
2005 Chevrolet Suburban 2500
LS Sport Utility 4-Door
LT Sport Utility 4-Door
6.0L V8 OHV
8.1L V8 OHV
2005 GMC Sierra 1500
Base Extended Cab Pickup 4-Door
Base Standard Cab Pickup 2-Door
Denali Crew Cab Pickup 4-Door
Hybrid Extended Cab Pickup 4-Door
SLE Crew Cab Pickup 4-Door
SLE Extended Cab Pickup 4-Door
SLE Standard Cab Pickup 2-Door
SLT Crew Cab Pickup 4-Door
SLT Extended Cab Pickup 4-Door
WT Extended Cab Pickup 4-Door
WT Standard Cab Pickup 2-Door
4.3L V6 OHV
4.8L V8 OHV
5.3L V8 FLEX OHV
5.3L V8 OHV
6.0L V8 OHV
5.3L V8 ELECTRIC/ OHV
2005 GMC Sierra 1500 HD
SLE Crew Cab Pickup 4-Door
SLT Crew Cab Pickup 4-Door
6.0L V8 OHV
2005 GMC Sierra 2500 HD
Base Crew Cab Pickup 4-Door
Base Extended Cab Pickup 4-Door
Base Standard Cab Pickup 2-Door
SLE Crew Cab Pickup 4-Door
SLE Extended Cab Pickup 4-Door
SLE Standard Cab Pickup 2-Door
SLT Crew Cab Pickup 4-Door
SLT Extended Cab Pickup 4-Door
WT Crew Cab Pickup 4-Door
WT Extended Cab Pickup 4-Door
WT Standard Cab Pickup 2-Door
6.0L V8 CNG OHV
6.0L V8 OHV
6.6L V8 DIESEL OHV Turbocharged
8.1L V8 OHV
2005 GMC Sierra 3500
Base Cab & Chassis 2-Door
Base Cab & Chassis 4-Door
Base Crew Cab Pickup 4-Door
Base Extended Cab Pickup 4-Door
Base Standard Cab Pickup 2-Door
SLE Cab & Chassis 2-Door
SLE Cab & Chassis 4-Door
SLE Crew Cab Pickup 4-Door
SLE Extended Cab Pickup 4-Door
SLE Standard Cab Pickup 2-Door
SLT Crew Cab Pickup 4-Door
SLT Extended Cab Pickup 4-Door
WT Cab & Chassis 2-Door
WT Cab & Chassis 4-Door
WT Crew Cab Pickup 4-Door
WT Extended Cab Pickup 4-Door
WT Standard Cab Pickup 2-Door
6.0L V8 CNG OHV
6.0L V8 OHV
6.6L V8 DIESEL OHV Turbocharged
8.1L V8 OHV
2005 GMC Yukon
Denali Sport Utility 4-Door
SLE Sport Utility 4-Door
SLT Sport Utility 4-Door
6.0L V8 OHV
4.8L V8 OHV
5.3L V8 FLEX OHV
5.3L V8 OHV
2005 GMC Yukon XL 1500
Denali Sport Utility 4-Door
SLE Sport Utility 4-Door
SLT Sport Utility 4-Door
6.0L V8 OHV
5.3L V8 FLEX OHV
5.3L V8 OHV
2005 GMC Yukon XL 2500
SLE Sport Utility 4-Door
SLT Sport Utility 4-Door
6.0L V8 OHV
8.1L V8 OHV
2005 Hummer H2
Adventure Crew Cab Pickup 4-Door
Adventure Sport Utility 4-Door
Base Crew Cab Pickup 4-Door
Base Sport Utility 4-Door
Luxury Sport Utility 4-Door
6.0L V8 OHV
2006 Chevrolet Silverado 1500
Base Standard Cab Pickup 2-Door
Hybrid Extended Cab Pickup 4-Door
LS Crew Cab Pickup 4-Door
LS Extended Cab Pickup 4-Door
LS Standard Cab Pickup 2-Door
LT Crew Cab Pickup 4-Door
LT Extended Cab Pickup 4-Door
LT Standard Cab Pickup 2-Door
SS Extended Cab Pickup 4-Door
WT Extended Cab Pickup 4-Door
WT Standard Cab Pickup 2-Door
4.3L V6 OHV
5.3L V8 ELECTRIC/ OHV
4.8L V8 OHV
5.3L V8 FLEX OHV
5.3L V8 OHV
6.0L V8 OHV
2006 Chevrolet Silverado 1500 HD
LT Crew Cab Pickup 4-Door
6.0L V8 OHV
2006 Chevrolet Silverado 2500
Base Standard Cab Pickup 2-Door
4.8L V8 OHV
5.3L V8 OHV
2006 Chevrolet Silverado 2500 HD
LS Crew Cab Pickup 4-Door
LS Extended Cab Pickup 4-Door
LS Standard Cab Pickup 2-Door
LT Crew Cab Pickup 4-Door
LT Extended Cab Pickup 4-Door
WT Crew Cab Pickup 4-Door
WT Extended Cab Pickup 4-Door
WT Standard Cab Pickup 2-Door
6.0L V8 OHV
6.6L V8 DIESEL OHV Turbocharged
8.1L V8 OHV
2006 Chevrolet Silverado 3500
Base Standard Cab Pickup 2-Door
HD Standard Cab Pickup 2-Door
LS Cab & Chassis 2-Door
LS Cab & Chassis 4-Door
LS Crew Cab Pickup 4-Door
LS Extended Cab Pickup 4-Door
LS Standard Cab Pickup 2-Door
LT Cab & Chassis 4-Door
LT Crew Cab Pickup 4-Door
LT Extended Cab Pickup 4-Door
WT Cab & Chassis 2-Door
WT Cab & Chassis 4-Door
WT Crew Cab Pickup 4-Door
WT Extended Cab Pickup 4-Door
WT Standard Cab Pickup 2-Door
5.7L V8 OHV
6.0L V8 OHV
6.6L V8 DIESEL OHV Turbocharged
8.1L V8 OHV
2006 Chevrolet Suburban 1500
Base Sport Utility 4-Door
LS Sport Utility 4-Door
LT Sport Utility 4-Door
LTZ Sport Utility 4-Door
Z71 Sport Utility 4-Door
5.3L V8 FLEX OHV
5.3L V8 OHV
6.0L V8 OHV
2006 Chevrolet Suburban 2500
LS Sport Utility 4-Door
LT Sport Utility 4-Door
6.0L V8 OHV
8.1L V8 OHV
2006 GMC Sierra 1500
Denali Crew Cab Pickup 4-Door
Hybrid Extended Cab Pickup 4-Door
SL Crew Cab Pickup 4-Door
SL Extended Cab Pickup 4-Door
SL Standard Cab Pickup 2-Door
SLE Crew Cab Pickup 4-Door
SLE Extended Cab Pickup 4-Door
SLE Standard Cab Pickup 2-Door
SLT Crew Cab Pickup 4-Door
SLT Extended Cab Pickup 4-Door
WT Extended Cab Pickup 4-Door
WT Standard Cab Pickup 2-Door
6.0L V8 OHV
5.3L V8 ELECTRIC/ OHV
4.3L V6 OHV
4.8L V8 OHV
5.3L V8 FLEX OHV
5.3L V8 OHV
2006 GMC Sierra 1500 HD
SLE Crew Cab Pickup 4-Door
SLT Crew Cab Pickup 4-Door
6.0L V8 OHV
2006 GMC Sierra 2500 HD
SL Crew Cab Pickup 4-Door
SL Extended Cab Pickup 4-Door
SL Standard Cab Pickup 2-Door
SLE Crew Cab Pickup 4-Door
SLE Extended Cab Pickup 4-Door
SLE Standard Cab Pickup 2-Door
SLT Crew Cab Pickup 4-Door
SLT Extended Cab Pickup 4-Door
WT Crew Cab Pickup 4-Door
WT Extended Cab Pickup 4-Door
WT Standard Cab Pickup 2-Door
6.0L V8 OHV
6.6L V8 DIESEL OHV Turbocharged
8.1L V8 OHV
2006 GMC Sierra 3500
SL Cab & Chassis 2-Door
SL Cab & Chassis 4-Door
SL Crew Cab Pickup 4-Door
SL Extended Cab Pickup 4-Door
SL Standard Cab Pickup 2-Door
SLE Cab & Chassis 2-Door
SLE Cab & Chassis 4-Door
SLE Crew Cab Pickup 4-Door
SLE Extended Cab Pickup 4-Door
SLE Standard Cab Pickup 2-Door
SLT Crew Cab Pickup 4-Door
SLT Extended Cab Pickup 4-Door
WT Cab & Chassis 2-Door
WT Cab & Chassis 4-Door
WT Crew Cab Pickup 4-Door
WT Extended Cab Pickup 4-Door
WT Standard Cab Pickup 2-Door
6.0L V8 OHV
6.6L V8 DIESEL OHV Turbocharged
8.1L V8 OHV
2006 GMC Yukon
Denali Sport Utility 4-Door
SL Sport Utility 4-Door
SLE Sport Utility 4-Door
SLT Sport Utility 4-Door
6.0L V8 OHV
4.8L V8 OHV
5.3L V8 FLEX OHV
5.3L V8 OHV
2006 GMC Yukon XL 1500
Denali Sport Utility 4-Door
SL Sport Utility 4-Door
SLE Sport Utility 4-Door
SLT Sport Utility 4-Door
6.0L V8 OHV
5.3L V8 FLEX OHV
5.3L V8 OHV
2006 GMC Yukon XL 2500
SLE Sport Utility 4-Door
SLT Sport Utility 4-Door
6.0L V8 OHV
8.1L V8 OHV
2006 Hummer H2
Adventure Crew Cab Pickup 4-Door
Base Crew Cab Pickup 4-Door
Base Sport Utility 4-Door
Luxury Sport Utility 4-Door
6.0L V8 OHV
2007 Chevrolet Silverado 1500
Base Standard Cab Pickup 2-Door
LT Crew Cab Pickup 4-Door
LT Extended Cab Pickup 4-Door
LT Standard Cab Pickup 2-Door
LTZ Crew Cab Pickup 4-Door
LTZ Extended Cab Pickup 4-Door
LTZ Standard Cab Pickup 2-Door
WT Crew Cab Pickup 4-Door
WT Extended Cab Pickup 4-Door
WT Standard Cab Pickup 2-Door
5.3L V8 OHV
4.8L V8 OHV
5.3L V8 FLEX OHV
6.0L V8 OHV
4.3L V6 OHV
2007 Chevrolet Silverado 1500 HD Classic
LT Crew Cab Pickup 4-Door
6.0L V8 OHV
2007 Chevrolet Silverado 2500
Base Standard Cab Pickup 2-Door
Cheyenne Standard Cab Pickup 2-Door
4.8L V8 OHV
5.3L V8 OHV
2007 Chevrolet Silverado 2500 HD
LT Crew Cab Pickup 4-Door
LT Extended Cab Pickup 4-Door
LT Standard Cab Pickup 2-Door
LTZ Crew Cab Pickup 4-Door
LTZ Extended Cab Pickup 4-Door
WT Crew Cab Pickup 4-Door
WT Extended Cab Pickup 4-Door
WT Standard Cab Pickup 2-Door
6.0L V8 OHV
6.6L V8 DIESEL OHV Turbocharged
2007 Chevrolet Silverado 3500
Base Standard Cab Pickup 2-Door
5.7L V8 OHV
2007 Chevrolet Silverado 3500 HD
LT Cab & Chassis 2-Door
LT Cab & Chassis 4-Door
LT Crew Cab Pickup 4-Door
LT Extended Cab Pickup 4-Door
LT Standard Cab Pickup 2-Door
LTZ Crew Cab Pickup 4-Door
LTZ Extended Cab Pickup 4-Door
WT Cab & Chassis 2-Door
WT Cab & Chassis 4-Door
WT Crew Cab Pickup 4-Door
WT Extended Cab Pickup 4-Door
WT Standard Cab Pickup 2-Door
6.0L V8 OHV
6.6L V8 DIESEL OHV Turbocharged
2007 GMC Sierra
Base Crew Cab Pickup 4-Door
5.3L V8 OHV
2007 GMC Sierra 1500
Denali Crew Cab Pickup 4-Door
SLE Crew Cab Pickup 4-Door
SLE Extended Cab Pickup 4-Door
SLE Standard Cab Pickup 2-Door
SLT Crew Cab Pickup 4-Door
SLT Extended Cab Pickup 4-Door
WT Crew Cab Pickup 4-Door
WT Extended Cab Pickup 4-Door
WT Standard Cab Pickup 2-Door
6.2L V8 OHV
4.8L V8 OHV
5.3L V8 FLEX OHV
5.3L V8 OHV
6.0L V8 OHV
4.3L V6 OHV
2007 GMC Sierra 2500 HD
SLE Crew Cab Pickup 4-Door
SLE Extended Cab Pickup 4-Door
SLE Standard Cab Pickup 2-Door
SLT Crew Cab Pickup 4-Door
SLT Extended Cab Pickup 4-Door
WT Crew Cab Pickup 4-Door
WT Extended Cab Pickup 4-Door
WT Standard Cab Pickup 2-Door
6.0L V8 OHV
6.6L V8 DIESEL OHV Turbocharged
2007 GMC Sierra 3500 HD
SLE Cab & Chassis 2-Door
SLE Cab & Chassis 4-Door
SLE Crew Cab Pickup 4-Door
SLE Extended Cab Pickup 4-Door
SLE Standard Cab Pickup 2-Door
SLT Crew Cab Pickup 4-Door
SLT Extended Cab Pickup 4-Door
WT Cab & Chassis 2-Door
WT Cab & Chassis 4-Door
WT Crew Cab Pickup 4-Door
WT Extended Cab Pickup 4-Door
WT Standard Cab Pickup 2-Door
6.0L V8 OHV
6.6L V8 DIESEL OHV Turbocharged
2007 Hummer H2
Adventure Sport Utility 4-Door
Base Crew Cab Pickup 4-Door
Base Sport Utility 4-Door
Luxury Sport Utility 4-Door
Special Edition Sport Utility 4-Door
6.0L V8 OHV
Returns Accepted: Yes
Item must be returned within: 30 Days
Refund will be given as: Money back or replacement (buyer's choice)
Return shipping will be paid by: Buyer
Restocking Fee: No