2 Hankook Dynapro HT SilentFoam 225/65R17 102H Used Tire 9-10/32 406013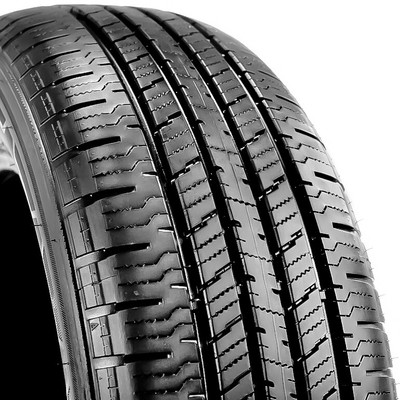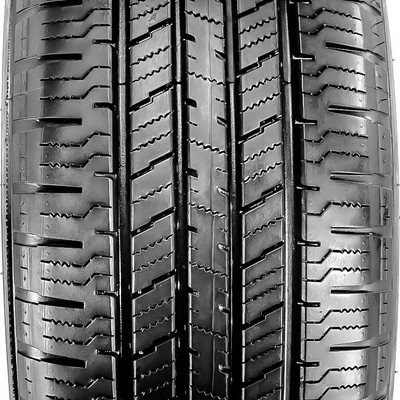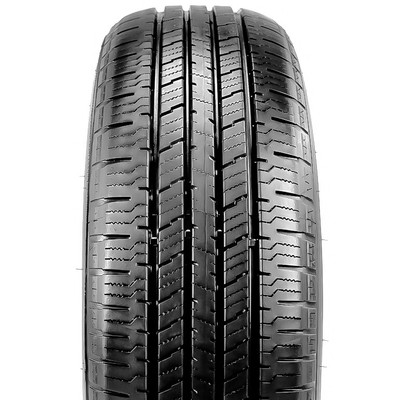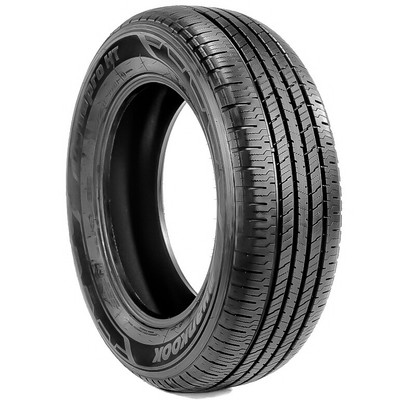 This part is no longer available for purchase.
It might be out of stock, or no longer available to purchase online. Find similar used parts online using the search box, or place a part request and let our network of trusted sellers find the part for you.
Restocking Fee: No.
Returns Accepted: Returns Accepted.
Item must be returned within: 60 Days.
Refund will be given as: Money back or replacement (buyer's choice).
Return shipping will be paid by: Buyer.
Brand: Hankook.
Manufacturer Part Number: 1012467.
Tread Depth: 9-10/32.
Car Type: Truck/SUV.
Tire Type: All Season.
Section Width: 225.
Aspect Ratio: 65.
Rim Diameter: 17.
Load Index: 102.
Speed Index: H.
Quantity: 2.
Rebate Available: No.
Seller Notes: 9-10/32 remaining. Might have been professionally repaired.
Why Buy From Us? Largest online used tire retailer in the USA 90 Day No Hassle Money Back Return Policy Fast and Free FedEx shipping! All Orders Shipped within 1 business day Family owned and operated for over 10 years Over 300,000 satisfied customers! Low Prices Backed by Our Price Match Policy All Used Tires are Air-Tested Price Match Guarantee Buy It With Confidence Price Match Policy, Plus 10% Discount VYC Tires offers the following price-match policy on all of its sales of used tires. (THIS POLICY DOES NOT APPLY TO NEW TIRES). -- The price-match policy applies only to comparable tires, meaning tires of the same size, same brand, same model and same quality (meaning remaining tread life). -- The price-match policy applies only to currently listed tires. The steps to follow to take advantage of VYC Tires price-match policy are as follows. -- VYC TIRES RESERVES THE RIGHT TO MAKE THE FINAL DETERMINATION OF WHETHER A TIRE IS SUFFICIENTLY COMPARABLE TO QUALIFY FOR THE PRICE-MATCH POLICY. Terms of Sale Terms and Conditions of Purchase PLEASE TAKE YOUR TIME TO READ THIS CAREFULLY, AS THESE TERMS APPLY TO ANY PURCHASE OF NEW OR USED TIRES FROM VYC TIRES, INC. ALL NEW AND USED TIRES SOLD BY VYC TIRES, INC. ARE SOLD IN AS IS CONDITION, WITH NO EXPRESS OR IMPLIED WARRANTIES OR GUARANTIES, OTHER THAN AS STATED BELOW. All tires listed for sale are used unless stated in the description as being BRAND NEW or NEW. VYC Tires, Inc., does not know the history (including repairs made) or prior use of any tires sold. When we receive each tire our personnel visually examine it and air test, solely for the purpose of determining tread depth and any visually apparent damage. Some tires may have been professionally repaired (safe spots only, meaning no sidewall repairs), tires could be patched or stem patched. We do not though warrant or represent the quality of any of those repairs. We do however guarantee there have been no sidewall repairs. After we receive your Order the tires are again checked visually and with air before being packed and shipped. If damage is discovered during this second visual inspection, the tires will not be shipped, but instead the buyer will be contacted within 24 hours by e-mail or telephone. Once received by the purchaser, the installer of the tires MUST make a final inspection of each and every tire before installation onto a motor vehicle. If the inspection conducted by the installer reveals damage to the tire, the tire can be returned to VYC Tires, Inc. in accordance with our 90-day return procedures, for either a refund or replacement. However, if upon receipt it is determined that the tire was damaged when shipped to you then there will be no restocking fee and VYC Tires, Inc. will pay the shipping costs. Failure to notify VYC Tires, Inc. by telephone of any unsatisfactory condition of a tire within five (5) days of receipt of the tire means you have accepted the tire in its condition when received by you. You must also provide a description of nature of the damage, and whether you intend to return the tire(s). All tires are sold subject to our 90-day customer satisfaction return policy. VYC Tires, Inc. does not guarantee whitewall or white letters; we guarantee only that one sidewall will be black. Rims (wheels) are NOT included. Pictured tire is of a past or present tire that represents, brand, model, size and the tread depth. UPON PLACING AN ORDER FOR TIRES THE PURCHASER UNDERSTANDS AND AGREES THAT, IN EXCHANGE FOR VYC TIRES, INC.S RETURN POLICY, ALL TIRES, BOTH NEW AND USED, ARE SOLD WITHOUT ANY EXPRESS OR IMPLIED WARRANTIES, OTHER THAN THE STATEMENTS CONTAINED ABOVE, AND ANY SALE RESULTING FROM YOUR ORDER IS AS-IS, WHICH MEANS THERE ARE NO IMPLIED WARRANTIES, WHETHER OF MERCHANTABILITY OR FITNESS FOR A PARTICULAR PURPOSE. PUT ANOTHER WAY, THERE ARE NO WARRANTIES WHICH EXTEND BEYOND WHATEVER IS STATED IN THESE TERMS AND CONDITIONS. TO THE EXTENT PERMITTED BY LAW, VYC TIRES, INC., ALSO DISCLAIMS ANY LIABILITY FOR CONSEQUENTIAL OR OTHER DAMAGES, LOSSES, COSTS, FEES OR EXPENSES, AS WELL AS LOSS OF PROFITS AND BUSINESS INTERRUPTION, BEYOND ITS RETURN POLICY STATED ABOVE. In purchasing any tire(s) from VYC Tires, Inc. you agree that regardless of where you may be located or the tires may be shipped, Pennsylvania law shall apply to this transaction (excluding its conflicts of laws rules) particularly considering that your order is being placed to VYC Tires, Inc.'s offices in Pennsylvania, payment is being received in Pennsylvania, and the tires are being shipped from Pennsylvania. Returns Policy VYC TIRES, INC.'S CUSTOMER SATISFACTION NINETY (90) DAY RETURN POLICY If you are not satisfied for any reason with a tire we have shipped to you you may return it to VYC Tires, Inc. for refund or replacement. But to do so you, the buyer, must comply with the following. -- If you choose to return the tire to our location, it will be at your cost and expense. -- The tire cannot have been used, meaning driven, by you, and VYC Tires, Inc. reserves the right to reject a return if the tire has been damaged or if the tread shows usage beyond the amount when the tire was shipped. -- THE 90-DAY RETURN POLICY DOES NOT APPLY, AND NO REFUND OR REPLACEMENT WILL BE ISSUED, IF WE ARE CONTACTED BY YOU MORE THAN 90 DAYS AFTER THE TIRE HAS BEEN SHIPPED, OR IF THE TIRE(S) HAS/HAVE BEEN DRIVEN BY THE PURCHASER. -- Every returned tire must have the VYC logo on it. -- A restocking fee of 15% will be applied to all returned tires. Our goal is to provide quality tires at reasonable pricing. If you have any questions or concerns please contact us, and we will attempt to respond promptly and to answer your questions or concerns. Thank you. We're open: Monday - Friday 9AM - 6PM ET Saturday 9AM - 6PM ET Local Pickup: Monday - Friday 9AM - 5PM Saturday 9AM - 1PM