1997-2000 OLDSMOBILE SILHOUETTE 3.4L A/C COMPRESSOR KIT.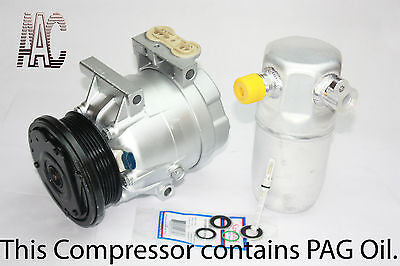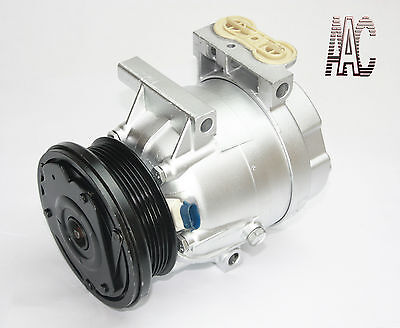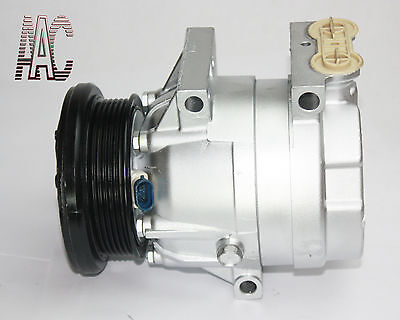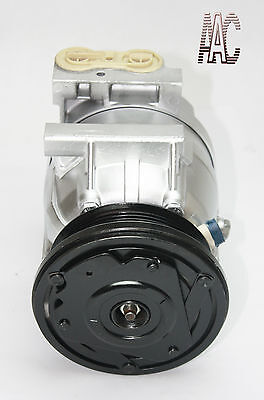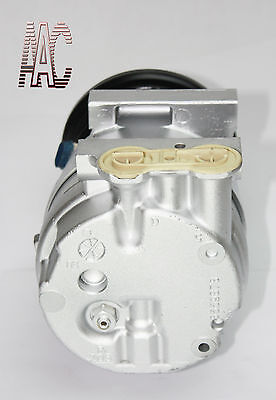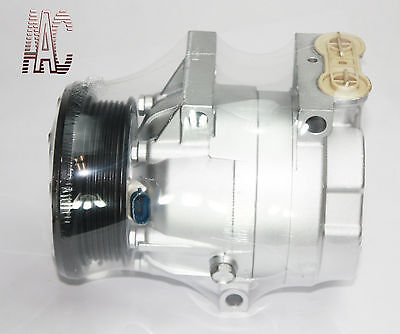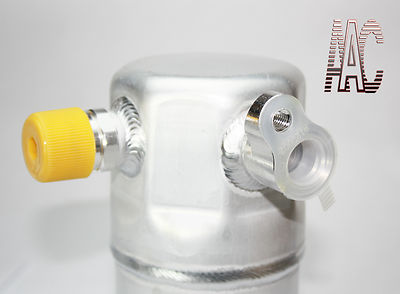 Part number N/A is available for purchase online. To purchase the part or to get additional information about the part before you purchase it, click on the View More Details button.
Item #:

PR-121589886608

Ships From:

Anaheim, California
Price:

$165.93
Restocking Fee: 15%.
Returns Accepted: Returns Accepted.
Item must be returned within: 30 Days.
Refund will be given as: Money back or replacement (buyer's choice).
Return shipping will be paid by: Buyer.
Brand: ACE.
Interchange Part Number: 57992.
Other Part Number: Accumulators: 33214, ACE-1792.
Surface Finish: OEM Remanufactured In USA.
Warranty: Yes.
Part Brand: GM V5.
Term: One year Warranty.
Groove: 6 Groove.
Belt Type: Serpentine.
Clutch Dia. 4.2",: 4.250," , 107.950 mm.
Manufacturer Part Number: N/A.
Untitled Document 1996-2003 PONTIAC GRAND PRIX 3.1L 1999 PONTIAC MONTANA 3.4L 1997-1998 PONTIAC TRANS SPORT 3.4L 1997-2005 BUICK CENTURY 3.1L 2000-2003 CHEVROLET IMPALA 3.4L 1998-2001 CHEVROLET LUMINA 3.1L 2001-2003 CHEVROLET MONTE CARLO 3.4L 1997-1999 CHEVROLET VENTURE 3.4L 1997-1999 OLDSMOBILE SILHOUETTE 3.4L Compressor Ships Pre-Charged with PAG OilEverything Shown in Photo is included with Order. Shipping: Expedited Shipping: is $19.95 within all 50 United States and including Alaska and Hawaii (2-3 Business Days)U.S. Territories: Puerto RicoNorth Marina IslandsVirgin IslandsAmerican Samoa GuamMay take 3-5 Business daysExpress Shipping: is calculated based on your location. (1-2 Business Days) International Shipping: is calculated based on your location.
Part number N/A is compatible with the following vehicles:
Year/Make/Model
Body & Trim
Engine
1996 Pontiac Grand Prix
Base Coupe 2-Door
Base Sedan 4-Door
SE Coupe 2-Door
SE Sedan 4-Door
3.1L V6 OHV
1997 Buick Century
Custom Sedan 4-Door
Limited Sedan 4-Door
3.1L V6 OHV
1997 Chevrolet Venture
Base Mini Passenger Van 3-Door
Base Mini Passenger Van 4-Door
LS Mini Passenger Van 3-Door
LS Mini Passenger Van 4-Door
3.4L V6 OHV
3.4L V6 OHV
1997 Oldsmobile Silhouette
Base Mini Passenger Van 3-Door
Base Mini Passenger Van 4-Door
GL Mini Passenger Van 3-Door
GL Mini Passenger Van 4-Door
GLS Mini Passenger Van 3-Door
GLS Mini Passenger Van 4-Door
3.4L V6 OHV
1997 Pontiac Grand Prix
SE Coupe 2-Door
SE Sedan 4-Door
3.1L V6 OHV
3.1L V6 OHV
1997 Pontiac Trans Sport
Base Mini Passenger Van 3-Door
Base Mini Passenger Van 4-Door
3.4L V6 OHV
1998 Buick Century
Custom Sedan 4-Door
Limited Sedan 4-Door
3.1L V6 OHV
1998 Chevrolet Lumina
Base Sedan 4-Door
LS Sedan 4-Door
LTZ Sedan 4-Door
3.1L V6 OHV
1998 Chevrolet Venture
Base Mini Passenger Van 3-Door
Base Mini Passenger Van 4-Door
LS Mini Passenger Van 3-Door
LS Mini Passenger Van 4-Door
3.4L V6 OHV
3.4L V6 OHV
1998 Oldsmobile Silhouette
GL Mini Passenger Van 4-Door
GLS Mini Passenger Van 4-Door
GS Mini Passenger Van 4-Door
Premiere Mini Passenger Van 4-Door
3.4L V6 OHV
1998 Pontiac Grand Prix
SE Sedan 4-Door
3.1L V6 OHV
3.1L V6 OHV
1998 Pontiac Trans Sport
Base Mini Passenger Van 3-Door
Base Mini Passenger Van 4-Door
Montana Mini Passenger Van 3-Door
Montana Mini Passenger Van 4-Door
3.4L V6 OHV
1999 Buick Century
Custom Sedan 4-Door
Limited Sedan 4-Door
3.1L V6 OHV
1999 Chevrolet Lumina
Base Sedan 4-Door
LS Sedan 4-Door
LTZ Sedan 4-Door
3.1L V6 OHV
1999 Chevrolet Venture
Base Mini Passenger Van 3-Door
Base Mini Passenger Van 4-Door
LS Mini Passenger Van 3-Door
LS Mini Passenger Van 4-Door
3.4L V6 OHV
3.4L V6 OHV
1999 Oldsmobile Silhouette
GL Mini Passenger Van 4-Door
GLS Mini Passenger Van 4-Door
GS Mini Passenger Van 4-Door
Premiere Mini Passenger Van 4-Door
3.4L V6 OHV
1999 Pontiac Grand Prix
SE Sedan 4-Door
3.1L V6 OHV
1999 Pontiac Montana
Base Mini Passenger Van 3-Door
Base Mini Passenger Van 4-Door
3.4L V6 OHV
2000 Buick Century
Custom Sedan 4-Door
Limited Sedan 4-Door
3.1L V6 OHV
2000 Chevrolet Impala
Base Sedan 4-Door
3.4L V6 OHV
2000 Chevrolet Lumina
Base Sedan 4-Door
3.1L V6 OHV
2000 Pontiac Grand Prix
SE Sedan 4-Door
3.1L V6 OHV
2001 Buick Century
Custom Sedan 4-Door
Limited Sedan 4-Door
3.1L V6 OHV
2001 Chevrolet Impala
Base Sedan 4-Door
3.4L V6 OHV
2001 Chevrolet Lumina
Base Sedan 4-Door
3.1L V6 OHV
2001 Chevrolet Monte Carlo
LS Coupe 2-Door
3.4L V6 OHV
2001 Pontiac Grand Prix
SE Sedan 4-Door
3.1L V6 OHV
2002 Buick Century
Custom Sedan 4-Door
Limited Sedan 4-Door
3.1L V6 OHV
2002 Chevrolet Impala
Base Sedan 4-Door
3.4L V6 OHV
2002 Chevrolet Monte Carlo
LS Coupe 2-Door
3.4L V6 OHV
2002 Pontiac Grand Prix
SE Sedan 4-Door
3.1L V6 OHV
2003 Buick Century
Custom Sedan 4-Door
3.1L V6 OHV
2003 Chevrolet Impala
Base Sedan 4-Door
3.4L V6 OHV
2003 Chevrolet Monte Carlo
LS Competition Coupe 2-Door
LS Coupe 2-Door
LS Sport Coupe 2-Door
3.4L V6 OHV
2003 Pontiac Grand Prix
SE Sedan 4-Door
3.1L V6 OHV
2004 Buick Century
Custom Sedan 4-Door
Limited Sedan 4-Door
3.1L V6 OHV
2005 Buick Century
Custom Sedan 4-Door
Limited Sedan 4-Door
Special Edition Sedan 4-Door
3.1L V6 OHV