1987 -1998 Yamaha Big Bear 350 4wd - Front Upper Right A Arm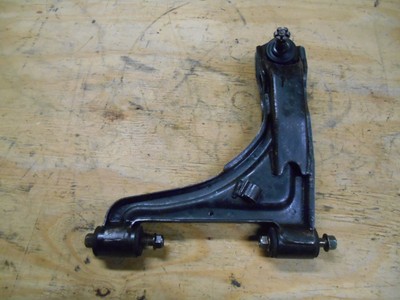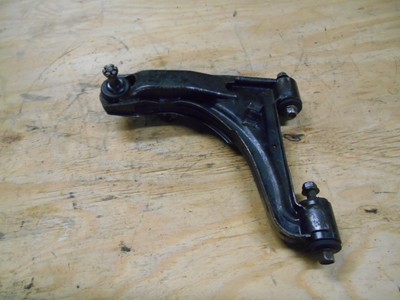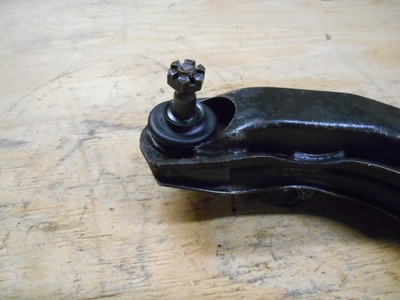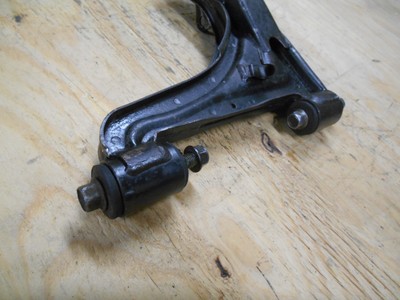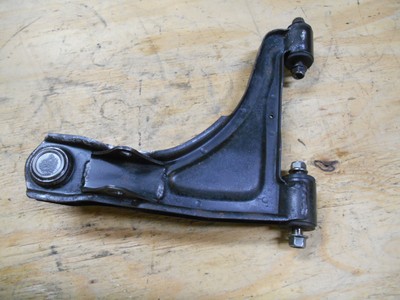 Part number 2HR-23550-10-00 is available for purchase online. To purchase the part or to get additional information about the part before you purchase it, click on the View More Details button.
Item #:

PR-113423303697

Ships From:

Sturgis, Mississippi
Price:

$53.99
Restocking Fee: No.
Returns Accepted: Returns Accepted.
Item must be returned within: 30 Days.
Refund will be given as: Money Back.
Return shipping will be paid by: Buyer.
Manufacturer Part Number: 2HR-23550-10-00.
Placement on Vehicle: Left.
Placement on Vehicle: Front.
Placement on Vehicle: Upper.
Brand: Yamaha.
1987-1998 Yamaha Big Bear 350 4x4 - Front Upper Right A ArmCondition: Item is used. Front Upper Right A Arm has been cleaned and Looks Good. Front Upper Right A Arm was in working order when removed from 4-Wheeler. This was a working 4-wheeler until the crank locked up. Many of the parts from this bike may fit other years, makes, or models. Please visit our store to view all the parts available for sale from this vehicle. PayPal Only Thank YouWill Fit the Following Atv's1987 BIG BEAR 4WD (YFM350FWT) - Front Suspension Wheel1988 BIG BEAR 4WD (YFM350FWU) - Front Suspension-Wheel1989 BIG BEAR 4WD (YFM350FWW) - Front Suspension-Wheel1990 BIG BEAR 4WD (YFM350FWA) - Front Suspension-Wheel1991 BIG BEAR 4WD (YFM350FWB) - Front Suspension - Wheel1991 BIG BEAR 4WD (YFM350FWB_) - Front Suspension-Wheel1992 BIG BEAR 4WD (YFM350FWD) - Front Suspension - Wheel1992 BIG BEAR 4WD (YFM350FWD_) - Front Suspension - Wheel1993 BIG BEAR 4WD (YFM350FWE) - Front Suspension Wheel1993 BIG BEAR 4WD (YFM350FWE_) - Front Suspension - Wheel1993 KODIAK 4WD (YFM400FWE_) - Front Suspension Wheel1994 BIG BEAR 4WD (YFM350FWF) - Front Suspension - Wheel1994 BIG BEAR 4WD (YFM350FWF_) - Front Suspension - Wheel1994 KODIAK 4WD (YFM400FWF) - Front Suspension - Wheel1994 KODIAK 4WD (YFM400FWF_) - Front Suspension - Wheel1995 BIG BEAR 4WD (YFM350FWG) - Front Suspension Wheel1995 BIG BEAR 4WD (YFM350FWG_) - Front Suspension Wheel1995 KODIAK 4WD (YFM400FWG) - Front Suspension Wheel1995 KODIAK 4WD (YFM400FWG_) - Front Suspension Wheel1996 BIG BEAR 4WD (YFM350FWH) - Front Suspension - Wheel1996 BIG BEAR 4WD (YFM350FWH_) - Front Suspension Wheel1995 YFM35FXG - Front Suspension Wheel1995 WOLVERINE (YFM35FXG_M) - Front Suspension - Wheel1996 BIG BEAR 2WD (YFM350UH) - Front Suspension Wheel1996 BIG BEAR 2WD (YFM350UH_M) - Front Suspension Wheel1996 KODIAK 4WD (YFM400FWH) - Front Suspension - Wheel1996 KODIAK 4WD (YFM400FWH_) - Front Suspension Wheel1996 WOLVERINE 4WD (YFM350FXH) - Front Suspension - Wheel1996 WOLVERINE 4WD (YFM350FXH_) - Front Suspension Wheel1997 YFM350FWJ_MNH - Front Suspension - Wheel1997 BIG BEAR 2WD (YFM350UJ) - Front Suspension Wheel1997 BIG BEAR 2WD (YFM350UJ) - Front Suspension Wheel1997 BIG BEAR 2WD (YFM350UJ_M) - Front Suspension Wheel1997 BIG BEAR 4WD (YFM350FWJ) - Front Suspension - Wheel1997 BIG BEAR 4WD (YFM350FWJ_) - Front Suspension - Wheel1997 KODIAK 4WD (YFM400FWJ) - Front Suspension Wheel1997 KODIAK 4WD (YFM400FWJ_) - Front Suspension Wheel1998 BIG BEAR 2WD (YFM350UK) - Front Suspension - Wheel1998 KODIAK 4WD (YFM400FWK) - Front Suspension Wheel