1951 1950 1949 1948 1947 Dykes Automobile Book Airplanes Tractors Trucks Cycles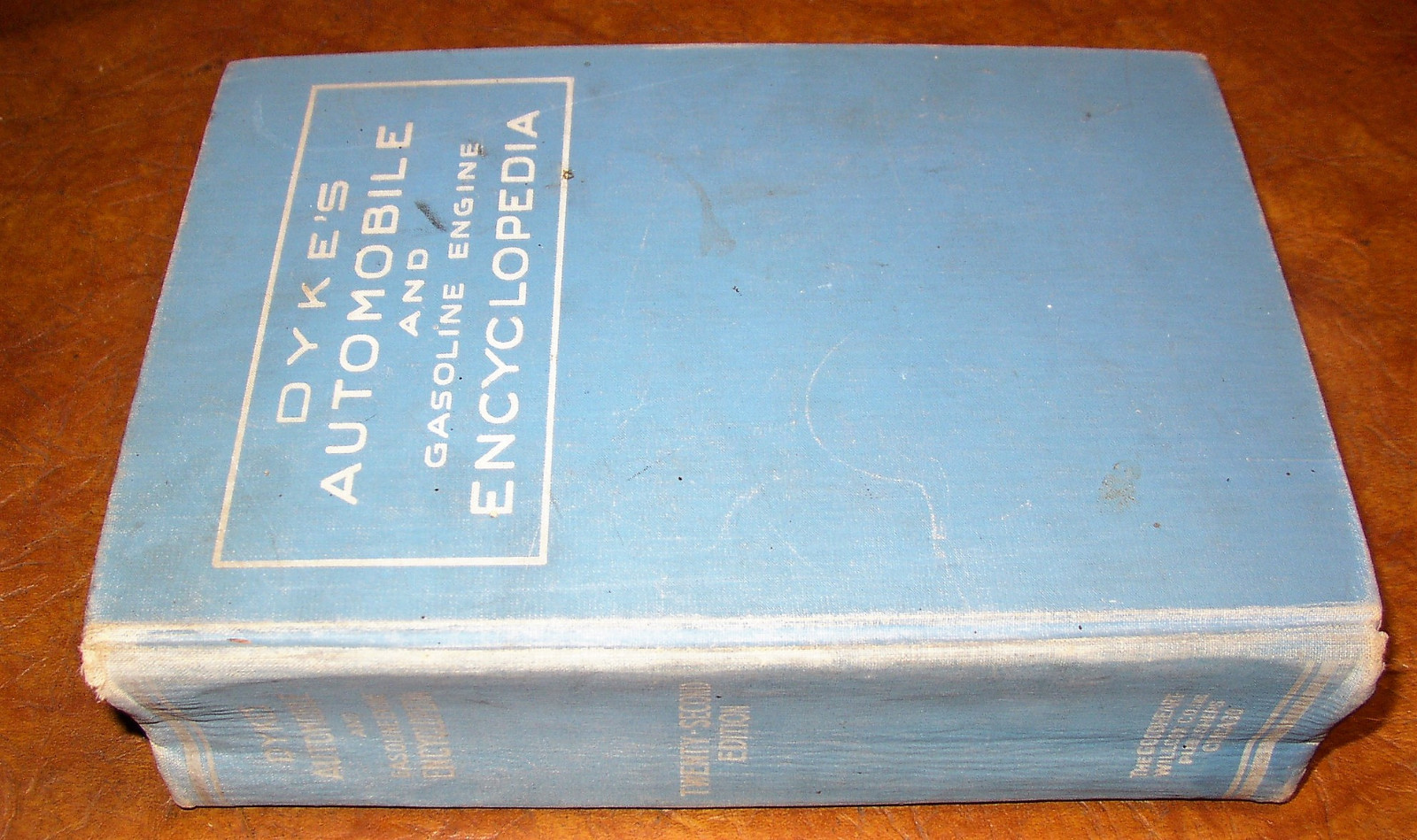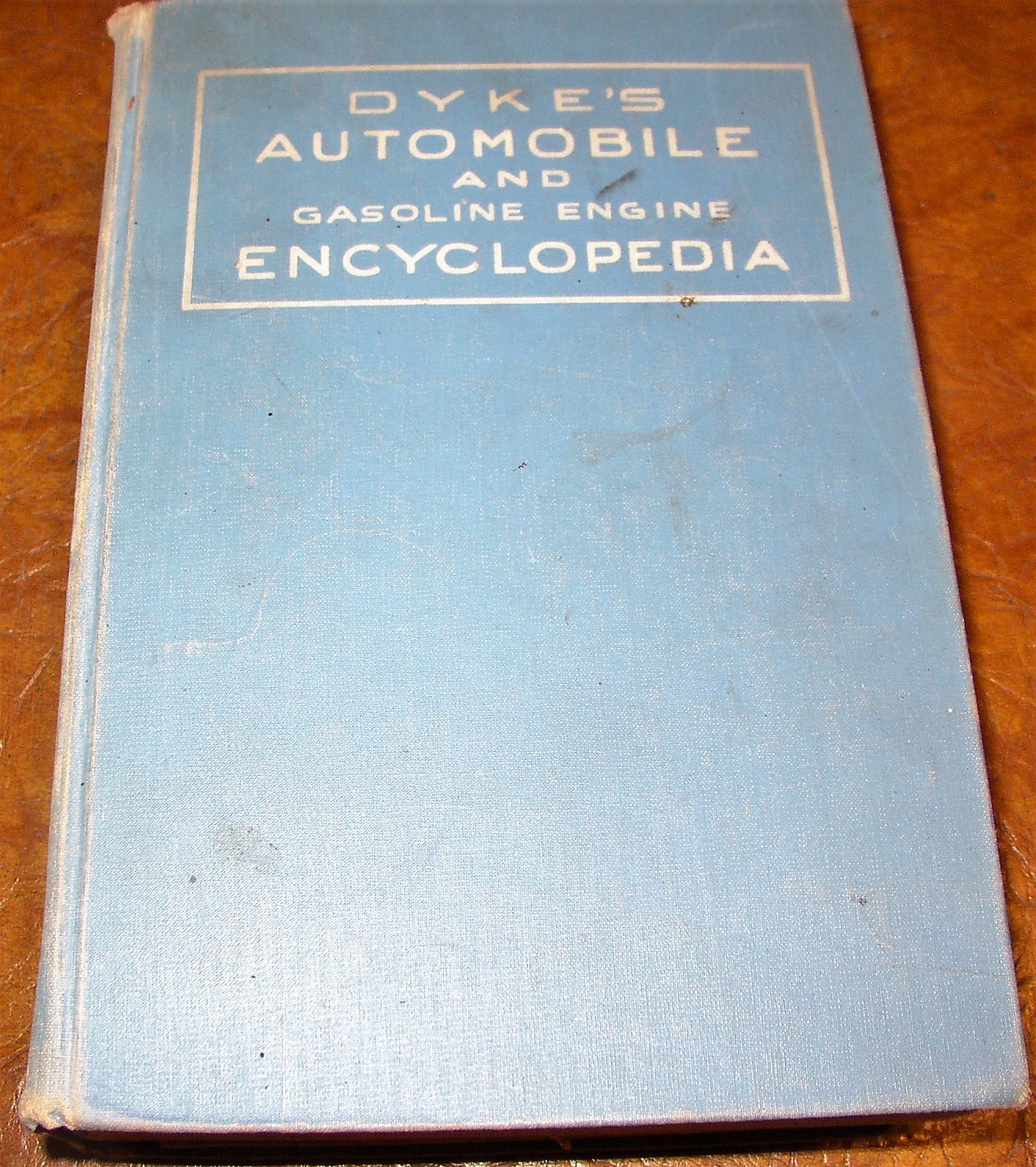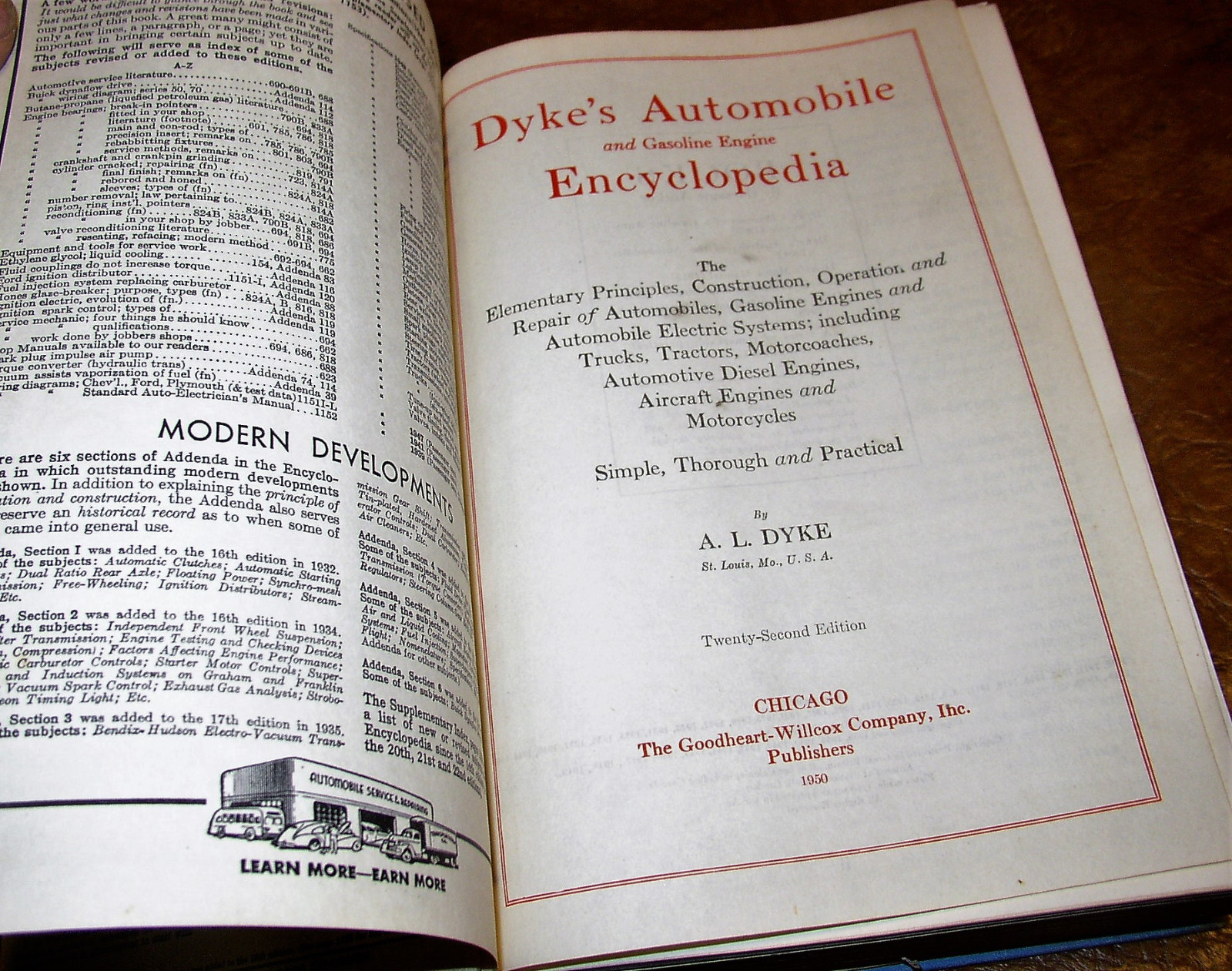 The part listed below is available for purchase online. To purchase the part or to get additional information about the part before you purchase it, click on the View More Details button.
Item #:

PR-362492276673

Ships From:

Pine Grove, California
Price:

$59.99
Restocking Fee: No.
Returns Accepted: Returns Accepted.
Item must be returned within: 30 Days.
Refund will be given as: Money Back.
Return shipping will be paid by: Buyer.
A Super Nice edition of Dykes Encyclopedia Up for consideration is Dyke's 1950 Automobile and Gasoline Encyclopedia, 22nd edition, (copyright 1948 by A.L. Dyke of St. Louis, MO.- for a brief bio on Dyke, see below). This 1242 page manual is an original publication detailing the repair and maintenance of all cars and trucks of that era. And is in Excellent shape, pages in Near MINT form. This book would pertain to these car makers of that era: Auburn, Buick, Cadillac, Chevy, Chrysler, DeSoto, Dodge, Ford, Franklin, Gardner, Graham-Paige, Hudson, Hupmobile, LaSalle, Lincoln, Nash....... Oakland, Olds, Packard, Plymouth, Pontiac, REO, Studebaker, American Bantam and Austin, Cord, Graham, Fraser, Kaiser, Lafayette, Mercury, Terraplane, and Willys cars. and touches the earlier era of cars like......Durant, Elcar, Erskine, Essex, Jordan, Locomobile, Marmon, Marquette, Moon, Paige, Peerless, Pierce Arrow, Star, Viking, Whippet, Willys-Knight, and Windsor, This great old manual is a complete book on the cars of the early 1920's, all the way up to the 1950's! So much so, that the chapters describe: Assembly of the Automobile, The Gasoline Engine, Carbs, Cooling and Lubrication, Electrical and Ignition, Engine Starters, Generators, Trouble/Testing/ Adjusting, Storage Battery, Tires, Operating and Care of a Car, Auto Repairing, Commercial Cars (Trucks), Misc Subjects (Motorcycles, Terminology, Hints/Suggestions, Etc), Airplanes, Tractors. If you ever read a Dyke's Manual, you know you have in your hands, real authentic expertise. Why, ….they were the ORIGINAL auto manual publishers, BEFORE Motors, Chiltons, Haynes, Glenn, or any of the other "wannabes" of this generation or in years past! This book has a great 120 page supplement or addition that cover clutches, some new tranny's, and misc items like knee action, etc. As you can see from the pages, the illustrations and color pictures really tell the story of the complete automobile, and the theory and applications for each component. It is so thorough, it will leave you quite breathless as to the depth of the information! Again, this book is in Excellent shape, pages in Near MINT form. Shipping and Payment Details: I ship media mail within the US (unless you let me know otherwise). Also, if you are the winning bidder, please wait until I send an invoice. Insurance is always the buyers option. Media Mail with delivery confirmation for this is free in the U.S. and International shipping will be as stated for the Priority flat rate box. Always combined shipping discounts for multiple purchases. See my other manuals, including the original Super Sets, under "Sellers Other Items"My Book Ratings are as follows: Mint: New or Like New condition, The overall condition of the book shows little or no sign of use. Near Mint: The pages are crisp and/or white, and the binding & cover strong & nearly unmarked Excellent (+) Plus: The pages are not torn, missing or abused. The binding & cover are strong with minimal or little wear. Excellent: The pages are not torn or missing, but may be slightly dirty or have some greasy prints. The binding & cover are strong , showing only some wear at the corners. Very Good: The pages are all intact and not abused, but may be frayed at the edge and possibly greasy or dirty from use. The binding & cover are strong but with fraying and/or stains/marks on the cover. Good: The pages are all there, but with signs of much use. Some may be taped, slightly torn, or show a lot of greasy prints or dirt. The binding & cover are intact, but may be loose or has much fraying at the edges. Fair: The pages are all there, but may be loose from the binding, torn and/or very dirty from use. The cover & binding are mu ch to be desired, although the book is very much readable and useful for repairs. Andrew Lee Dyke, born about 1876, was an automobile pioneer who built St. Louis' first car in 1898 and who wrote a popular series of repair manuals during the first two decades of the century. Dyke, produced complete running gears and from the way orders are being received it is safe to assume that there will be a hundred or two new automobiles in the country that were never inside a factory other than Dyke's. Those wishing to sell automobiles quickly and easily needed only to purchase chassis from Dyke, (or Lindsey, or kits from Neustadt-Perry). Foreseeing that the automobiles supply business would become a distinct branch of the industry, he threw over car building for parts jobbing in 1899, called A. L. Dykes Automobile Parts and Supply Co. , based in St. Louis, Missouri. Although there was at the time but a small demand for auto parts, he claimed to be the first in America to dedicate his firm solely to supplying the emerging industry. Andrew L. Dyke lived most of his life in Independence City, a St. Louis suburb, with his wife, Carrie.