08-13 BMW Mini Cooper S Heated Seat Set (Front and Rear)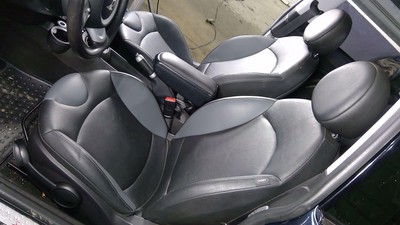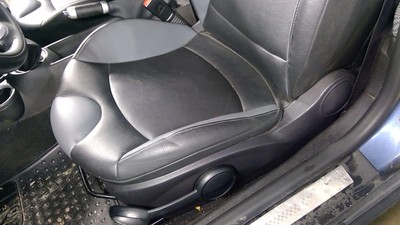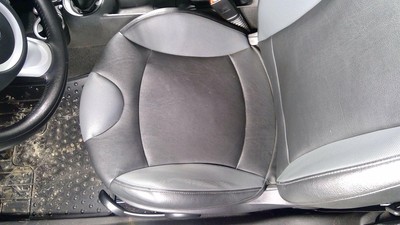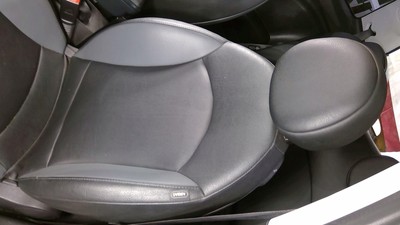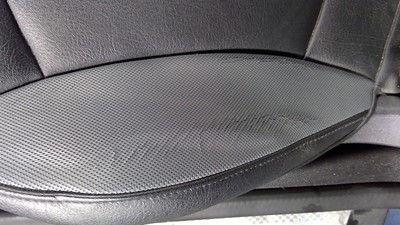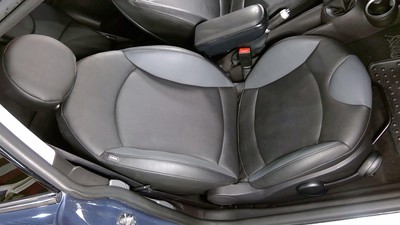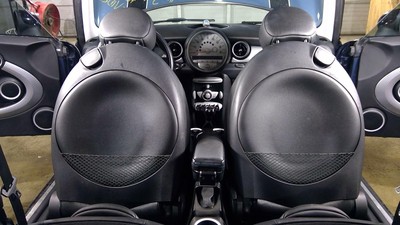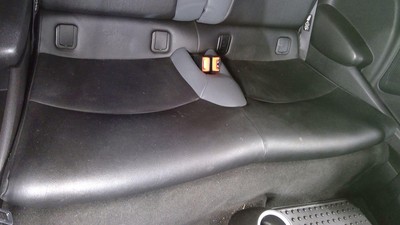 The part listed below is available for purchase online. To purchase the part or to get additional information about the part before you purchase it, click on the View More Details button.
Item #:

PR-392158033658

Ships From:

Marshallville, Ohio
Price:

$361.00
Returns Accepted: Returns Accepted.
Item must be returned within: 60 Days.
Refund will be given as: Money Back.
Return shipping will be paid by: Buyer.
Fitment Type: Direct Replacement.
Brand: MINI.
Manufacturer Part Number: Does not apply.
ID: DED7CCFB-E154-4CBB-A8CF-F1D6097FC85E.
Interchange: 202-50686C.
Year: 09.
Model: MINI COOPER.
Stock: J9MN359.
J & J Auto Wrecking J & J Auto Wrecking Marshallville, OH Business Hours (EST/EDT) Mon - Fri 8am - 5pm Closed Saturday & Sunday This item is shipped by freight. Items shipped by freight carrier require delivery to a commercial address with access to a loading dock or forklift. Liftgate service may be available for an additional charge. Pickup at a local freight terminal can be arranged. Bypass all shipping and handling charges by coming to our location to pick the item up yourself. Front Seat Year: 09 Model: MINI COOPER Side: Type: Used Category: ND Condition: 100k VIN: WMWMF73559TT98556 Vehicle Stock #: J9MN359 Part Stock #: 0000125577 Additional notes: Black & Gray Cloth & Leatherette Seat Set, Manual Heated, S Model,minor Wear On Drivers Bottom Bolster,add $215 To Freight Also fits: BMW MINI COOPER 08-10 (bucket), (air bag), (manual), LH, cloth and leather, HT, Base BMW MINI COOPER 08-10 (bucket), (air bag), (manual), LH, cloth and leather, HT, S model BMW MINI COOPER 11-13 (bucket), (air bag), (manual), LH, cloth and leather, HT BMW MINI COOPER CLUBMAN 08-12 (bucket), (air bag), (manual), LH, cloth and leather BMW MINI COOPER CLUBMAN 13 thru 03/13, LH, cloth and leather Payment We accept Paypal only, including credit cards transacted through PayPal Payment is required via PayPal within 48 hours of purchase Sales tax will be applied to all orders shipped to the state of Ohio Shipping This item is shipped by freight. Items shipped by freight carrier require delivery to a commercial address with access to a loading dock or forklift. If liftgate service is required, please contact us prior to purchase to add liftgate fees. Freight shipping is available only to the continental United States. All engines will be shipped by LTL freight carrier and MUST go to a commercial address with a loading dock or forklift. Liftgate service may be available for an additional charge. We WILL NOT ship freight to a residential address - NO EXCEPTIONS. Pickup at a local freight terminal can be arranged. Local pickup is always preferred; no shipping or handling charges will apply for local pickup. Warranty & Returns All of our engines are from northeast Ohio vehicles. All exposed steel parts WILL BE RUSTY. We will not accept returns due to rust unless it physically affects the mechanical functionality. We do not pressure wash our engines. Doing so causes moisture to get inside the engine and can create internal rust. Most engines will have grease and oil on them when received. All engines MUST be installed by an ASE-certified ship. Home and non-ASE-certified installation is an immediate void of our warranty. Engine warranties pertain ONLY to the block and heads; other parts which may be shipped with an engine (manifolds, flywheel, coils, etc.) are NOT covered under our warranty. Gaskets are NOT covered by our warrant; please purchase and install new gaskets. All engines are guaranteed for 90 days. If you have an issue with a part we have sent you, please contact us immediately so that we can take care of your issue promptly. We maintain a 99-100% feedback score at all times and this comes from treating our customers the way we would like to be treated. If a part is wrong, damaged, defective, or just not what you thought you needed, please contact us and we will handle it for you. We also offer extended warranties on all of the items we sell. If you have an interested in purchasing an extended warranty, please call our office to speak to one of our helpful salespeople. If you have questions or concerns about fitment, please contact us prior to purchase. Definitions NIQ Not Insurance Quality, meaning the part is damaged or blemished in some way LH Left Hand side, also known as the driver's side RH Right Hand side, also known as the passenger's side Int. Trim Code The Interior Trim Code of the vehicle as designated by the manufacturer. This code is the only absolute way to guarantee a match of color, style, and fabric/leather/vinyl of an interior part. Most people don't know where to find the interior trim code for their vehicle; if you need help with this, please contact us and we will help you locate your code. This listing may use ARA damage codes, including the following: Body Part Grading A = 1 or less units of damage B = 2 or less units of damage but more than 1 C = more than 2 units of damage Mechanical Part Grading A = Less than or equal to 60k miles, or greater than 60k miles but less than or equal to 200k miles and less than or equal to 15k miles per year B = Greater than 60k miles and less than or equal to 200k miles but greater than 15k miles per year C = Greater than 200k miles Damage Unit Types cc = Credit Card size units Blank = Unknown damage unit Part Grade Abbreviations AFT = New Aftermarket body part Downgrade = Recycler choose to downgrade the part based on damage not reflected in the grading algorithm Contact Us We are here to serve you and are always more than happy to hear from you. If you have questions or concerns about fitment, please contact us prior to purchase. After you have received your product in satisfactory condition, please leave us positive feedback. If there is a problem with your purchase, do not leave neutral or negative feedback: CONTACT US so that we can help you to resolve your issue to your satisfaction. About Us J & J Auto Wrecking was established in 1957! With our many years of professional experience, we have grown to become one of our area's largest and most respected automotive recyclers. Currently in our third generation, we at J & J offer an unequalled level of quality and dedication! Remember also that all of our parts are removed from complete vehicles that are on-site, so if you need that extra piece (nut, bolt, clip, wiring, etc.) to finish the job or make life easier, we probably have that too. Thank you for shopping with us and we look forward to serving you! Powered by Checkmate
This part is compatible with the following vehicles:
Year/Make/Model
Body & Trim
Engine
2008 Mini Cooper
Base Convertible 2-Door
Base Hatchback 2-Door
Chili Convertible 2-Door
Chili Hatchback 2-Door
Clubman Wagon 3-Door
John Cooper Works Convertible 2-Door
Pepper Hatchback 2-Door
S Chili Hatchback 2-Door
S Clubman Wagon 3-Door
S Convertible 2-Door
S Hatchback 2-Door
S Hot Chili Hatchback 2-Door
S Salt Hatchback 2-Door
S Sidewalk Hatchback 2-Door
Salt Hatchback 2-Door
1.6L l4 DOHC
1.6L l4 SOHC
1.6L l4 SOHC
1.6L l4 SOHC Supercharged
1.6L l4 DOHC Turbocharged
1.6L l4 DOHC Turbocharged
2009 Mini Cooper
Base Convertible 2-Door
Base Hatchback 2-Door
Chili Convertible 2-Door
Chili Hatchback 2-Door
Clubman Wagon 3-Door
John Cooper Works Clubman Wagon 3-Door
John Cooper Works Convertible 2-Door
John Cooper Works Hatchback 2-Door
Pepper Hatchback 2-Door
S Chili Hatchback 2-Door
S Clubman Wagon 3-Door
S Convertible 2-Door
S Hatchback 2-Door
S Hot Chili Hatchback 2-Door
S Salt Hatchback 2-Door
S Sidewalk Hatchback 2-Door
Salt Hatchback 2-Door
1.6L l4 DOHC
1.6L l4 SOHC
1.6L l4 DOHC Turbocharged
1.6L l4 SOHC Supercharged
1.6L l4 DOHC Turbocharged
2010 Mini Cooper
Base Convertible 2-Door
Base Hatchback 2-Door
Camden Hatchback 2-Door
Chili Convertible 2-Door
Chili Hatchback 2-Door
Clubman Wagon 3-Door
Early Grey Hatchback 2-Door
Hot Chili Convertible 2-Door
John Cooper Works Clubman Wagon 3-Door
John Cooper Works Convertible 2-Door
John Cooper Works Hatchback 2-Door
Laurel Hatchback 2-Door
Mayfair Hatchback 2-Door
Pepper Convertible 2-Door
Pepper Hatchback 2-Door
Ray Hatchback 2-Door
S Camden Hatchback 2-Door
S Chili Hatchback 2-Door
S Clubman Wagon 3-Door
S Clubman Wagon 4-Door
S Convertible 2-Door
S Hatchback 2-Door
S Hot Chili Hatchback 2-Door
S Laurel Hatchback 2-Door
S Mayfair Hatchback 2-Door
S Salt Hatchback 2-Door
Salt Hatchback 2-Door
1.6L l4 DOHC
1.6L l4 SOHC
1.6L l4 SOHC Turbocharged
1.6L l4 DOHC Turbocharged
1.6L l4 DOHC Turbocharged
2011 Mini Cooper
All Black Hatchback 2-Door
Base Convertible 2-Door
Base Hatchback 2-Door
Chili Convertible 2-Door
Chili Hatchback 2-Door
Clubman Wagon 3-Door
Hot Chili Convertible 2-Door
John Cooper Works Clubman Wagon 3-Door
John Cooper Works Convertible 2-Door
John Cooper Works Hatchback 2-Door
Pepper Convertible 2-Door
Pepper Hatchback 2-Door
S Chili Hatchback 2-Door
S Clubman Wagon 3-Door
S Clubman Wagon 4-Door
S Convertible 2-Door
S Hatchback 2-Door
S Hot Chili Hatchback 2-Door
S Salt Hatchback 2-Door
Salt Hatchback 2-Door
1.6L l4 DOHC
1.6L l4 DOHC
1.6L l4 DOHC Turbocharged
1.6L l4 DOHC Turbocharged
2012 Mini Cooper
All Black Hatchback 2-Door
Base Convertible 2-Door
Base Hatchback 2-Door
Chili Coupe 2-Door
Chili Hatchback 2-Door
Classic Hatchback 2-Door
Clubman Wagon 3-Door
Coupe Coupe 2-Door
Coupe John Cooper Works Coupe 2-Door
Coupe S Coupe 2-Door
Hot Chili Convertible 2-Door
Hot Chili Coupe 2-Door
John Cooper Works Clubman Wagon 3-Door
John Cooper Works Convertible 2-Door
John Cooper Works Coupe 2-Door
John Cooper Works Hatchback 2-Door
Pepper Convertible 2-Door
Pepper Hatchback 2-Door
Roadster Convertible 2-Door
Roadster John Cooper Works Convertible 2-Door
Roadster S Convertible 2-Door
S Chili Hatchback 2-Door
S Clubman Hampton Wagon 4-Door
S Clubman Wagon 3-Door
S Clubman Wagon 4-Door
S Convertible 2-Door
S Hatchback 2-Door
S Hot Chili Hatchback 2-Door
S Redcliffe Hatchback 2-Door
S Salt Hatchback 2-Door
S Yours Hatchback 2-Door
Salt Hatchback 2-Door
Yours Convertible 2-Door
Yours Hatchback 2-Door
1.6L l4 DOHC
1.6L l4 DOHC
1.6L l4 DOHC Turbocharged
1.6L l4 DOHC Turbocharged
2013 Mini Cooper
All Black Hatchback 2-Door
Baker Street Hatchback 2-Door
Base Convertible 2-Door
Base Hatchback 2-Door
Bayswater Hatchback 2-Door
Chili Convertible 2-Door
Chili Hatchback 2-Door
Classic Hatchback 2-Door
Clubman Wagon 3-Door
Coupe Coupe 2-Door
Coupe John Cooper Works Coupe 2-Door
Coupe S Coupe 2-Door
Green Park Hatchback 2-Door
Hot Chili Convertible 2-Door
Hot Chili Coupe 2-Door
Hyde Park Hatchback 2-Door
John Cooper Works Clubman Wagon 3-Door
John Cooper Works Convertible 2-Door
John Cooper Works Coupe 2-Door
John Cooper Works GP Hatchback 2-Door
John Cooper Works Hatchback 2-Door
John Cooper Works Hatchback 4-Door
Oxford Street Convertible 2-Door
Pepper Convertible 2-Door
Pepper Hatchback 2-Door
Roadster Convertible 2-Door
Roadster John Cooper Works Convertible 2-Door
Roadster S Convertible 2-Door
S All Black Hatchback 2-Door
S Bayswater Hatchback 2-Door
S Chili Hatchback 2-Door
S Clubman Hampton Wagon 4-Door
S Clubman Wagon 3-Door
S Clubman Wagon 4-Door
S Convertible 2-Door
S Green Park Hatchback 2-Door
S Hatchback 2-Door
S HighGate Convertible 2-Door
S Hot Chili Hatchback 2-Door
S Hyde Park Hatchback 2-Door
S Oxford Street Hatchback 2-Door
S Redcliffe Hatchback 2-Door
S Salt Hatchback 2-Door
S Yours Hatchback 2-Door
Salt Hatchback 2-Door
Yours Convertible 2-Door
Yours Hatchback 2-Door
1.6L l4 DOHC
1.6L l4 DOHC Turbocharged
1.6L l4 DOHC
1.6L l4 DOHC Turbocharged