07-12 BMW 335 328 M3 E92 COUPE DOOR PANEL PASSENGER RIGHT REAR 023117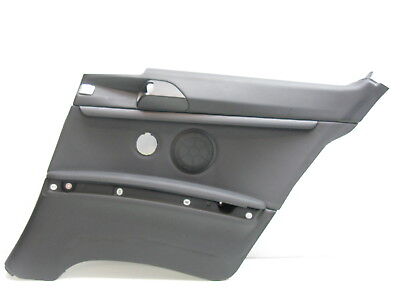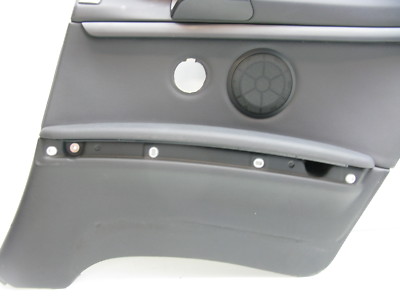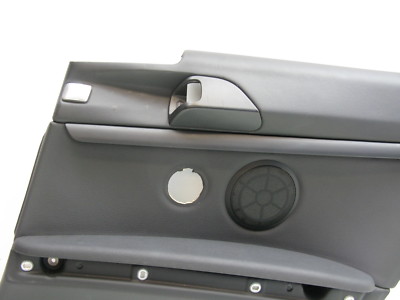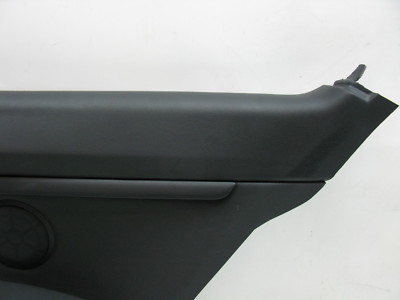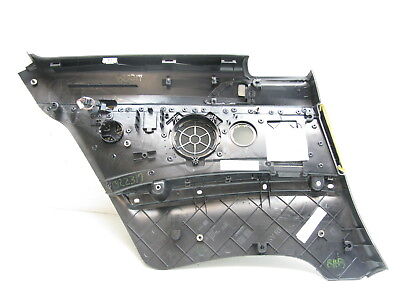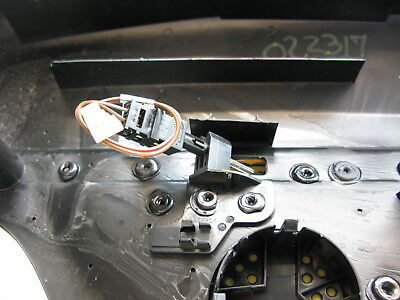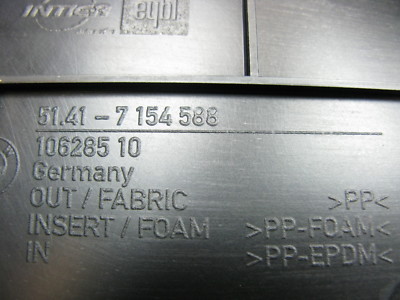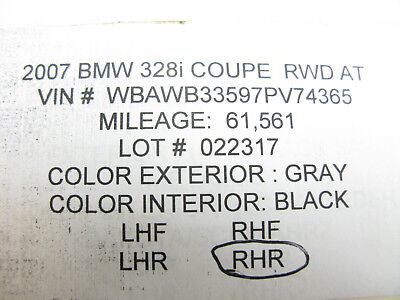 Part number 51417154588 is available for purchase online. To purchase the part or to get additional information about the part before you purchase it, click on the View More Details button.
Item #:

PR-323976624228

Ships From:

Stockton, New Jersey
Price:

$116.20
Restocking Fee: No.
Returns Accepted: Returns Accepted.
Item must be returned within: 30 Days.
Refund will be given as: Money Back.
Return shipping will be paid by: Seller.
Type: Door Panel.
Brand: BMW.
Manufacturer Part Number: 51417154588.
Placement on Vehicle: Rear, Right Side.
Fitment Type: Direct Replacement.
Other Part Number: PASSENGER BACK QUARTER TRIM COVER.
eBay Product ID (ePID): 2199975991.
MPN: 51417154588.
DONOR INFORMATION :2007 BMW 328i COUPE RWD ATVIN # WBAWB33597PV74365MILEAGE : 61,561LOT # 022317COLOR EXTERIOR : GRAY COLOR INTERIOR : BLACK PLEASE CONTACT US FIRST WITH ANY PROBLEMS/QUESTIONS, WE PROMISE TO HELP YOU WITH ANYTHING : INFO, RETURNS, REFUNDS, EXCHANGE IF APPLICABLE/POSSIBLE!!!I AM HERE TO HELP , NOT STEAL YOUR MONEY . SHIPPING : We pack and ship same or next day after payment is received.Shipping to HI,PR , AK will be extra , please e-mail us for a quote . we do not ship to P.O. BoxRETURNS : Hassle free returns within 30 daysPAYMENT : We accept PayPal or cash on pick up .New Jersey sales tax will be applied to all NJ residents / sales .LOCAL PICK UP : We are located in Stockton, NJ . We have dealer entry compatibility software .Please keep in mind , if the part didn't work in your vehicle , it doesn't mean it is defective .Most Mercedes and BMW parts must be re-programmed in order to work in your vehicle .Also , most part numbers must match in order to fit your vehicle . SALVAGE INSPECTION RECEIPT IS AVAILABLE UPON REQUEST AVAILABILITY : We stock thousands of used Mercedes Benz and BMW auto parts and also have hundreds of vehicles out on the lot for parts . Please search our store , we have many parts available such as :air bag, air cleaner, air conditioner compressor clutch, condenser, evaporator, housing, air flow meter, air injection pump, air tube resonator, alternator, amplifier, antenna, abs, anti lock brake system, a-pillar, ashtray, lighter, transmission oil cooler, axle shaft, assembly, front, rear, side, top, bottom, left, right, door, back, glass, lamp, light, belt, tensioner, blower, motor, body, sensors, wiring, harness, mop, Mercedes original parts, mercedesoriginalparts, bracket, master cylinder, brake, shoes, bumper, cover, end cap, filler panel, guard, reinforcement, shock, clip, caliper, camshaft, carburetor, cargo cover, shade, blind, carpet, carrier, catalytic, converter, center, pillar, chassis, modules, mounts, boards, clock, spring, clutch, coil, air spring, column, electric, electrical, switch, button, shift, lever, rod, interior, exterior, console, boot, top, lift, convertible, coolant, pump, reservoir, cowl, vent, panel, crankshaft, cruise, speed, regulator, cylinder, block, head, dash, decklid, trunk lid, liftgate, differential, handle, molding, moulding, vent, regulator, window, link, egr, seat belt, mbopusa, retractor, buckle, engine, transmission, cross pipe, exhaust, manifold, fluid tank, pipe, resonator, fan blade, clutch, fasteners, fender, extension, floor, flywheel, frame, horn, rails, filler, neck, door, injection, inject, fuel, pacer, tank, vapor, canister, fuse box, gauges, generator, glove box, grille, header, headliner, headlamp, headlight, headrest, heater, hood, hitch, tow, hinge, hub, idler, ignition, gps, screen, radio, instrument cluster, speedometer, dashboard, intake manifold, exhaust manifold, trim panel, door panel, intercooler, mirror, jack, tools, keys, latches, locks, knee, spring, license, lid, gate, solenoid, control arm, lug, wrench, luggage, rack, manual, automatic, overdrive, owner, parcel shelf, piston, power booster, power steering, pressure, hose, line, oil, quarter panel, radiator, core, support, frame, radio, audio, receiver, radius, refrigerant, retainer, rocker, roll bar, roof, cut, cutout, cut out, cut available, running board, seat, shock absorber, skirt, spare, spark plug, speaker, spoiler, spindle, knuckle, stabilizer bar, starter, steering column, shaft, strut, stub, axle, sun visor, shade, visor, sunroof, moonroof, panoramic, suspension, cross member, k-frame, k frame, x-member, x member, thermostat, tie rod, throttle body, throttle position, timing, gear, gears, turbo, turbocharger, supercharger, tools, tires, tire, rim, rims, transfer, transfer case, adapter, vacuum, valve cover, voltage, washer, windshield washer reservoir, headlamp washer reservoir, wheel, defogger, wiper, arm, mercedes, mercedes-benz, mercedes benz, c-class, c class, s-class, s class, e-class, e class, g-class, g class, gl-class, gl class, sl-class, sl class, slk-class, slk class, ml-class, ml class, cl-class, cl class, cls-class, cls class, clk-class, clk class, glk-class, glk class, r-class r class, r130 r230 w08 w105 w108 w110 w111 w112 w113 w114 w116 w120 w123 w124 w125 rekordwagen w126 w128 w136 w140 w142 w143 w153 w18 w180 type 300 w18 170s w201 c-class (w202) c-class (w203) c-class (w204) w21 w210 w211 w21 c215 c216 w219 w220 w221 w251 w906 2012 2011 2010 2009 2008 2007 2006 2005 2004 2003 2002 2001 2000 1999 1998 1997 1996 1995 1994 1993 1992 1991 1990 1989 1988 1987 1986 1985 1984 1983 1982 1981 1980 1979 1978 1977 1976 1975 1974 1973 1972 1971 1970. e500, e350, c230, c240, c250, c300 c36 c63 c65 s320 s350 s420 s430 s500 s550 s55 s600 cl500 cl55 cl600 380sl sl320 sl500 sl55 sl600 ml320 ml350 ml430 ml500 ml55 ml63 cls500 cls550 slk230 slk320 slk32 clk320 clk430 clk500 clk55 r350, r500
Part number 51417154588 is compatible with the following vehicles:
Year/Make/Model
Body & Trim
Engine
2007 BMW 328i
Base Coupe 2-Door
3.0L l6 DOHC
2007 BMW 335i
Base Coupe 2-Door
3.0L l6 DOHC Turbocharged
2008 BMW 328i
Base Coupe 2-Door
3.0L l6 DOHC
2008 BMW 335i
Base Coupe 2-Door
3.0L l6 DOHC Turbocharged
2009 BMW 328i
Base Coupe 2-Door
3.0L l6 DOHC
2009 BMW 335i
Base Coupe 2-Door
3.0L l6 DOHC Turbocharged
2010 BMW 328i
Base Coupe 2-Door
3.0L l6 DOHC
2010 BMW 335i
Base Coupe 2-Door
3.0L l6 DOHC Turbocharged
2011 BMW 328i
Base Coupe 2-Door
3.0L l6 DOHC
2011 BMW 335i
Base Coupe 2-Door
3.0L l6 DOHC Turbocharged
2012 BMW 328i
Base Coupe 2-Door
2.0L l4 DOHC Turbocharged
3.0L l6 DOHC
2012 BMW 335i
Base Coupe 2-Door
3.0L l6 DOHC Turbocharged